It's incredibly hot and humid lately. So I'm all about cool drinks and not at all into baking or cooking. Eating healthy becomes a challenge – as is this (Home) Office Lunch series. But I think I came up with the perfect solution after I've seen a picture on Instagram: roasted peach sandwich!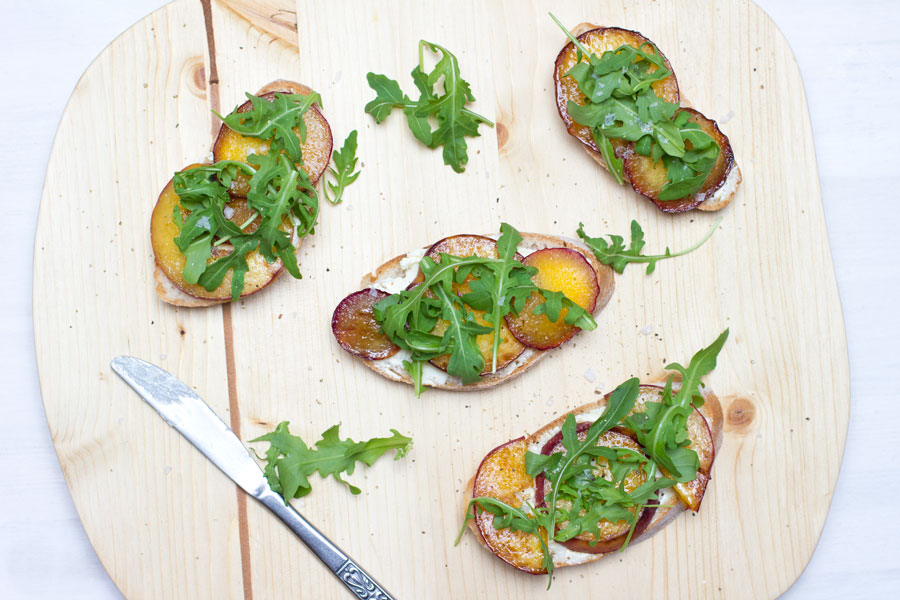 All you need is:
– 1-2 peaches
– cream cheese
– ciabatta (or another bread)
– rucola
– a little bit of butter
Cut the bread into thicker and the peach into thinner slices. Heat a pan with the butter and roast the peaches for about 2-3 mins. Spread the cream cheese on the bread and wash the rucola. Add the peaches on top of the bread and sprinkle with the rucola and it's done!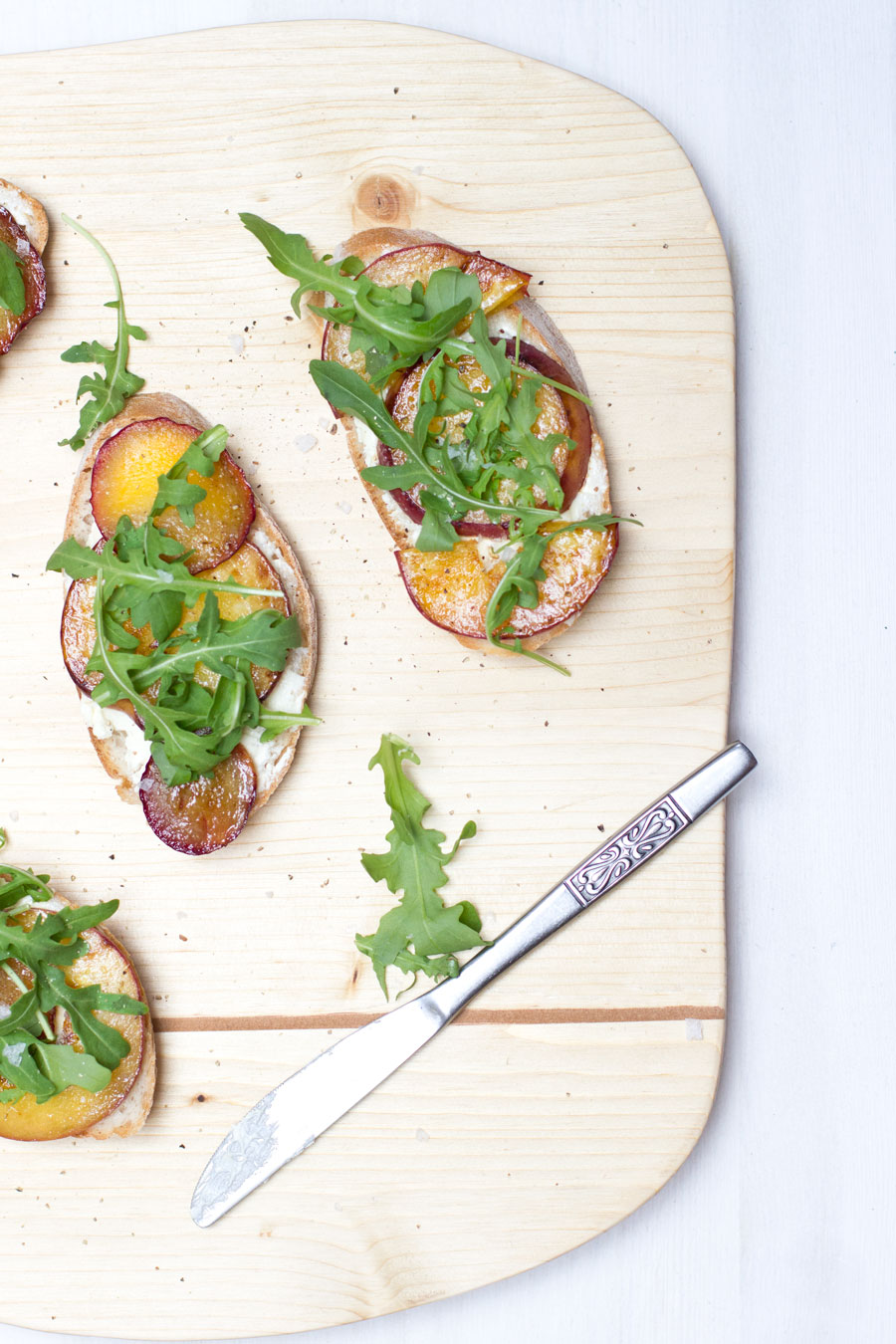 It's the perfect lunch for those hot days. I could just gulp it all in one bite. Luckily another serving is made in just a few minutes… Guess what I'm doing now?!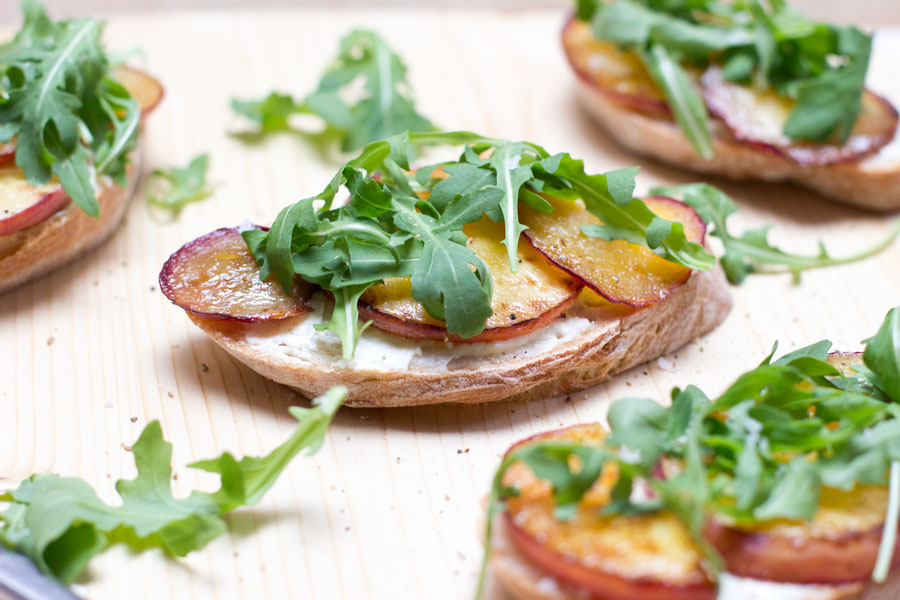 Keep hydrated and eat healthy!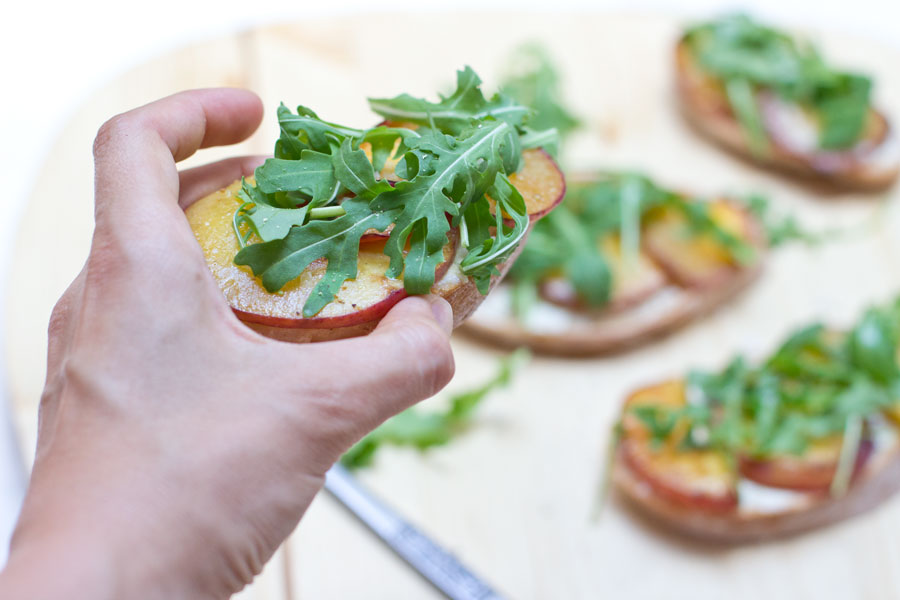 Now. Carry on!