Is it the summer already? It certainly feels like it. It's hot and humid and when that's the case you should certainly keep your cool. I created another cocktail recipe that I'm really proud of. Actually it happens that I created it on Saturday and because I was invited to a bloggers lunch and later on drove to Salzburg I had to do all that in the morning. So my breakfast consisted of this cocktail. (Don't worry that's not normal for me and not something I'm actually looking forward too). But: if you still think it tastes fantastic when you have to make yourself to drink it, it's really good. That's how I knew: I just made the perfect rhubarb gin fizz recipe.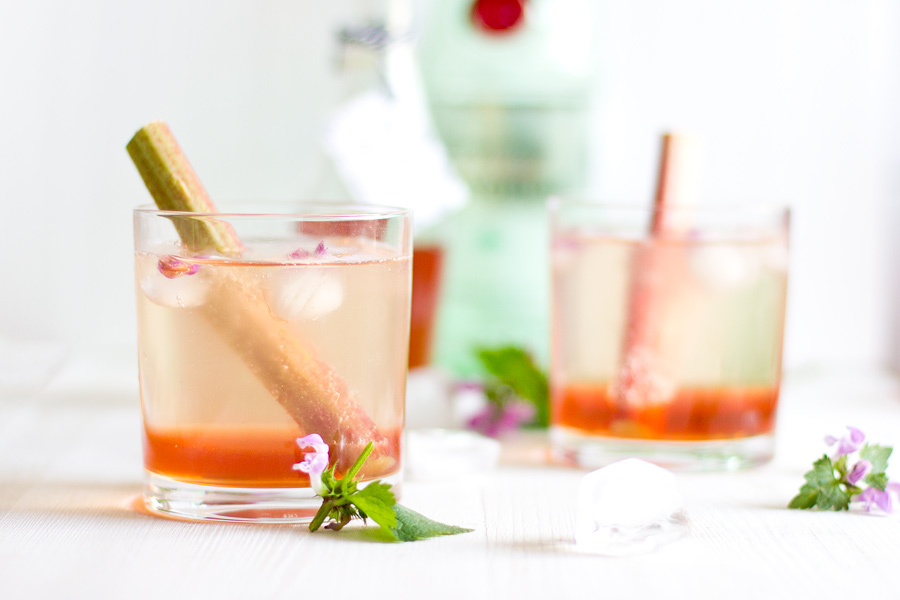 All you need for one glass is:
– 4 ml rhubarb syrup (make your own!)
– 2 cl gin
– soda water
– ice cubes
– a rhubarb stem
Put the syrup in the glas and add the gin. Fill it up with soda water until the glas is full and drop in the ice cubes.
Enjoy responsible! (Maybe not in the morning.)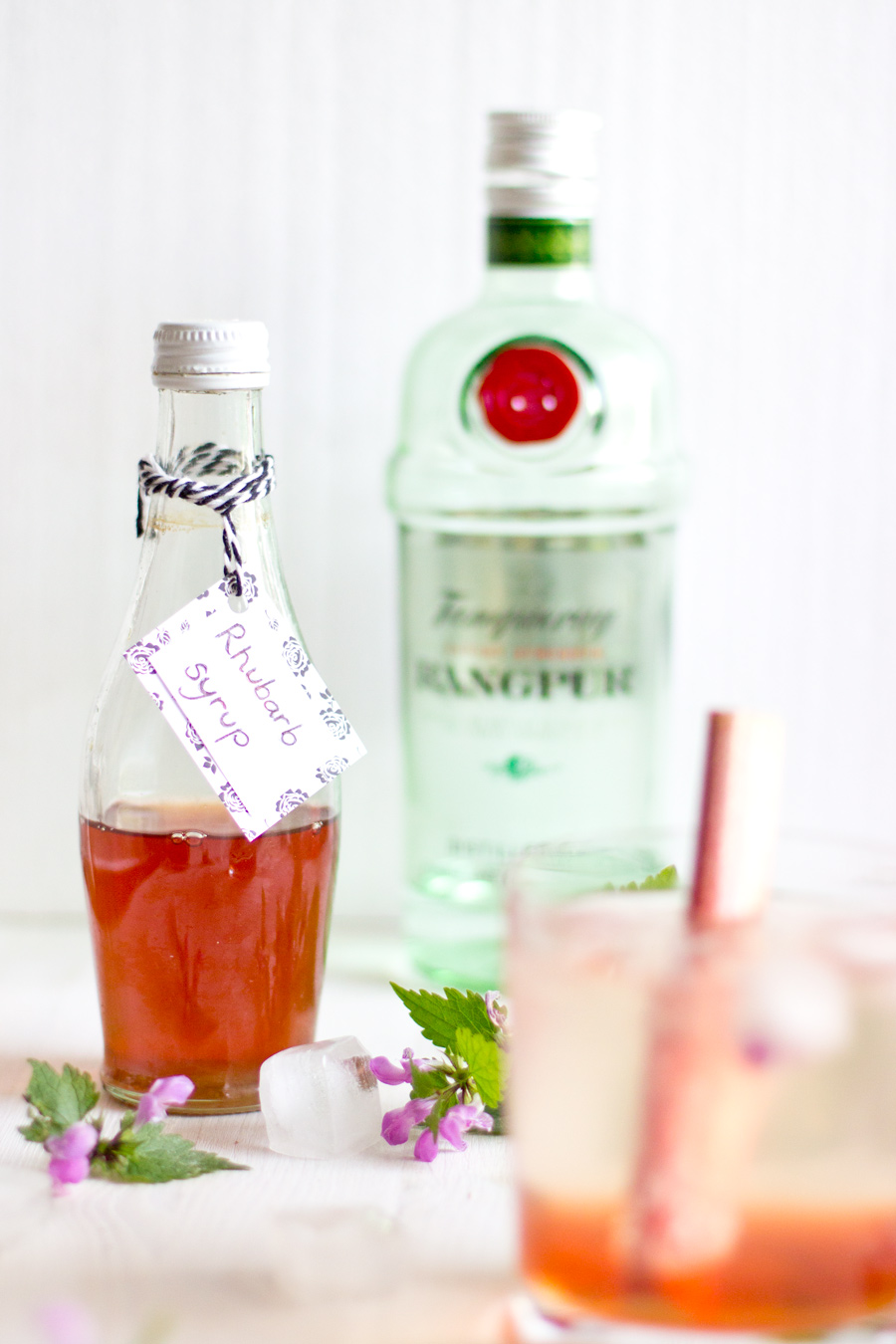 The best gin for this is the Tanquery Rang Pur. It's a gin made with Rang Pur limes and just adds a little more freshness to the whole drink.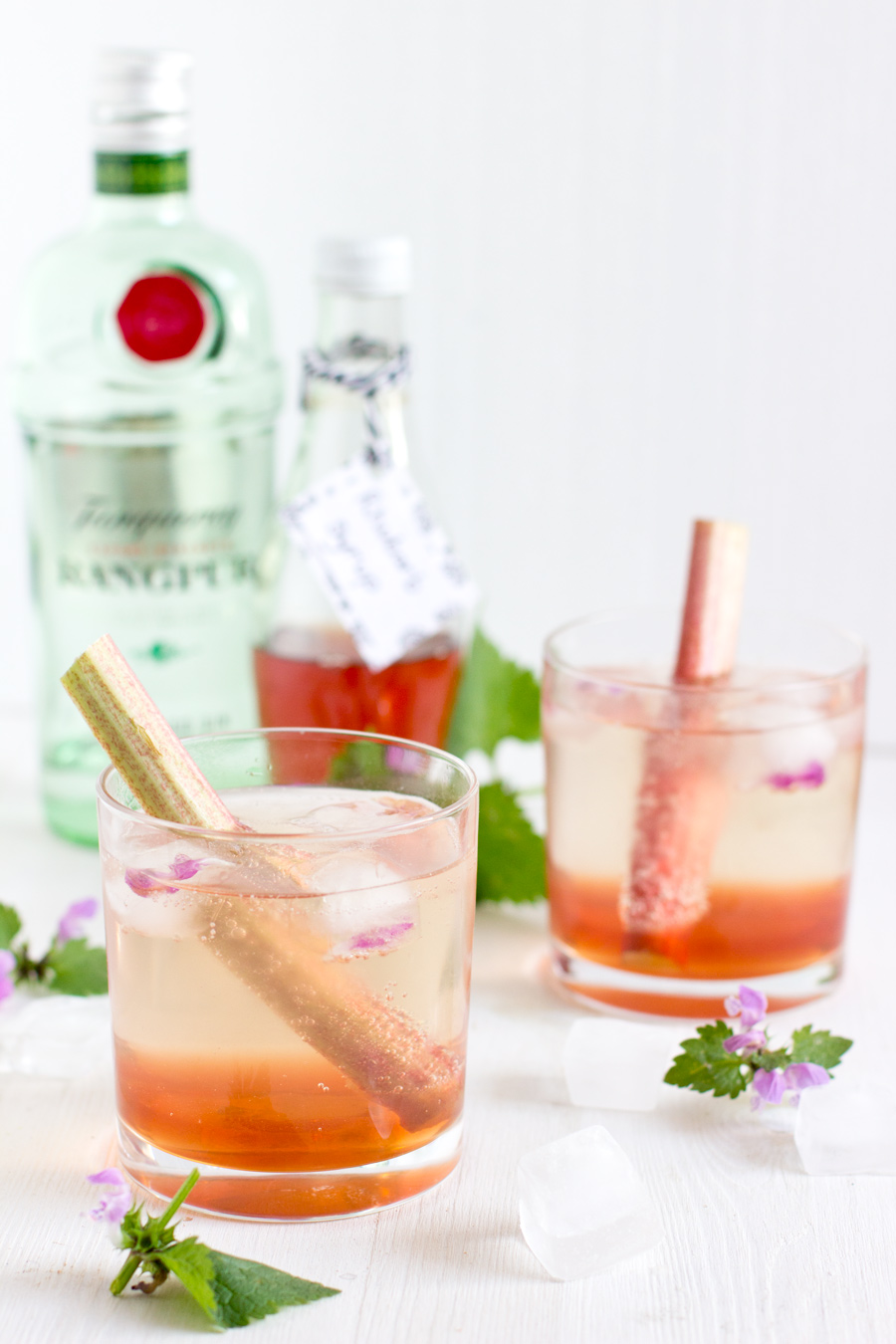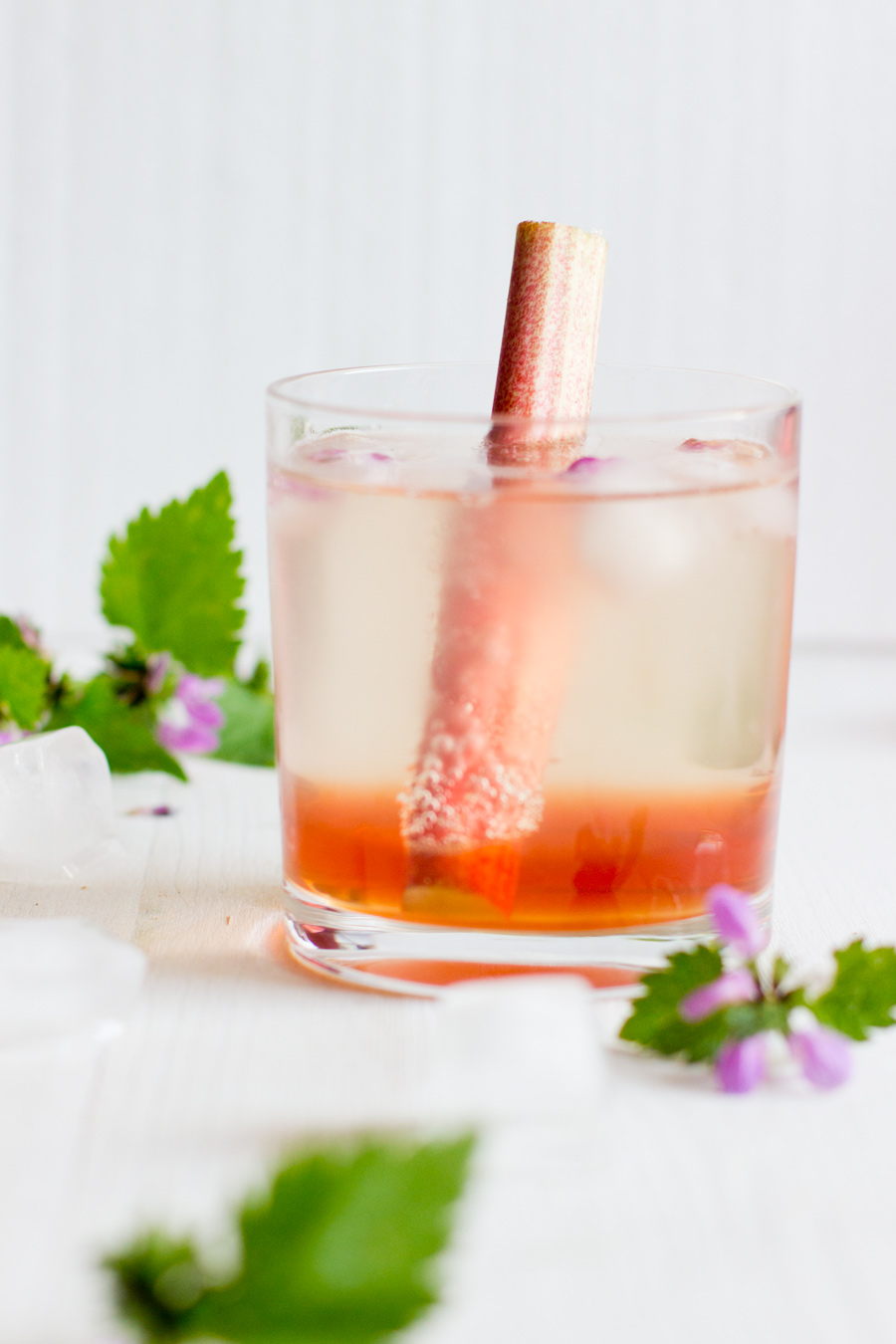 Since it tastes delicious and of course I made more of that rhubarb syrup from last year, this is going to be my summer cocktail for this year. Just imagine having a glas of this with a little umbrella and straw. Slurping away with your best friends and while the sun sets. The cooling breeze after a hot day. Mmmmh. I just wish I had another glas.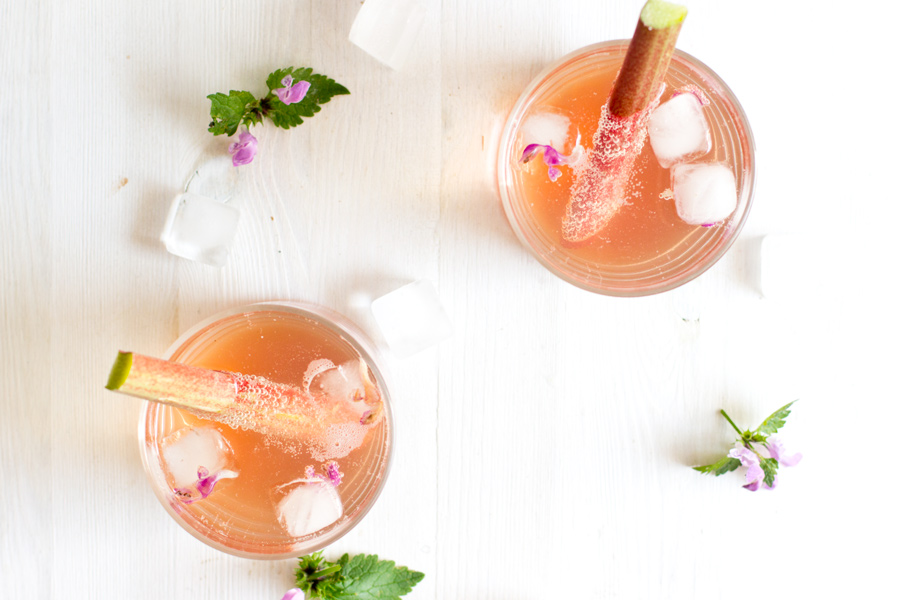 Any drinks that you like to drink at warm summer nights?
Now. Carry on!