I was looking forward to make something with chocolate for far too long. I had to eat all the left-over cookies until I allowed myself to bake something new. I'm that strict with me. I wouldn't want to be me sometimes. Since I finished all chocolate cookies a few days ago, I tricked myself into thinking I hold up my end of the bargain and I'm allowed to bake something special. I'm that sneaky. But hey, this mousse au chocolat tart with coffee is definitely a recipe that I wouldn't want to miss. And since it's a no-bake cake, I didn't break my promise, right?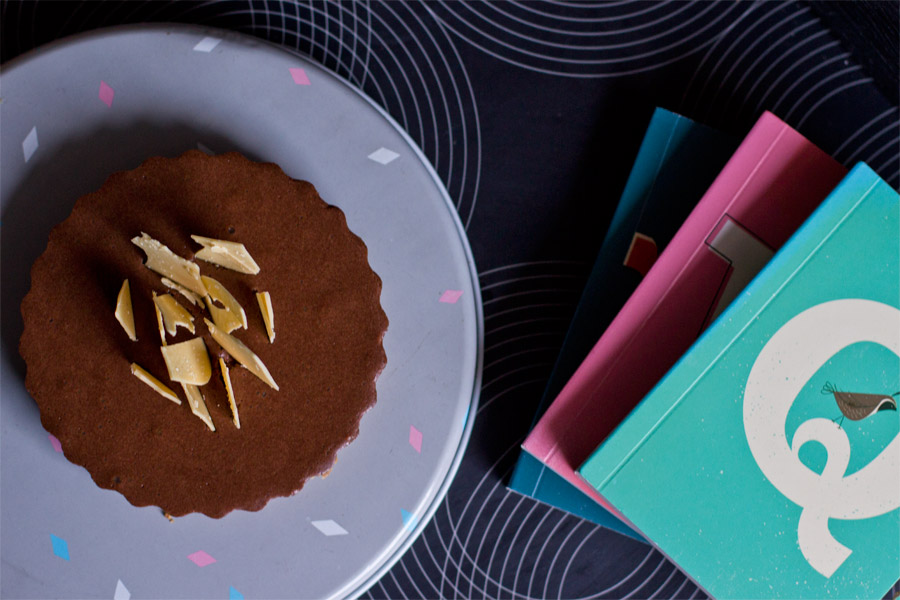 All you need is:
– 85 g whole grain cookies
– 40 g butter
– 200 g dark chocolate
– 1 Tbsp dark coffee
– 1 tsp Amaretto
– 2 eggs
– 20 g sugar
Melt the butter in a pan. Meanwhile ground the cookies in a bowl. Combine the butter and cookies and mix them well. Take a 22 cm tart (or 3 small ones like me) and press the cookie mixture in to cover the bottom of the pan. Put this in the fridge.
Meanwhile melt the chocolate over a water bath. Put the bowl aside, add the coffee and Amaretto and let it cool. Separate the eggs and add the yolks to the cooled chocolate and mix well. Whisk the egg whites until stiff, add the sugar and beat some more until it creates fluffy peaks when you pull out the mixer. Combine the egg whites with the chocolate mixer. Take the tart pan out of the fridge and fill it up with the mousse au chocolat. Put it in the fridge overnight.
My pan has a bottom that separates from the rim, to get it out more easily dip it in hot water and it will slip right out.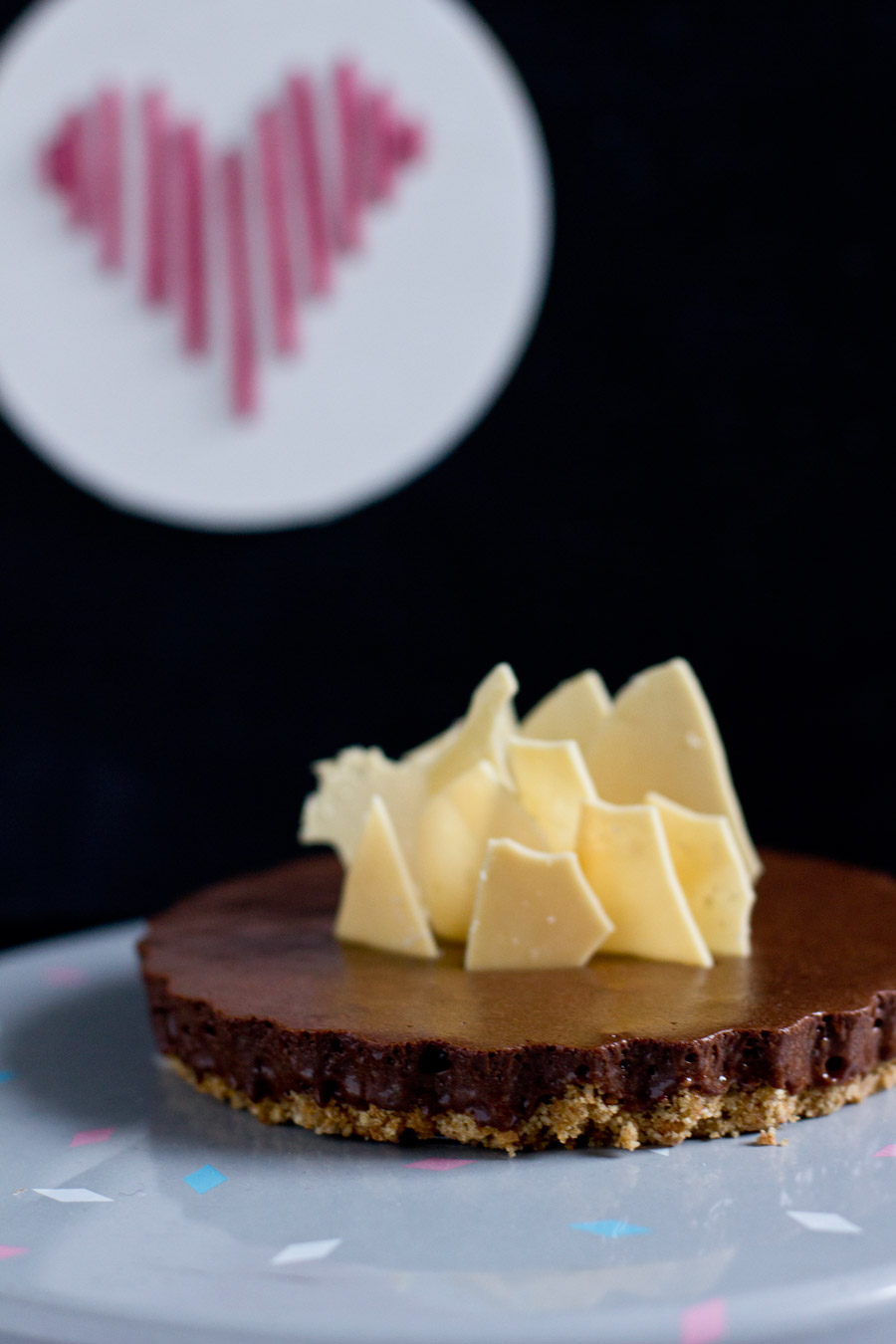 This tastes to fantastic with the dark chocolate and coffee and the Amaretto just adds a little extra flavor.
It's actually the perfect cake to enjoy with some great coffee and since I got a coffee maker for Christmas from my boyfriend, I had to make this cake. Are you convinced? I guess I don't need to make any more excuses…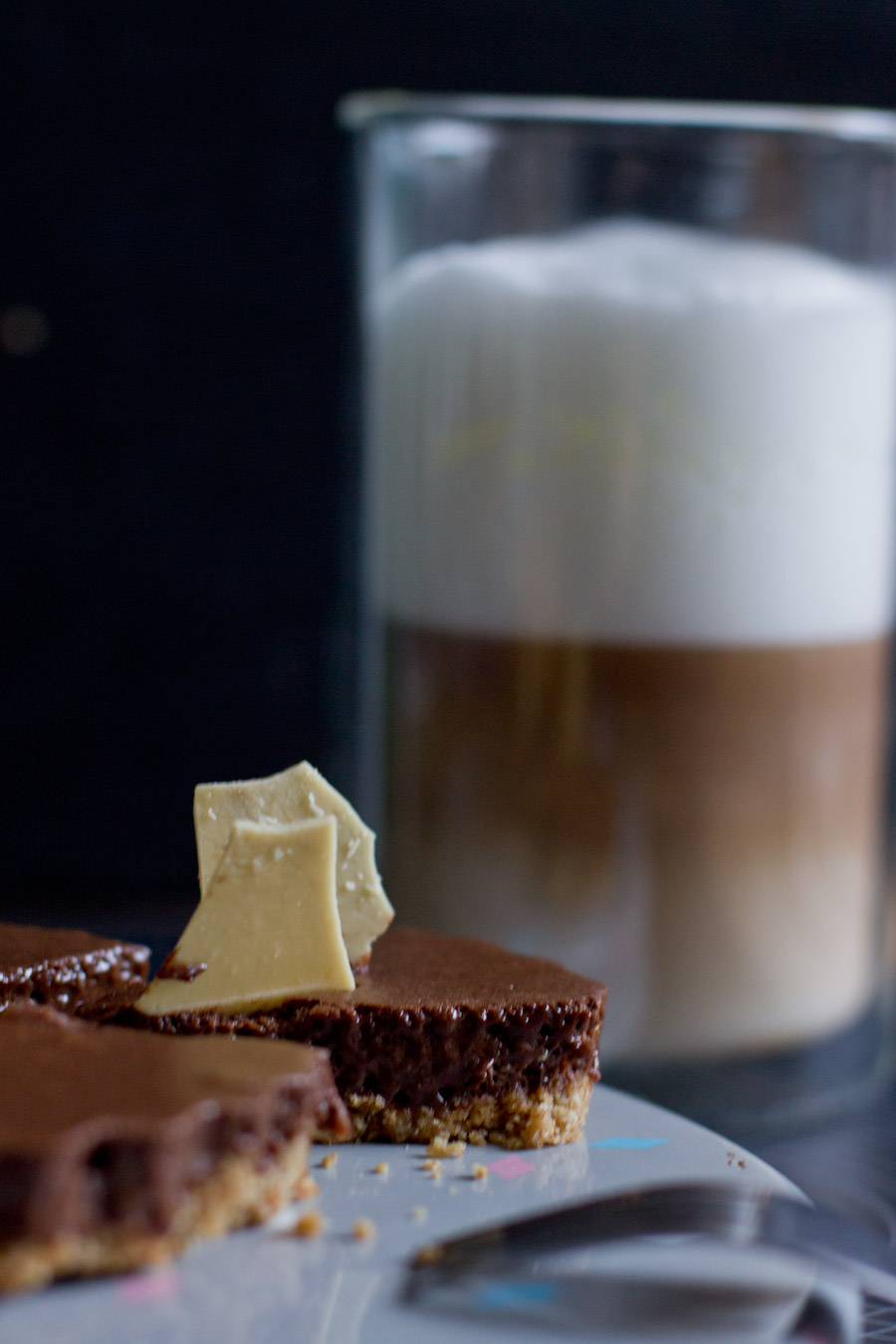 I had to keep myself from eating all of them immediately as they are a guest presents for my dear friend Monika whom I visit today.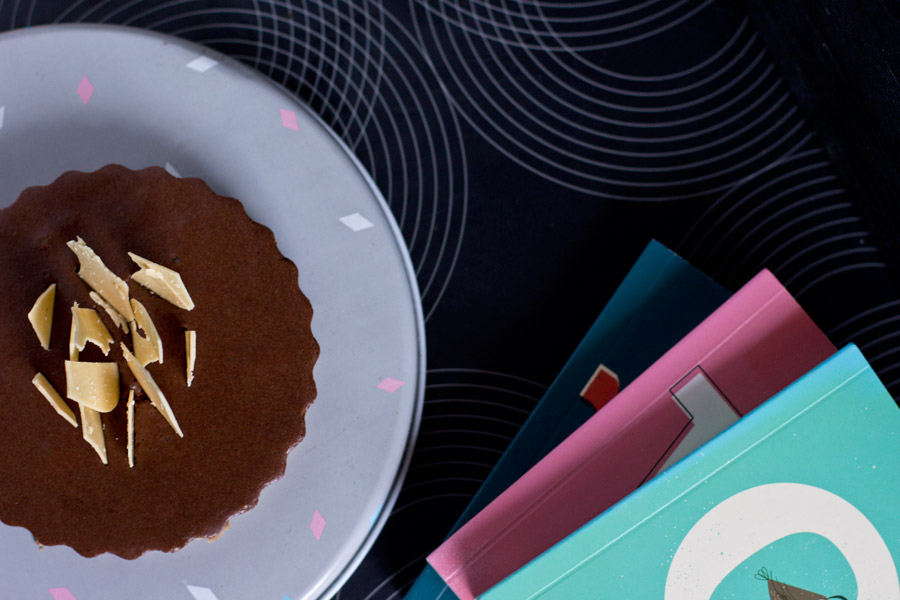 Now. Carry on.