Tomorrow is finally Christmas Eve. I guess I never outgrew the age where I looked forward to Christmas. Just the motivation changed. I'm not so counting on the presents (Don't get me wrong: I still love this part of Christmas though. Get all the presents!) but enjoy the time with my family and the food! When I couldn't finish eating dinner fast enough when I was a child, I take more time to indulge. This year I invented something special for my Christmas Eve dinner: pomegranate gin cocktail.
And because it's so warm outside – this is a cold drink.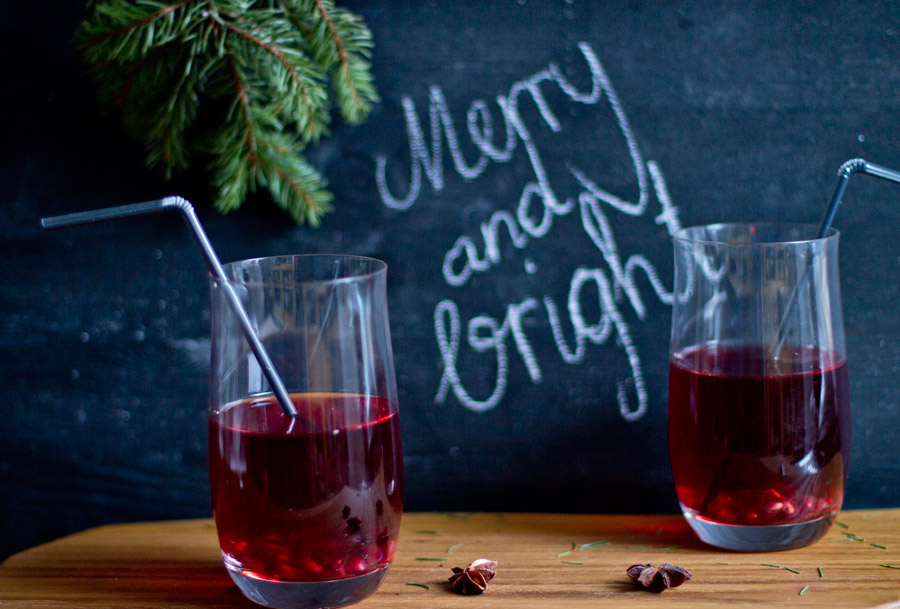 All you need for 2 glasses:
– 8 cl gin (I used Tanqueray Rangpur for its lovely lime flavor)
– 400 ml pomegranate juice
– 2 star anise
– 1 cinnamon stick
– 200 ml cold water
– pomegranate seeds for decoration
Heat the juice with the star anise and cinnamon stick in a pot and bring to the boil. Put it into a bowl and right into the fridge to cool it down completely. Pour 4 ml of gin in each glas. Sieve the spiced pomegranate juice on top (dividing it equally) and add 100 ml cold water per glas. Decorate with pomegranate seeds and voilá!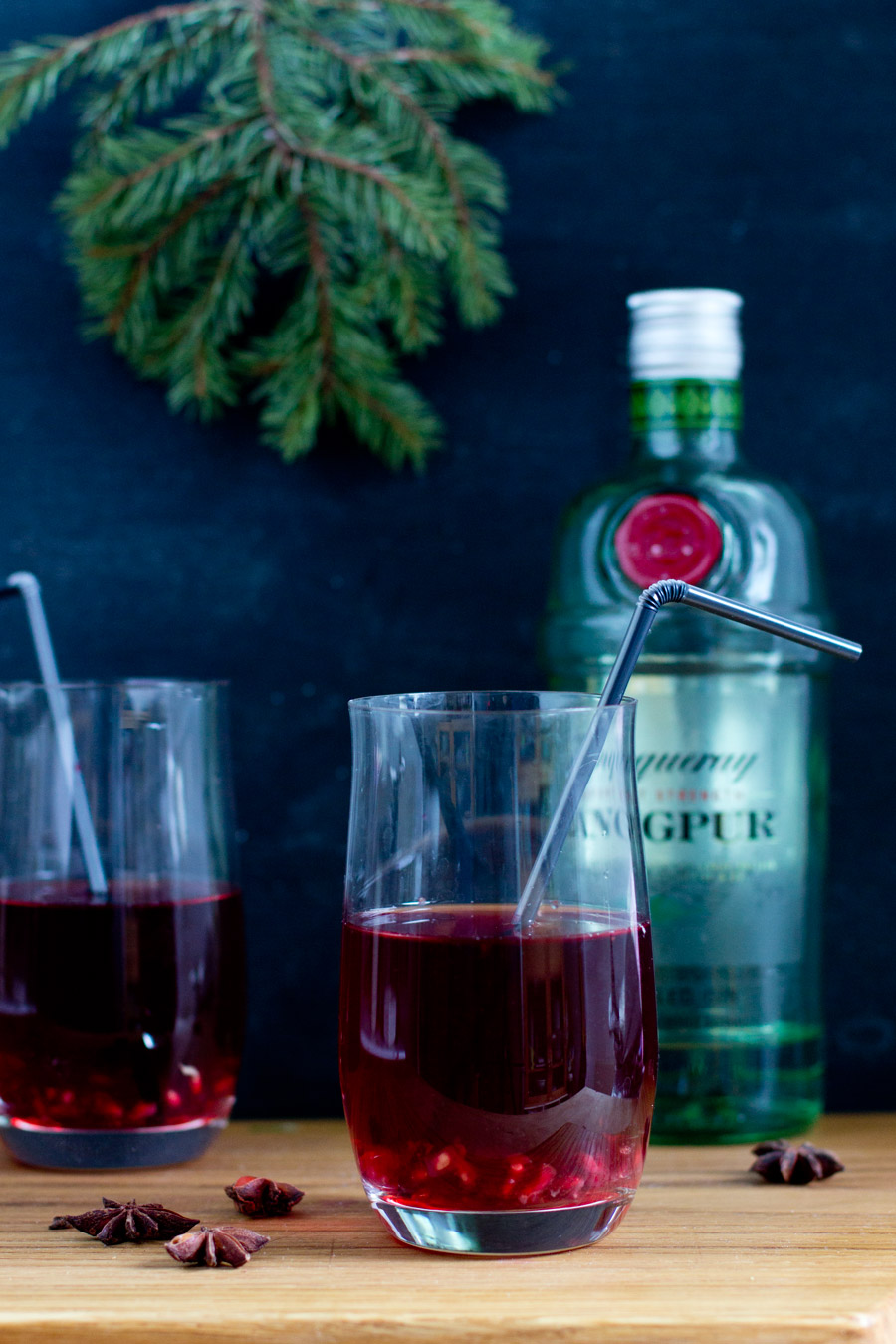 This pomegranate gin cocktail recipe is easy to make and is the perfect Christmas holiday drink.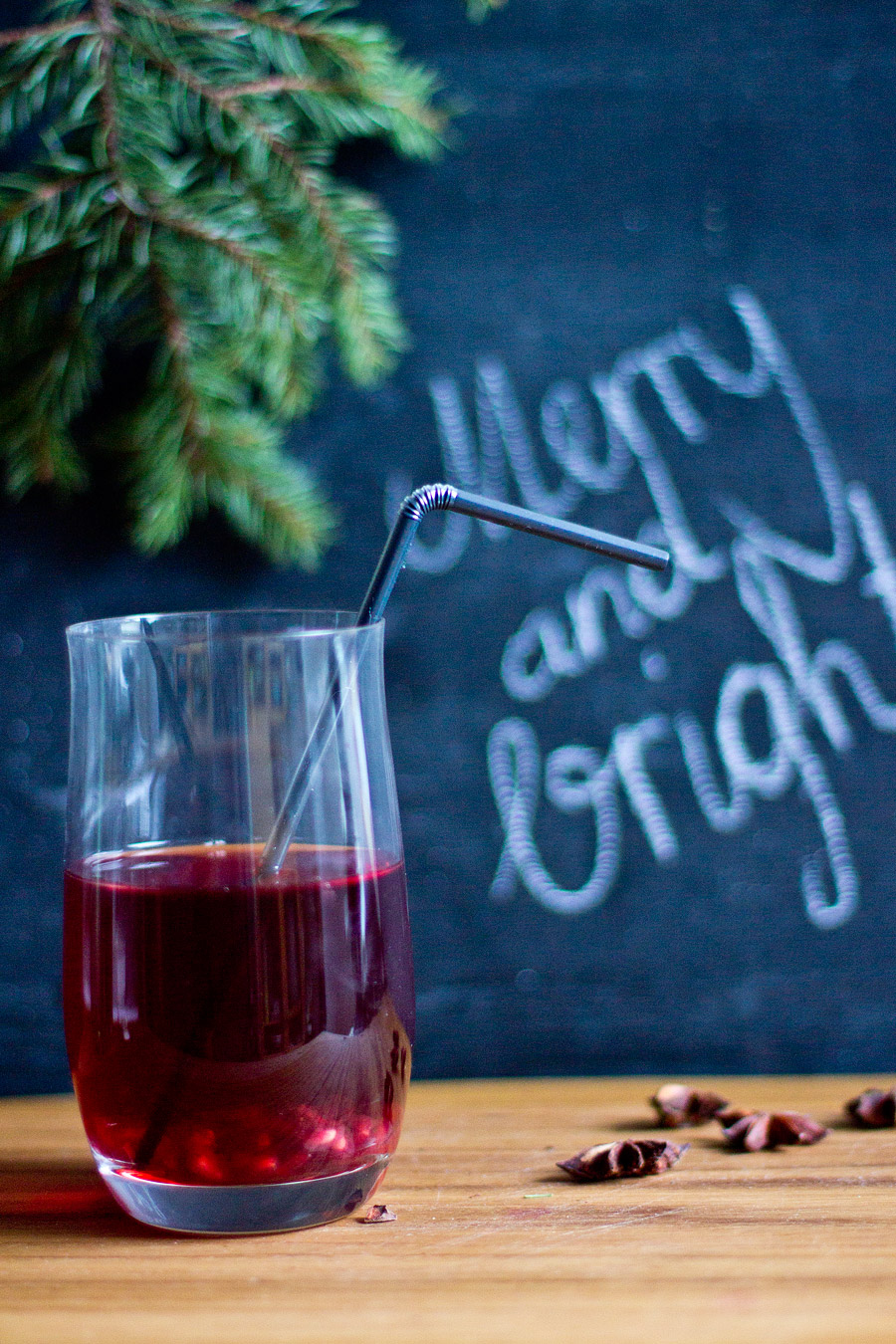 Get yourself in a tipsy Christmas mood with this delicious spiced holiday cocktail.
Now. Carry on!