*Sponsored Post
One of my favorite traditions around Christmas is the advent calendar. I'm not good with big presents but little ones are a whole different story. Also I love to get presents – each and every day. So my boyfriend and I made this pack that we have to fill the advent calendar for the other one every other year. This year it's my turn again and I thought of something different: I wanted to make a coffee advent calendar.
My boyfriend and I got into coffee over the course of the last year – from v60 to aeropress, from single origin coffee beans to the grinding settings of each coffee. We learned a lot. I love that we have another hobby that we can nerd about. So I came up with the idea of making an advent calendar celebrating that.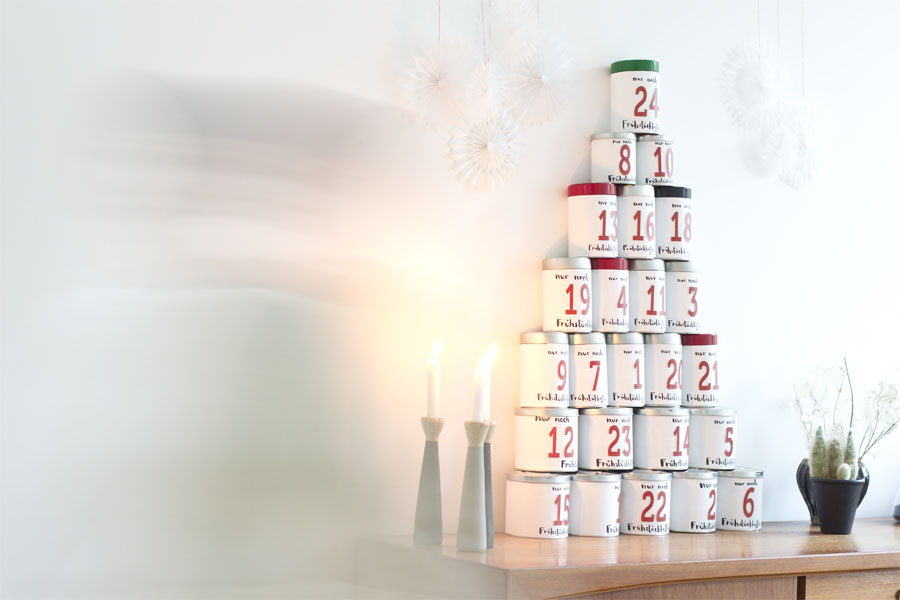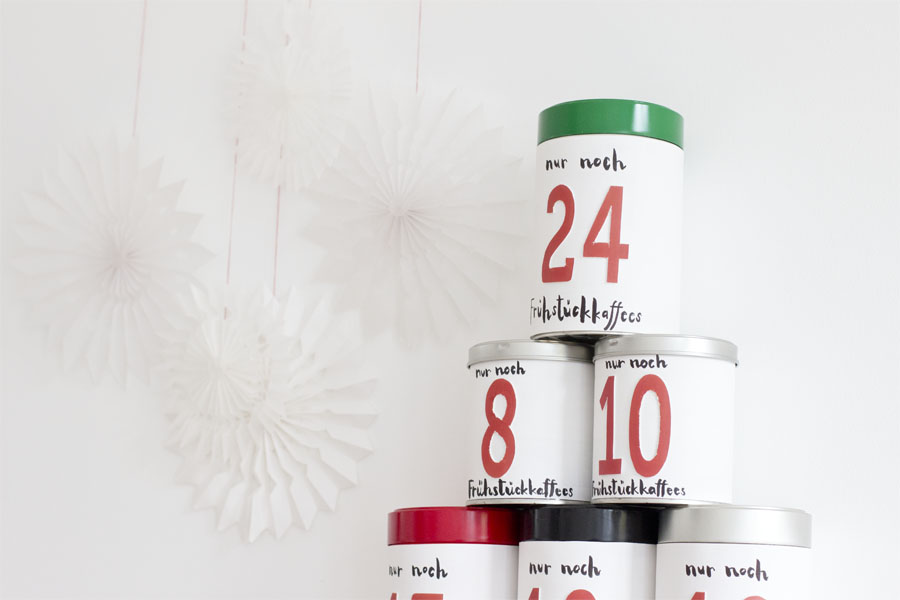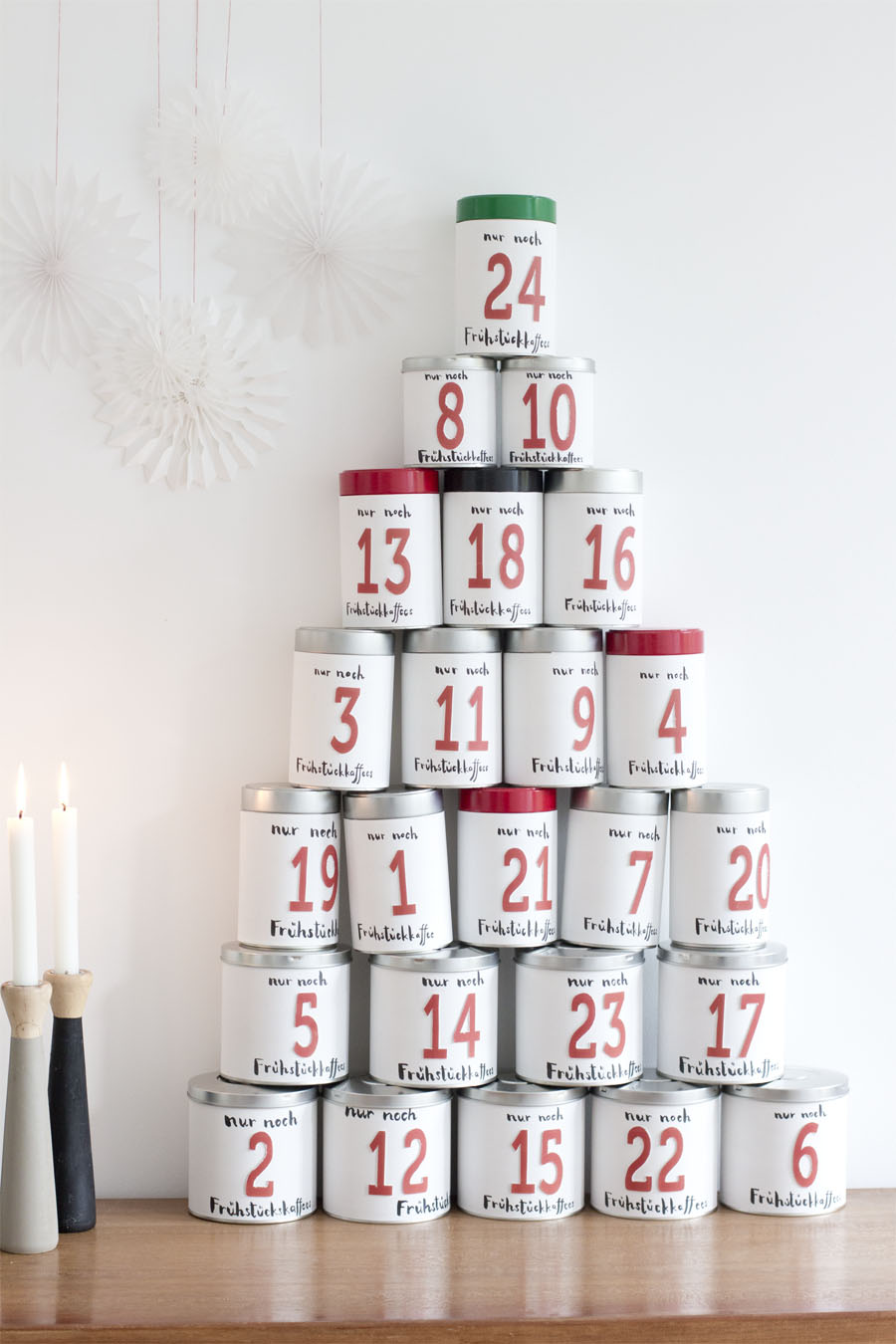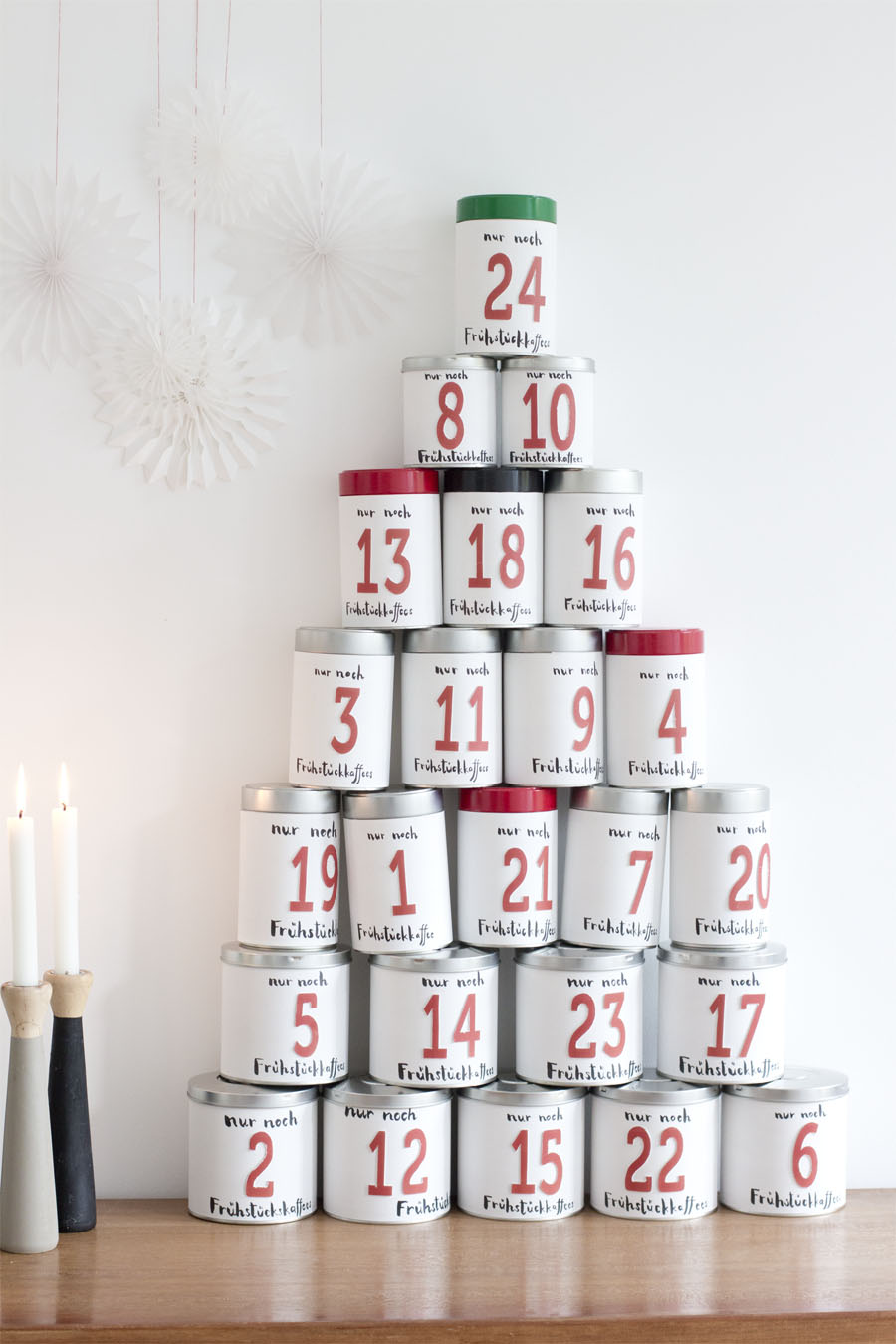 This advent calendar is made from upcycled illy coffee tins that I collected over the course of last year. My boyfriend was quite pleased when he saw the size of it – it's much bigger than the one we used to fill. He doesn't know that I will help myself with tissue paper if it's only a small gift inside. Ha!
All you need for the coffee tin advent calendar:
empty coffee tins (all 24 didn't fit into this picture but you get it, right?) – you can get them in Vienna at the illypoint in Vienna or in the illy online shop
24 pieces of thicker white paper
tissue paper
this number template printed (with all the numbers you need!)
scissors
glue
installation tape (it's a bit thicker than normal tape to give it a nice 3D effect)
a cutter
a cutting board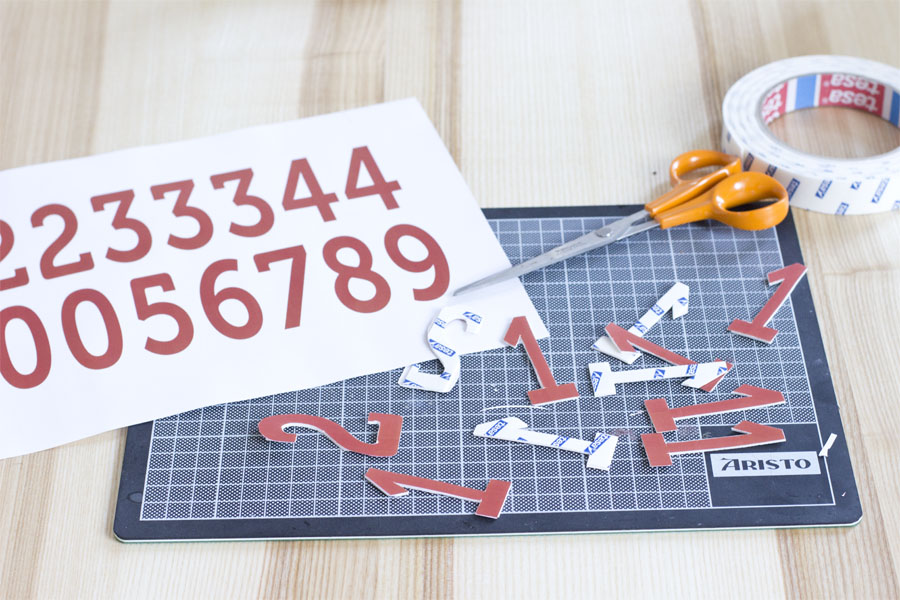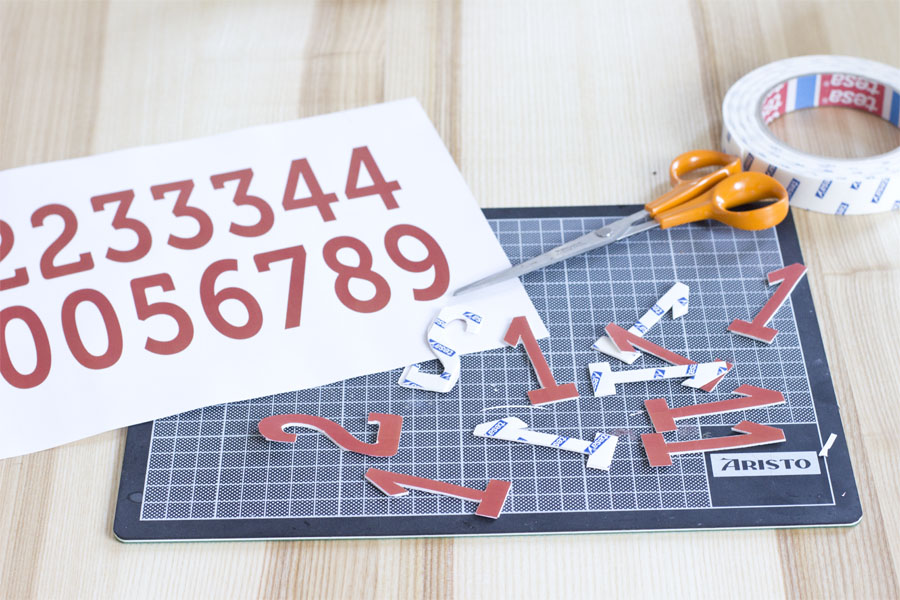 First cut out the numbers from this template and stick installation tape to the back.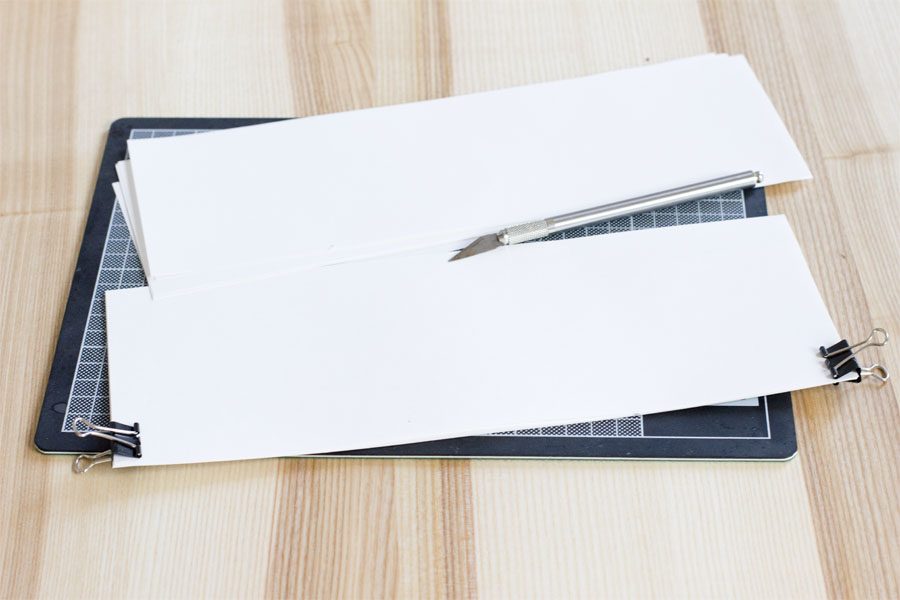 Cut the white paper to the height of the tins.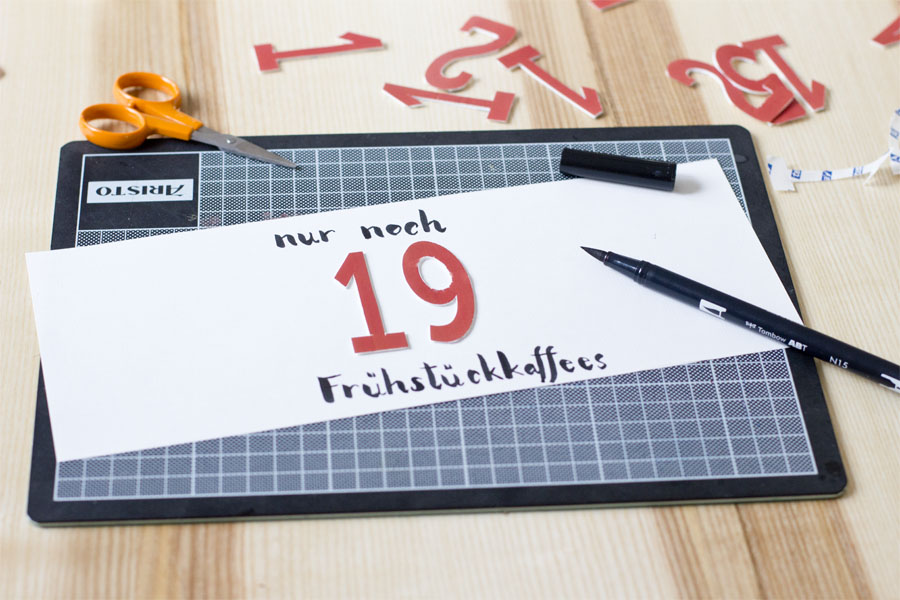 Stick the letters to the front of the paper and add the writing you'd like (if you like any).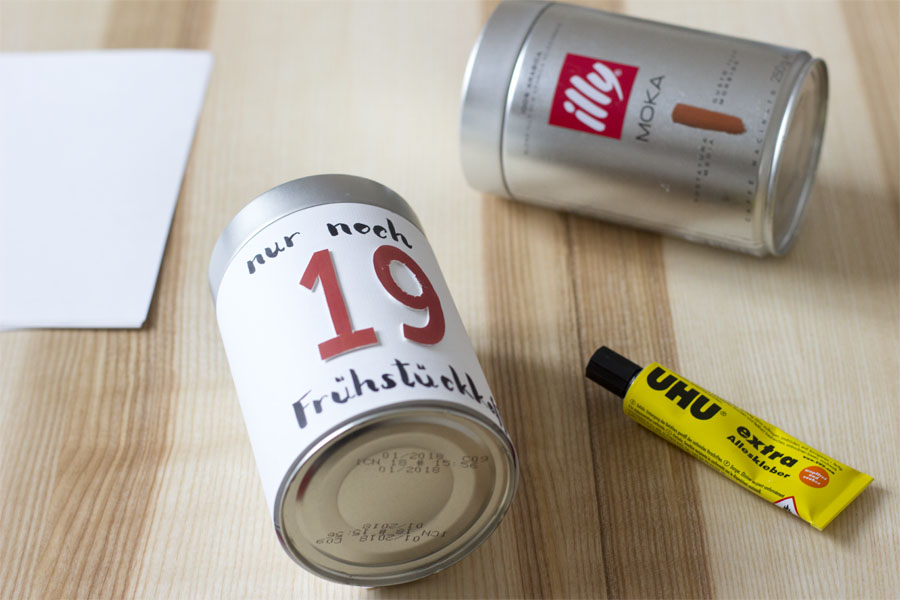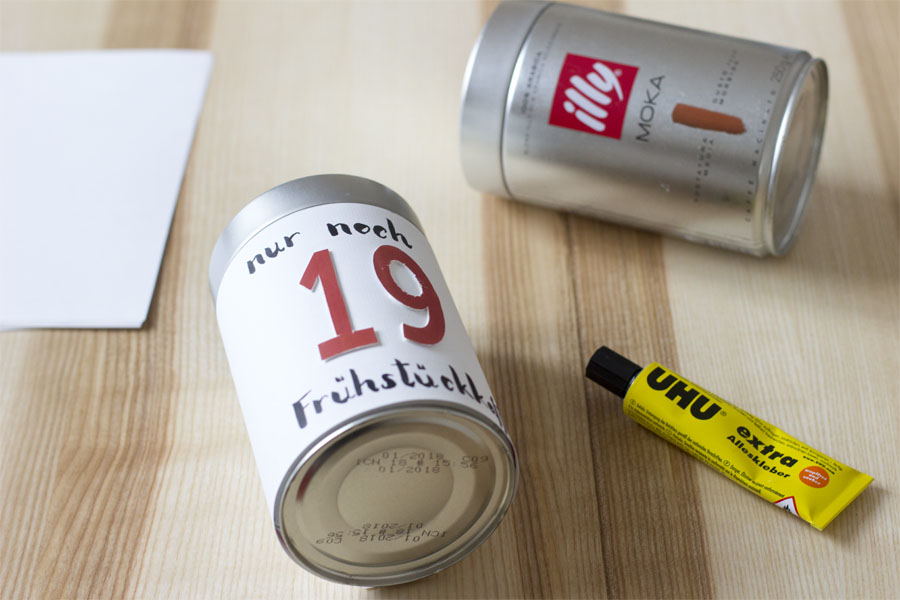 Stick the whole thing all around the tins with glue.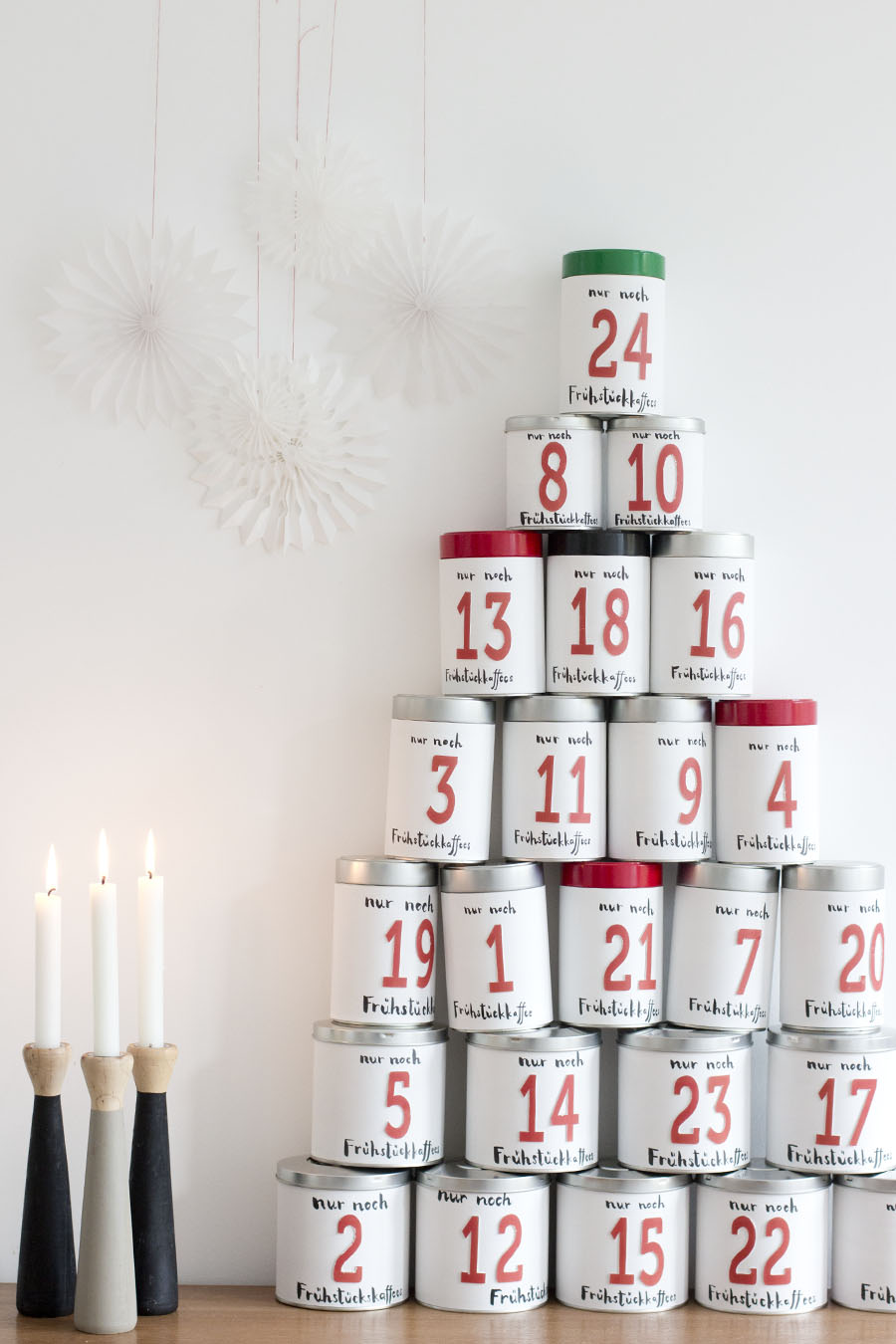 Fill them with the gifts and stack them in the shape of a Christmas tree.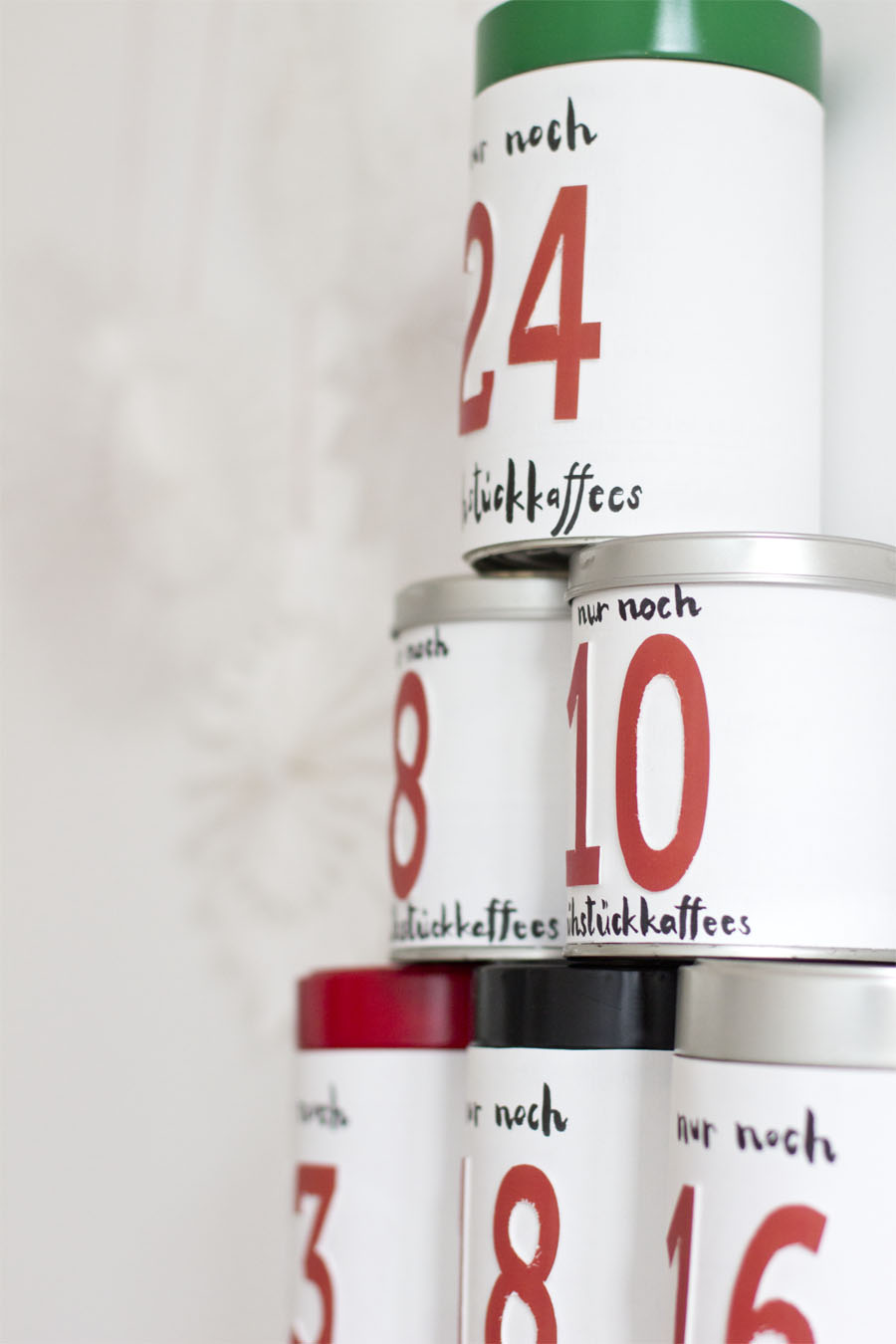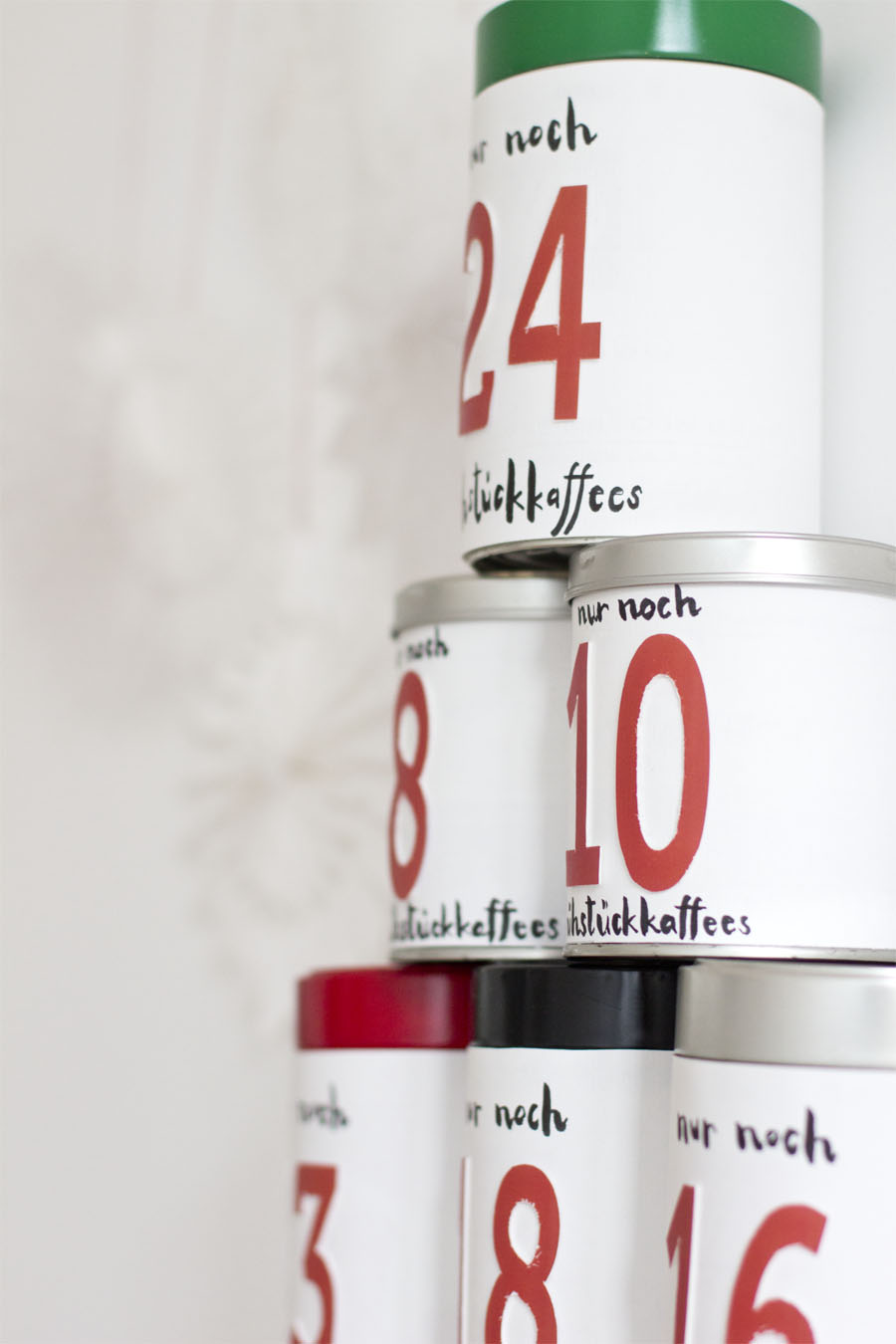 When I made this DIY advent calendar, I realized that normally they're completely wrong: they're supposed to help you count down to a special day and they don't even do that. You start at 1 and have to calculate if you want to know the exact number of days left. Did you also count down as a kid with how many nights of sleep you have until a special event happened? Like, only 3 more sleeps until it's my birthday? Is that how you counted too?
I thought I make an adult version of it with this advent calendar and count the morning coffee – because it's a familiar ritual, more age-appropriate and it goes with the theme of the whole thing. That's why all my tins say: "only XY breakfast coffees left" – well it says it in German.
We're going to start at 24 and count down to 1. So we'll know every morning how much breakfast coffees there are left until it's Christmas. I think it's very clever but everybody I tell it, thinks it's stupid. "Can't you count?" "That's not how it works!" Well, it does. For me.
It's hard to be a disruptor.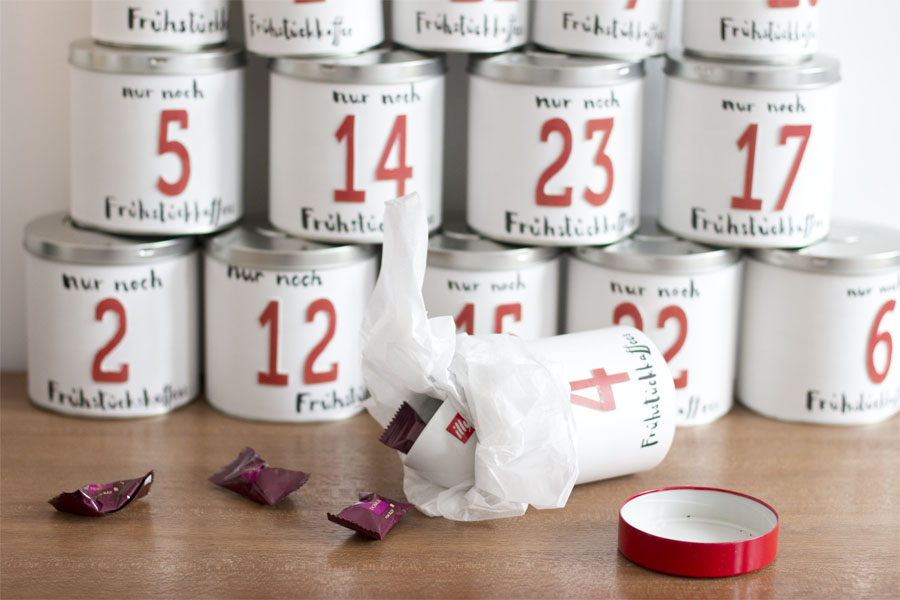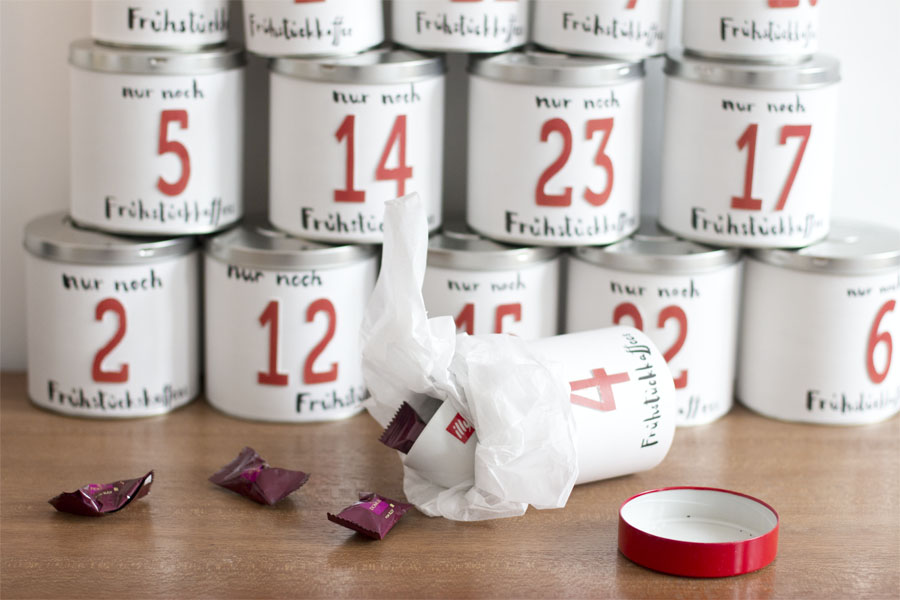 What to put in your coffee tin Advent calendar
If you're wondering what I put in here's a list and maybe some ideas for you.
different coffee to taste (from different origins)
treats that go with coffee
treats that go with the aroma profile of a coffee (e.g. if it has a strong caramel flavor, I added the coffee beans and a caramel)
tiny cups for his espresso
(coffee) chocolates
the recipe of a specialty coffee
Vouchers for specialty cafés in the area we've never been to
coffee sweets like coffee beans covered in chocolate
coffee serving spoon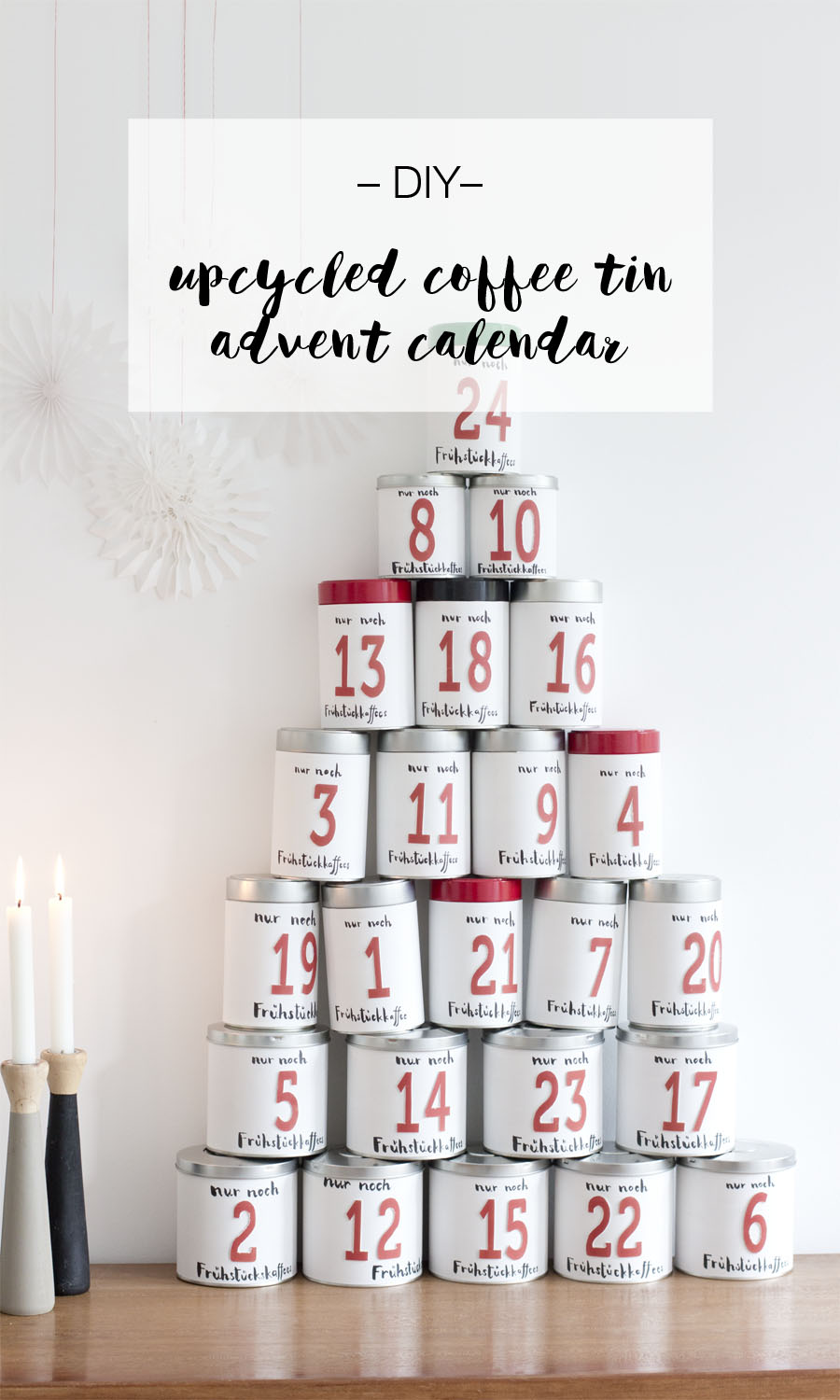 Do you have your advent calendar ready? How did you fill it? Any ideas that I can steal copy (I can still exchange the content if you come along with a much better idea!).
If you're looking for a smaller version, you might want to try this balloon advent calendar or this one with small paper bags.
Now. Carry on!
*Post created in friendly collaboration with illy