If you follow me on Pinterest, you might have noticed that I'm a huge fan of embroidery. I think this is such an underestimated technique – just because many projects are so old-fashioned. That doesn't have to be in my opinion. I put a spin on it with embroidering wood – upgrading furniture and making planters and storage.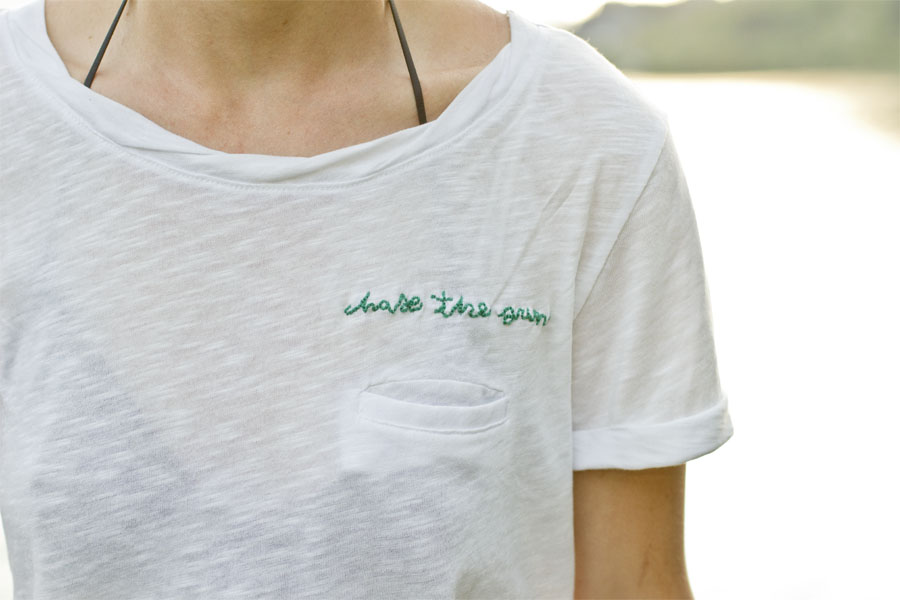 This time I used it with plain fabric to make this cute T-shirt. I like that it's just so simple and not to prominent. Perfect if you're opting for a simple design that goes with your minimal style.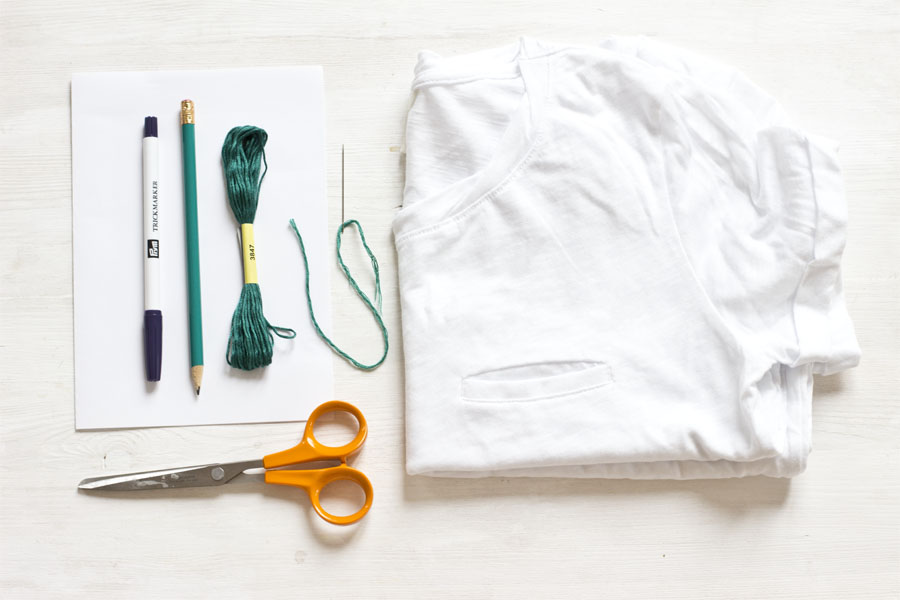 All you need is:
a T-shirt
paper
a pencil
a fabric marker (that disappears after a while – it's magic!)
scissors
yarn
a needle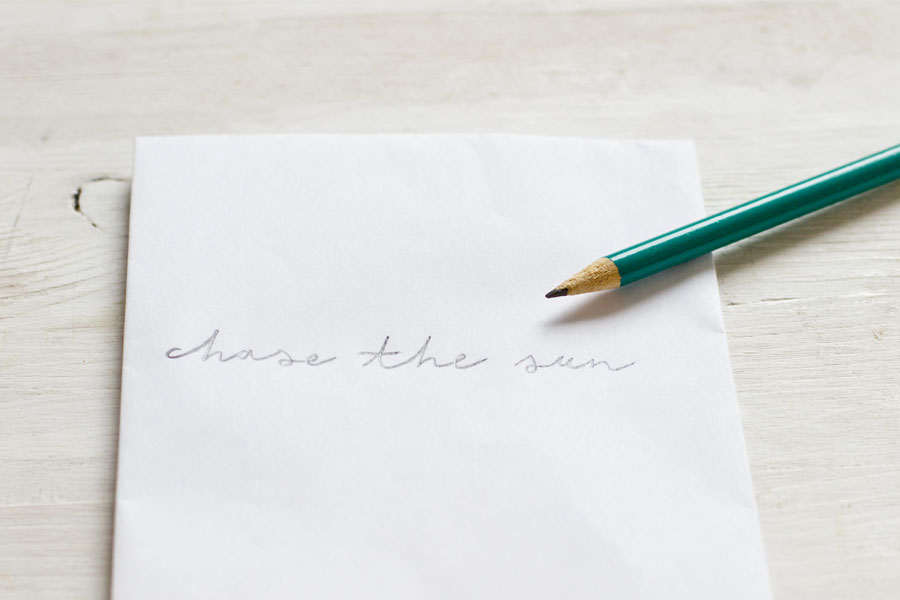 First you need to make a template of the words you wanna use. I chose the quote "chase the sun" – perfect for my summer holidays!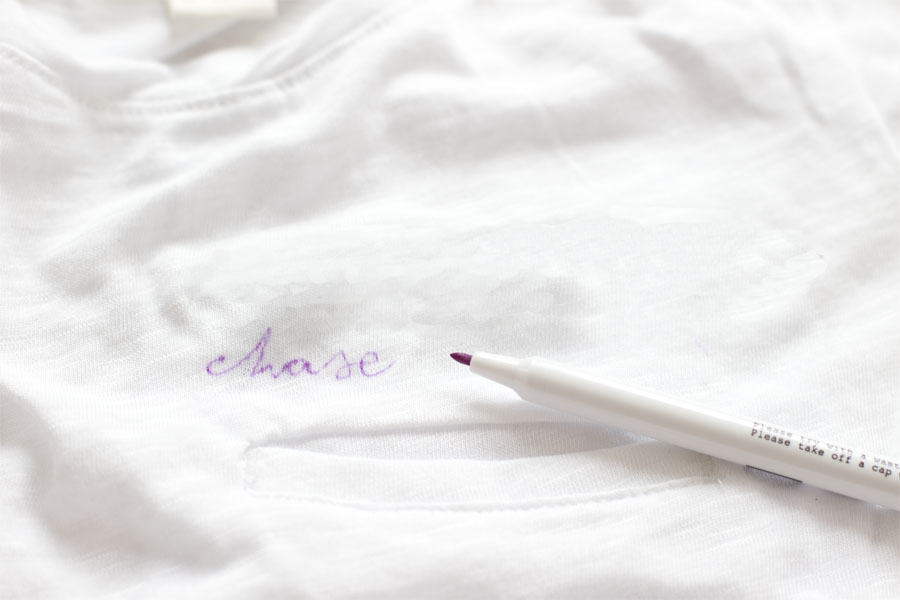 Place the paper under the T-shirt and trace the letters with the magic marker.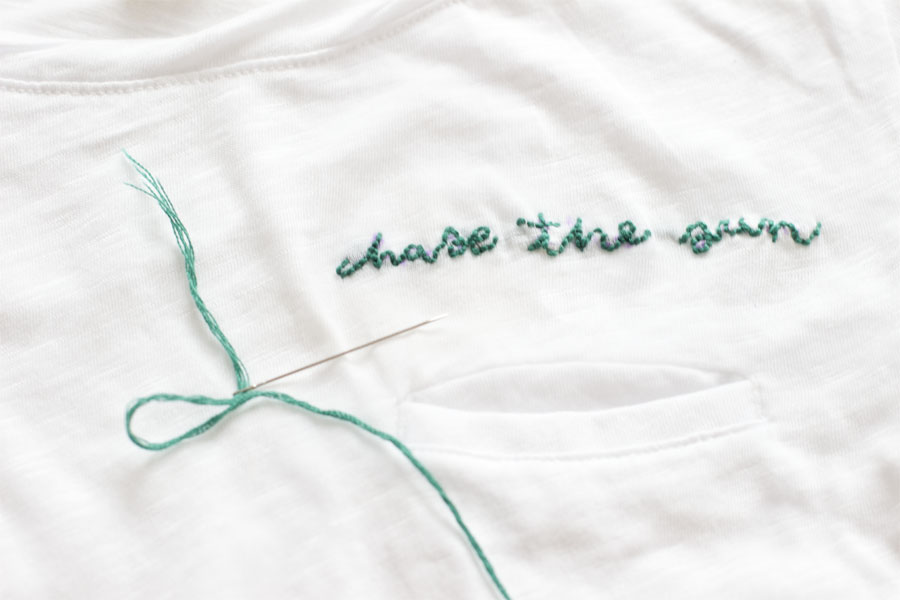 Now stitch the the words with a backstitch. If you don't know how to do it, here's a great youtube tutorial.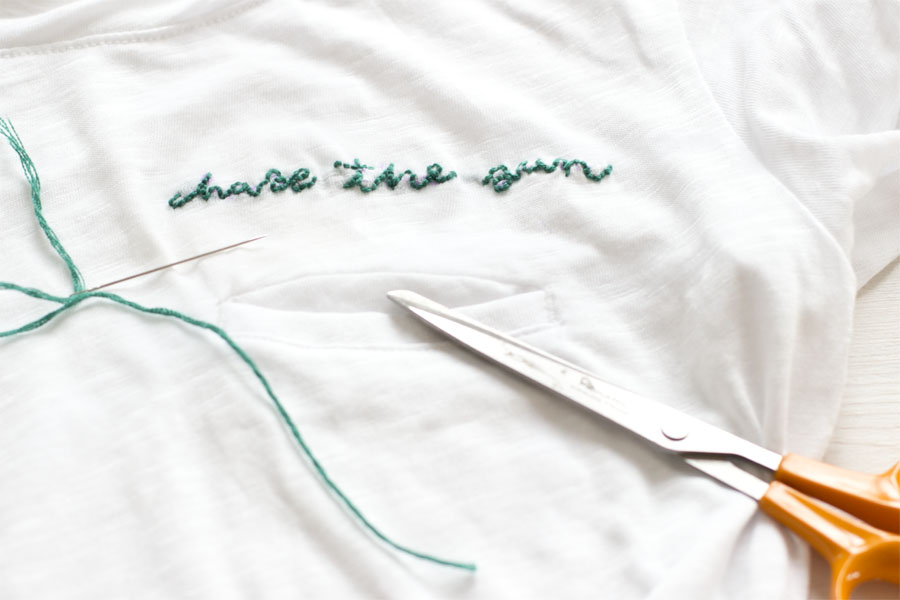 And voilá! There's your new T-shirt!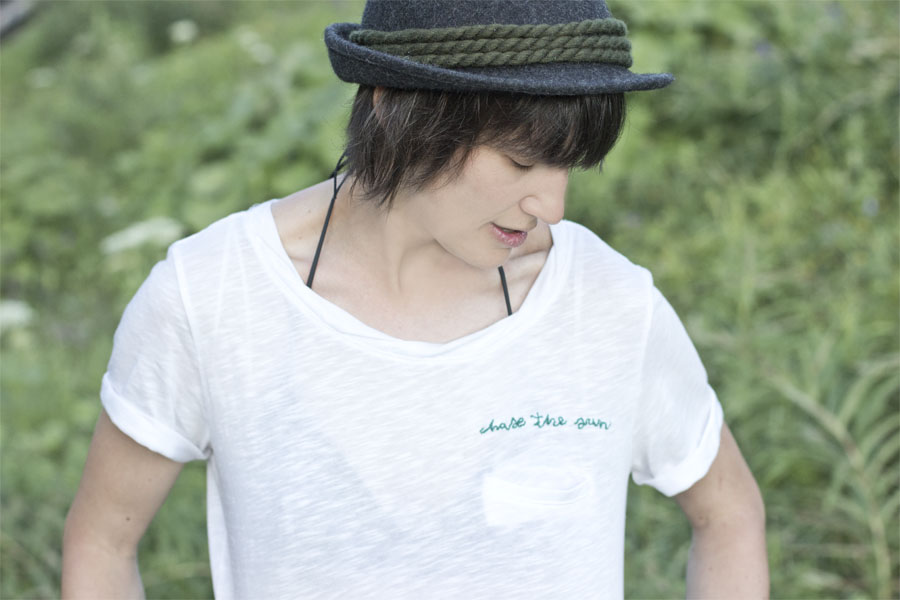 I took this pictures during my holiday (which I still have to tell you about in detail!) and it was so appropriate as we had to travel from the alpines to the sea to chase the sun.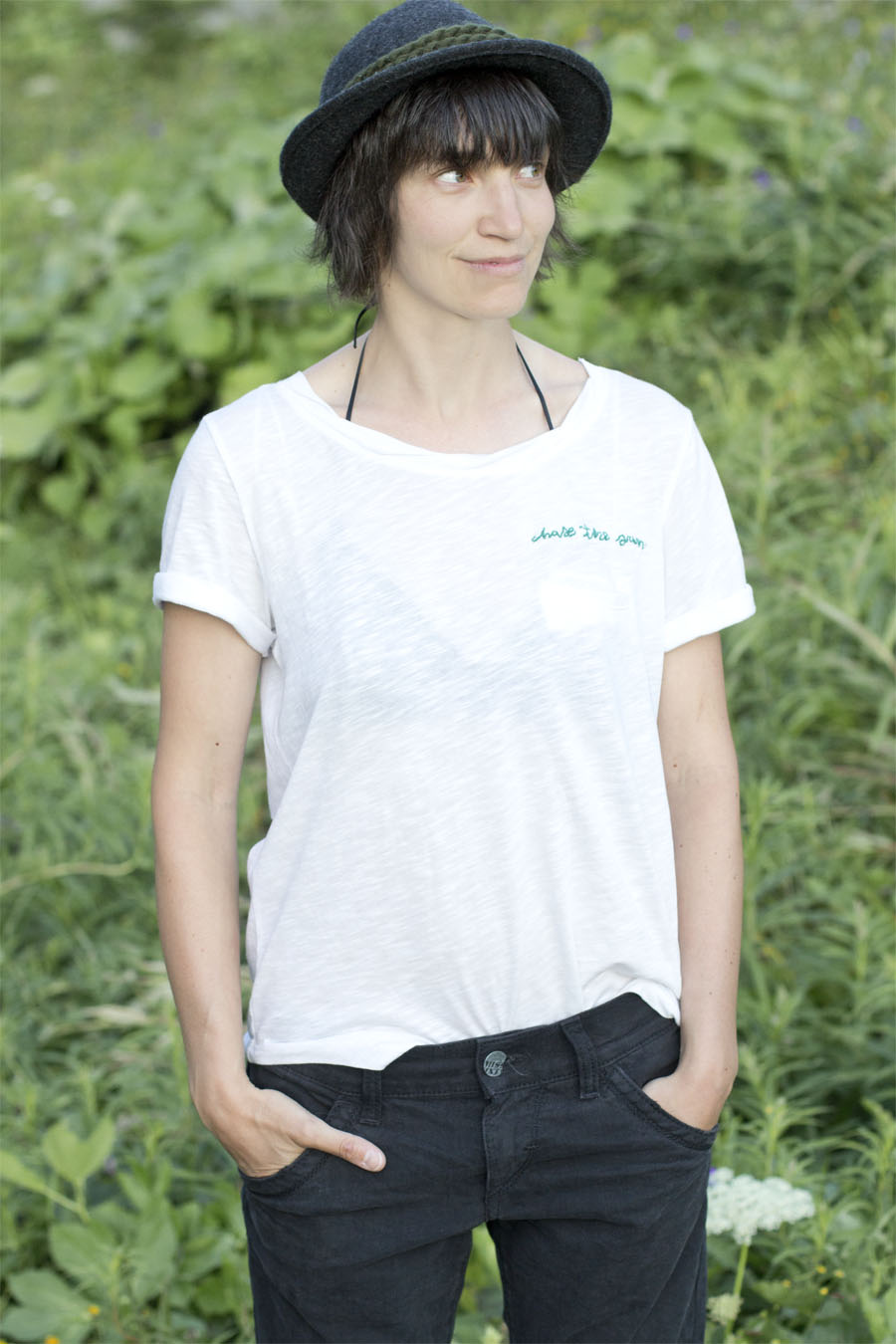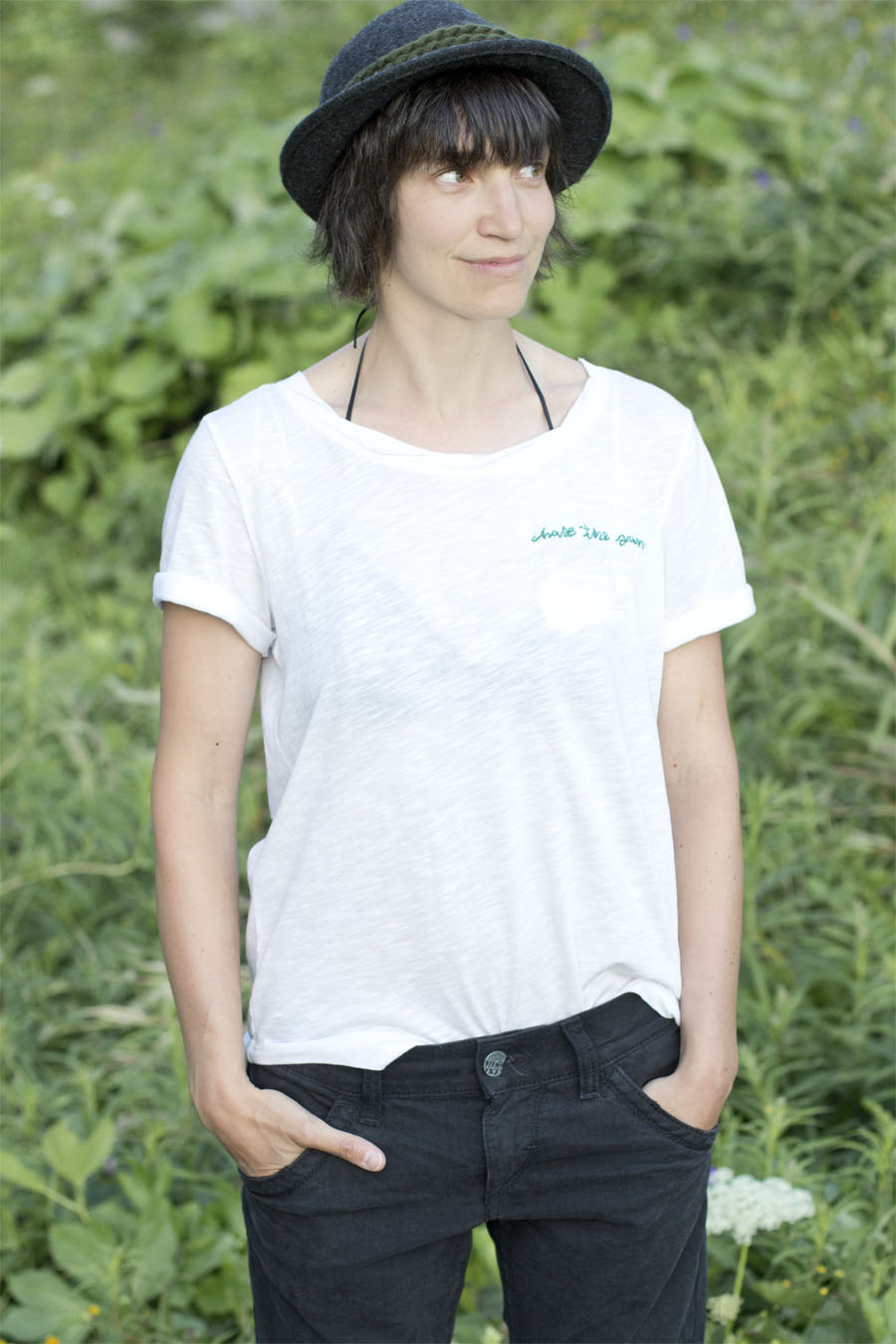 Loving that it's just that little detail and besides that a very minimalistic look. I'm digging this look right now.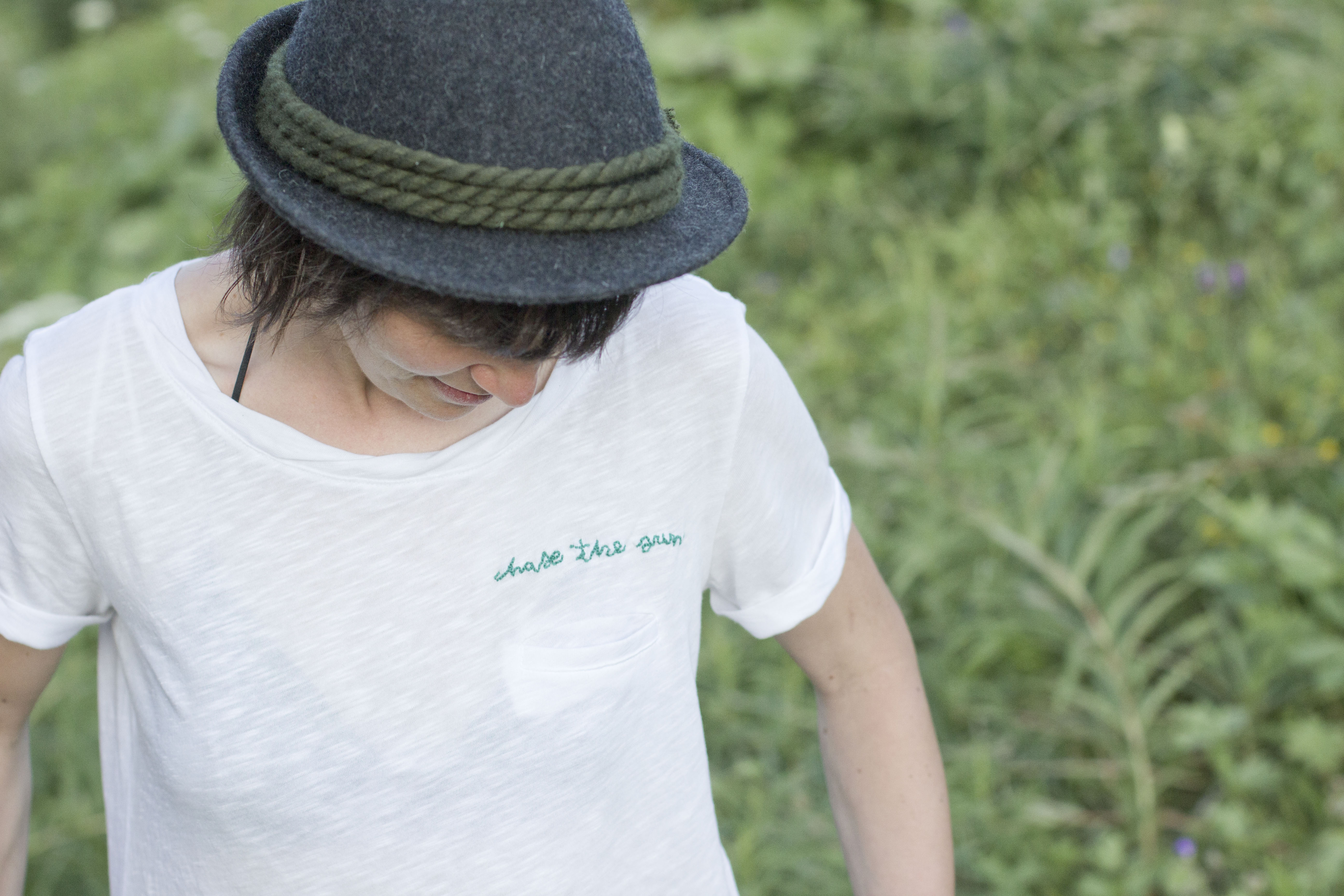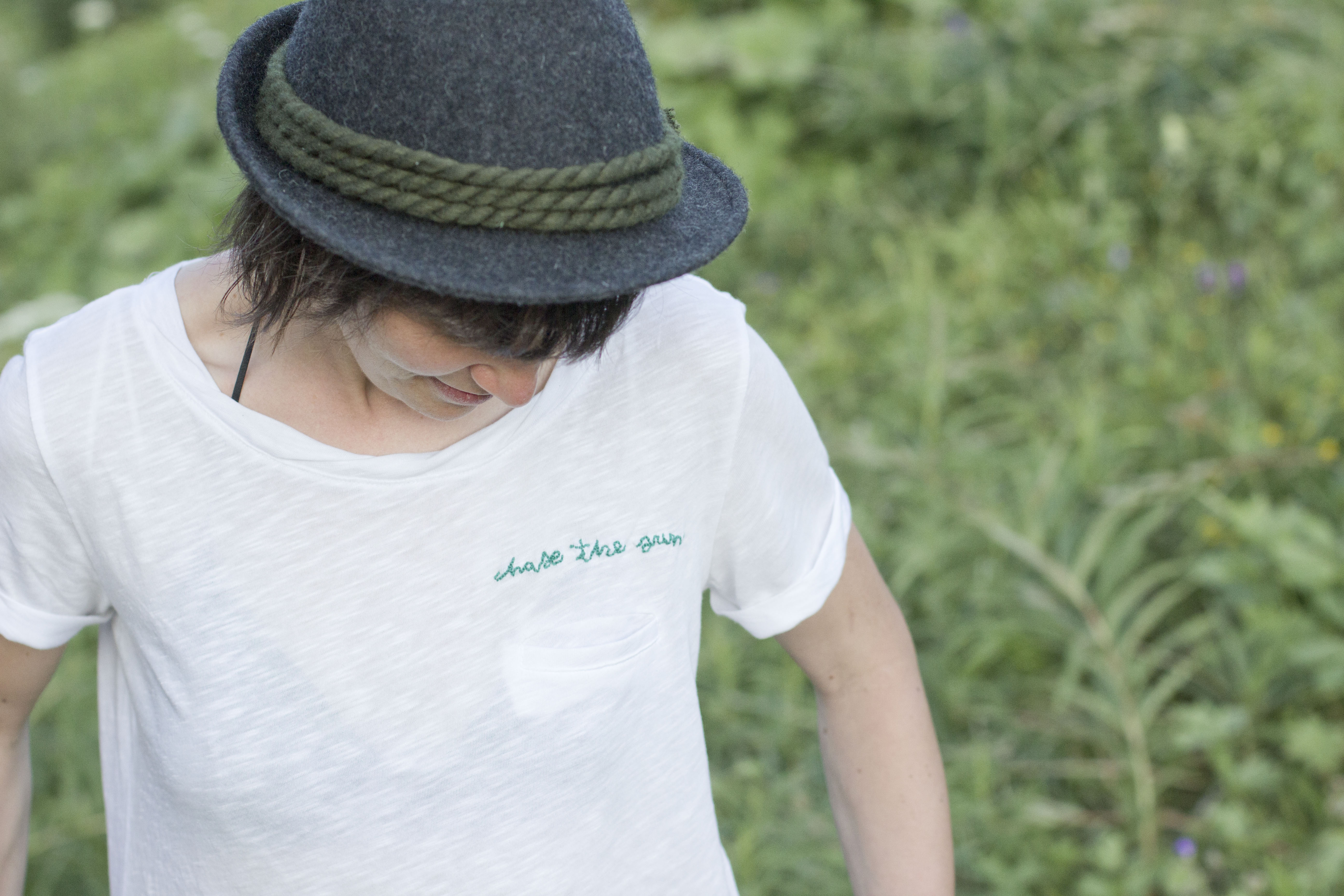 What quote would you use for this embroidered T-shirt? Or stitch something else?
I'm already pondering new ideas. This is a great way to upcycle and old T-shirt.
Now. Carry on!