You might have seen a sneak peak of today's recipe in the blogpost yesterday. This is because I crafted an essential part to make this idea of mine come to life: Easter cookies. Do you know how hard it is to find Easter cookie cutters? This can't be a new concept. From my previous experience I can say: if I had an idea there were others before me that had that idea as well. I'll never become a great inventor. I became a crafter instead. Almost as good.
Back to the topic: I had this idea of making Easter cookies and made my own cookie cutters right after I decided on what kind of cookies I wanted to make. (Find the full tutorial on how to make your own cookie cutters here.)
All you need for these spiced cacao Easter cookies:
100 g butter at room temperature
75 g of sugar
60 g of grated hazelnuts
a pinch of cinnamon
a pinch of ground cloves
a pinch of nutmeg powder
200 g wholegrain flour
3 Tbsp of dark cacao powder
some white flour to roll the dough
50 g of white chocolate
The amount of dough will make about one tray of spiced cacao Easter cookies.
Mix the butter with the sugar until it's well combined and soft. Add all the dry ingredients (besides the white flour) and knead until it becomes a firm dough. Put it in the fridge for 1 hour.
Preheat the oven to 175 ° C. Roll the dough to a thickness of 4 mm and cut out cookies with your cookie cutters. Put them on a baking tray lined with baking paper and bake it in the oven for 10 – 15 mins. They should be still soft when they come out. They will harden as they cool.
Once the cookies are cooled completely. Melt the white chocolate over a water bath. Put them into a piping bag with a very fine tip. If you don't have one, just do what I did: Take a freezing bag. Put the melted chocolate into one corner. Carefully cut off the very tip and voilá! A handmade specialized piping bag!
Now let's get creative with these eggs and bunny heads: decorated them to your liking and put them in the fridge for one hour. The cookies can be eaten immediately or last in a cookie tin up to one month!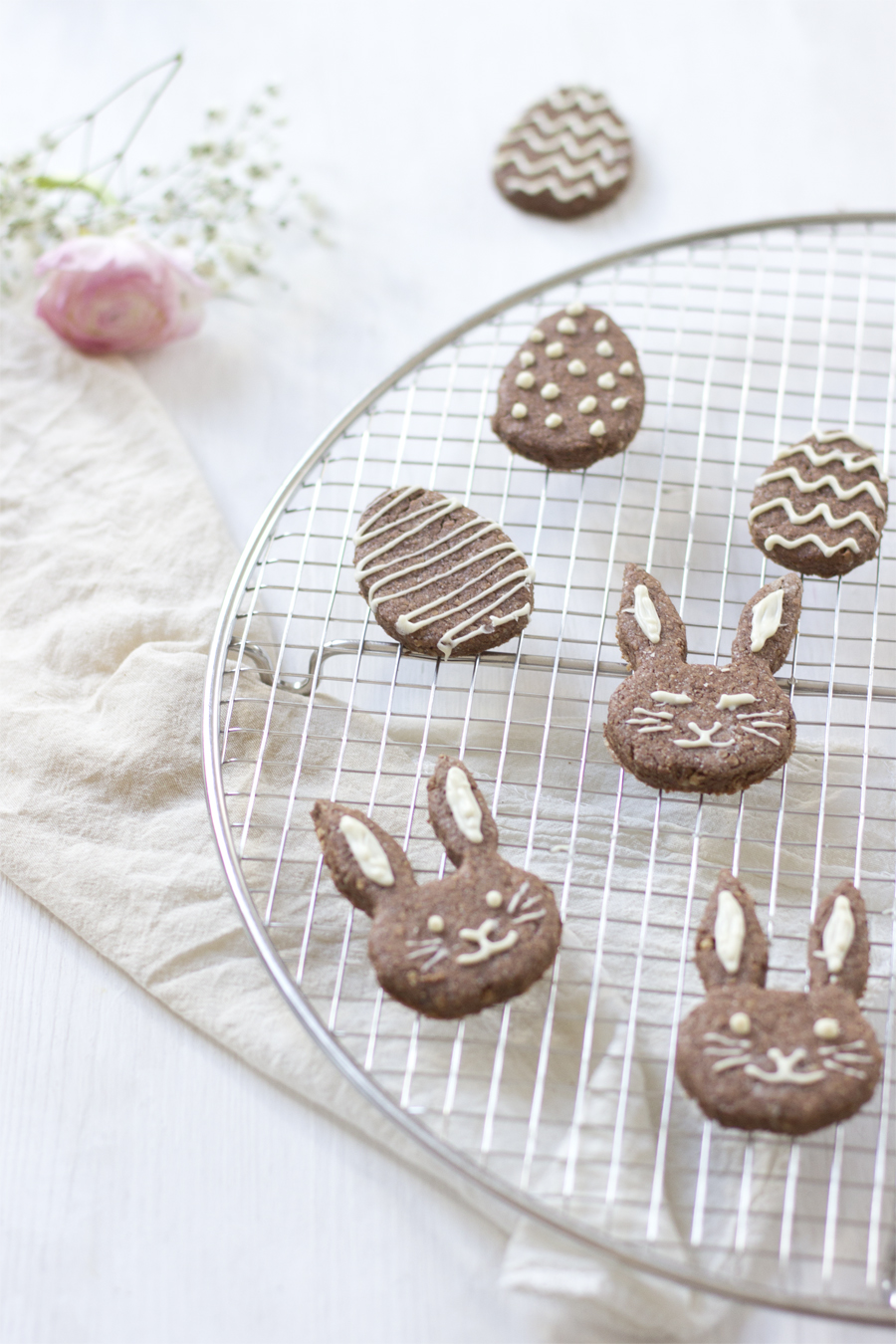 The decorating was so much fun! I had some leftover white chocolate in my bag and started to draw with it on my fingers and hand, licking it off again and writing/drawing something new. If you'd watched me, you'd think I'm crazy. Well, I am. A little. But that's another story.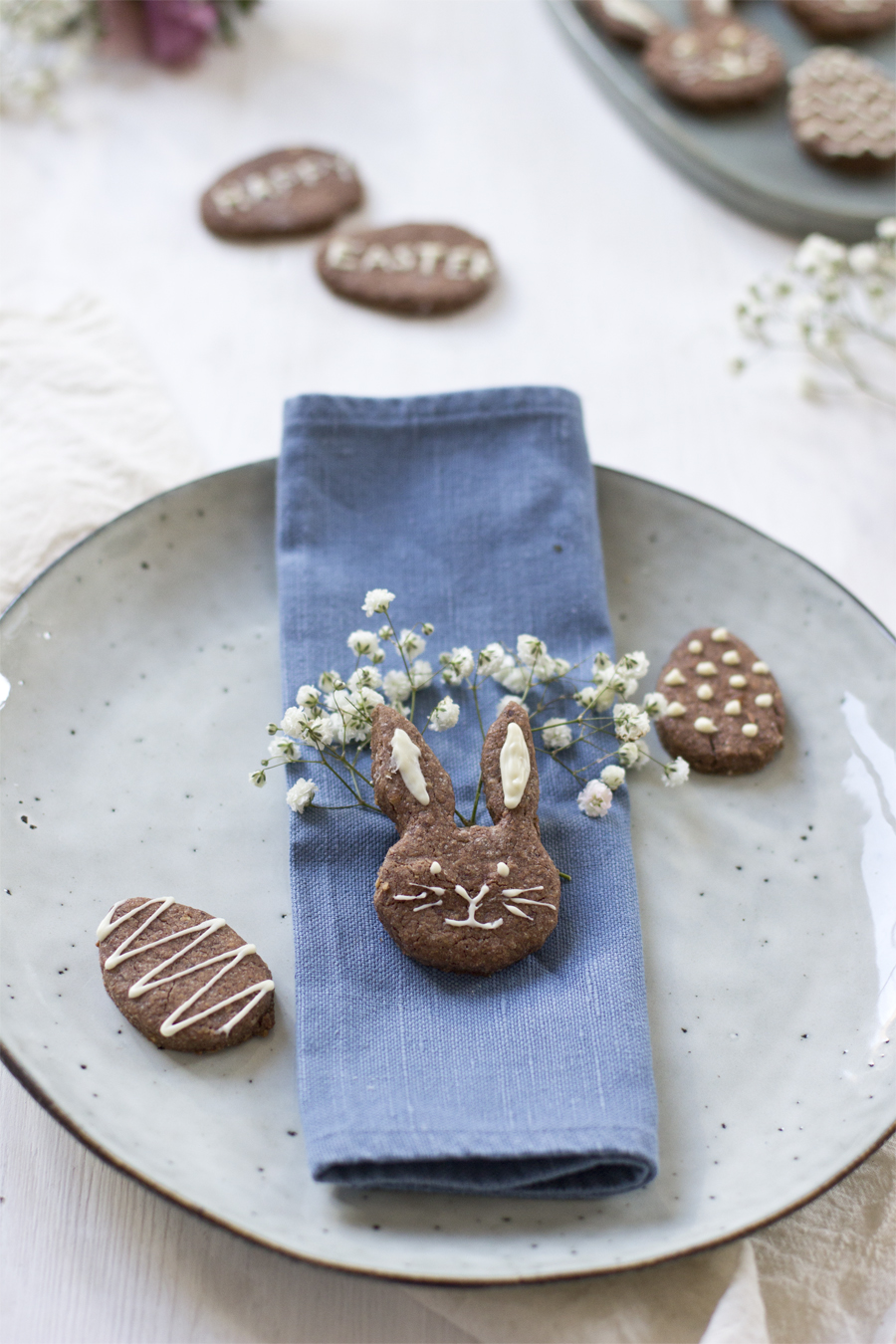 I decorated the dinner plates for me and my boyfriend with some baby breath and these cookies and they look really great. Just in case this idea for decorating your Easter table wasn't yours.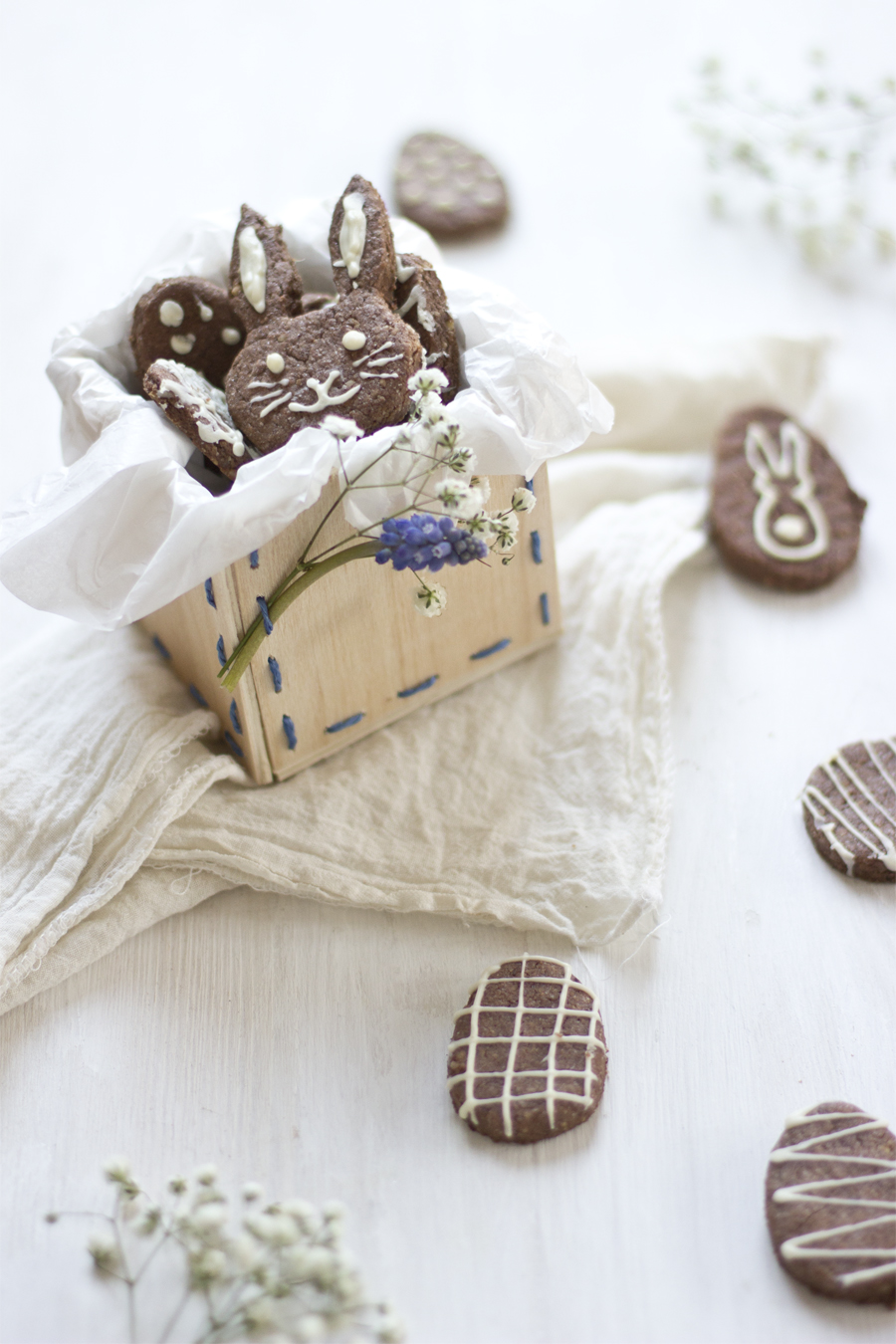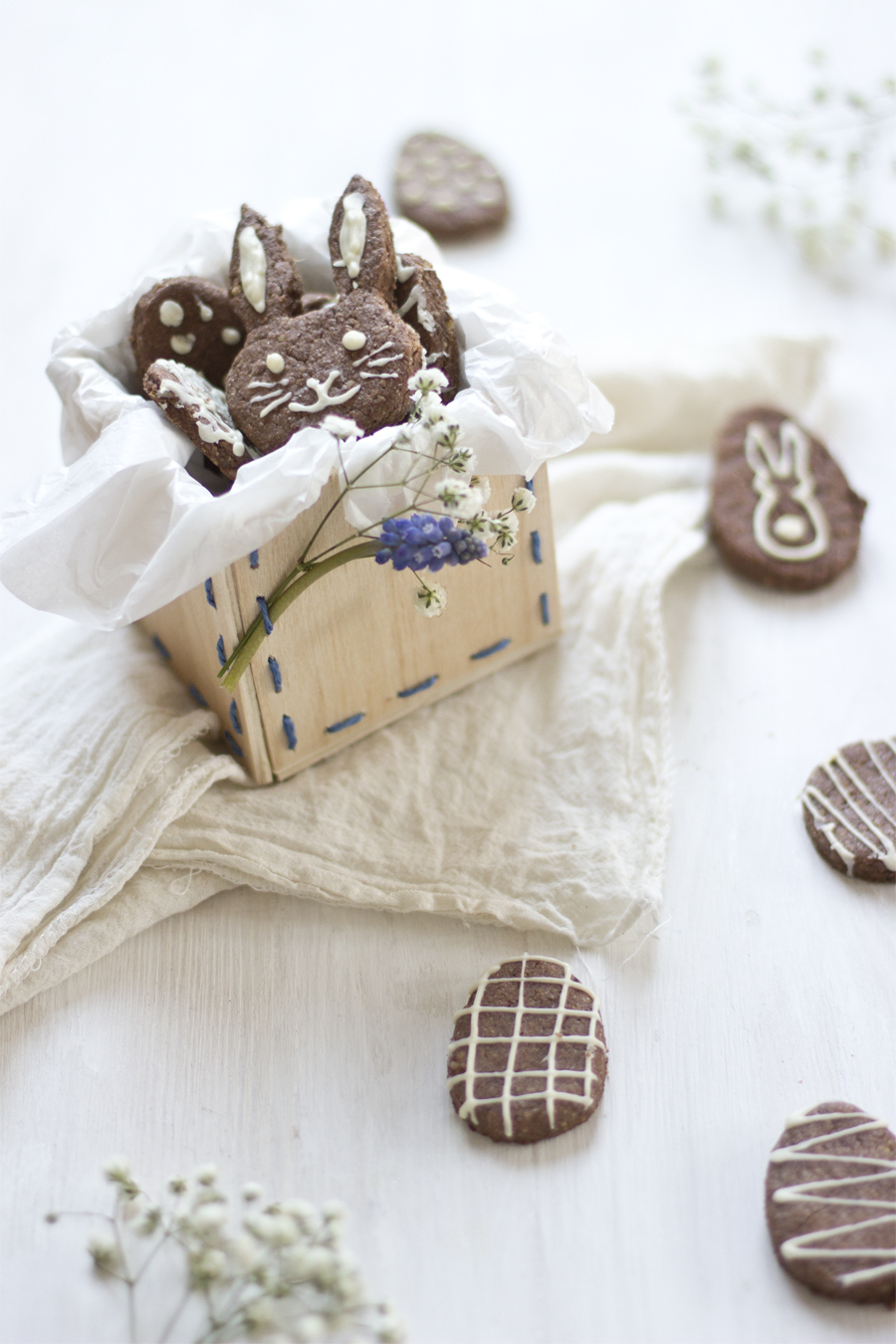 I also think they make some great presents. I put them in this wooden embroidered box I made a while ago with some thin paper and ready is your last minute presents. They will be a hit, I promise. I got only great feedback from my guinea pigs test subjects friends.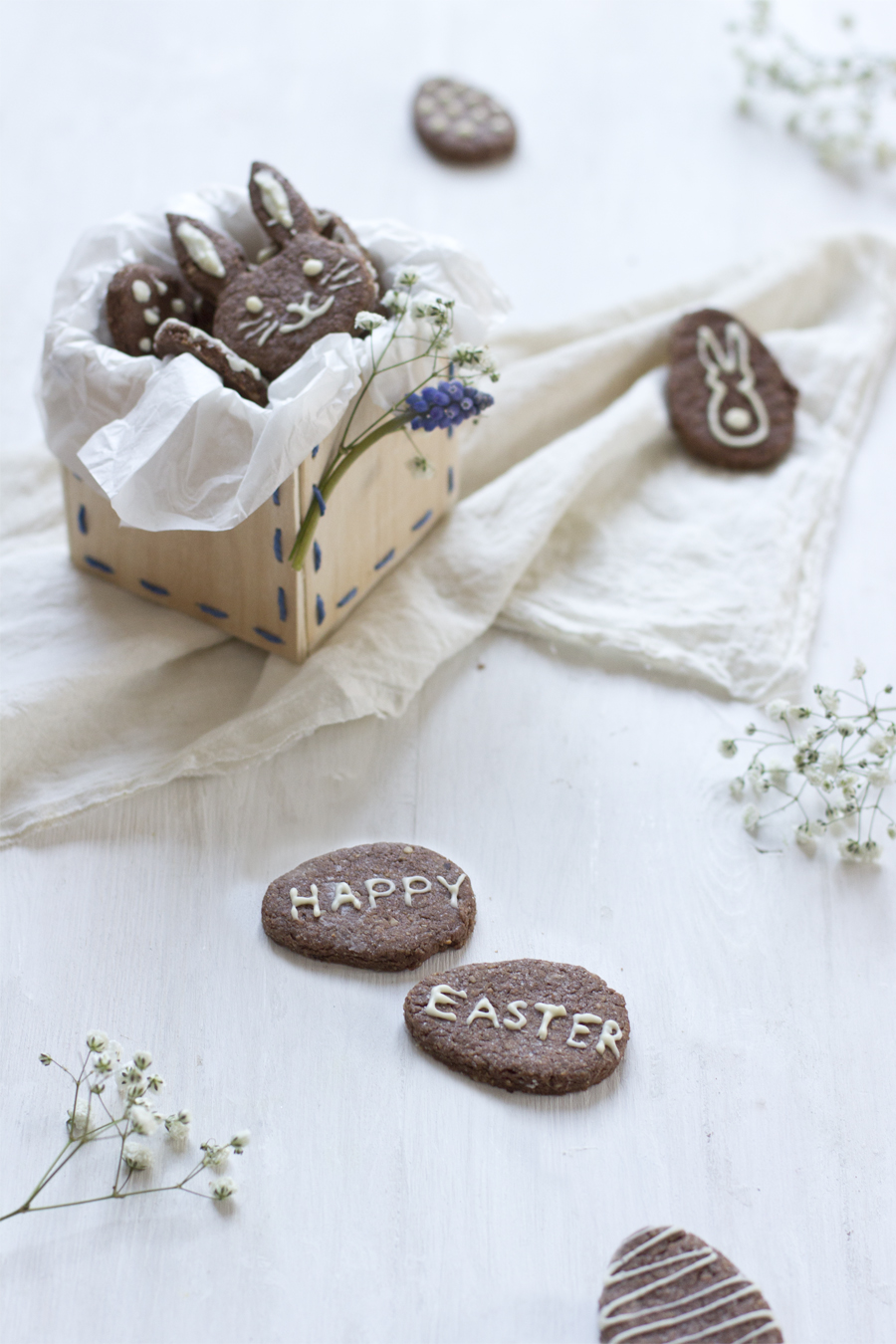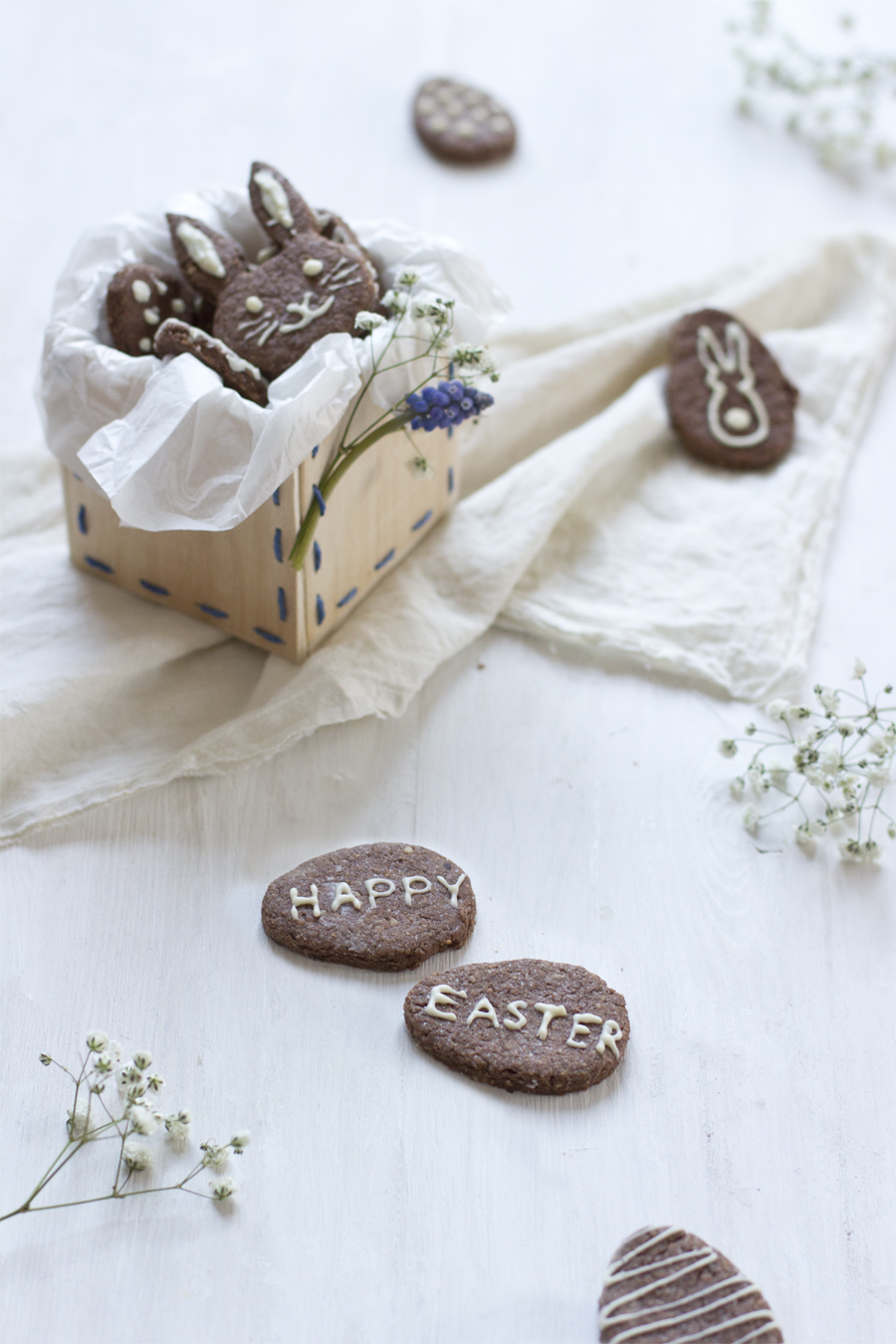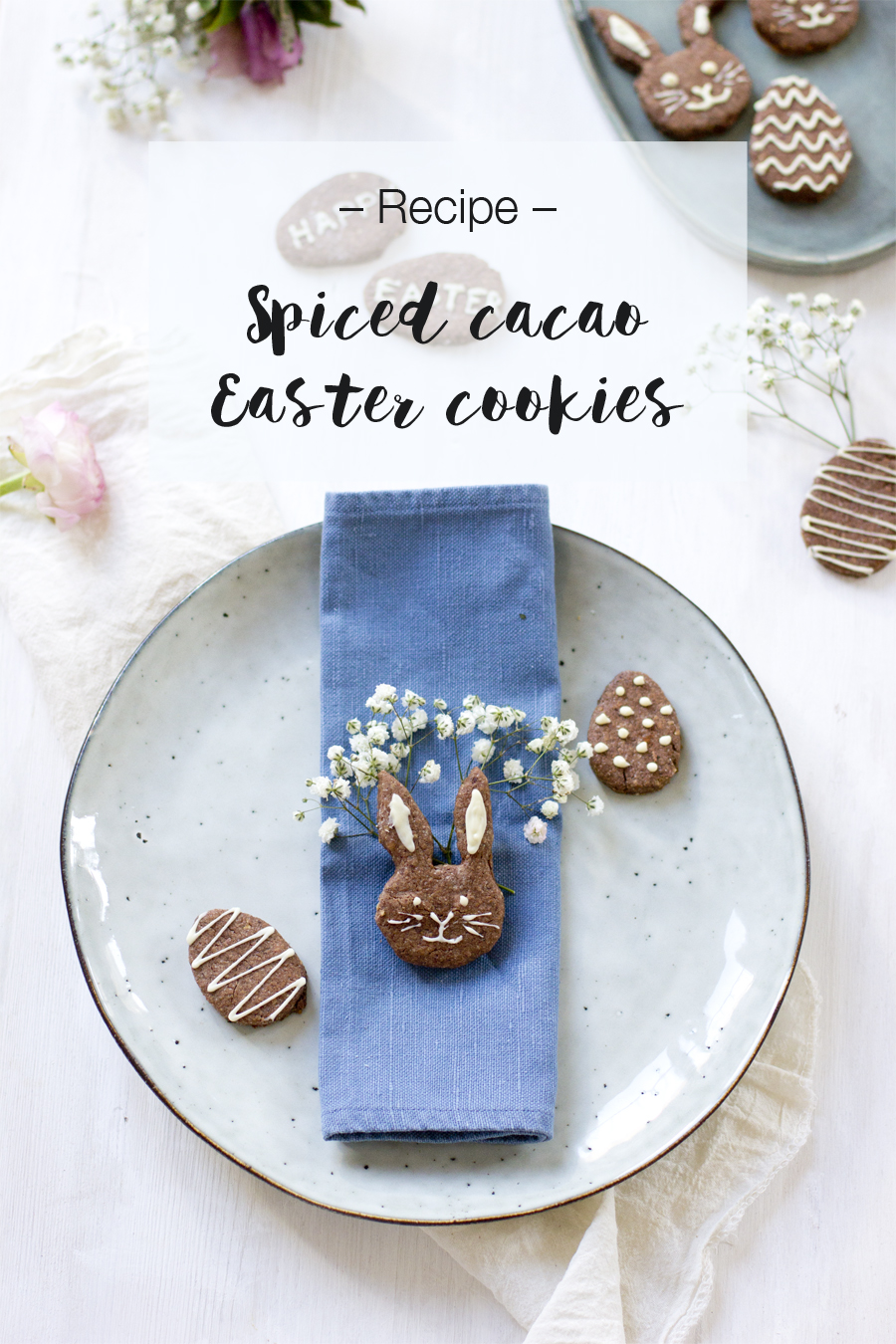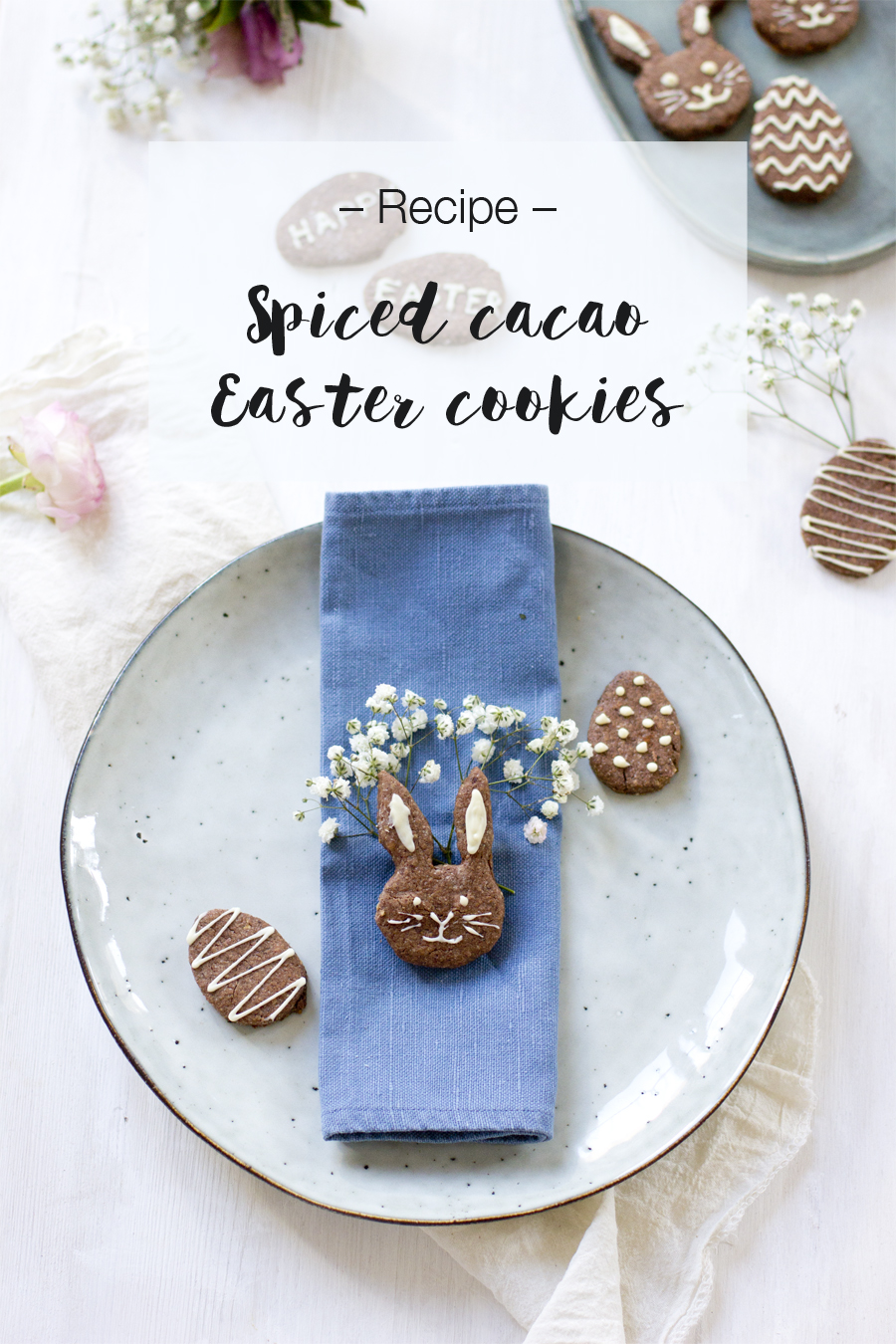 Now. Carry on!