Did you know you can cookie cutters yourself? I researched on that when I wanted to make my own Easter cookies, had everything planned and ready and couldn't find any good cookie cutters – or ones that I had to order and wait for for days. I'm very impatient when it comes to my idea. Now or never is my devise.
So when I thought about the concept of making my own cookie cutters, I did a little research on the internet, got lost and distracted, focused again and made them in one afternoon – with shopping for the material and shooting for the blog.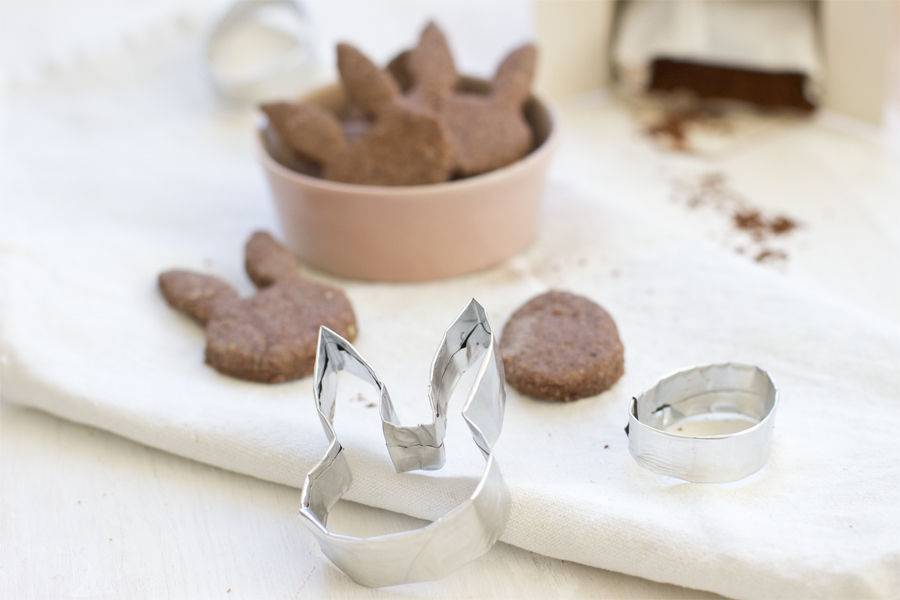 Now that I know it's so easy, my head is spinning with ideas and use cases. The best thing you can alter them all the time and adjust them to your exact need. Read on for the tutorial on how to make your own cookie cutters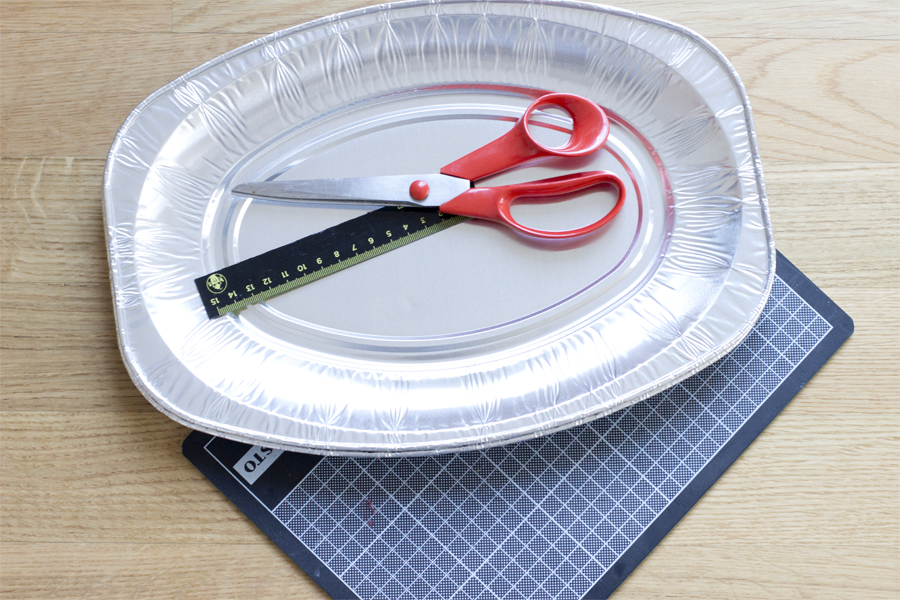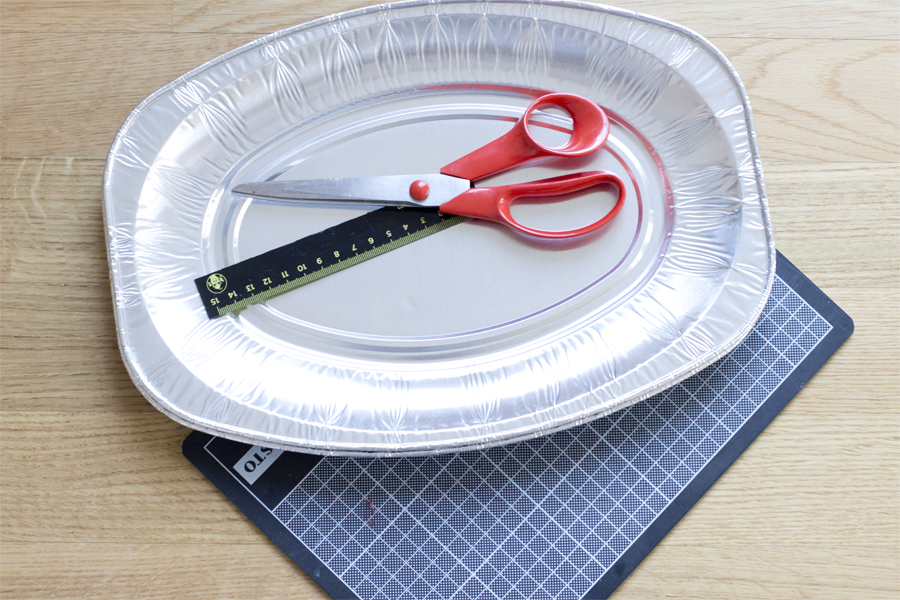 All you need is:
aluminium plate
a ruler
scissors
board to fold the cookie cutters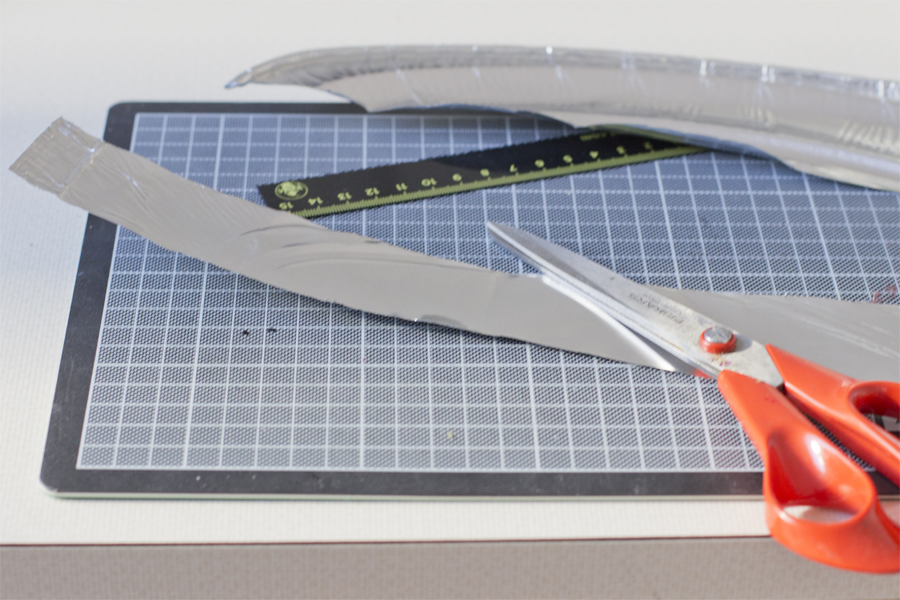 This is incredibly easy: Cut off a stripe of the aluminium plate of 3,5 cm width with the scissors and flatten it with the ruler.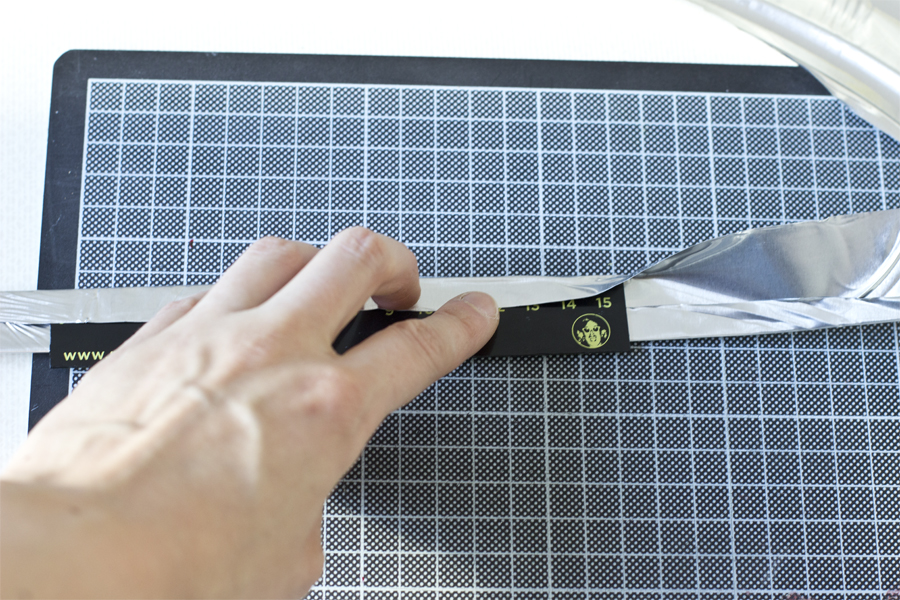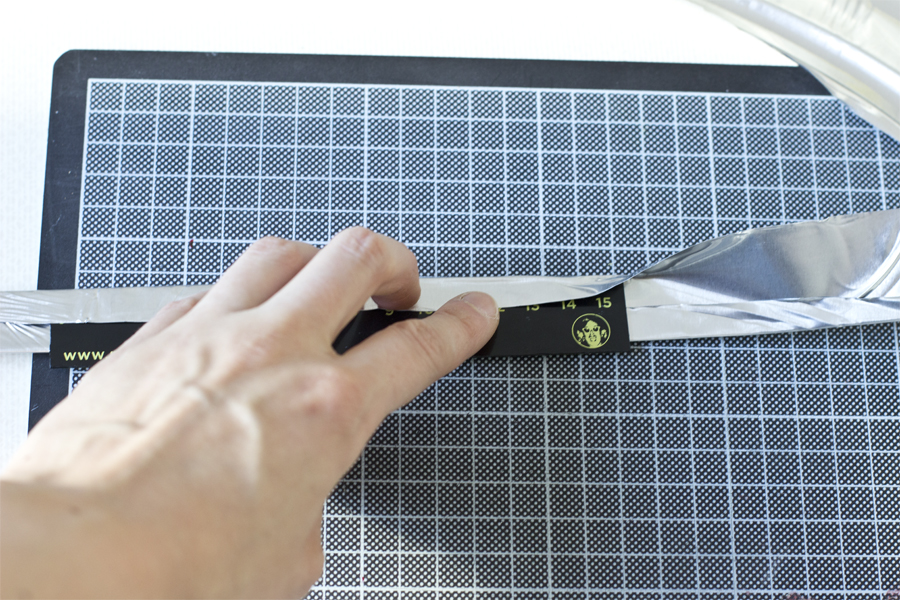 Fold both sides in at about 1 cm. Use the ruler to make it a clean fold.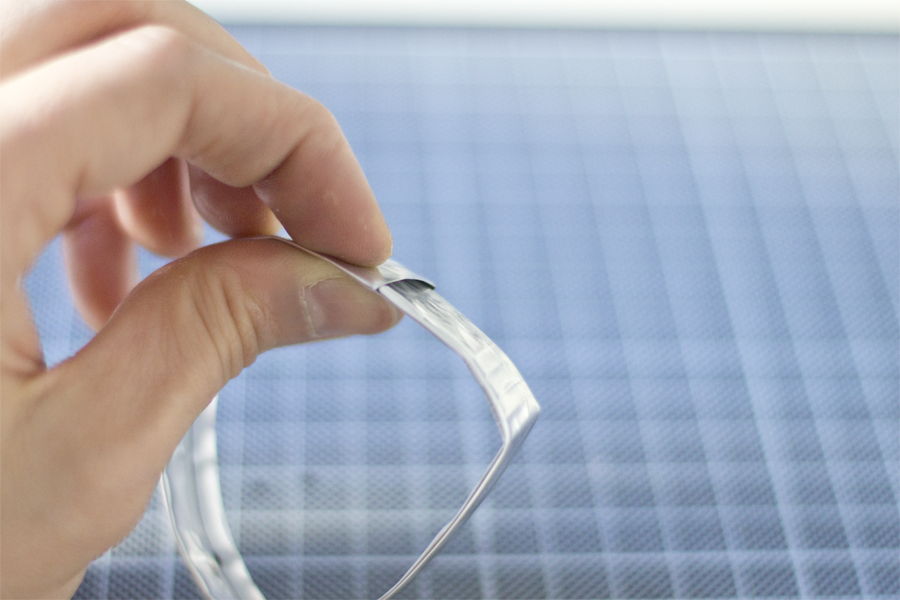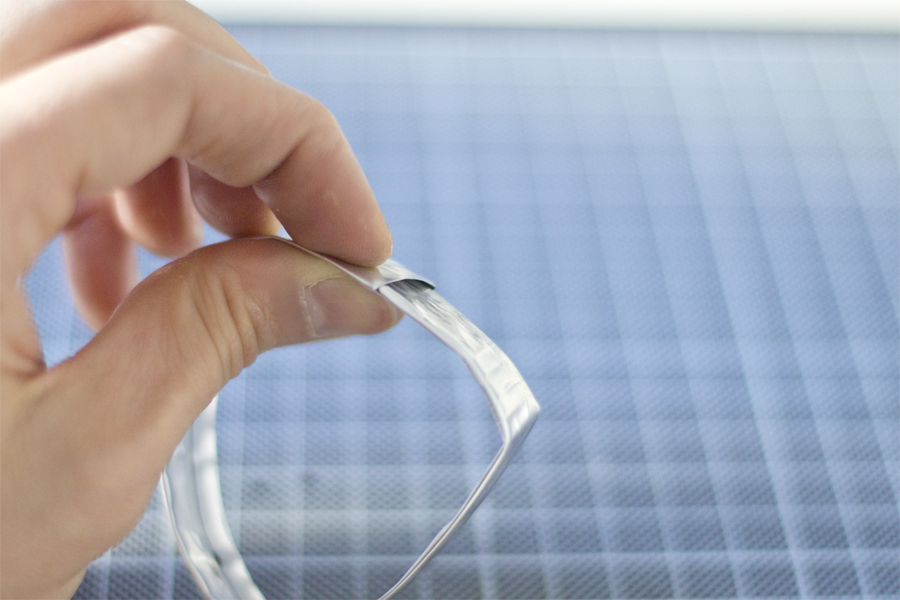 Now form the shape you want and cut off the excessive band with 2 cm spare. Fold one end into the other.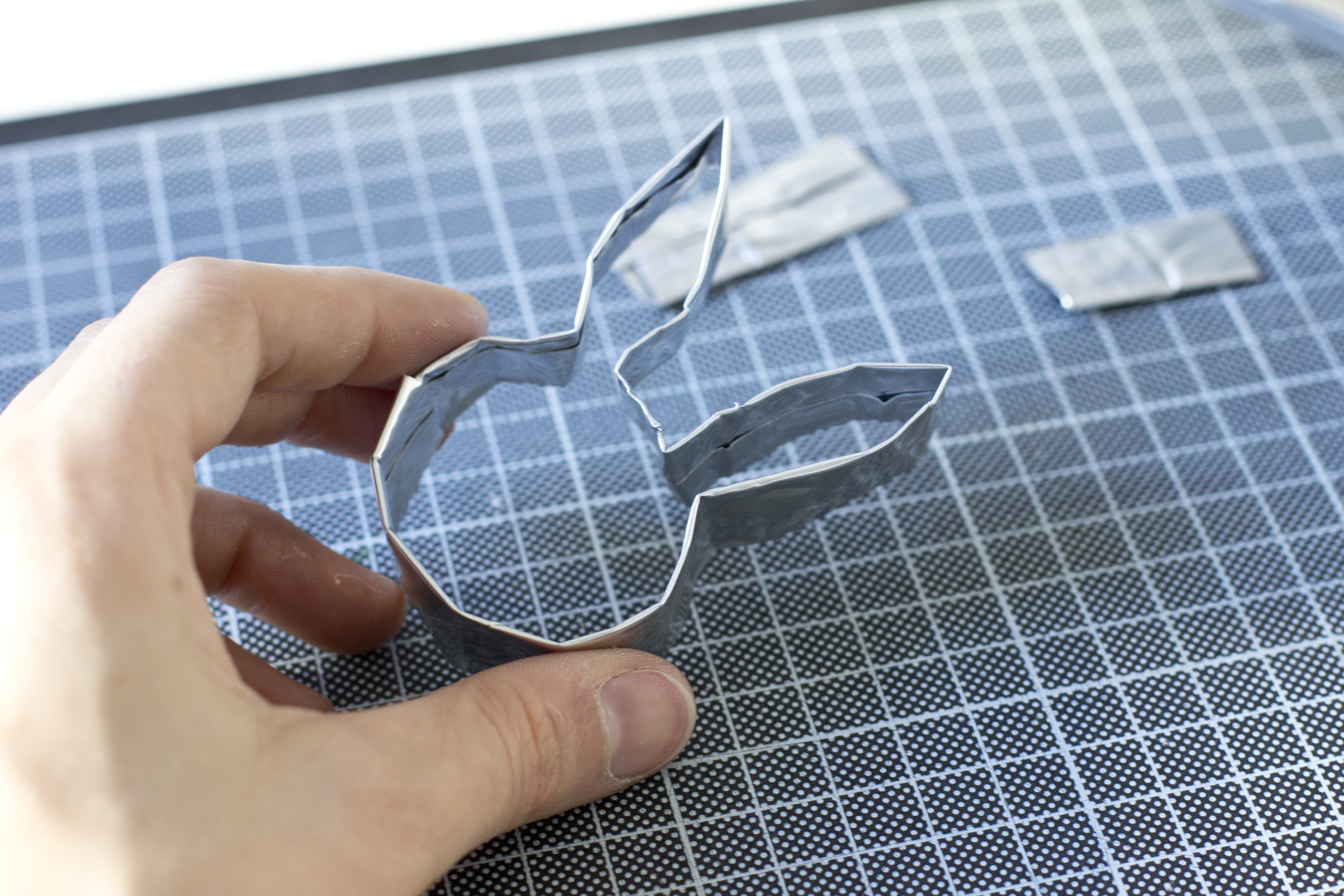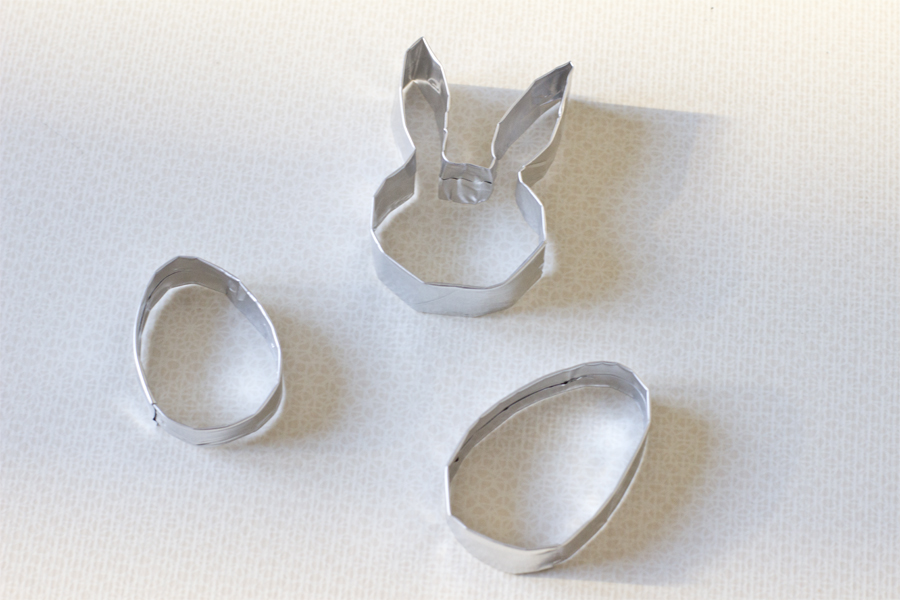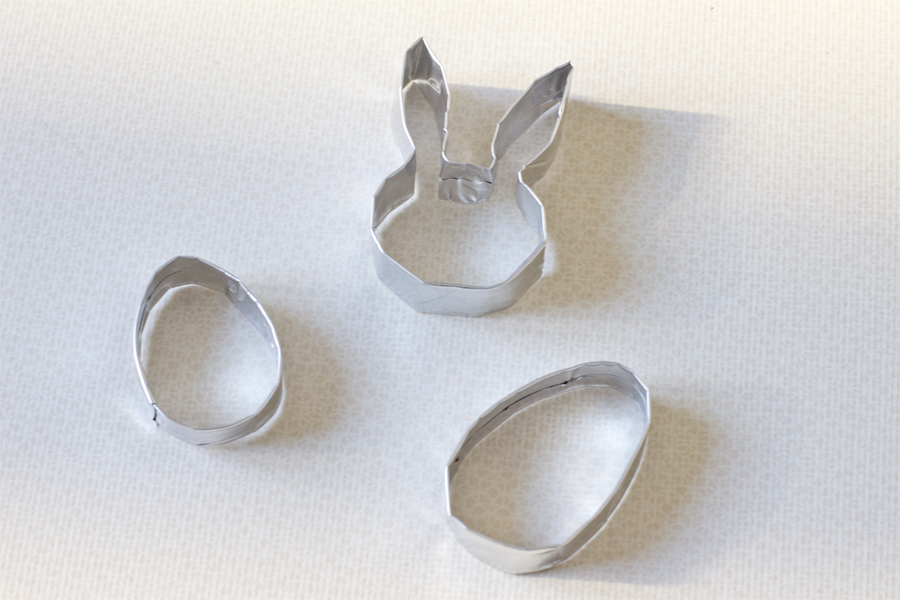 Voilá! So now you know how to make your own cookie cutters. You can form and alter the shape to your liking any time. Make sure you don't have to many corners in there.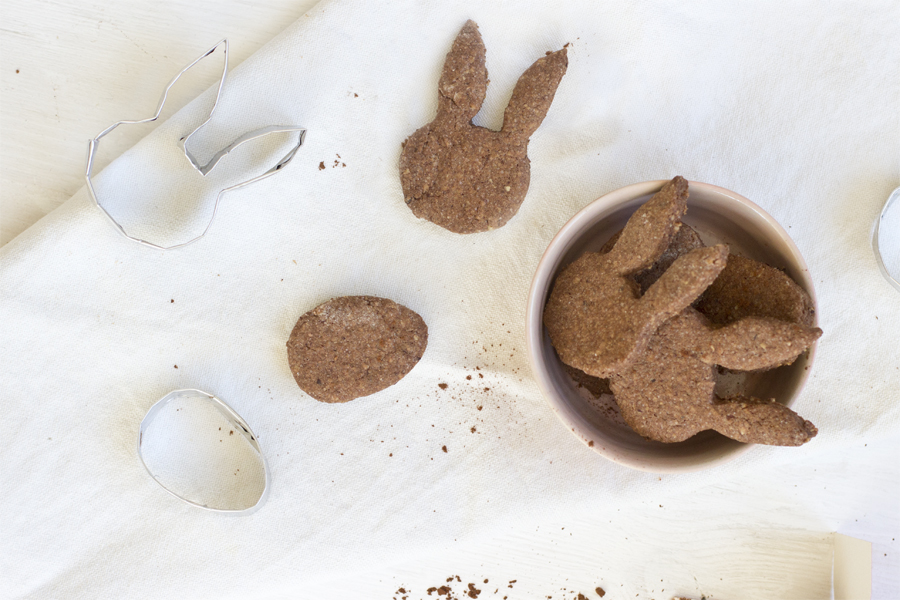 The recipe for these chocolate Easter cookies will follow tomorrow. They've been such a hit among my friends with extra points for making the cookie cutters myself.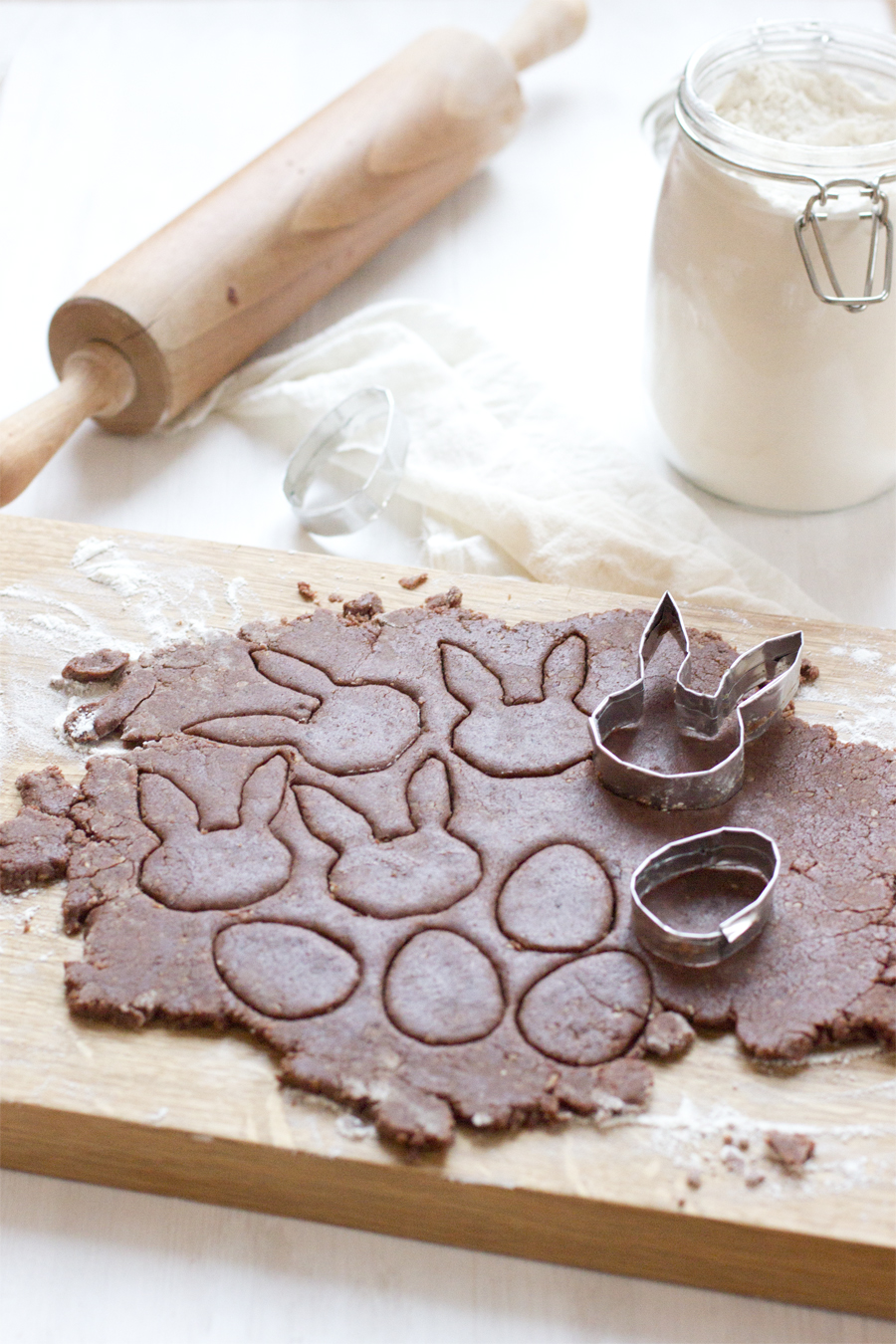 People won't believe you handmade the cookie cutters yourself! Just don't tell them how easy it is and you'll be the hero of every party. Cookies? Everybody can make them themselves. Homemade cookie cutters? Unheard of!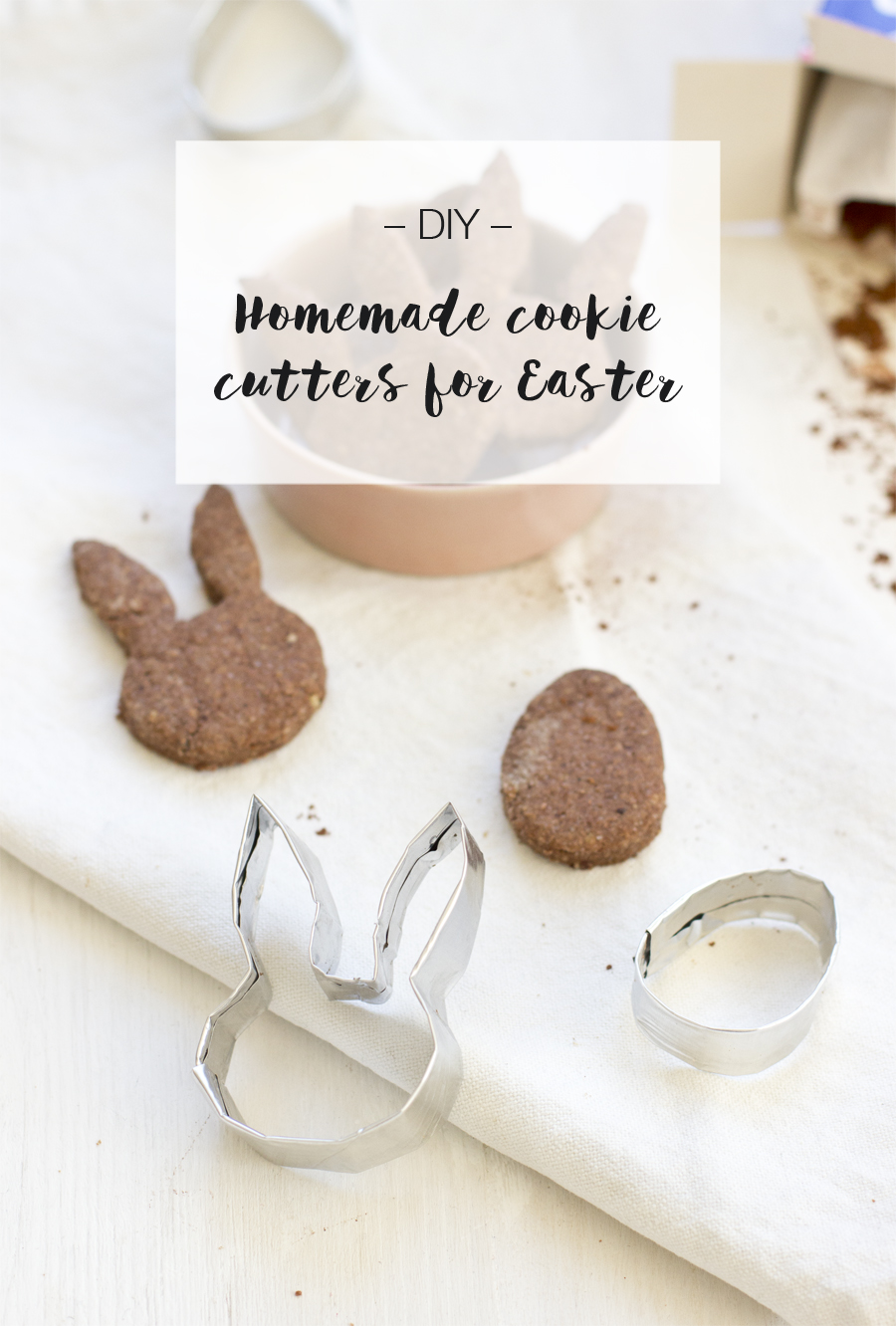 Now. Carry on!