Since I made these golden stars I always wanted to make place cards with them. First I though about making them napkin rings but that wasn't creative enough for me. It wasn't until a walk in the woods when I stumbled upon this pretty pine cones when I knew what I wanted to do: pine cone place cards with these golden stars.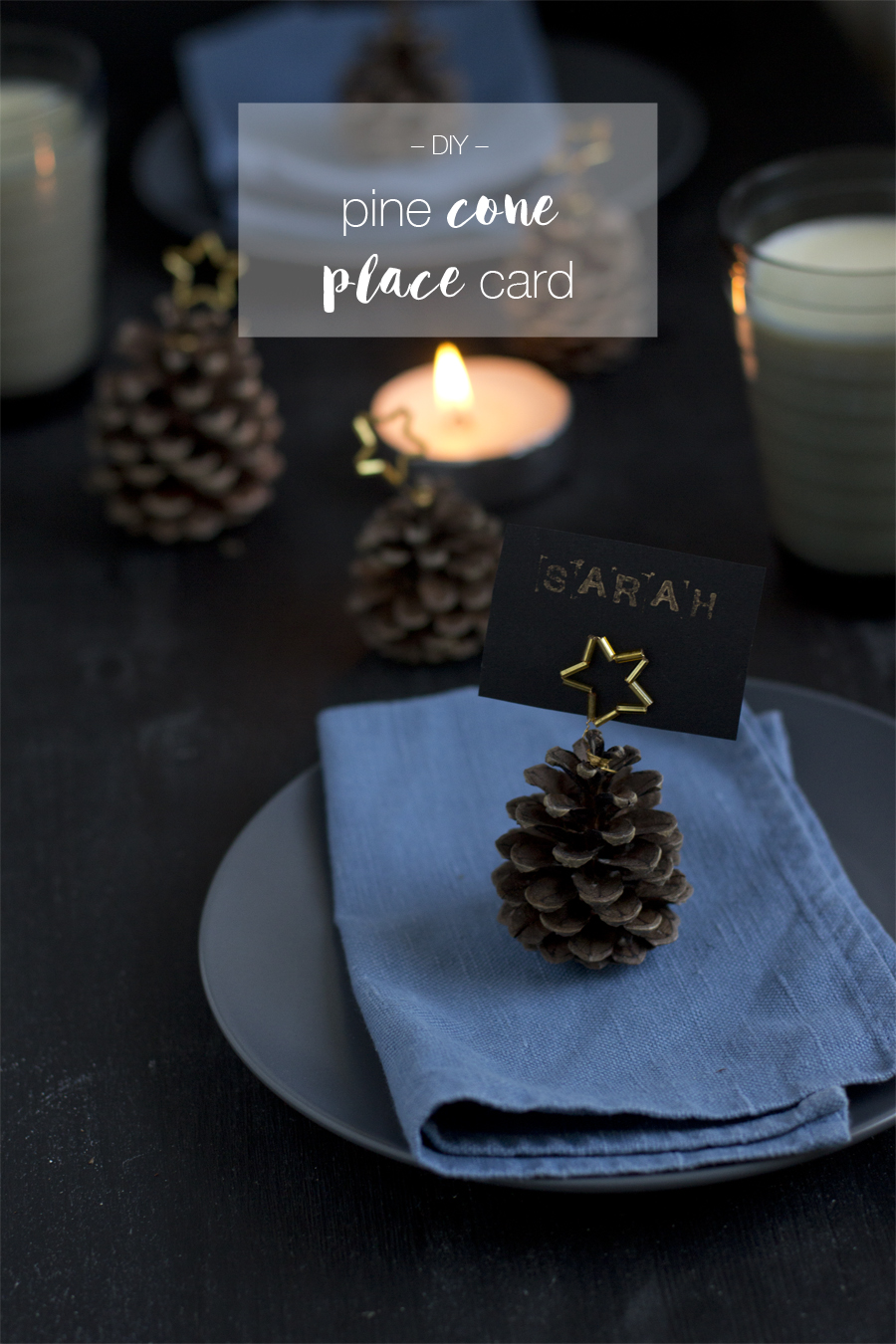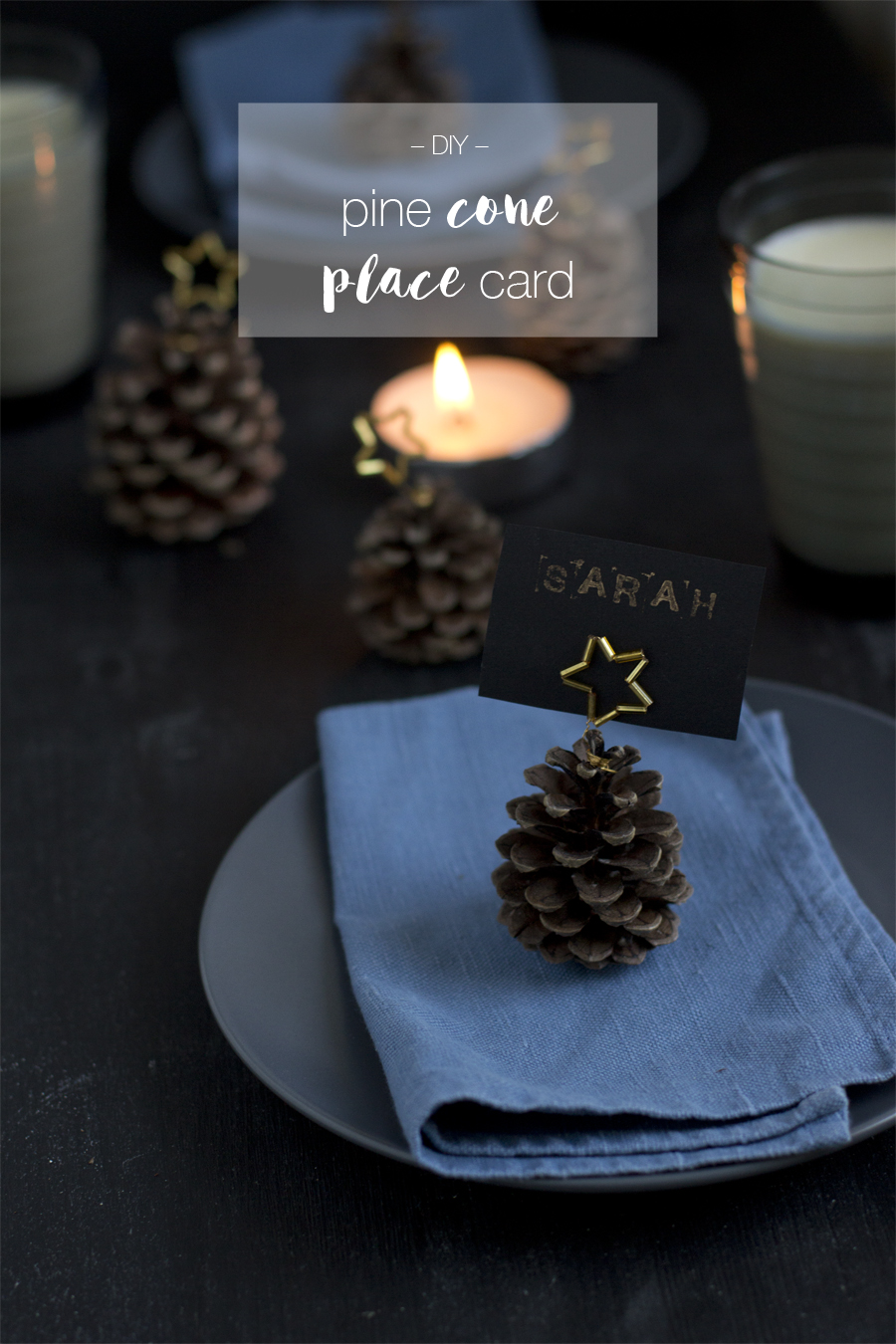 All you need is:
– pine cones
– long gold pearls
– gold wire
– scissors
– black paper
– alphabet stamps
– golden stamp cushion
You can find a detailed tutorial on how to make this golden pearl stars here.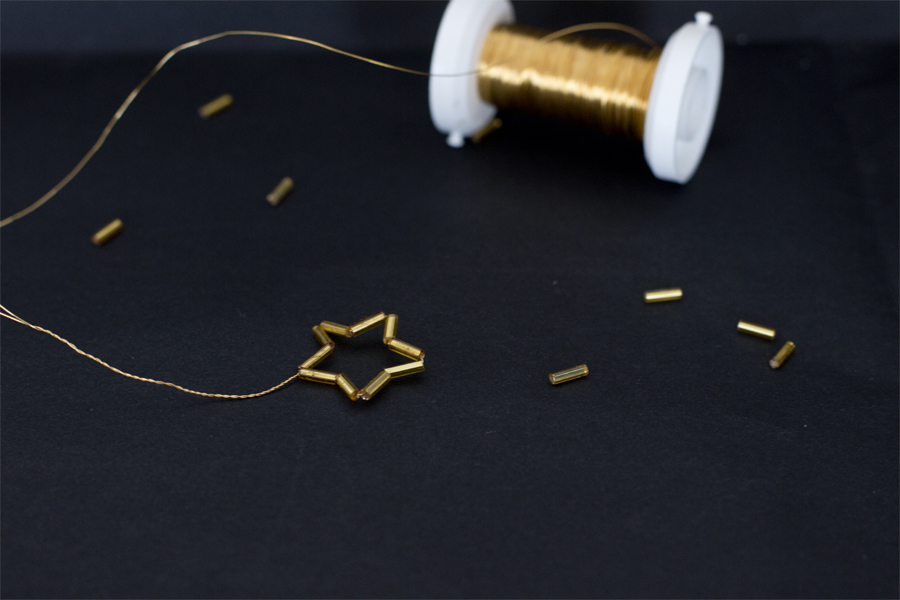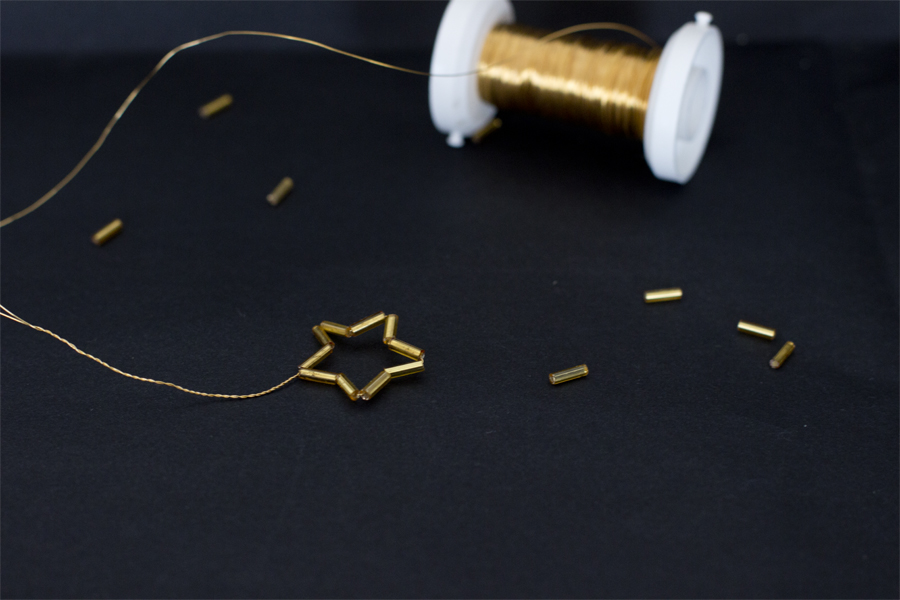 To adjust them to this tutorial just make the wrapping at the end longer (as in the picture above).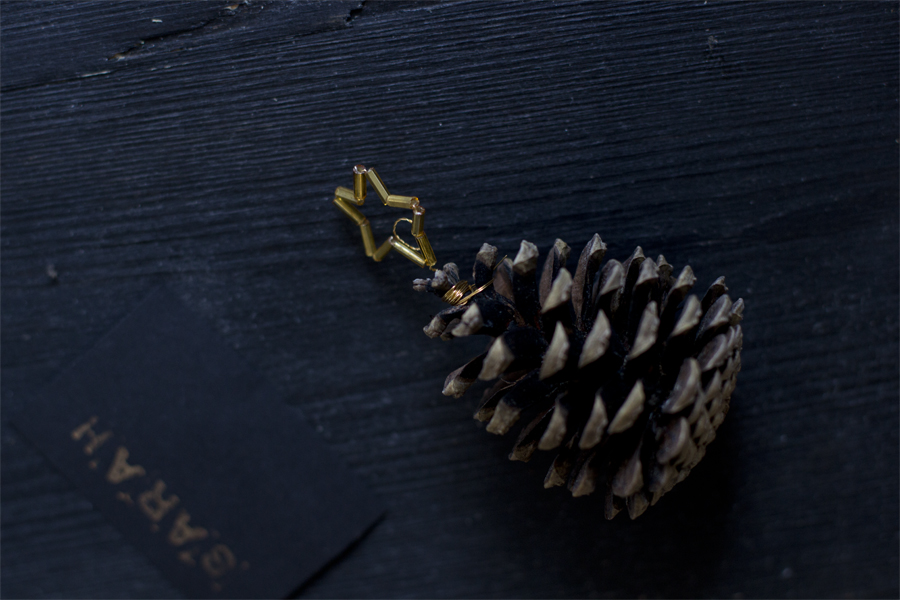 Now make a loop with the twirled wire on the back of the star and wrap the rest of the golden wire around the tip of the pine cone. Voilá! That's already it.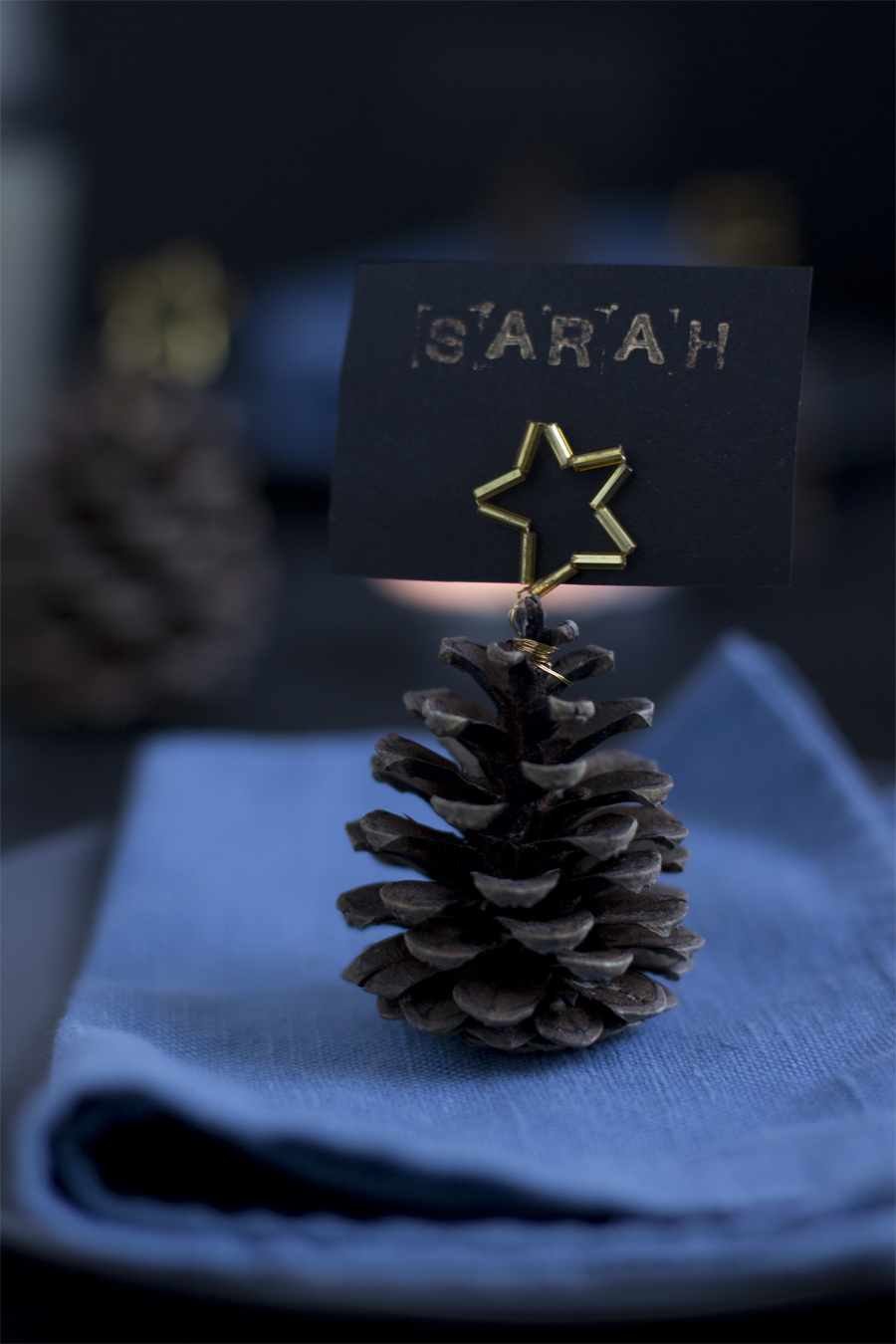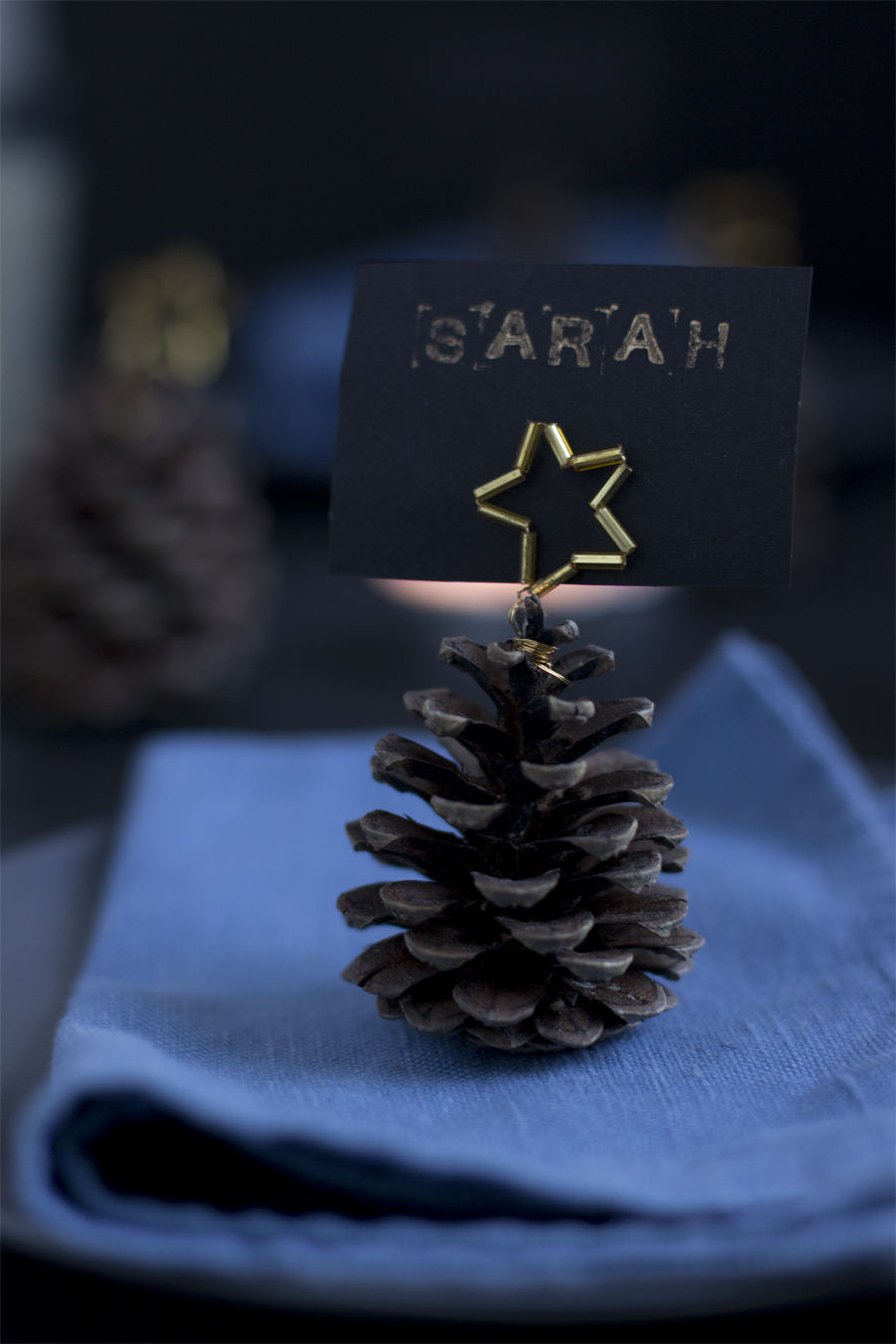 I made some more pine cone christmas trees with the golden star on top just as a table decoration. They look just so simple and pretty – exactly my taste.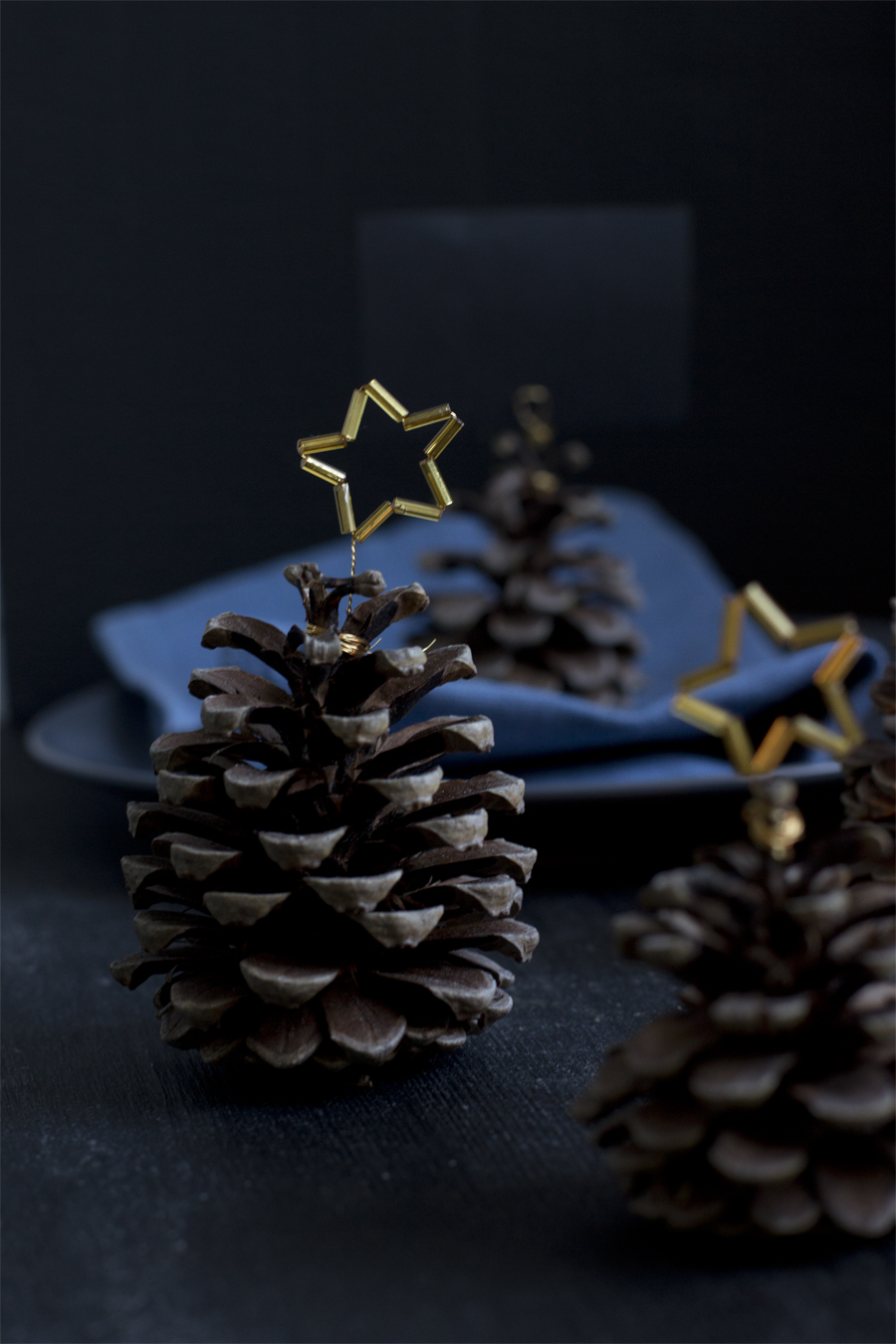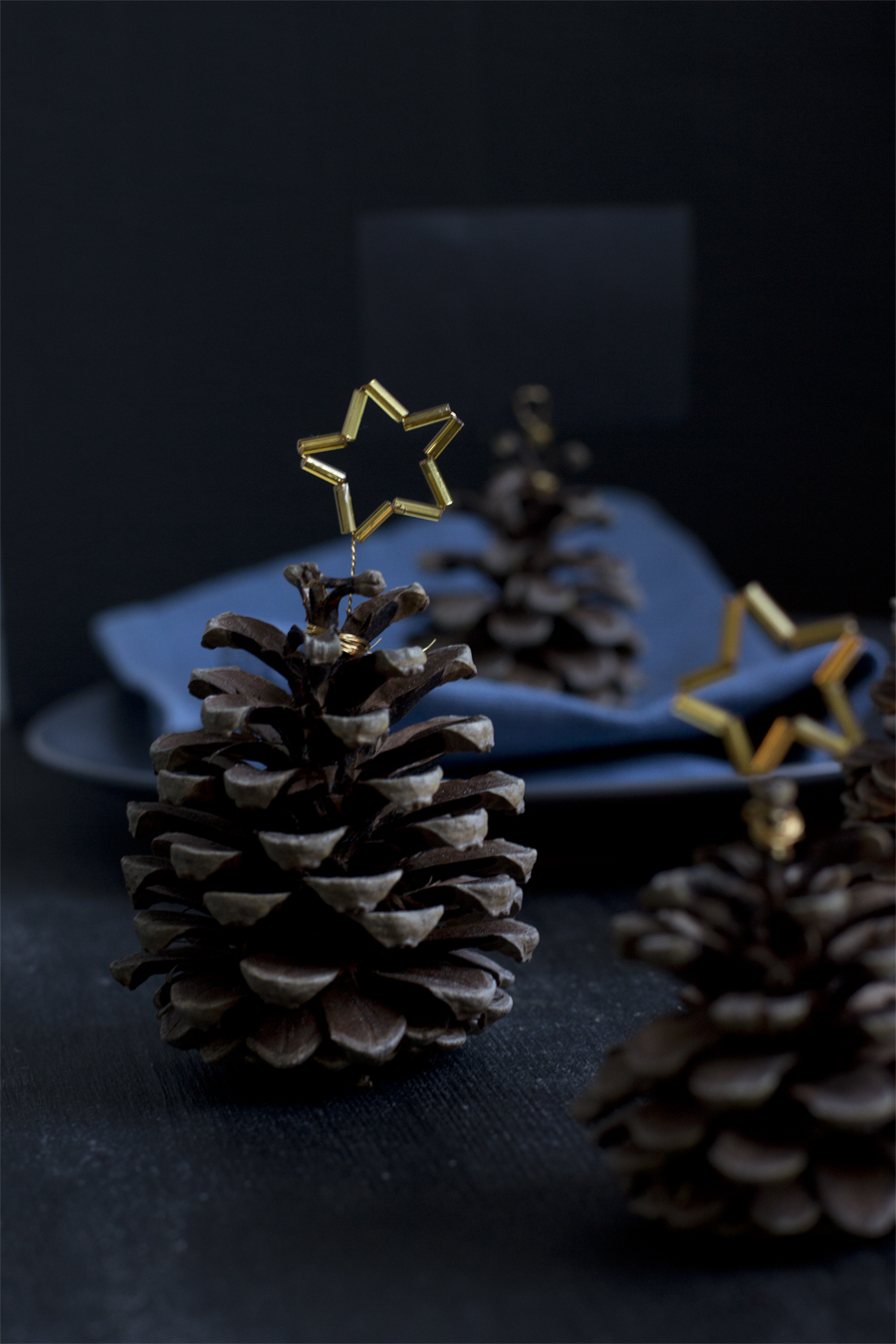 My table setting is a little moody but with the golden details it looks just festive enough.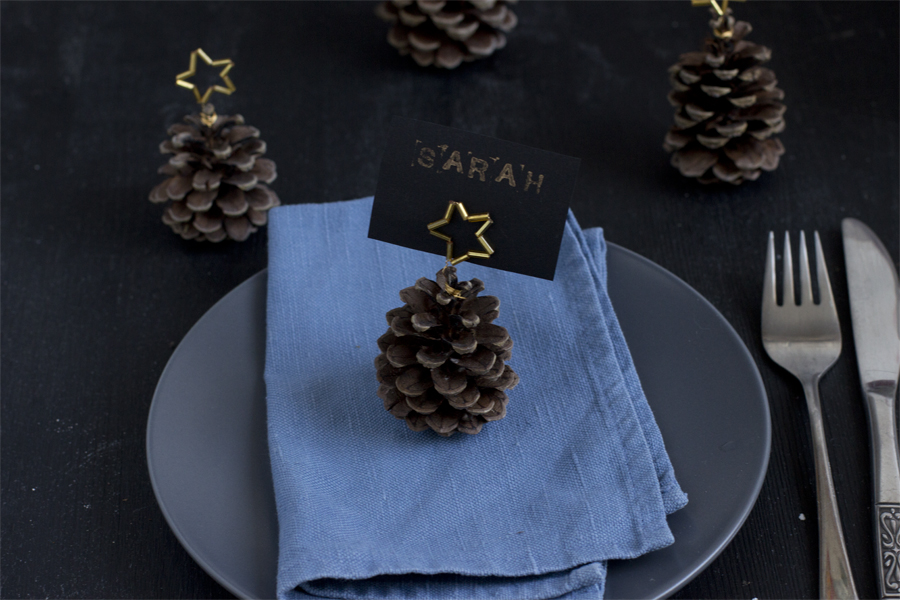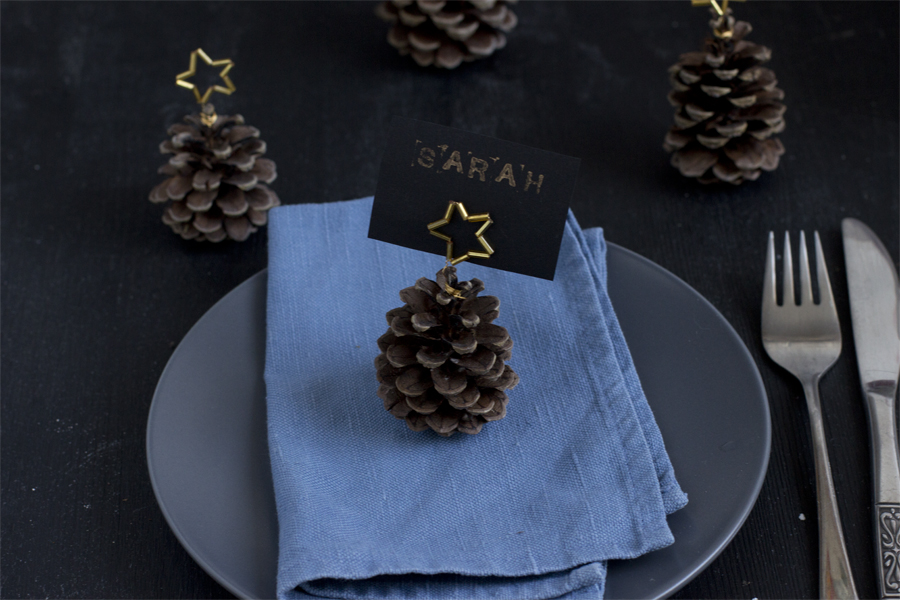 Do you already have plans what your Christmas table should look like? Do you like it more colorful?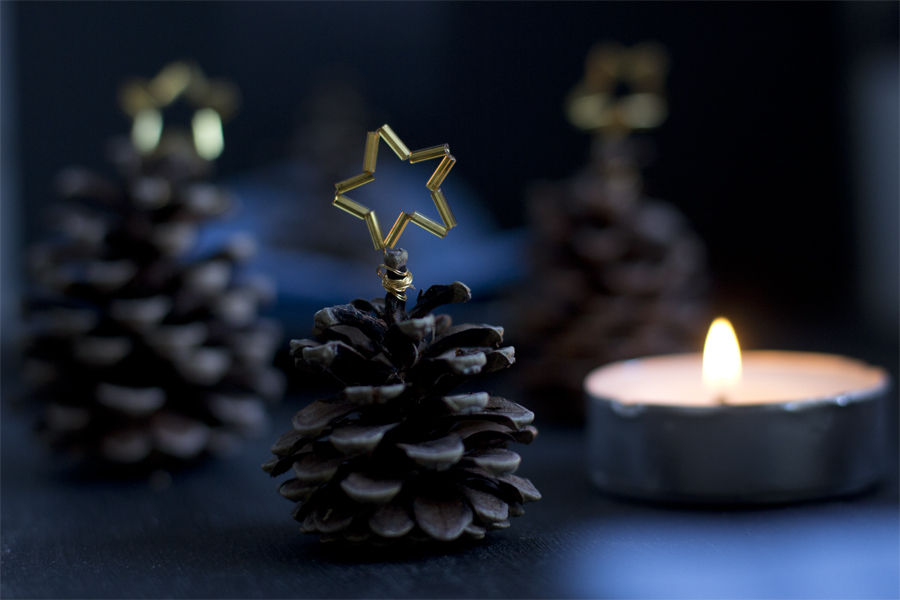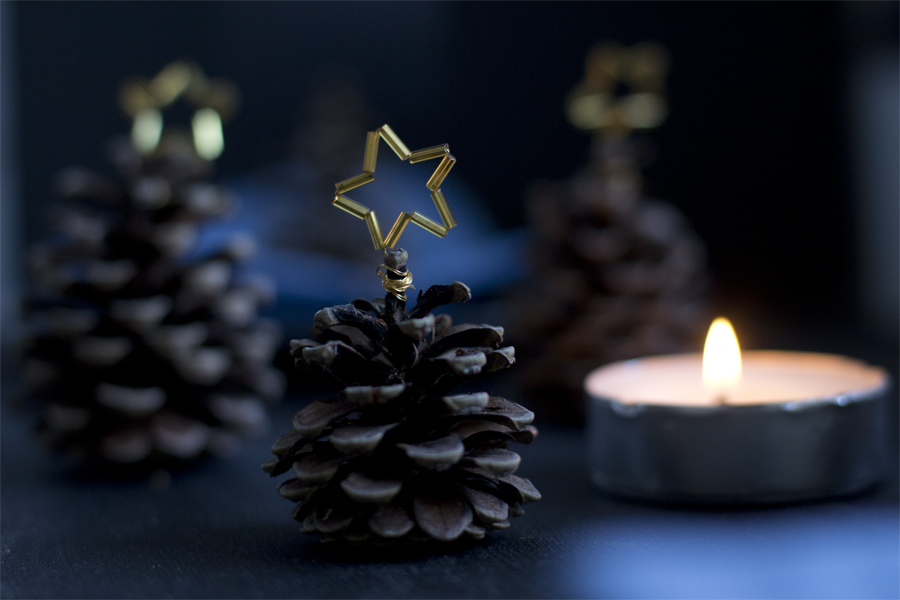 Now. Carry on!