On the weekend I got invited to a BBQ. Yeah for friends who have a balcony! And a grill. And the curtesy to invite me. Because I was so pleased that I could spend this lovely warm evening outdoors with a chance of meat and salad and potatoes that I grabbed as much as I could out of my handmade preserved food selection to take with me as a gift. So this and this and this came with me. If you have a balcony in Vienna and would invite me too that's what you would get. Hint, hint.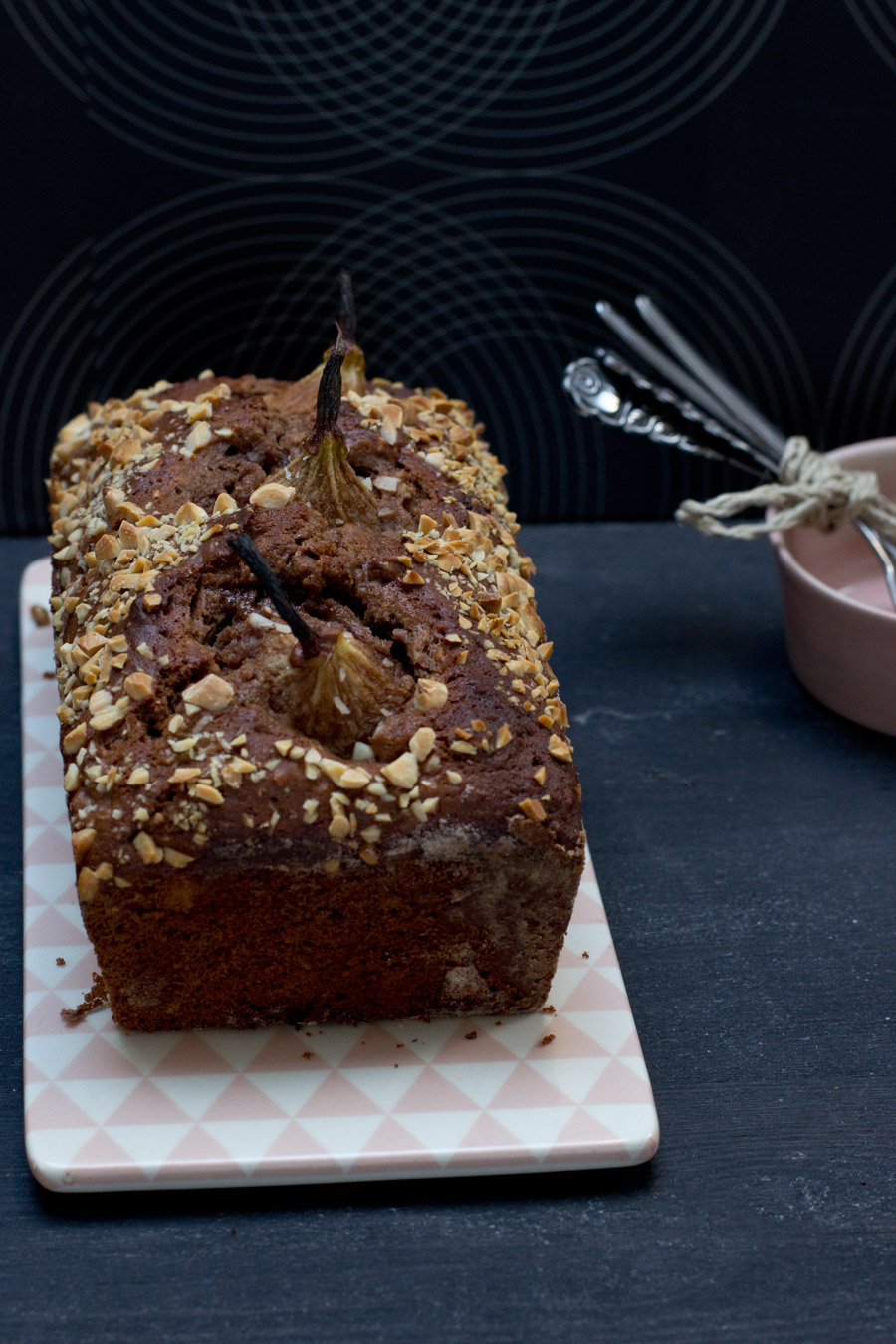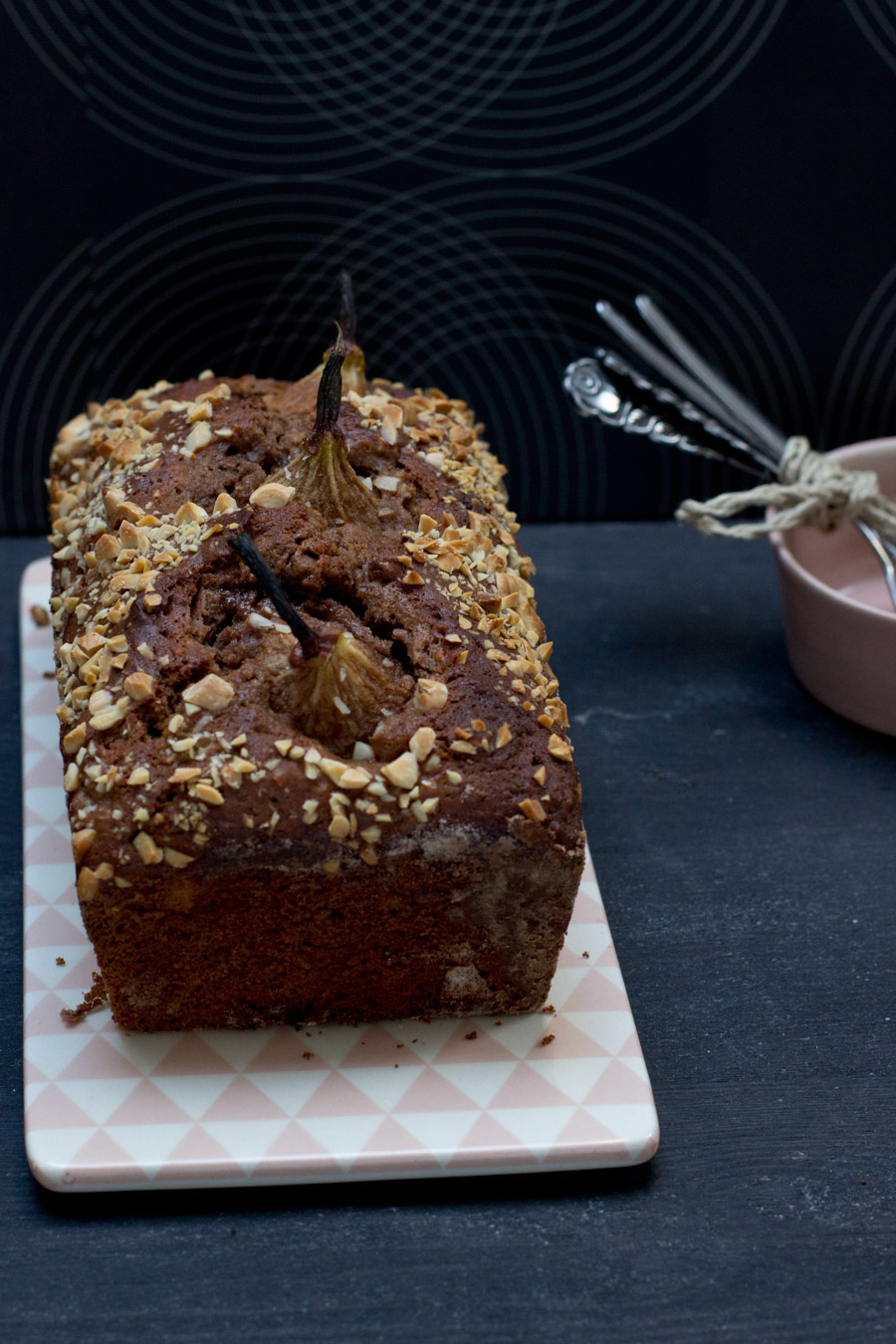 But that's not all. Of course I couldn't come without some chocolate. That wouldn't just be me. So I made this quick chocolate, pear and almond cake – with ingredients I already had at home.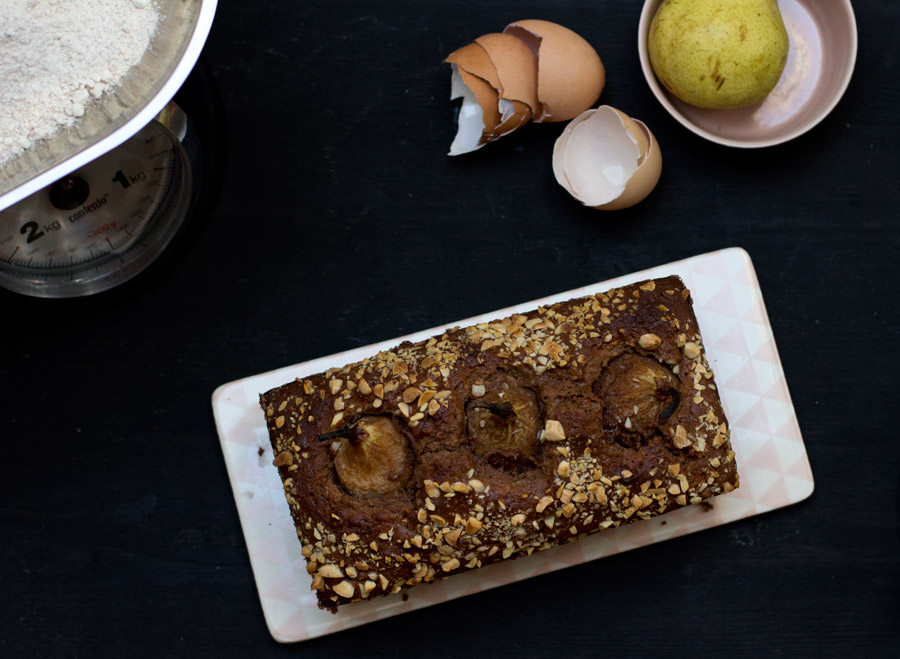 All you need is:
– 3 whole pears
– 3 eggs
– 200 g sugar
– 100 g vegetable oil
– 200 g  flour
– 3 Tbsp cacao powder
– a pinch of cinnamon
– 1 Tbsp baking powder
– 100 g chopped almonds
Preheat the oven to 200 ° C. Peal the pears and cut off the tips at about 3 cm. Chop the rest of the pear into small pieces. Beat the eggs with the sugar until it turns light yellow and trippled its size.
Combine the flour, baking powder, cinnamon and cacao powder.
Put 2 Tbsp of the chopped almonds aside.
Gradually add the oil and the dry ingredients into the eggs. Slowly fold the chopped pears and almonds under the dough.
Grease a baking tray with oil and a spoon of flour. Fill in the dough and top it off with the tips of the pears. Sprinkle with the almonds you put aside and put it in the oven. Bake for 40 mins.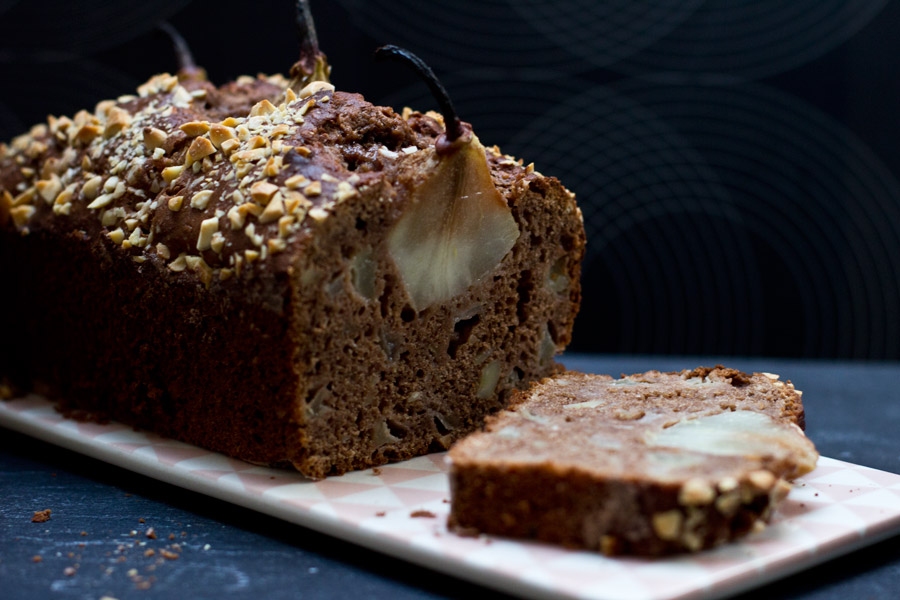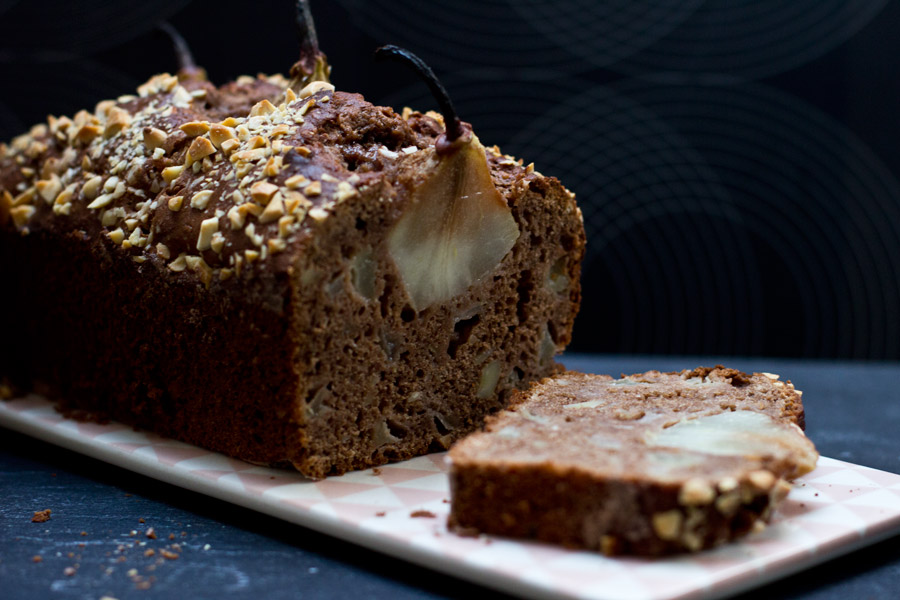 It was a big success at the BBQ. What's surprising since we filled our tummies with so much meat, mushrooms, corn, salad and grilled cheese that you should think there's no space left. There's always room for dessert, right?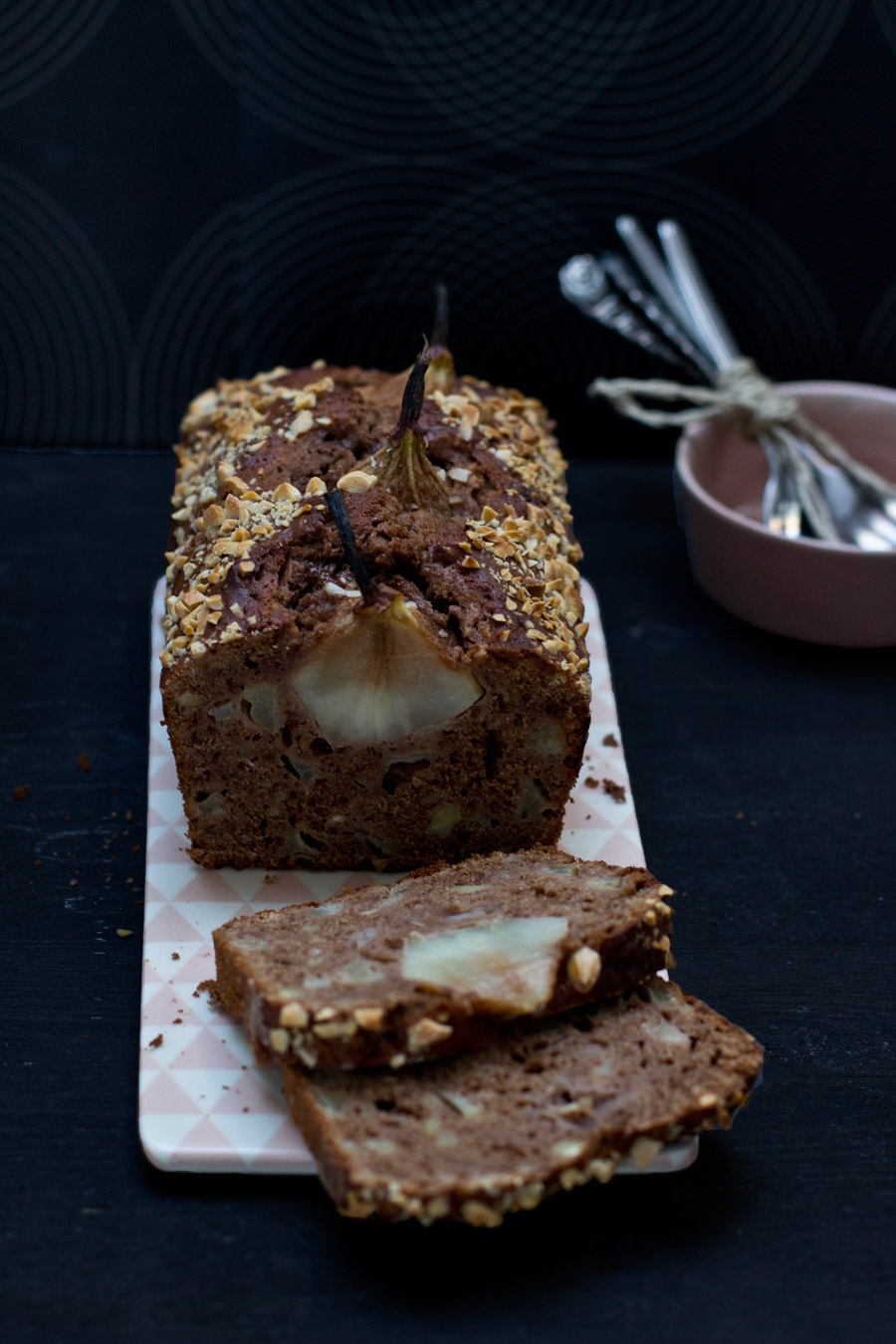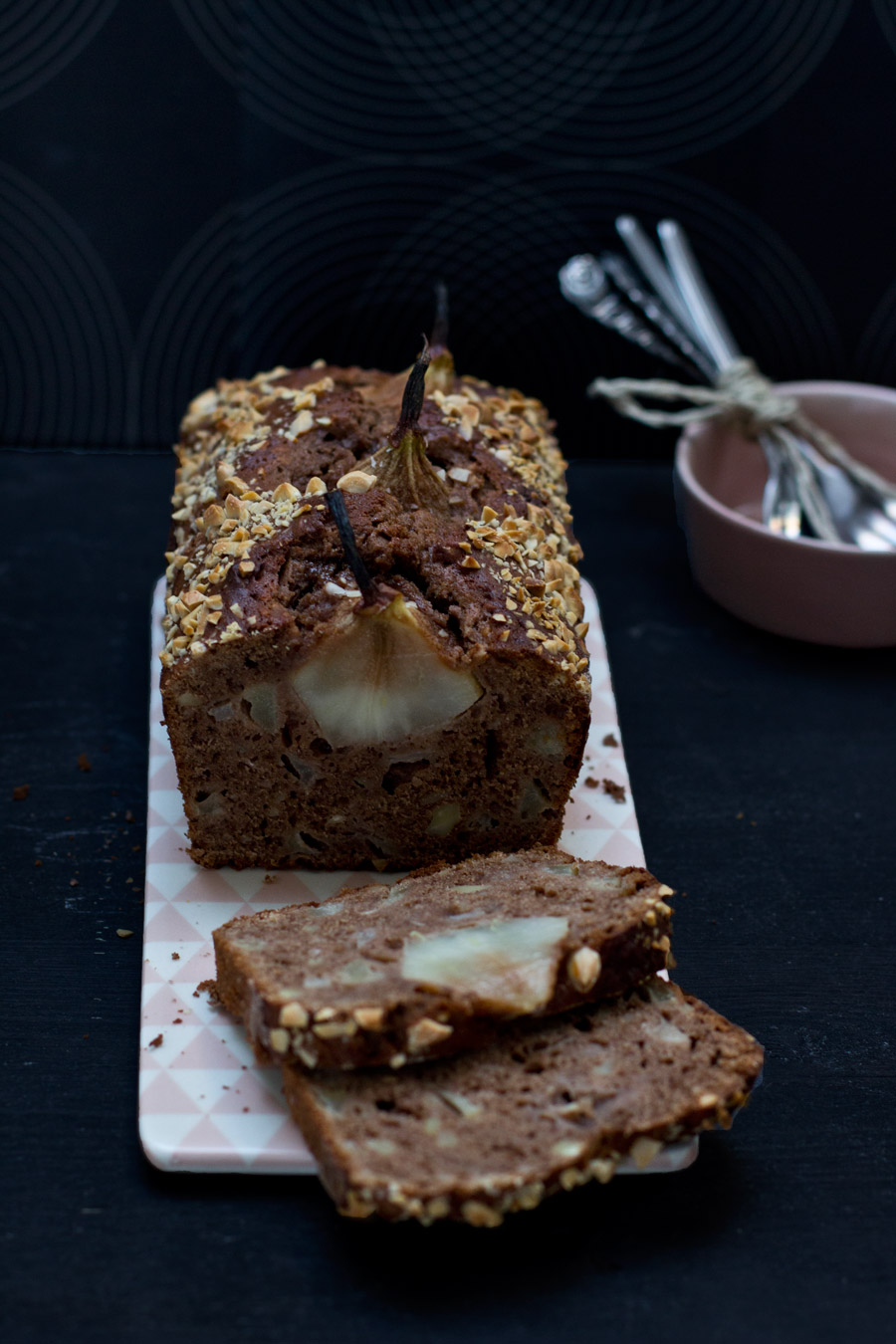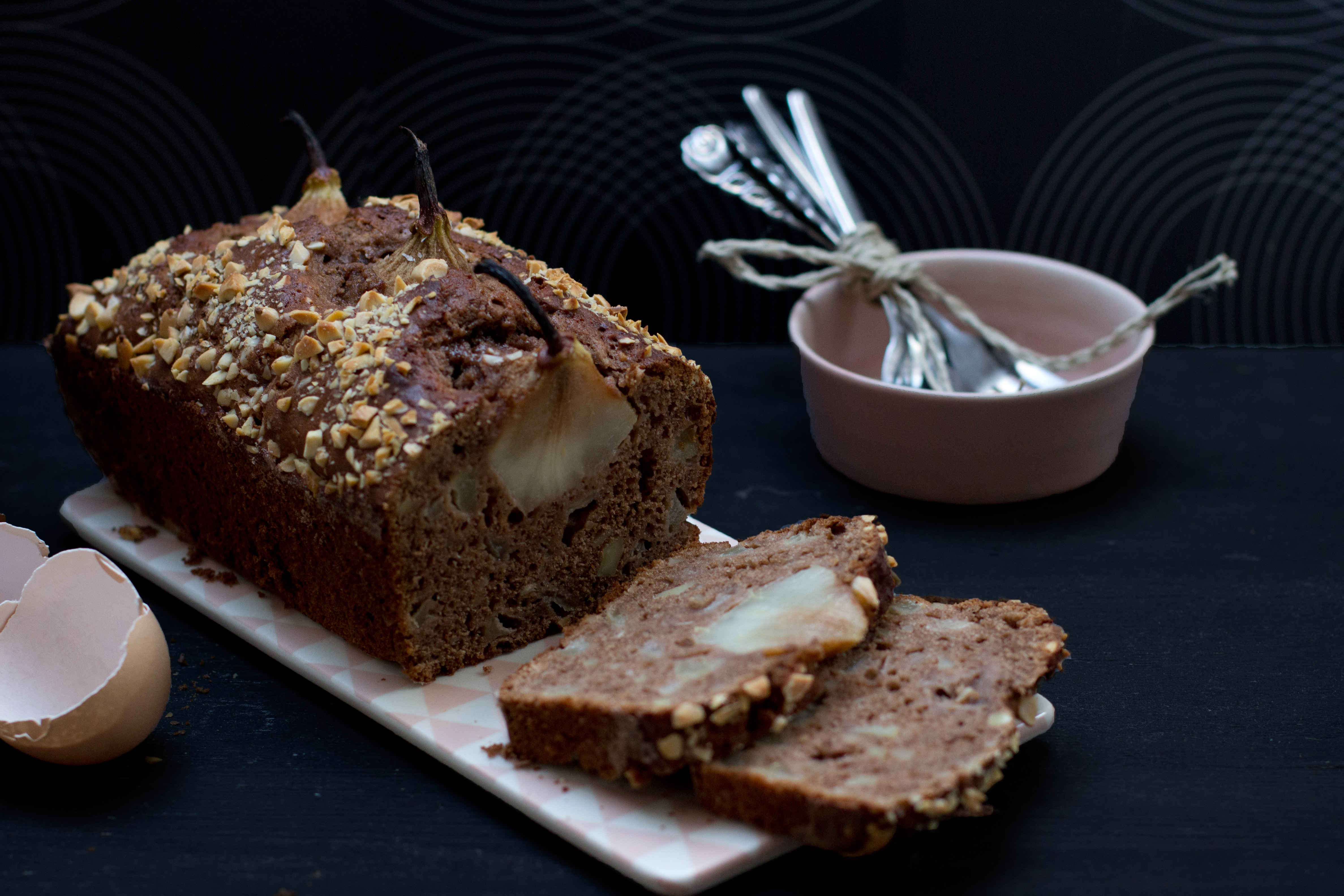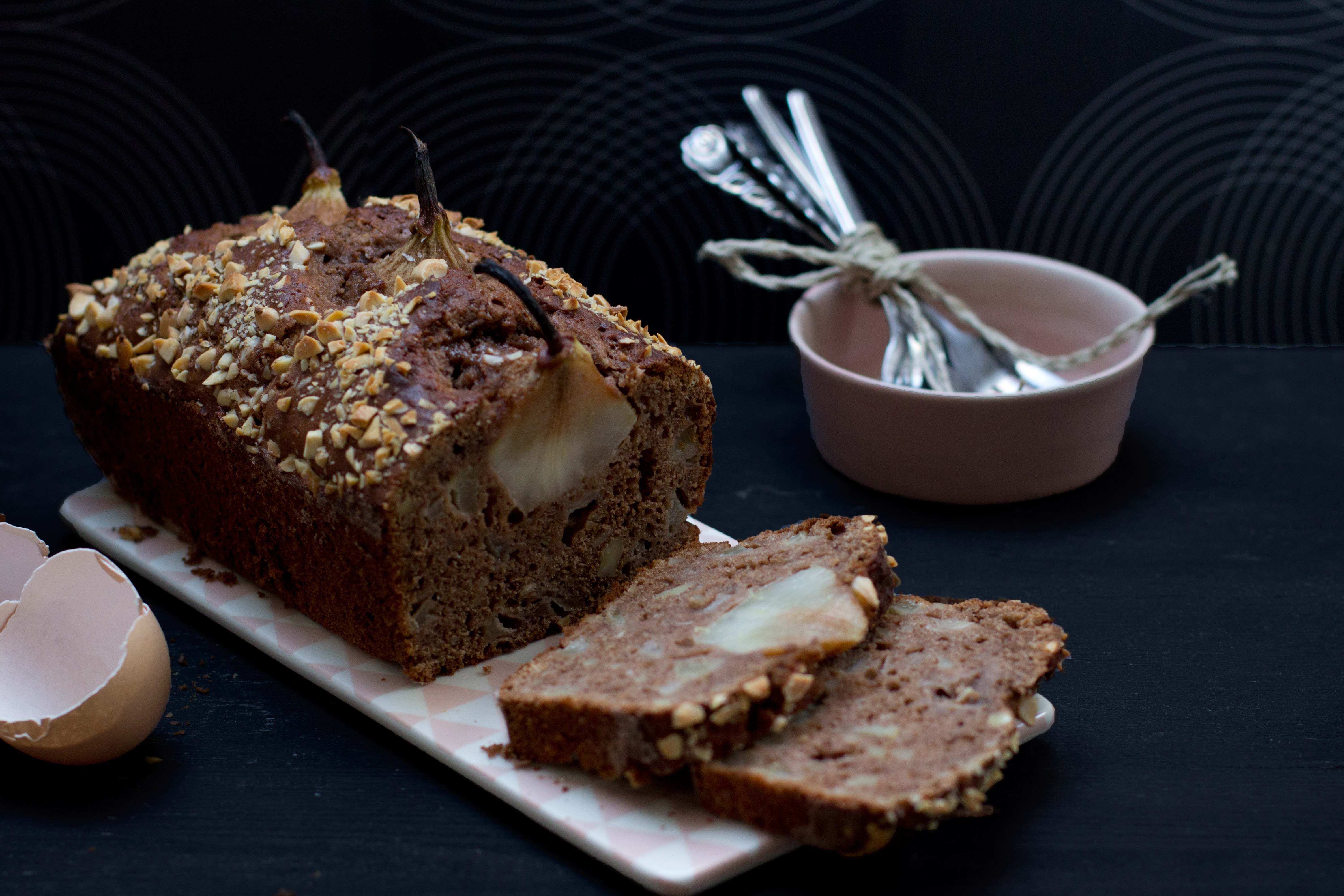 Now. Carry on!