I had this idea in mind for quite some while now: cute little bunnies out of brioche dough. And now that I made them they don't look as cute as I thought they would (yeast dough isn't so easy to work with) but they taste even better than I could have ever imagined.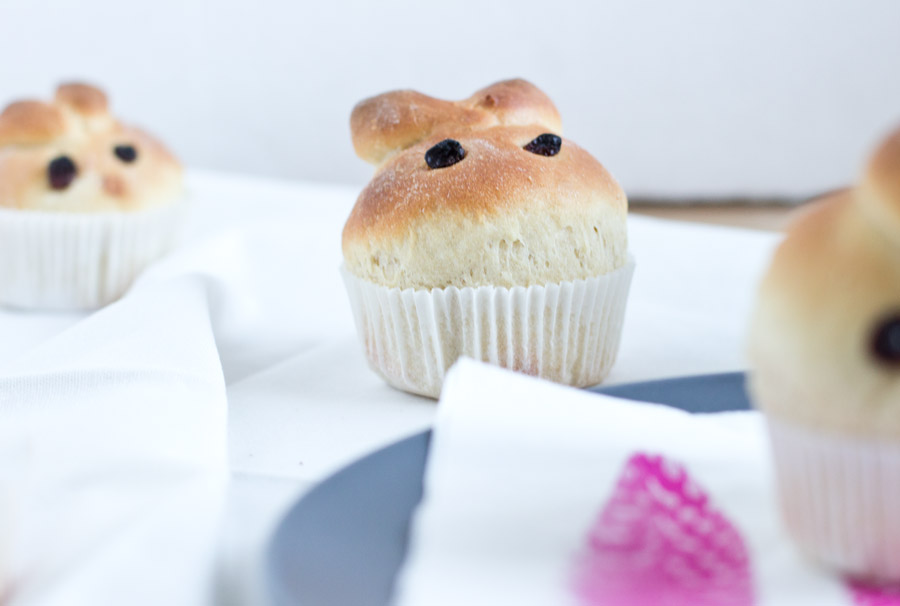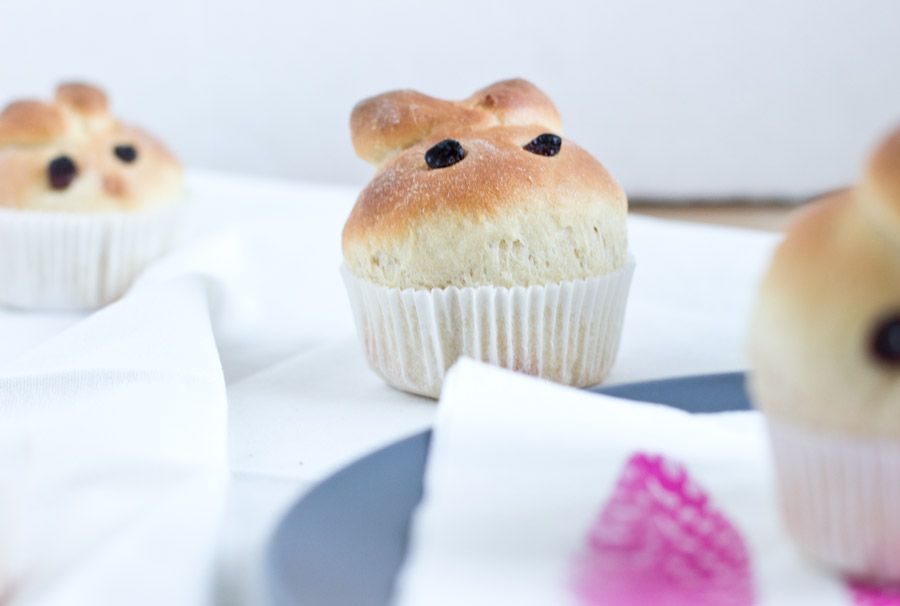 Every Easter we make a brunch on Easter Monday. A long tradition if you want and what would be better than these brioche bunnies?! For the eye and the belly…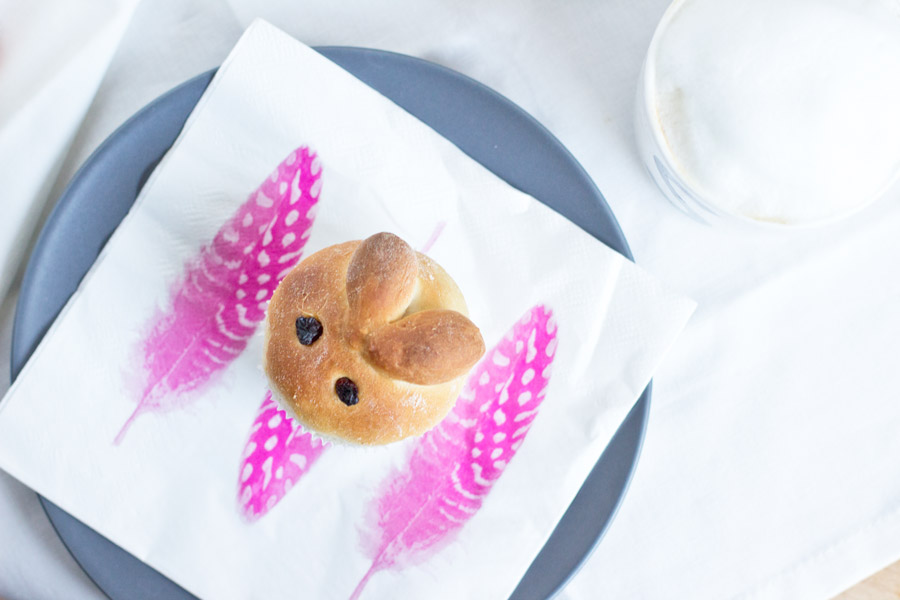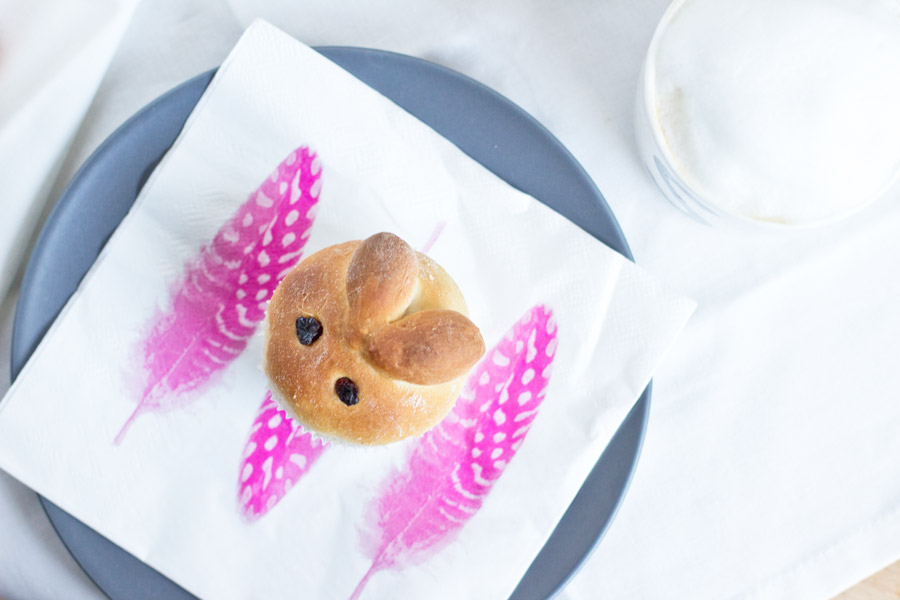 All you need:
Starter dough
– 270 g (2 cups) flour
– 40 g (1/4 cup) sugar
– 30 g (2 pkg.) fresh yeast
– 220 ml (1 cup) warm water
Dough
– 270 g (2 cups) flour
– 80 g (1/3 cup) butter (melted)
– 50 g (1/4 cup) sugar
– 1 egg
– 10 g (2 tsp) of salt
– some nutella for the filling
– raisins for the eyes
Put all ingredients of the starter dough together in a bowl and mix them well. Let it rest for 30 mins in a warm place.
Add the rest of the ingredients of the dough and mix well again. Let it rest for 2 mins until it's volume as at least doubled.
Meanwhile prepare a muffin tray with paper forms.
Knead the dough and rip a piece of the whole dough. Flatten (it should now have the size of about your hand palm and be about 1/2 cm thick). Put half of a teaspoon of nutella in the middle and form a ball. Put it in the muffin form and repeat with the rest of the dough. Make sure to set a little aside for the ears of the bunnies.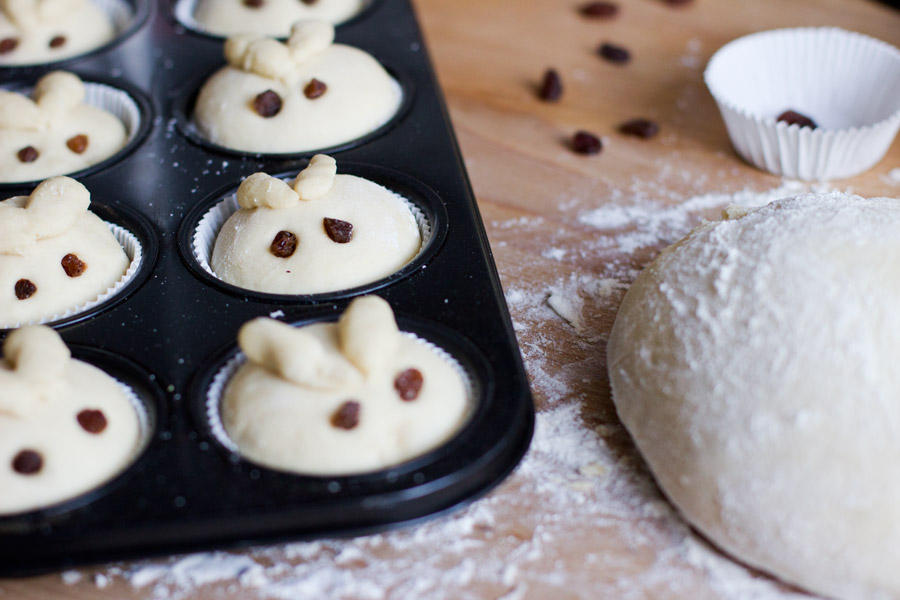 Form little ears and stick them on the brioche balls. To make them stick you can coat the top with a little bit of water. Press two raisins in the dough to make the eyes. Let them rest for another 30 mins.
Preheat the oven to 200 ° C and bake the brioche bunnies for 15 mins or until golden brown.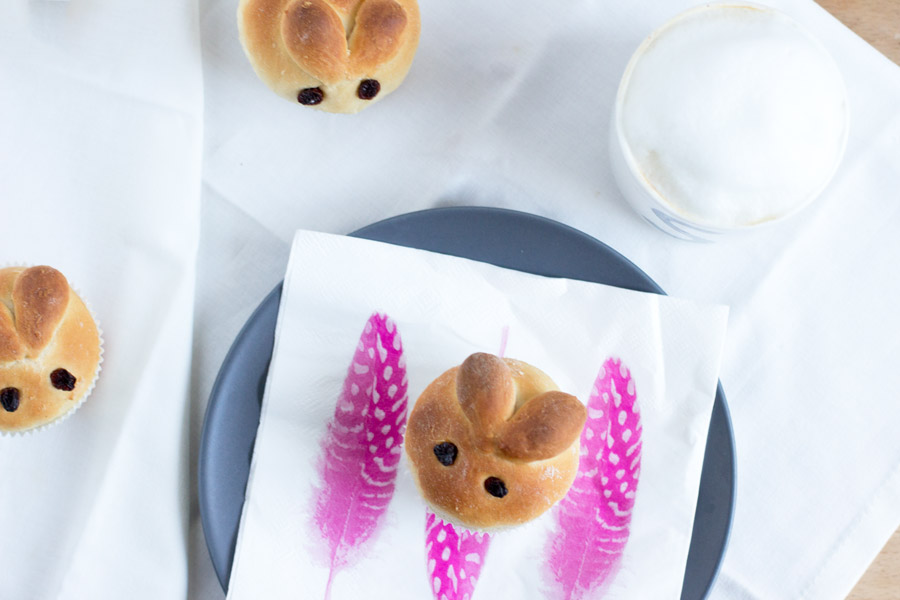 Remember the brioche pigs I made for New Year one time? Brioche is a really fun dough to work and my favorite breakfast.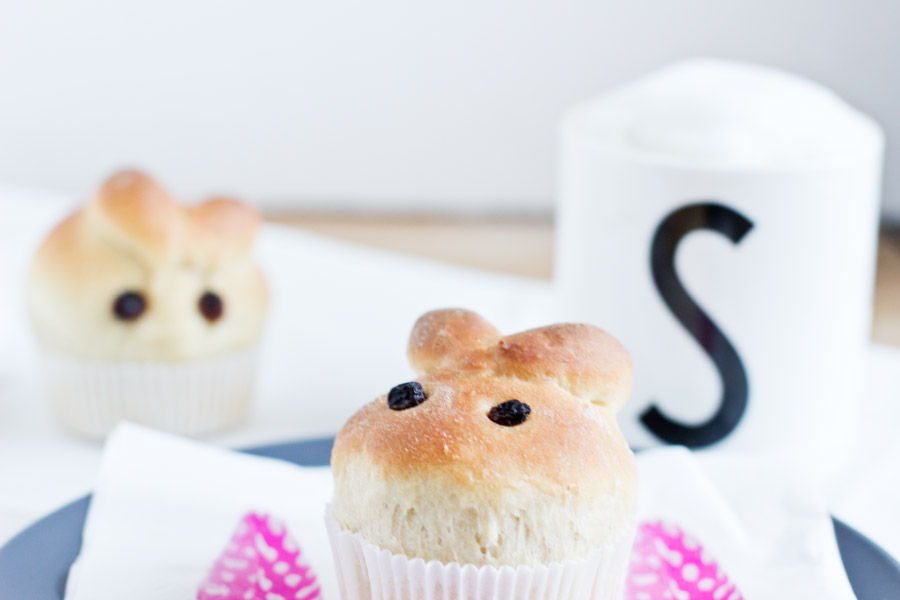 What are your plans for Easter? Any brunch-traditions out there?
Now. Carry on!