Although the weather suggests it's spring, the plants can't be fooled. It's warm and sunny but the full bloom of trees and bushes is still something that we need to wait for. Perfect for some easy and minimal table decoration that goes with the outdoors if you ask me.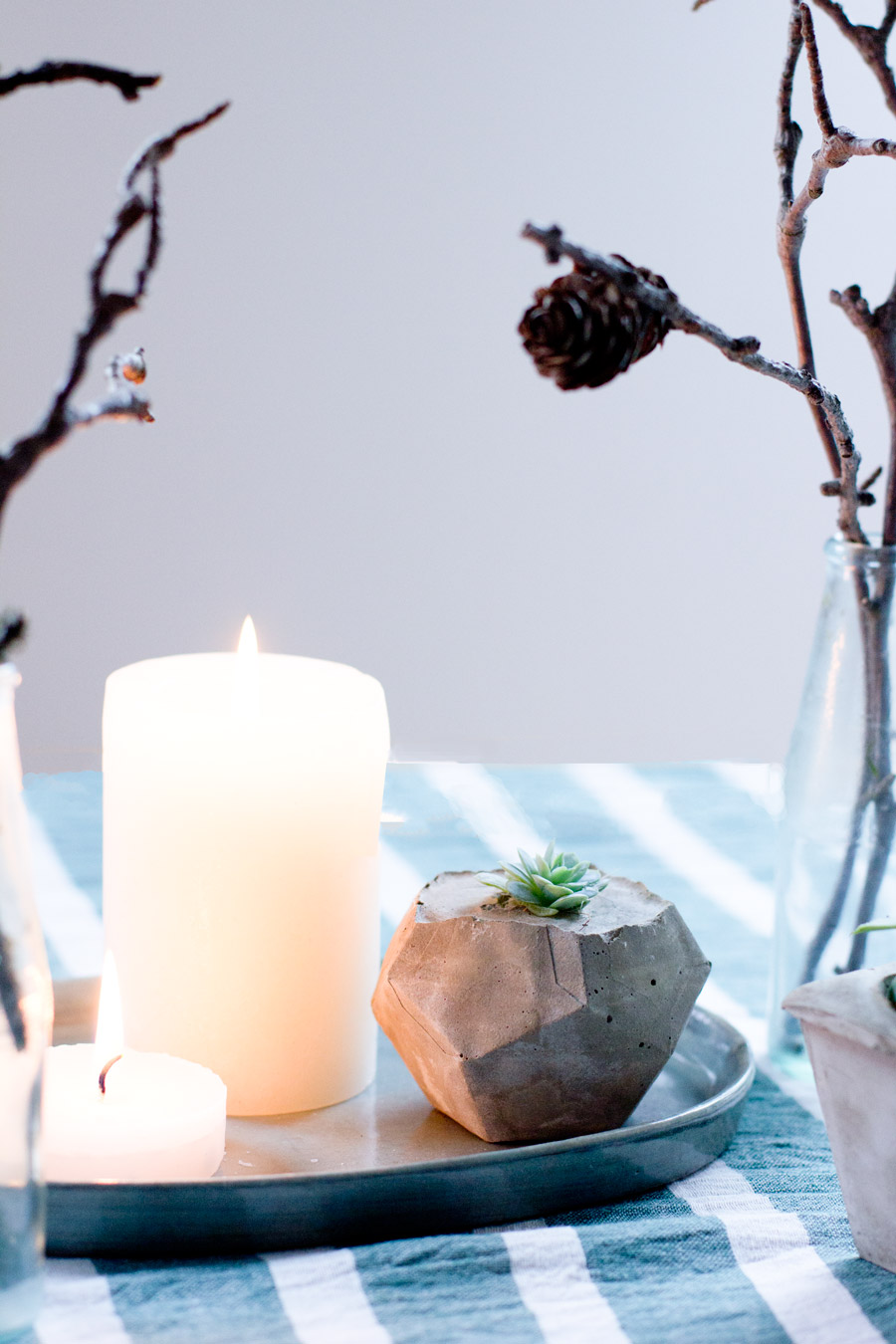 I used my new little handmade concrete planters to decorate my table. Some branches I found in the woods and candles on a plate. That's all you need.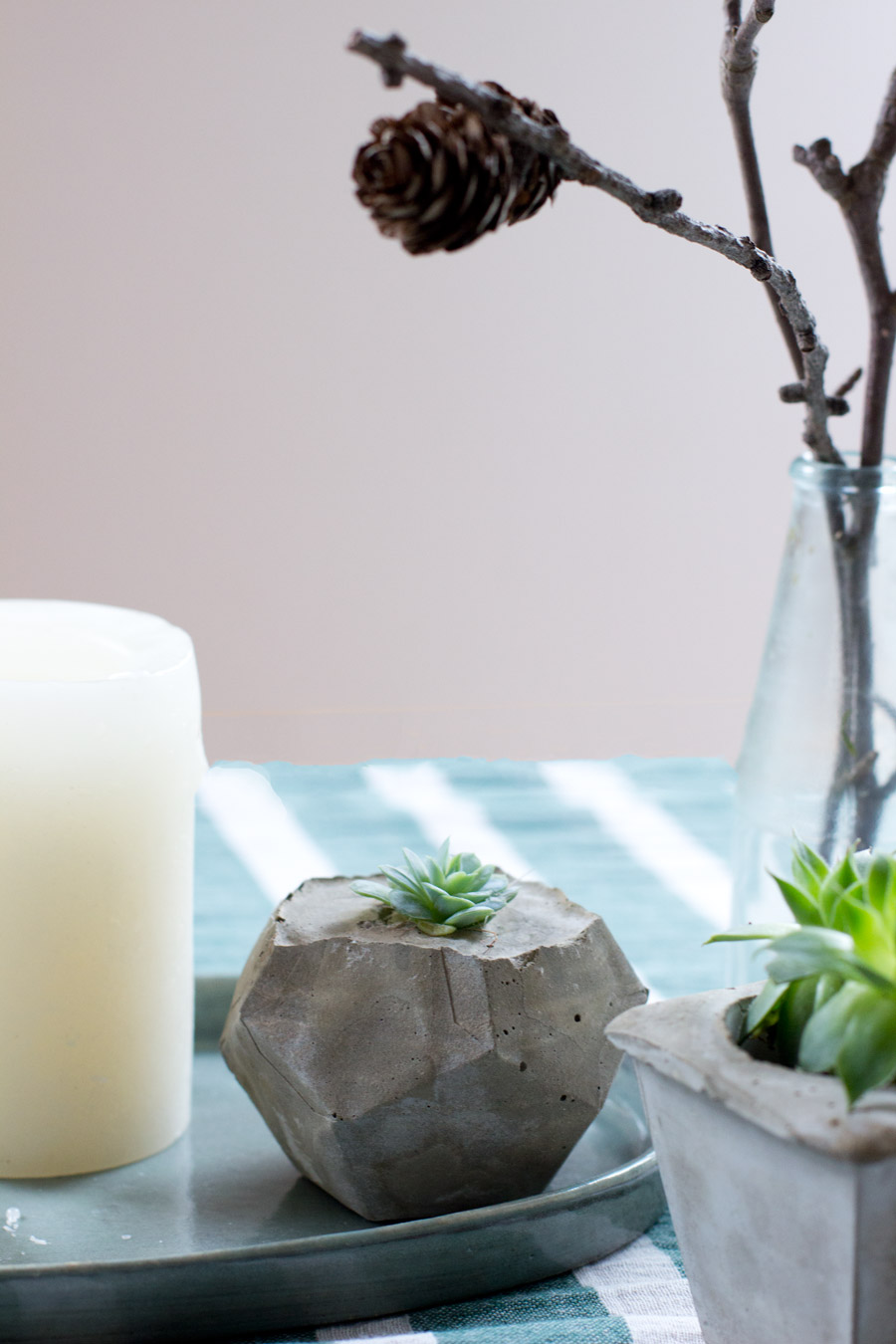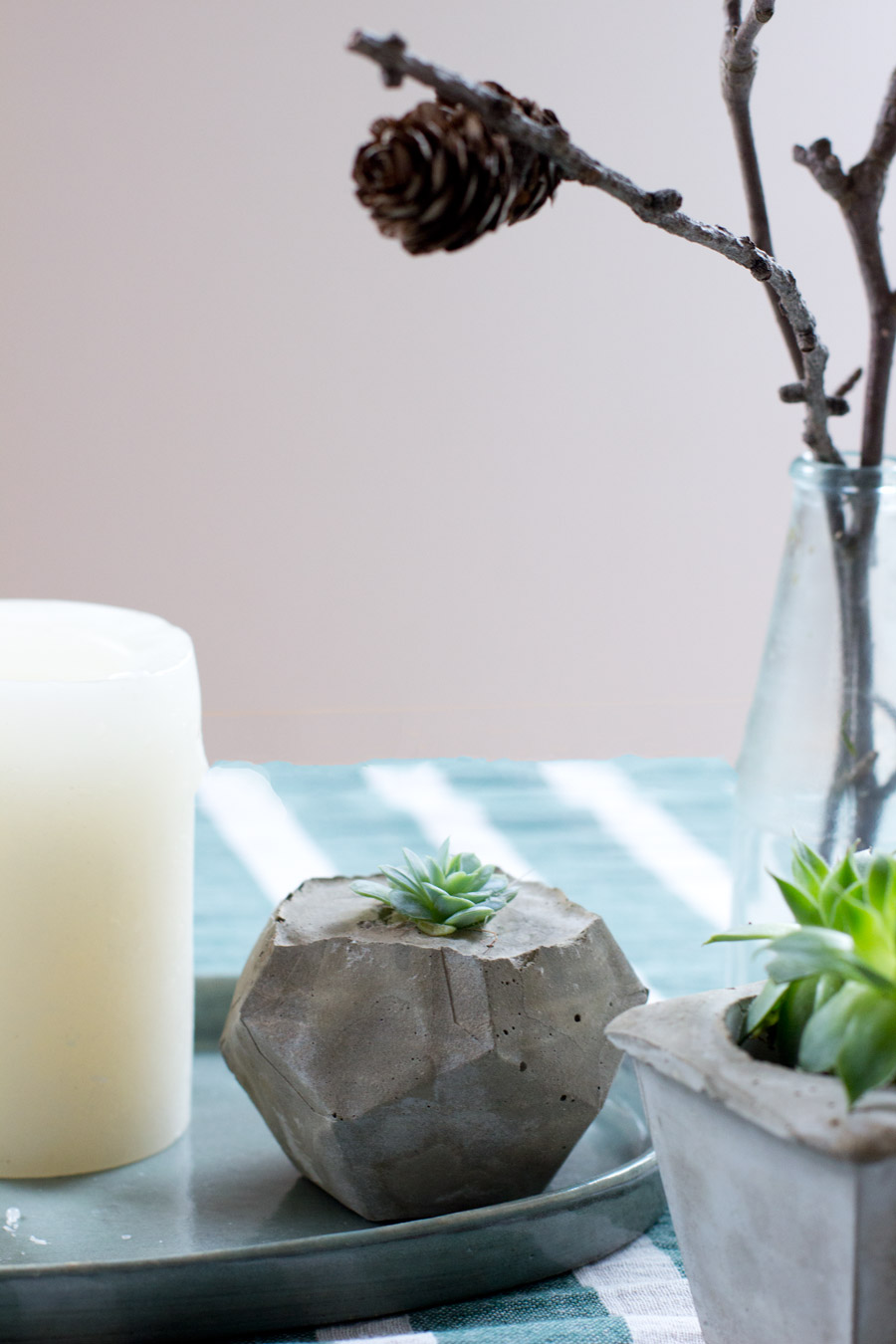 I love how the color of the succulents go with my table cloth. Well almost. I'm a sucker for candles in the cold days. Sometimes when I work from home (which I do a lot lately). I light one just for myself. There's something calming about the fire of a candle and the smell (when I blow it out) just reminds me of Christmas and holidays and birthdays and good times in general.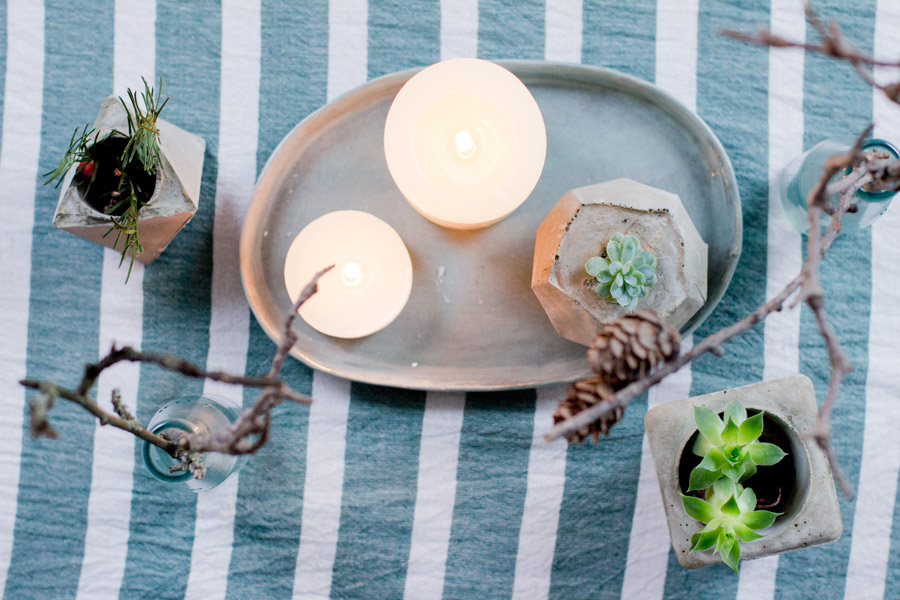 I'm also just so in love with these little DIY concrete planters. Are you planning to make some yourself? You totally should! The tutorial is so easy and cheap! Promise. Promise you consider it. I won't leave you alone if you don't. Yes? Perfect.
Now. Carry on!