I once had this room mate who kept a list of all the dishes she can prepare. Rice with curry chicken. Pasta with sauce. Omelette. Something like that. Nothing fancy. And also the list wasn't exhaustive. She was a great cook when she took the time. Just sometimes she stood there and didn't know what to cook. Like I sometimes stand in front of my full wardrobe and don't know what to wear. So she made this list of dishes she likes to cook and eat.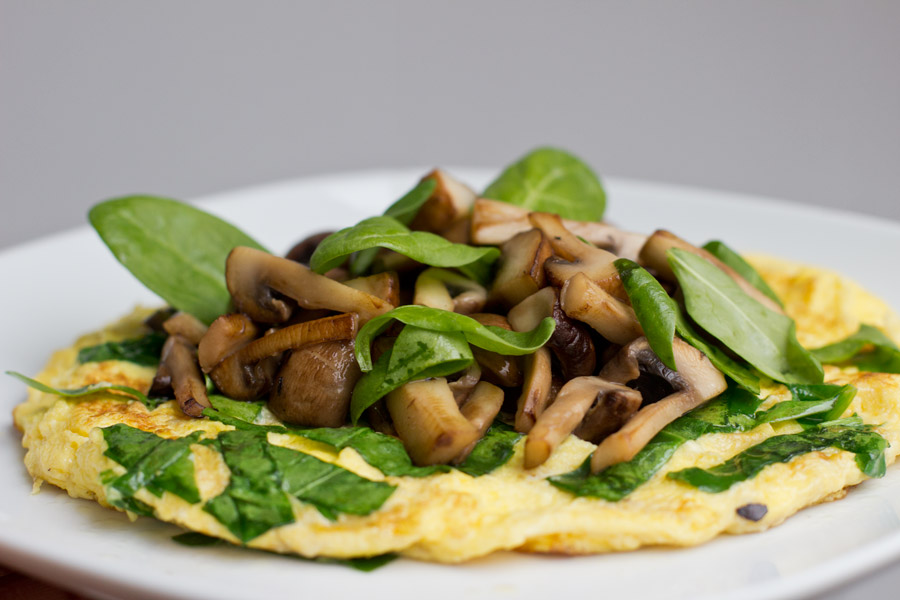 This is also what this series of (home) office lunch recipes is about: a space to collect recipes that are easy and quick to execute, healthy and not-fancy recipes. When I'm at home and think I have nothing to make, I can go back here.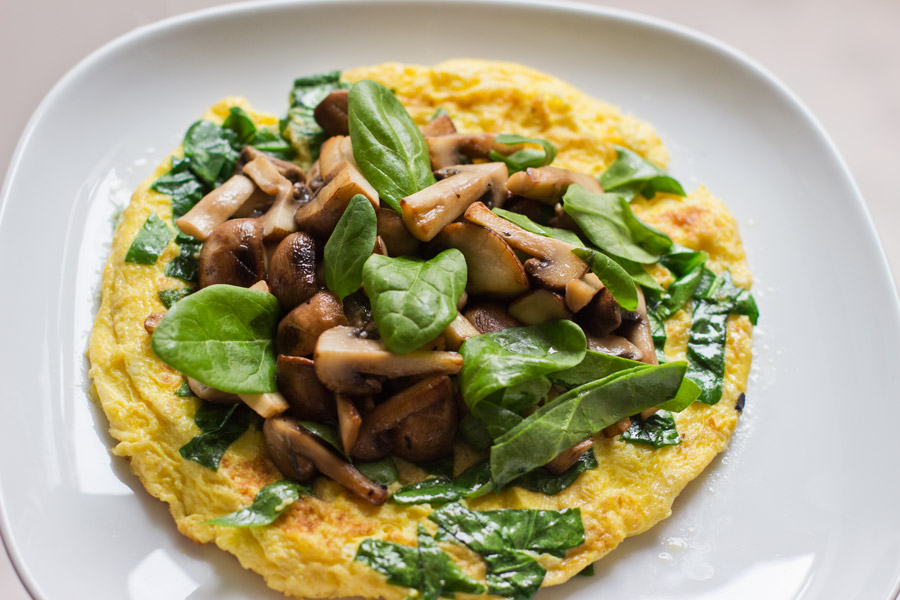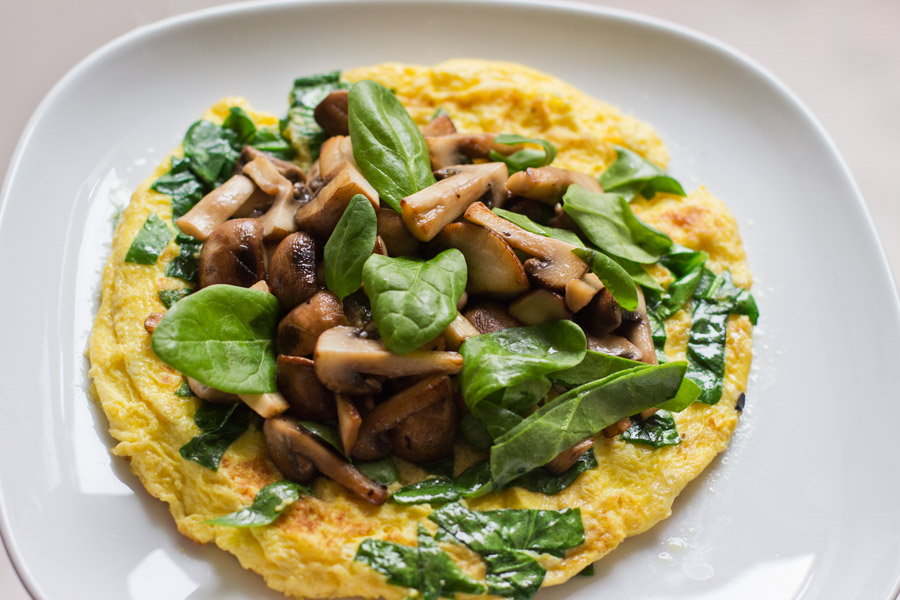 All you need is:
– 3 eggs
– 3 Tbsp milk
– 2 Tbsp grated cheese
– a handful of spinach
– 2 handful of mushrooms
– salt, pepper to season
– 2 Tbsp vegetable oil
Cut the mushrooms into quarters and the spinach into slices (leave 2-3 leaves for decoration). Mix the eggs with the cheese, milk and a little salt and pepper in a bowl.
Meanwhile heat a pan with 1 Tbsp vegetable oil. Pour the eggs in. Turn the heat down and let it set for 4 mins. Sprinkle the spinach on top and turn the omelette around for 1 min. Put the omelette on a plate.
Pour the other 1 Tbsp vegetable oil into the pan and add the mushrooms. Roast until brown and season with salt and pepper. Pour them over the omelette and add some spinach leaves for decoration.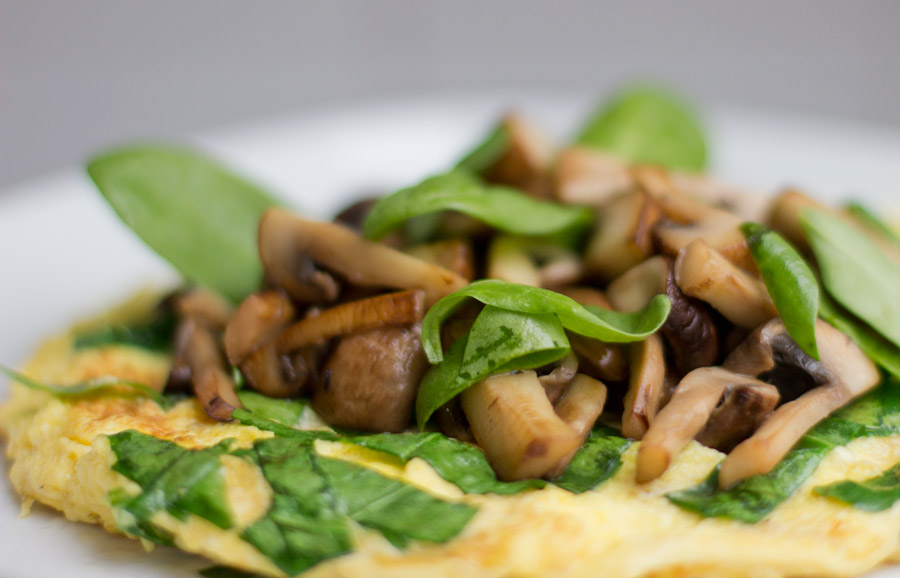 Are there any easy and quick recipes on your "lunch to-do list"? I'd love to hear your ideas to cook along. Ready to challenge me?!
Now. Carry on!