My Christmas decoration this year is like my festive mood – minimal as almost not there at all. It's really weird this year with this almost Spring-like weather and my inability to think of great presents if I could I would postpone Christmas for another month. Let's get the Advent started now. That would feel much more like it.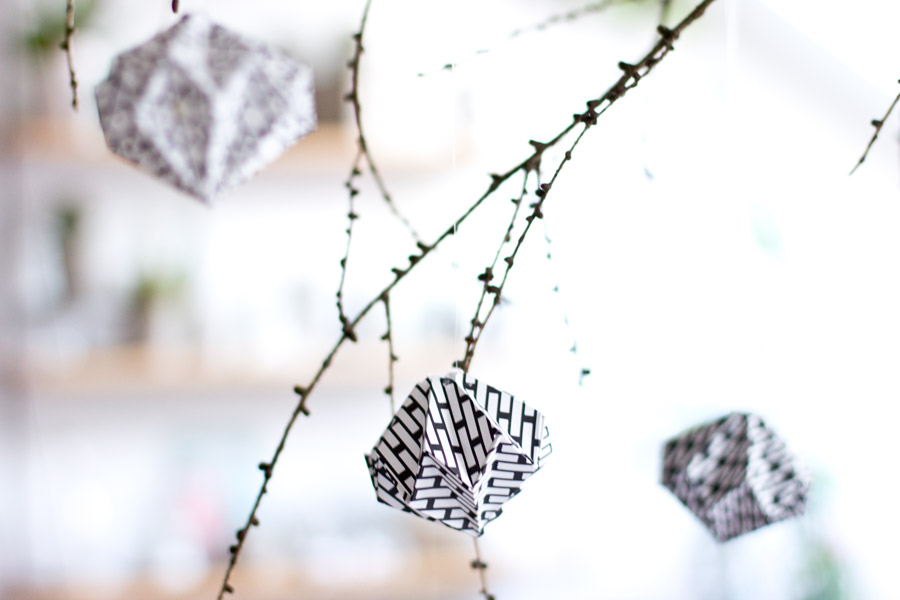 However Christmas is in less than a week and I still have to get more presents and I just don't have that great idea in mind. The one where you go: this is it. The right present. No matter what it costs, it will make the gifted person so happy. And then you jump with joy and can't wait to hand it over. Do you know that feeling? Yes? That's exactly what I'm missing.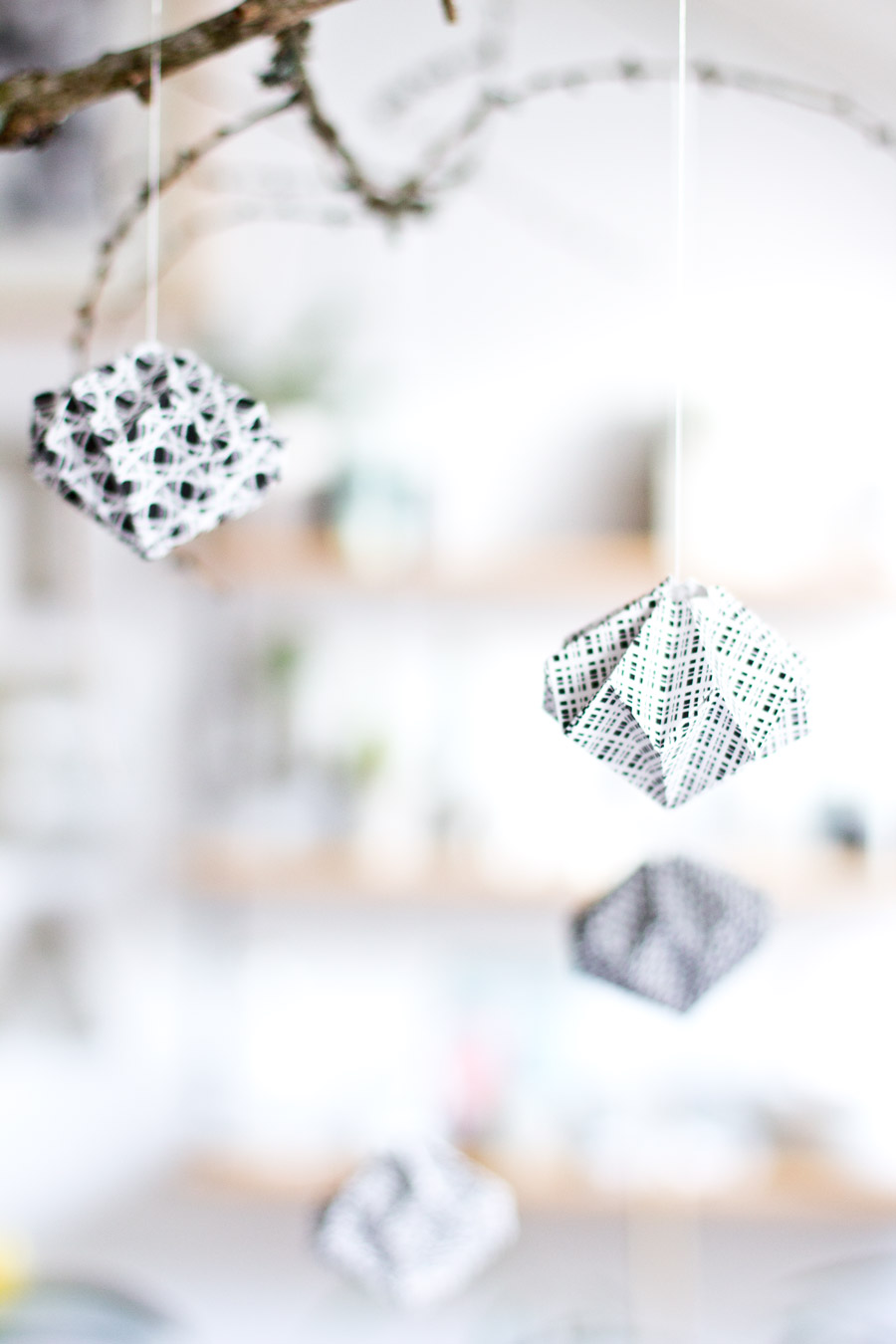 I sound like the worst friend to have, right? Maybe it isn't me. Maybe everybody should feel just as much joy with paper crafts as I do and they would just be happy with this mobile I hang upon my dining table. That would be an easy gift!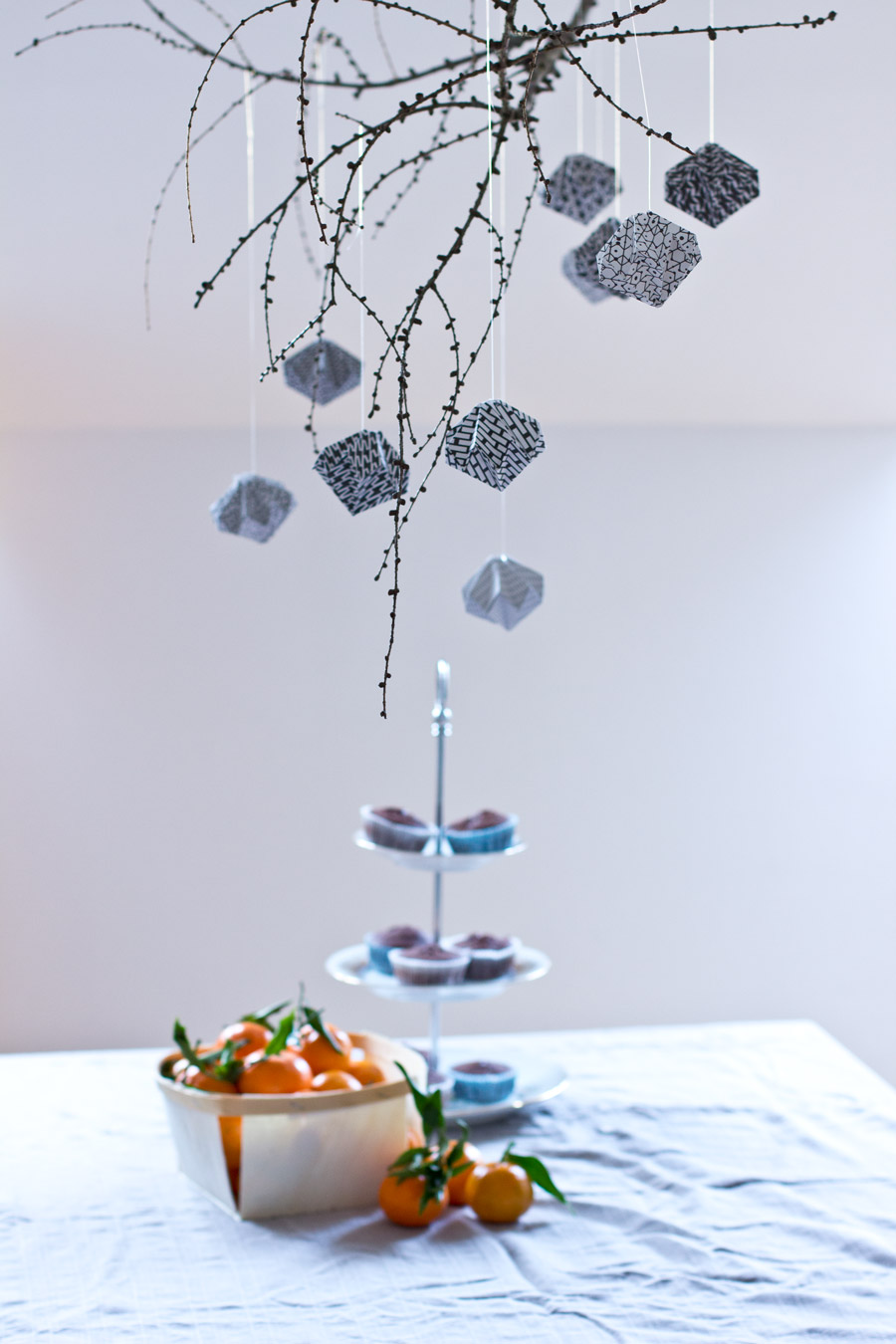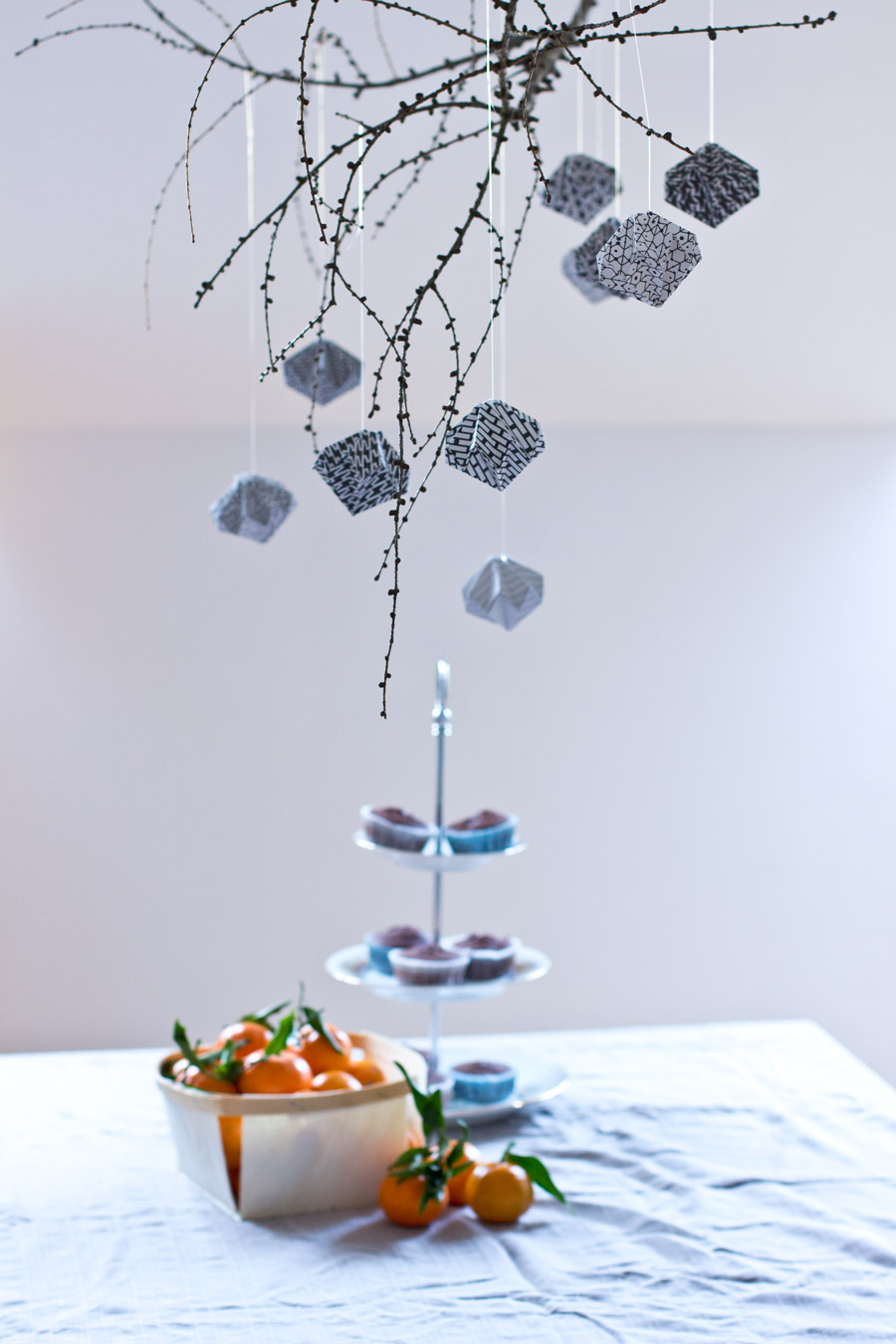 So while I sit here and feel horrible for not having the right present and no idea what to get or make or buy or create, I look at this cute paper diamonds and smile. I made them actually for this LED garland. I took it down to hang up my newest creation but I really love this Origami paper diamonds so I thought of a new way to decorate with them.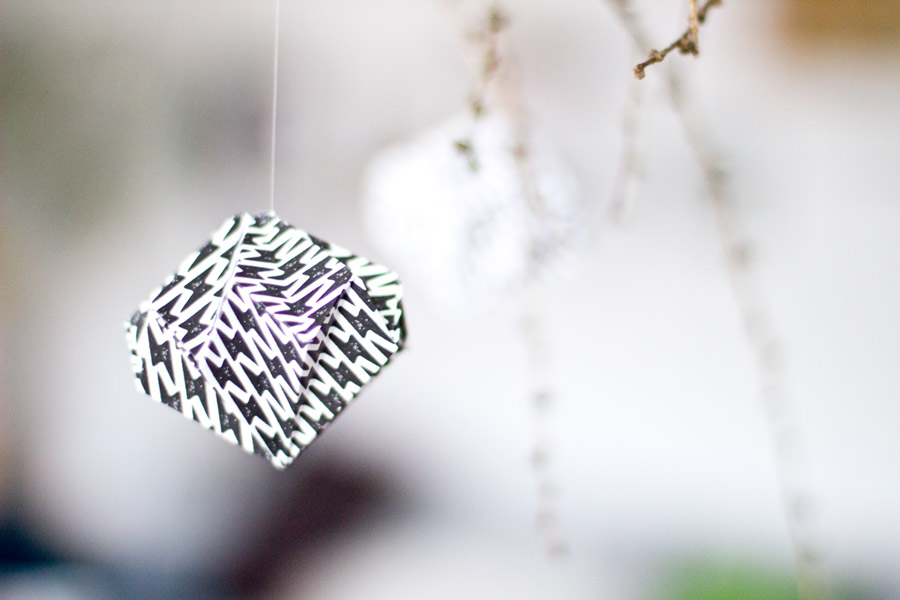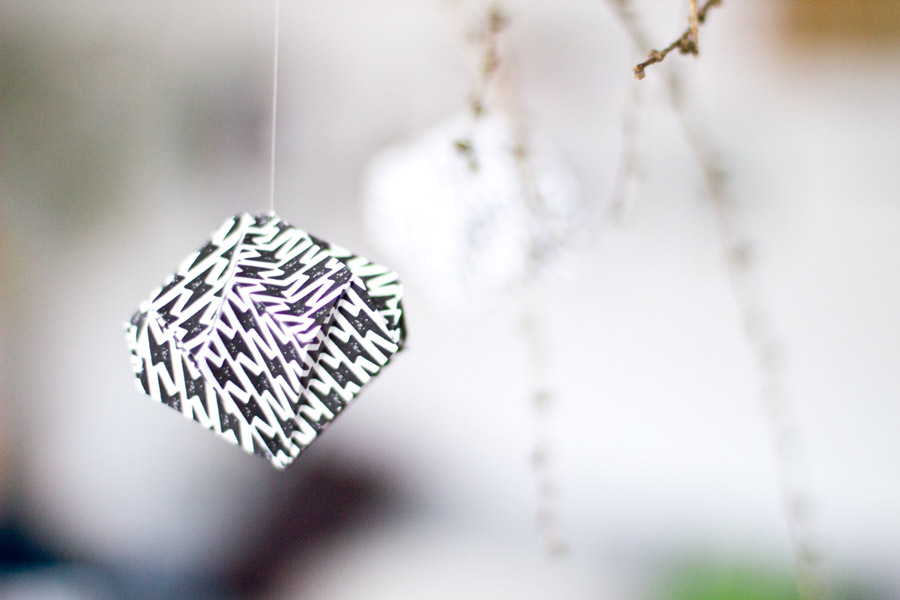 You can find the instructions on how to fold this Origami diamonds decoration here.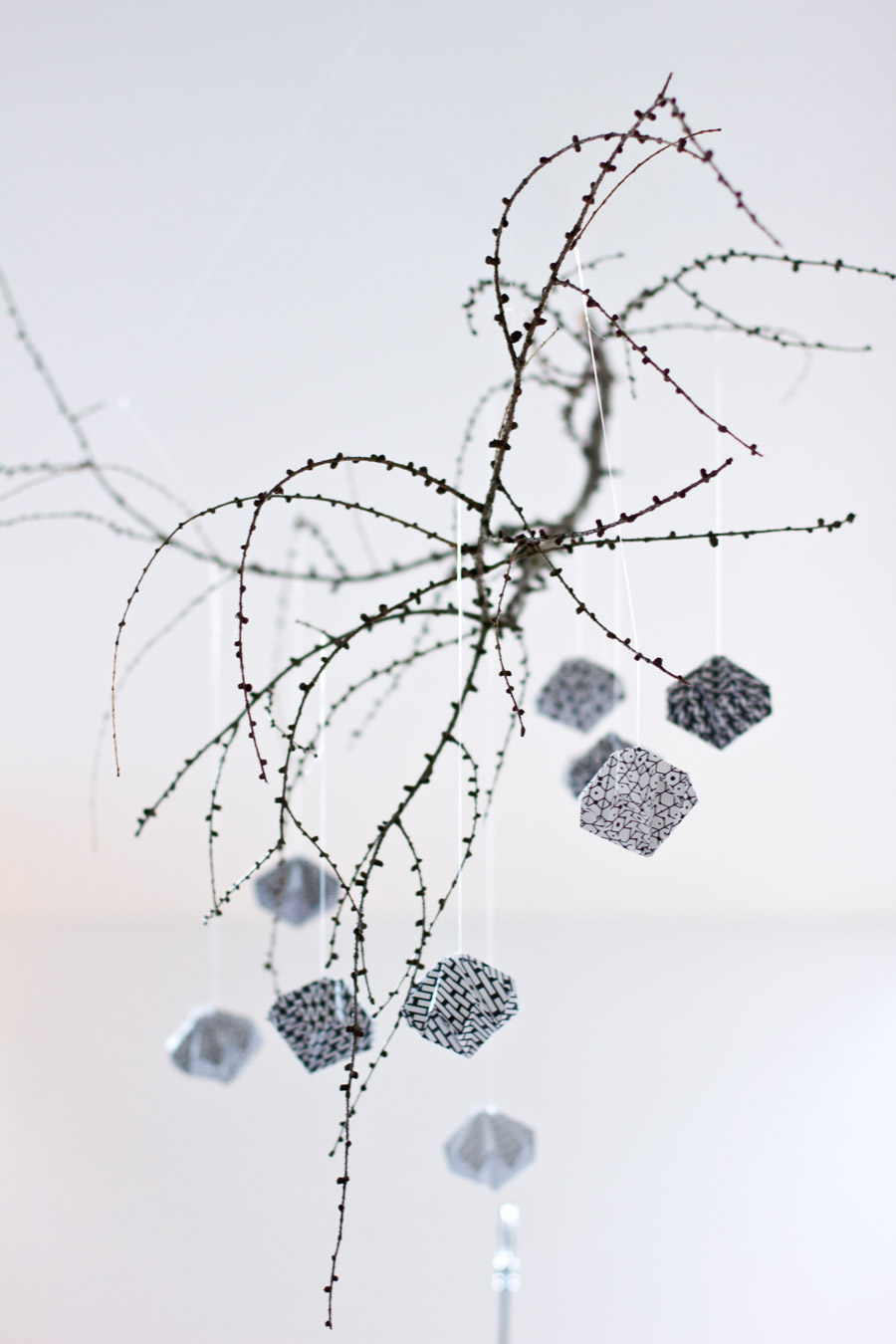 Upcycling decoration as you will. I just put half a tooth pick attached to some thread into the holes where the LED lights where and hung them up on a branch I found in the woods. That's it. Easy peasy.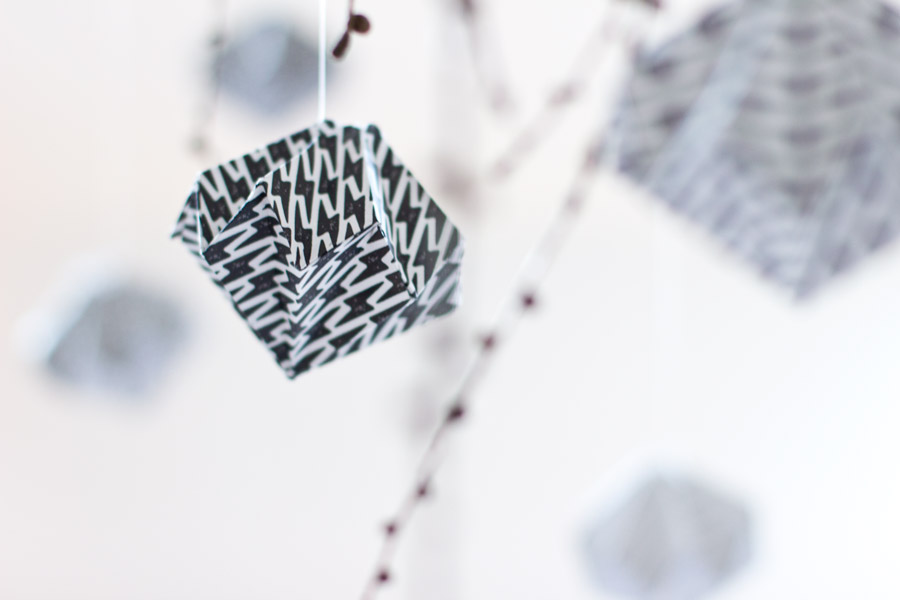 If only finding the right presents would be so quick and delightful. Sigh.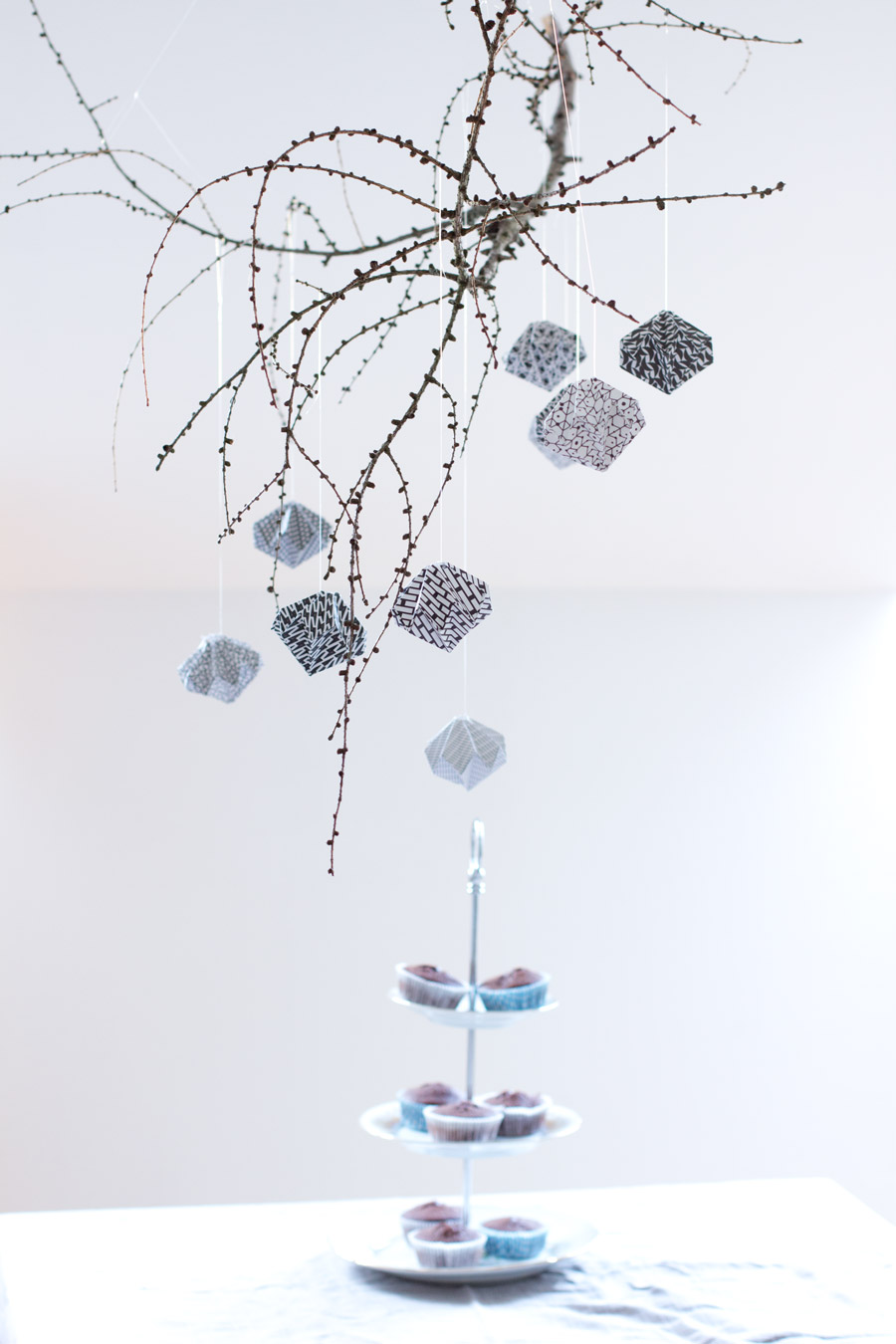 Now. Carry on!