There are not many recipes that resonate with me and my childhood as much as this chocolate walnut cookies recipe from my mum. I haven't eaten or even seen this on any other cookie plate. It's almost like little cakes and they always have been my favorite. My mum and grandma used to bake cookies early in December and the tins were hidden in my parents bedroom since this was always cooled down. They were all sitting on this dresser, waiting for me to sneak in and snatch one cookie or two. Why do these taste so much better before Christmas?!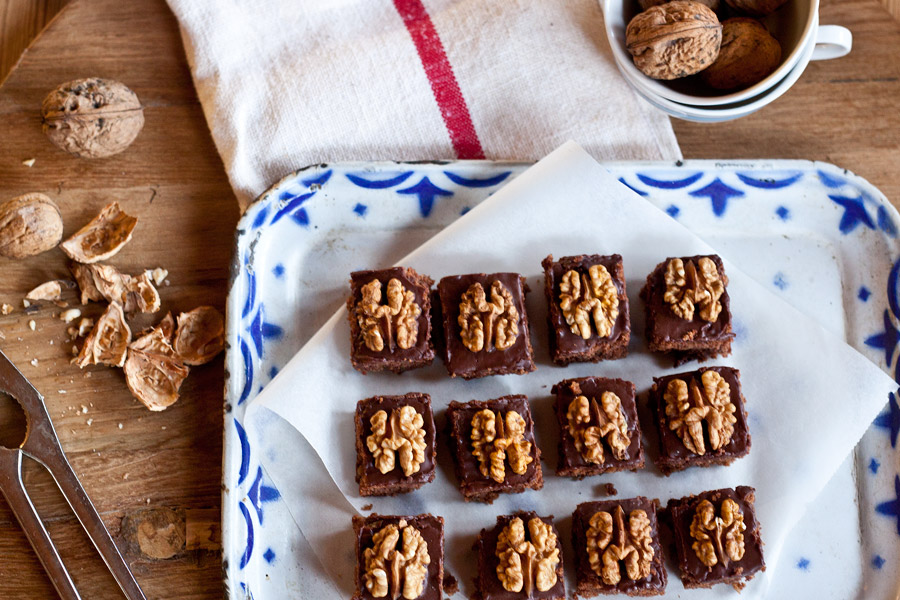 Now I can make them myself and I still love them and they represent Christmas for me.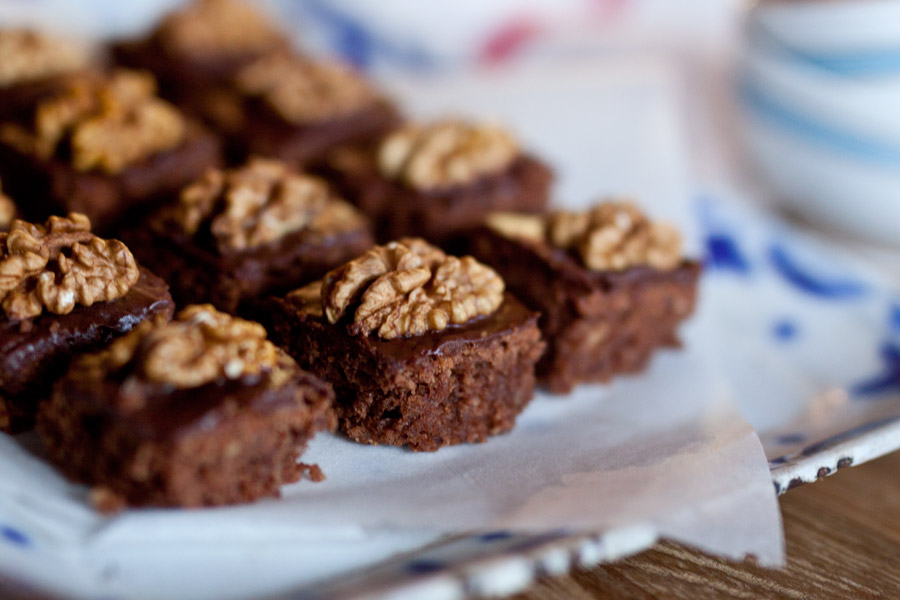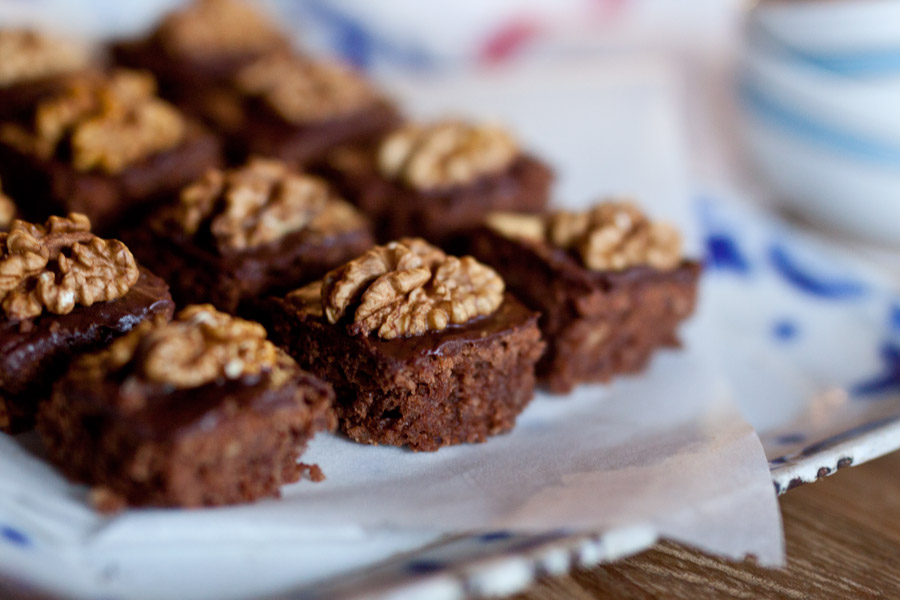 All you need is:
– 300 g butter (at room temperature)
– 300 g grated walnuts
– 250 g sugar
– 250 g dark chocolate
– 100 g flour
– 6 eggs
For decoration:
– some walnut halves
– 200 g  dark chocolate
– 100 g butter
Preheat the oven to 160 ° C. Melt the chocolate over a water bath. Meanwhile separate the eggs and beat the egg whites with the sugar until it's stiff. Cut the butter into pieces into a bowl and add the melted chocolate. Beat well and add the egg yolks one by a time. Mix the egg whites with the chocolate mixture, flour and grated walnuts. Spread the mixture on a baking tray lined with baking paper and bake for 25 mins. Put aside and let cool down.
Melt the chocolate for decoration with the butter in a bowl. Spread it on the ready made chocolate walnut sponge. Cut into squares while the chocolate glaze is still soft. Put walnut halves on each square and wait until the chocolate has hardened. Put it in a cookies tin to keep them soft.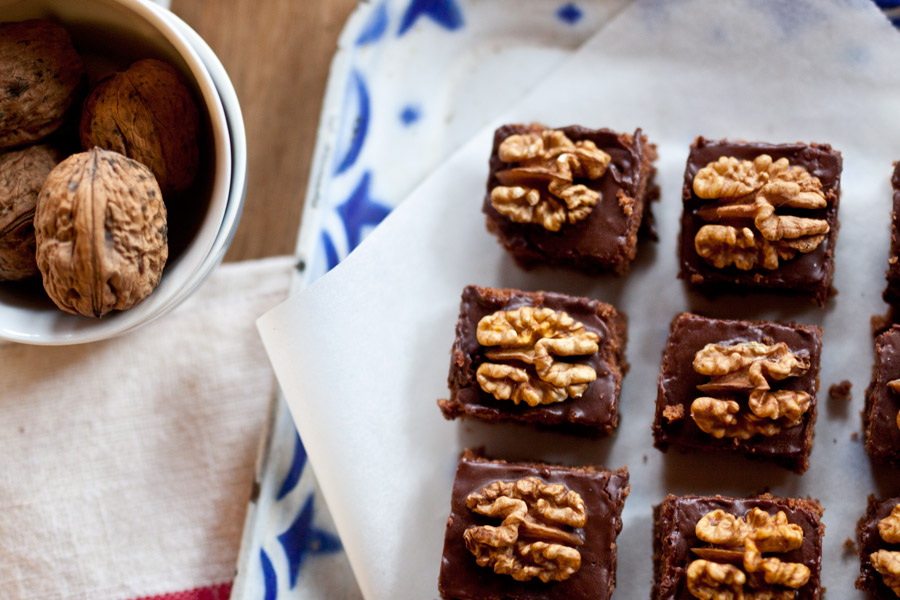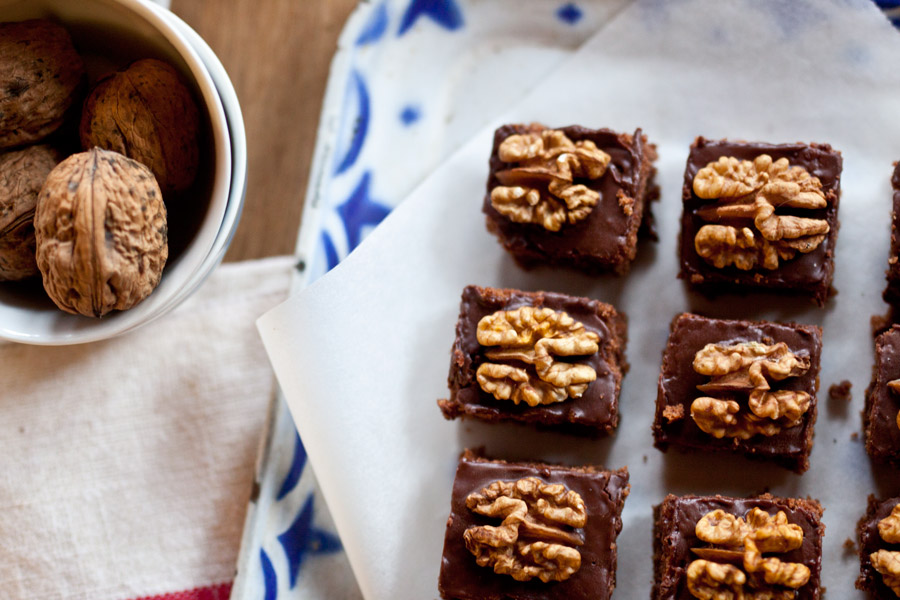 This recipe is actually called Chocolate Bread. Which is funny. Bread? Why bread? It got nothing to do with bread. If bread were this delicious and would always include chocolate, I would eat it much more.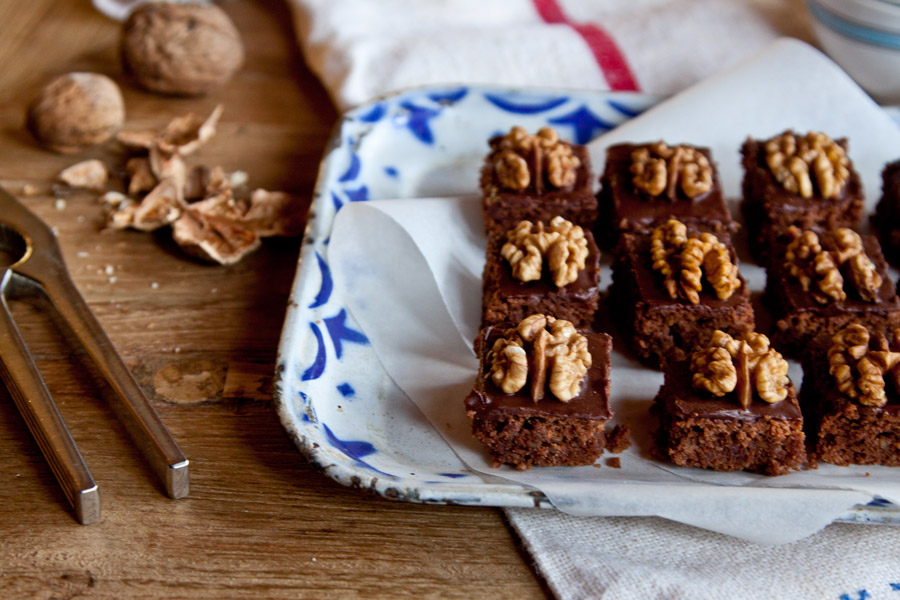 Is there any favorite recipe that means Christmas to you? Any old and tested ones that got handed down from your grandma to your mum and now to you?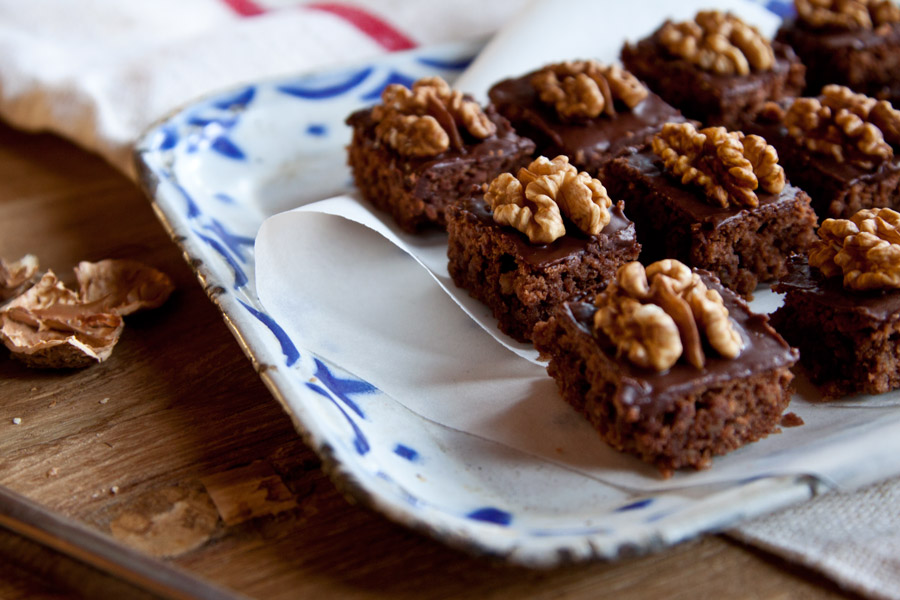 Now. Carry on!