I realized I haven't shown you my pictures yet of my holiday this July. My last weeks post about being spontaneous and going on a one-day-holiday and the recipe post that follow, gave me the idea that I could divide my photos (yes, there are too many pictures for one post) into 3 blog posts about the 3 destinations that I visited – Styria, South Tyrol and Vorarlberg and let it follow with a recipe celebrating that region. Genius, right?! Ha, that's what I thought. Then you can follow the recipe, re-read the post and re-live my holiday. At least, that's what I'll be doing.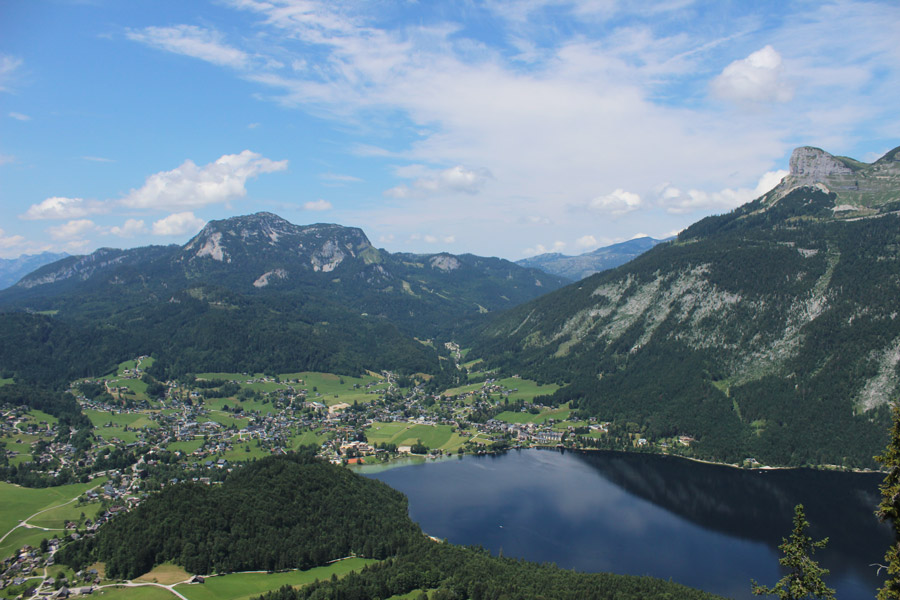 First up is Styria. I love going to the Ausseer Land. I've been there 3 times so far and it's just beautiful and calm and beautiful. (Yes, I said beautiful twice. Just to make a point.)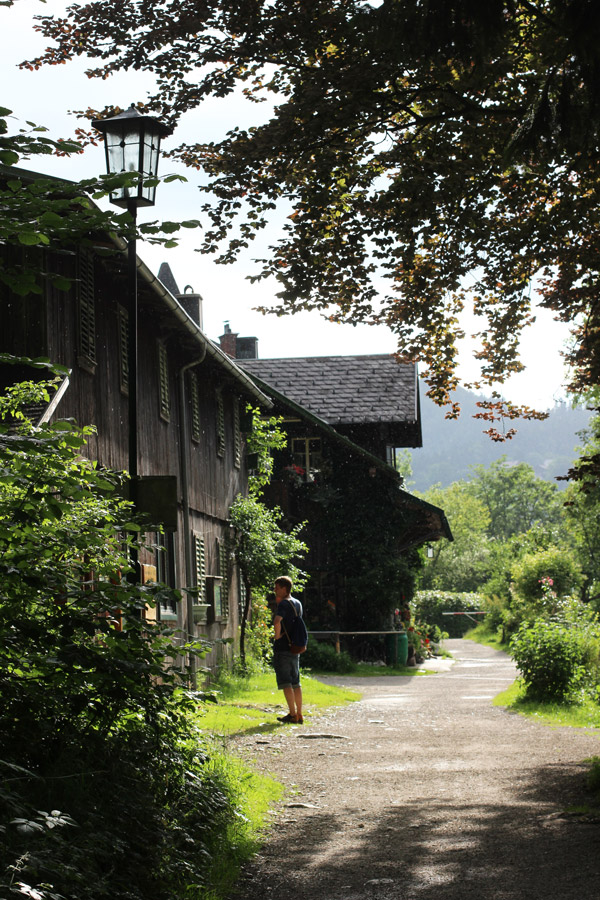 We just drove there (it's a 3 hour ride from Vienna) on the first day of our holiday and stayed for 3 days. We didn't book a hotel but we had a tent with us – just in case. Unfortunately (or luckily?) it rained every night, so we couldn't camp. ( I'm not so into camping. Call me spoiled but I just like a bed. And a bathroom. And breakfast.)
We stayed in a family hotel (which was cheap) in Bad Aussee. From there we visited every lake there was and climbed two mountains for the view.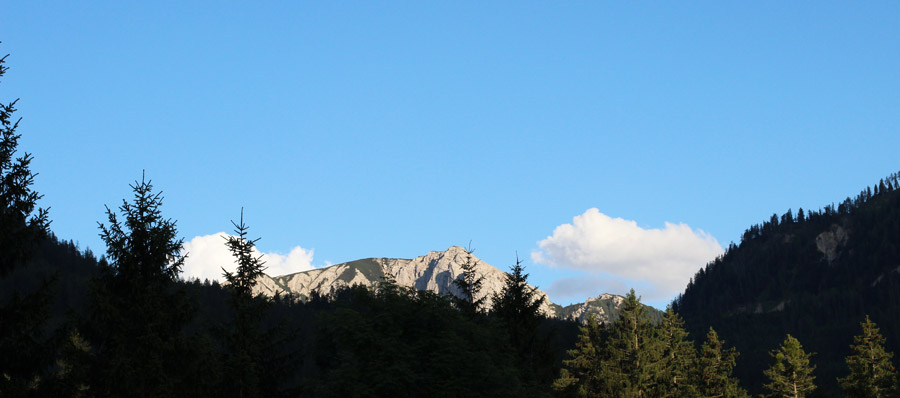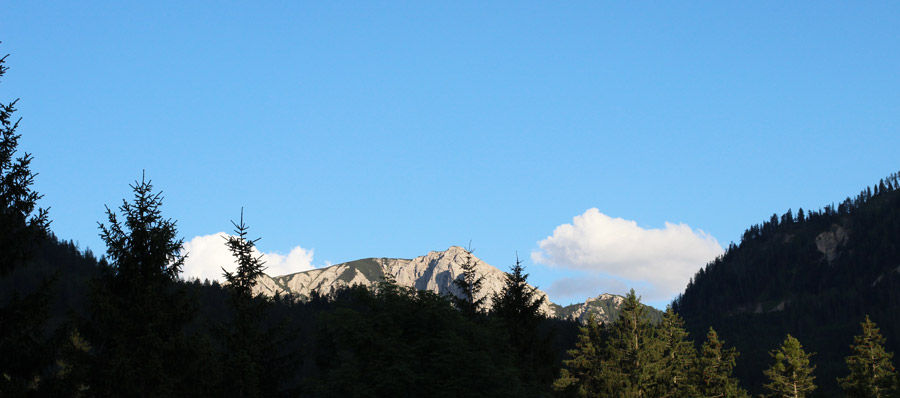 The land is so beautiful with the lakes – especially in the evening light. Everyday it rained a little but was warm enough to go swimming, eat ice-cream and just relax. I was a little sick from the air conditioning on the first few days and this is just what I needed to wind down and recharge my batteries.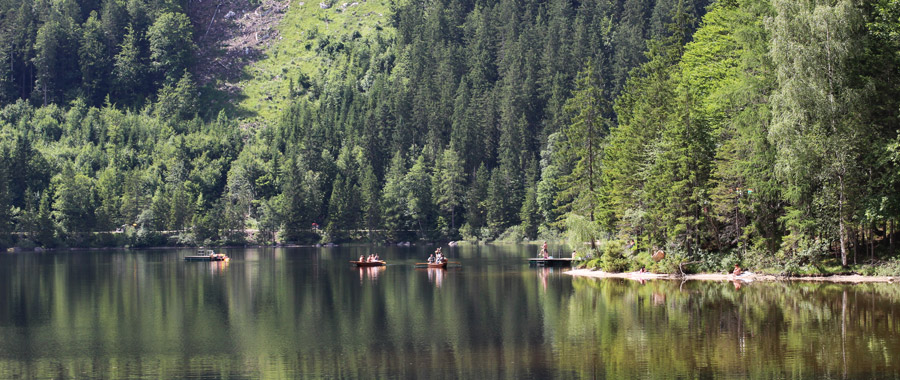 One day we drove to Tauplitz. It's a mountain (yes, you guesssed it) in Styria that has a lot of glacial lakes up on a plateau. You can go up with a carriage or also by car (as we did) and then start to hike the 7-lake-tour.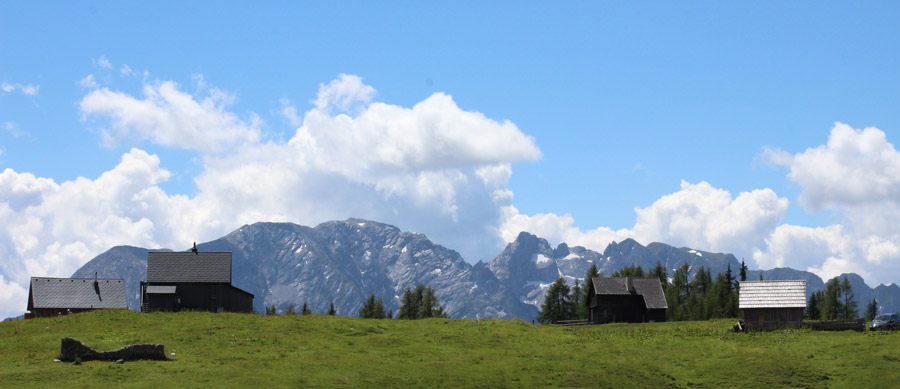 It's a 4 hour hike from the first lake to the last and back and it's one of the best things you can do. It's not steep once you are on top (yeah!). And you have a great view (double yeah!). And the nature you'll see is mesmerizing (tripple yeah! I guess I have to say nothing else. You're convinced, right?).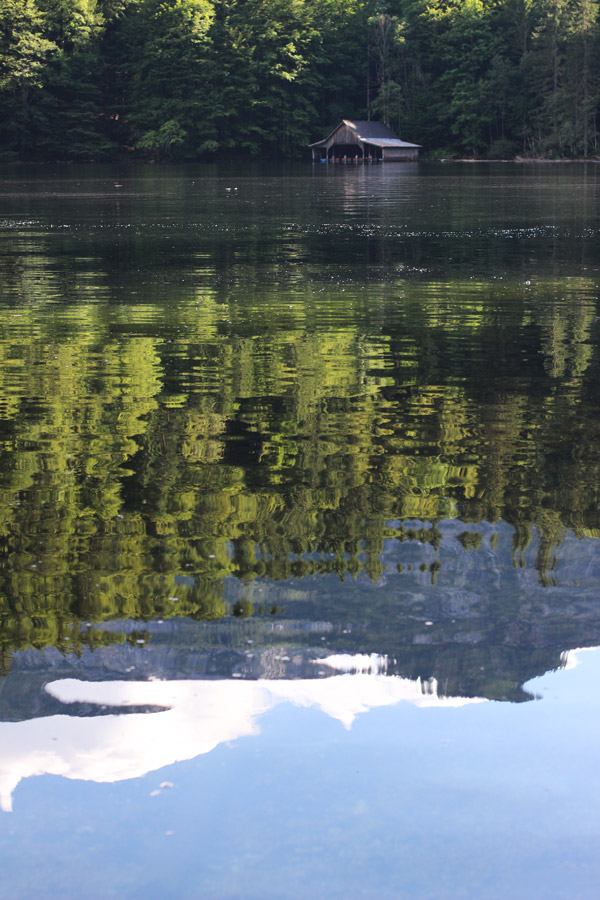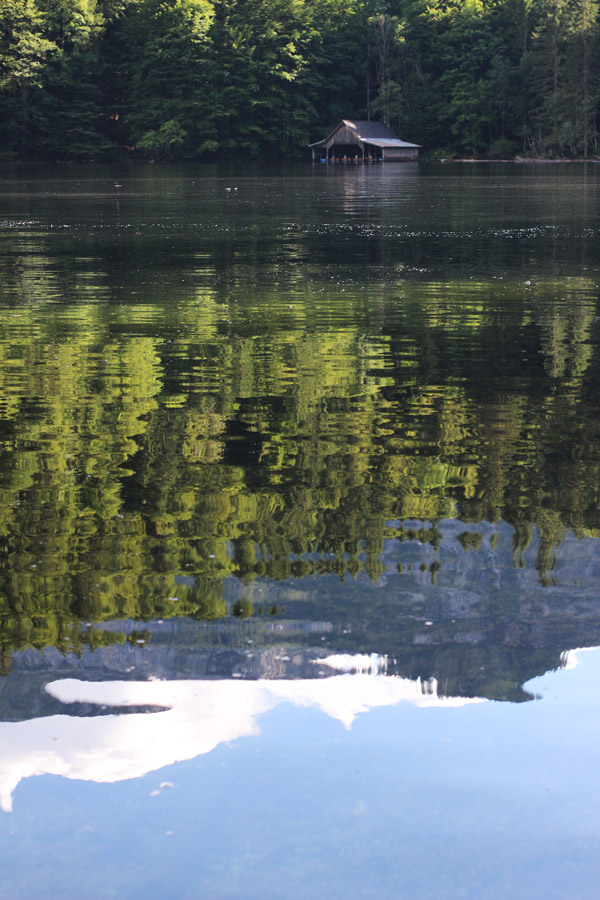 One sunny day we went to the Lake Toplitz (not to confuse with Tauplitz – the mountain).  The lake is over 100 m deep and under 20 m down there is no oxygen in the water. This lake has a very interesting history since Adolf Hitler did his water bomb experiments there. There is still the rumor that there's a Nazi treasure hidden in the water.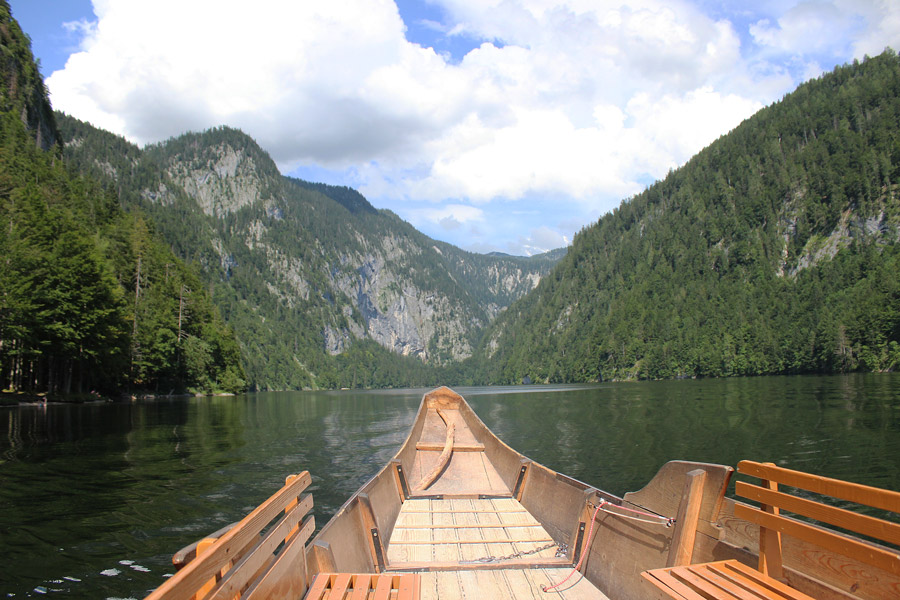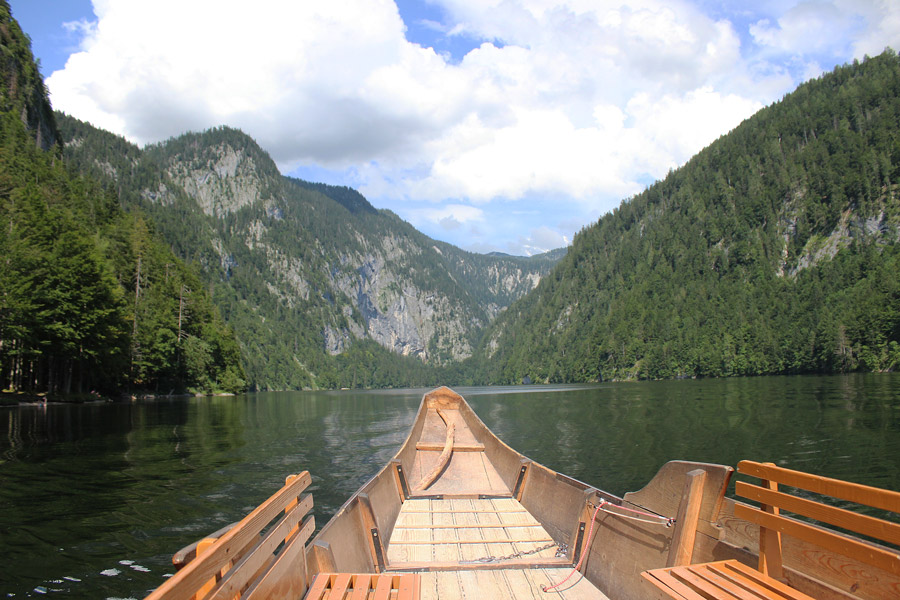 However the lake is on the surface really beautiful and a lot of fish romp around the boat which you can take to reach the other side. From there you can visit one more lake (that's only reachable by said boat).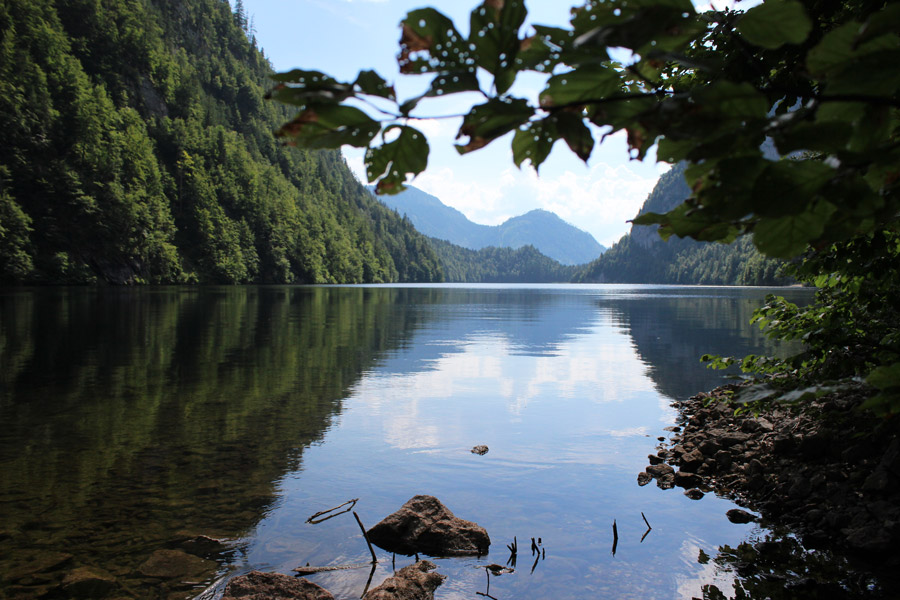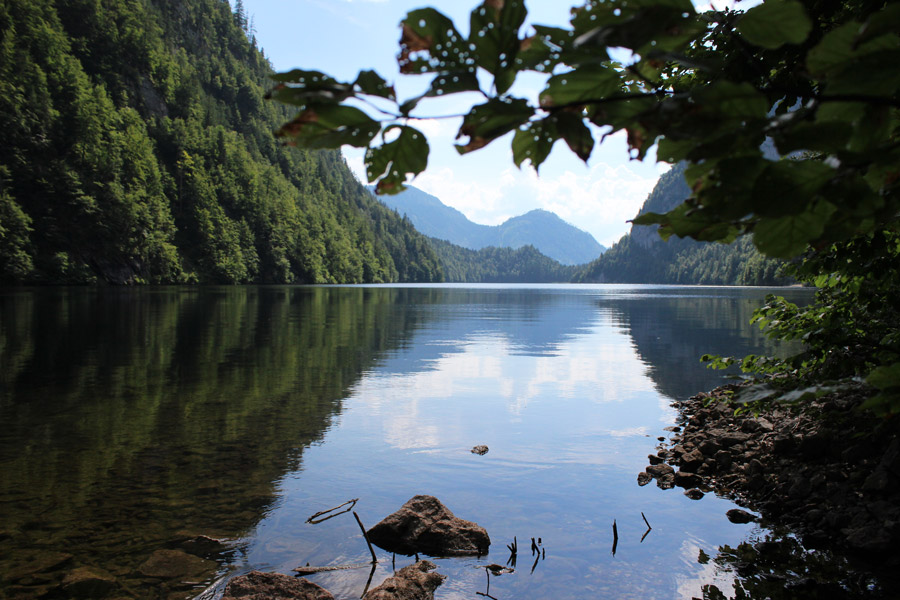 On our way back to the car we stopped at a wild river to relax, enjoy the last sun rays and read a book when a dear appeared on the other bank. It stood there and watched us and as we stayed very still, started to graze. It was a such beautiful and calm moment which I could capture on my camera.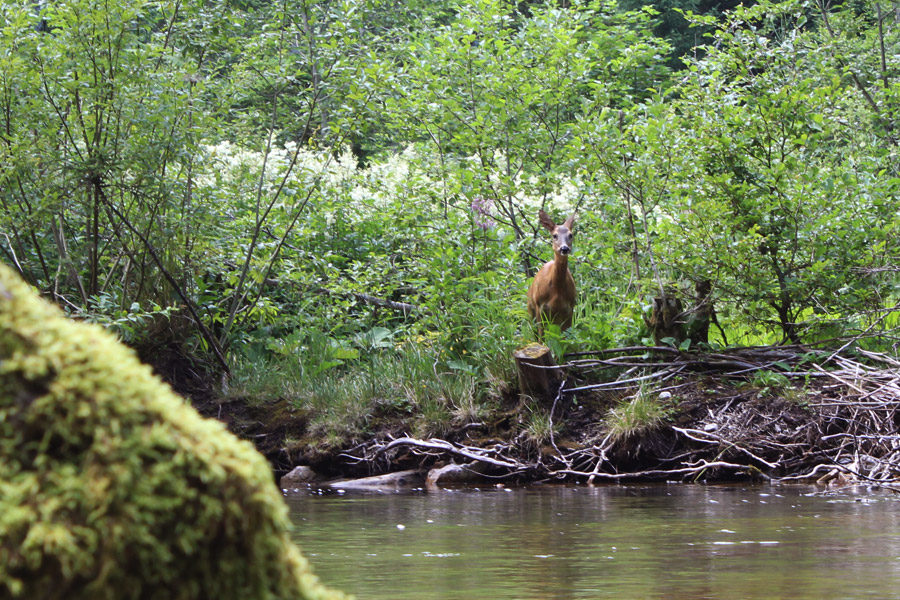 If you like a few days to enjoy nature, traditional architecture and customs, great food and the calmness of mountains and lakes, Styria is the best for you.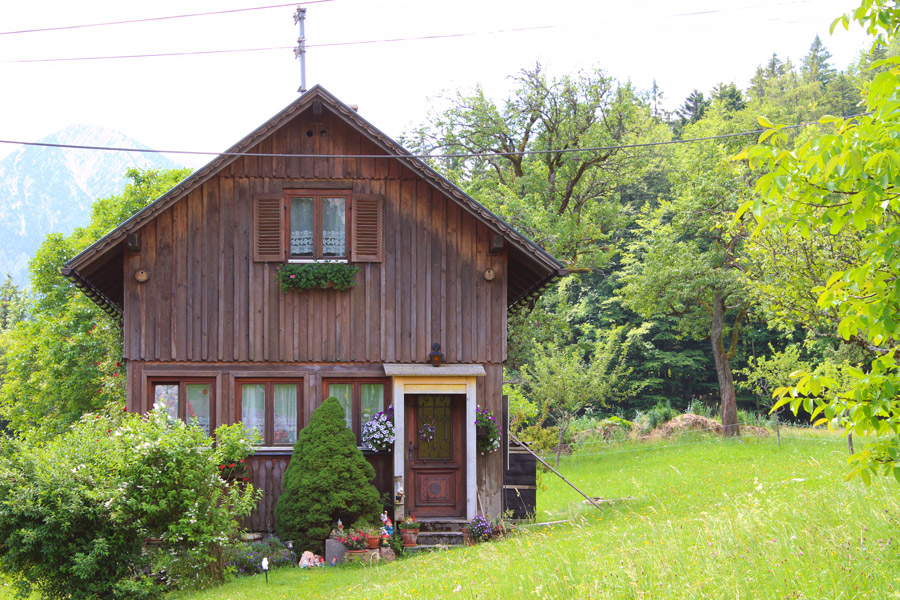 I'll sure come back.
Tomorrow I'll post a recipe inspired by Styria. So do come back and let us relive my holiday. Now that I look at the pictures I wish I'd be still there. Can you take me back, please?!
Now. Carry on!