On Friday evening about two weeks ago  my boyfriend just arrived from a business trip and I just stumbled out of the office with still so much stuff in my head. We met in one of the biggest shopping streets in Vienna and went for some great Vietnamese food. While we munched on the delicious spring rolls our conversation was not so fresh and inspiring. In fact we were both quite grumpy. Which is unusual for us. Do you know that feeling after a long day which was the last of a stressful week?
Well we felt both the same and so nobody of us could be the one enlightening the mood.
Then my boyfriend said: Let's go somewhere.
I said: Yes, let's do that.
He said: We could sleep in the car.
I said: Great idea. Let's go to Mariensee and pick some mushrooms in the morning.
He said: Deal.
I said: Check, please.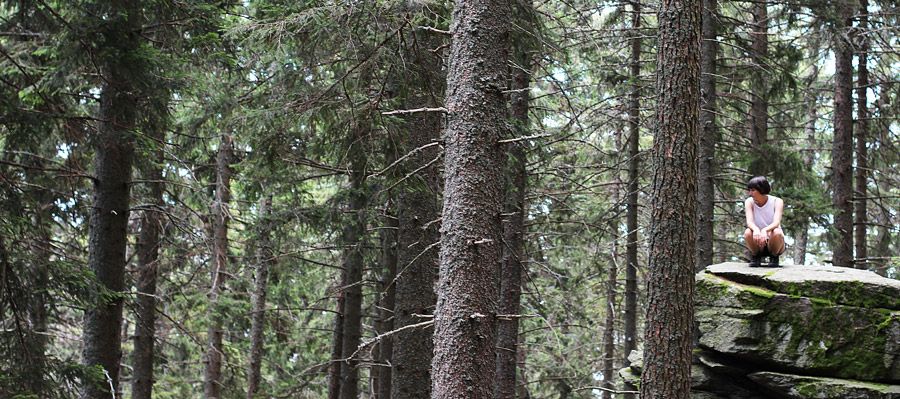 So we got up, bought some food to take with us, went home, packed sleeping bags and tooth brushes and off we drove. It's about an 1 1/2 hour drive. It was completely dark when we arrived in the middle of the woods. We went for a little walk, brushed our teeth and set up a bed in the trunk of our car.
And this is where we woke up in the morning at 7 am: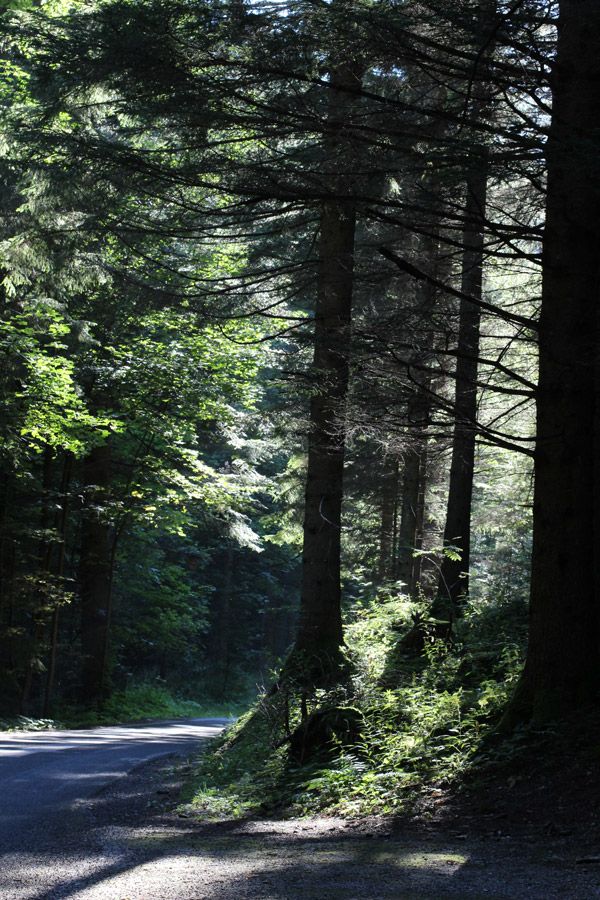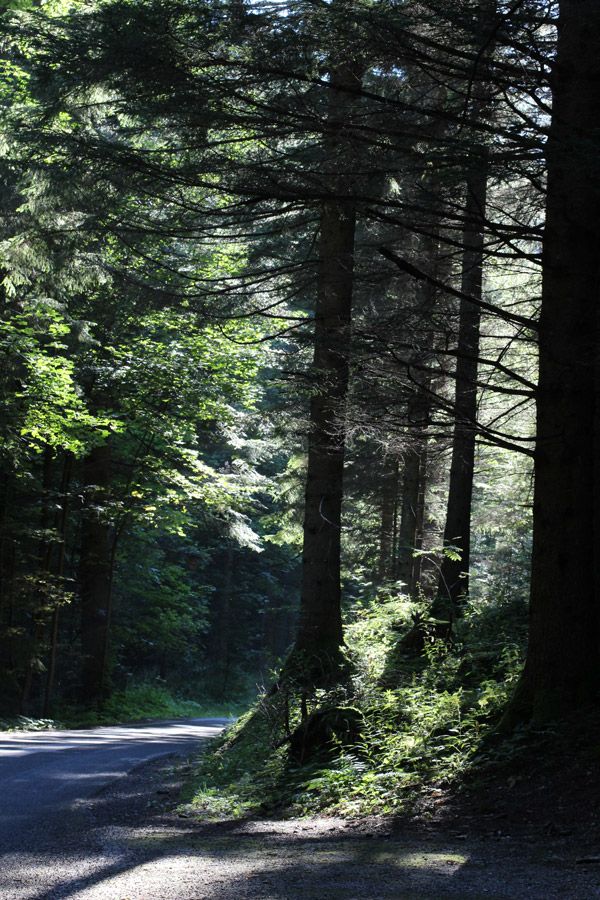 Isn't the light gorgeous? We brushed our teeth again, put on our hiking clothes and started to look for mushrooms.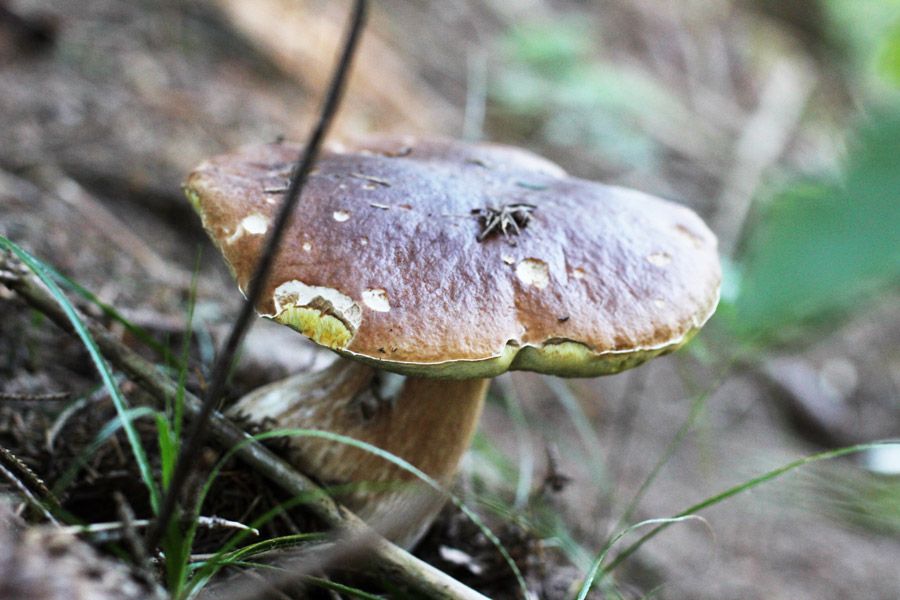 By the time we had to stop to eat some brunch (too late for breakfast, too early for lunch) our basket was already quite full.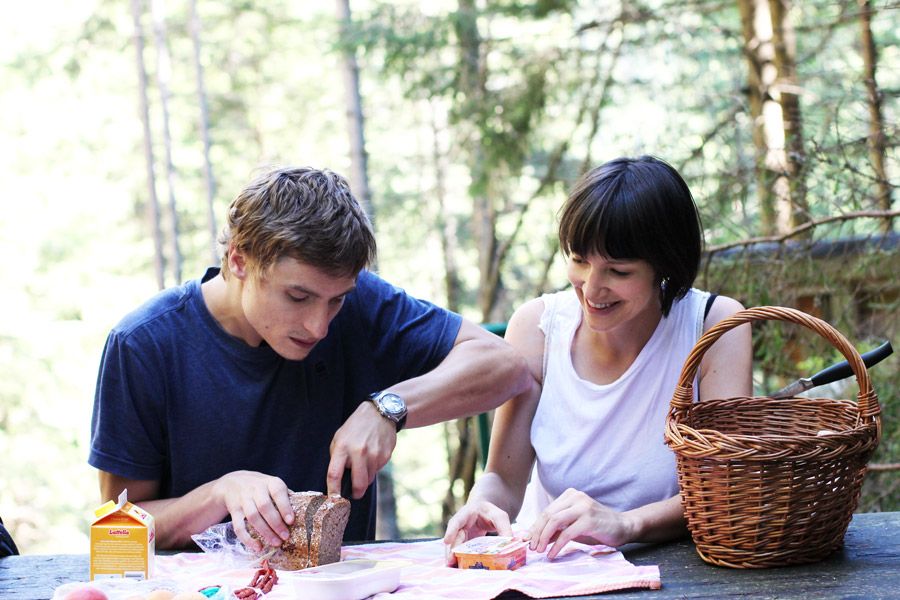 We cleaned the mushrooms on site the best we could and walked on the mountain. As you already know. I hate hiking but with the benefit of picking mushrooms I jump up every mountain. There's something so fulfilling and serendipitous about finding mushrooms that keeps me enthusiastic.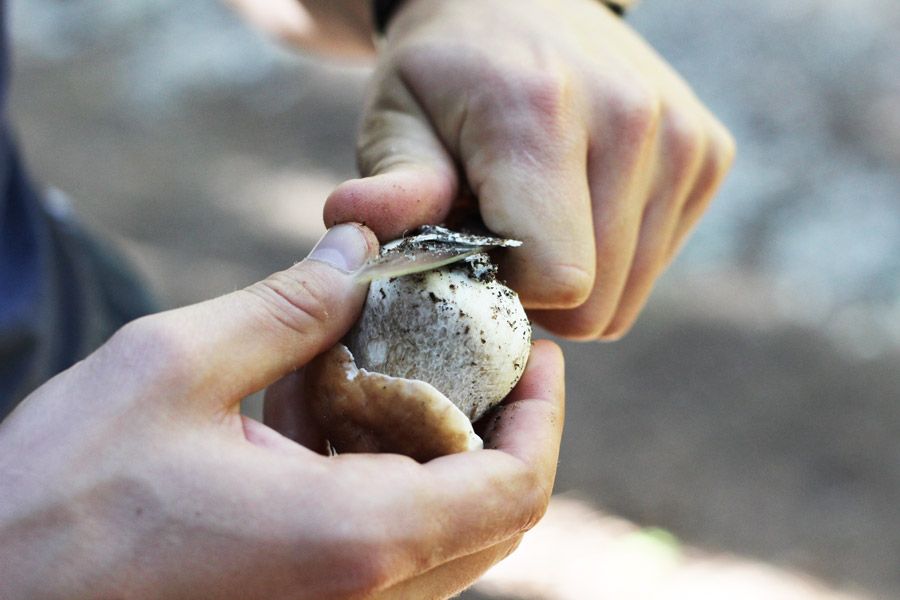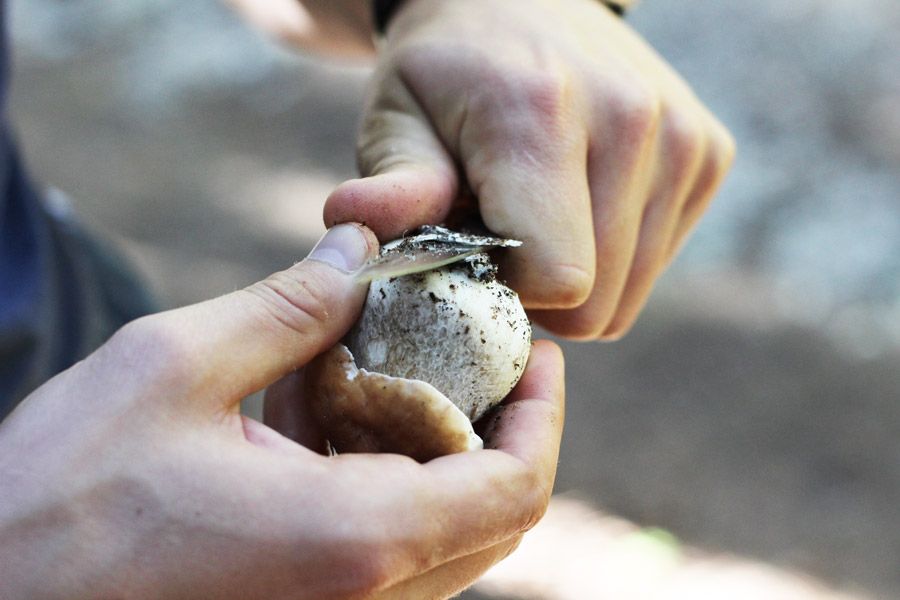 But we didn't only find mushrooms but wild blueberries as well. If you don't have the right tools, it's not really worth it picking enough to take home but eating on site is a whole different story. Sooo good.
On the top we found a hut where they served some drinks and food. I ordered a cake (which I totally deserved walking all the way up) and there came the best blueberry cream cheese strudel I ever had. I guess it was so good because it had wild blue berries (also called black berries) in it, so I can't really replicate it at home. But it wouldn't be as good anyway if I didn't walk up a mountain at 7 in the morning to eat it at 11 am.
Then we walked down again, collecting some more mushrooms. At about 3 pm we reached the car again – just when it was about to start raining. We drove back into the city and invited my sisters to eat some of the many mushrooms we collected.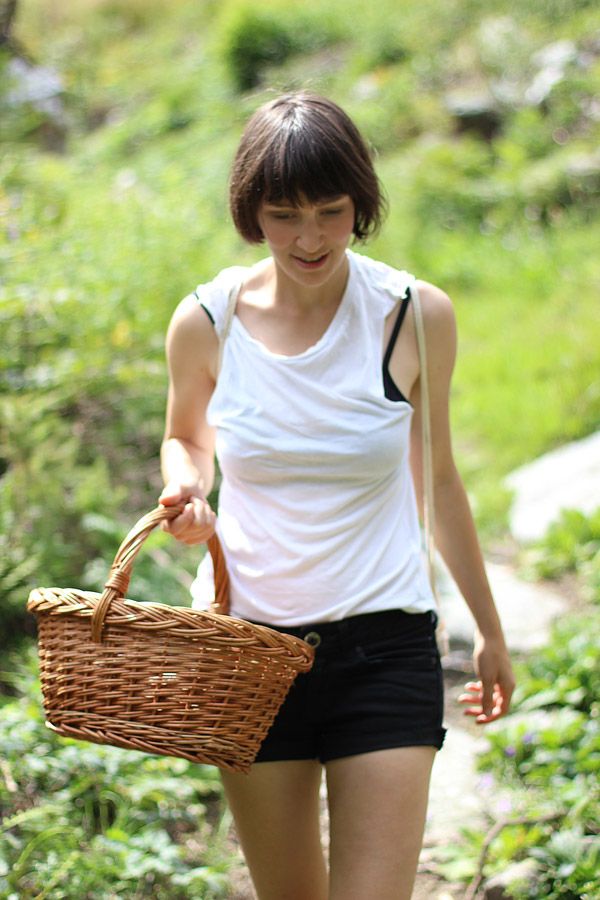 A few of those I dried in the oven. For that cut the porcinis into 2 mm slices and put them on a baking rack. Preheat the oven to 50 ° C. Dry the mushrooms for 3 h with a wooden spoon in the door (so the baking oven doesn't close completely.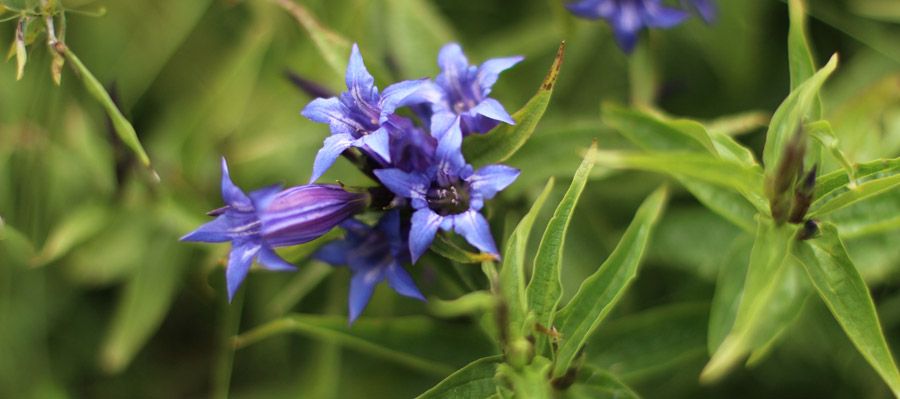 All in all we were back home 20 h after we left the evening before. But what an experience! The memories we created in this spontaneous day trip are priceless. Adventures don't have to cost much or be very time-consuming. You might know that I'm a total fan of one-day-holidays. Just drive somewhere and explore something new. Be spontaneous!
Now. Carry on!