Today I was invited by We Love Handmade to their Easter workshop. Colouring eggs. 3 hours. 20 people. 120 eggs. The fun part was that the eggs were coloured with natural ingredients like onions, curcuma, beetroot and paprika.
To read how its done go to the We Love Handmade Magazine (only in german!).
Peeling onions for some red coloured eggs. Fun Fact: in Austria all Bio eggs are brown. Not sure why. Probably a marketing gag.
My designs vs. the prepared-for-colouring eggs.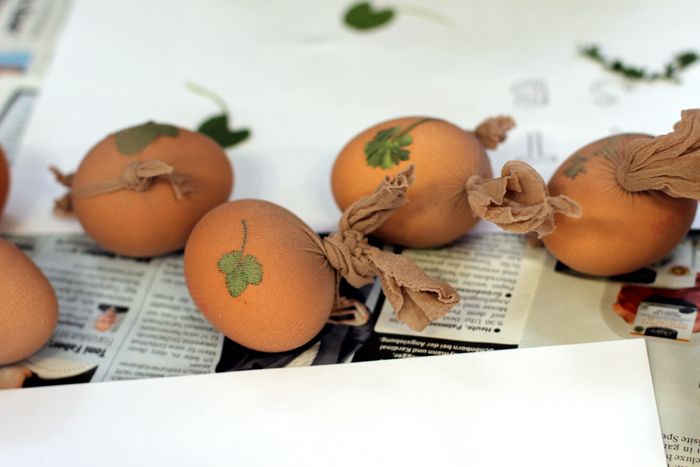 Coloured eggs: the one in the front right is coloured with curcuma, the ones in the middle with onion peels (from white onions!), the one on the right in the back with beetroot.
Now. Carry on!