* Sponsored post
Yes, I made another Easter table decoration. It seems like everybody agrees with me: Eating is the most important part of the Easter celebration. When I was younger, I did fast chocolate and sweets and this made the Easter nest even more special. This year, I didn't and I must say, I kind of miss it. Is that weird? Probably. But I guess, you only know what you have when you miss it. The same's with chocolate.
Anyway, I'm drifting off. Actually, I wanted to show you this idea for an Easter table decoration I made for OTTOInSITE: minimalistic and almost scandinavian looking. This also leaves more space for the food on the table. Win, win!
Pinterest made me choose pink as a main colour. Can you believe it? Normally I'm not that into pink or too girly but with the black and grey and white, I totally dig it. What do you think? Yay or nay to pink?
You can find the very easy tutorial here – with lots of pictures. If you don't speak German, just use Google Translate. But I guess, you could even tell from the images how it's done.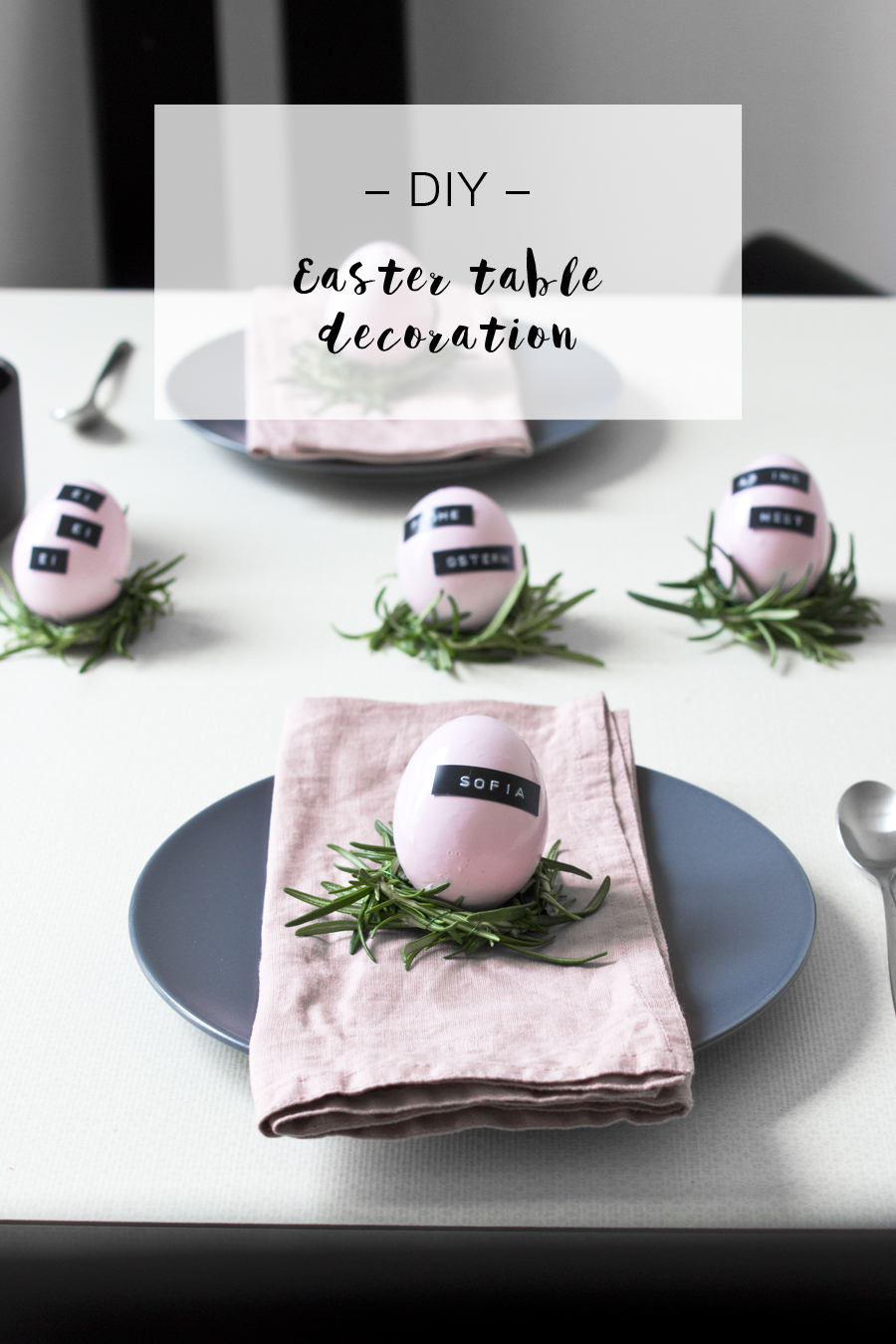 Now that I made so much Easter table decoration, I really have to invite people over. What are your plans for Easter? Let me know in the comments, I'd love to hear about your traditions.
Now. Carry on!
*Post in collaboration with OTTOInSITE