The Adventskranz (translation: Advent wreath) is an Austrian and German (and maybe Swiss) tradition to celebrate the upcoming Christmas. Normally it's a wreath made out of pine branches with always 4 candles. Those candles symbolize the 4 Sundays before Christmas. On the first Sunday you light the first candle, on the second 2 candles and so on. You might remember that I made one before and shared it here.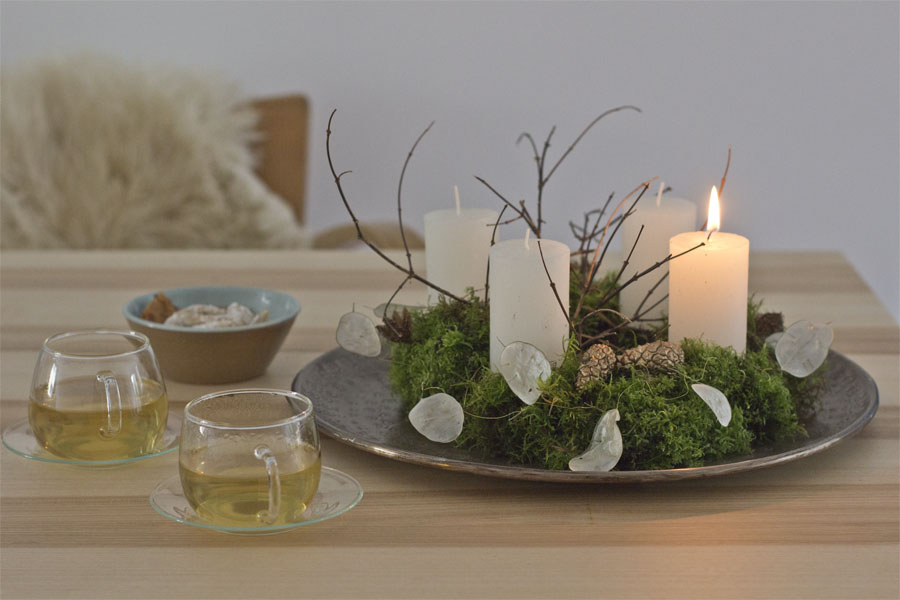 This year I made a little adjustment to the classic wreath and made one with moss and Lunaria Annua as the silver leaves are called. It's easily made in one afternoon and it looks still great when dried completely. You can find the whole tutorial here on Alpenwelt.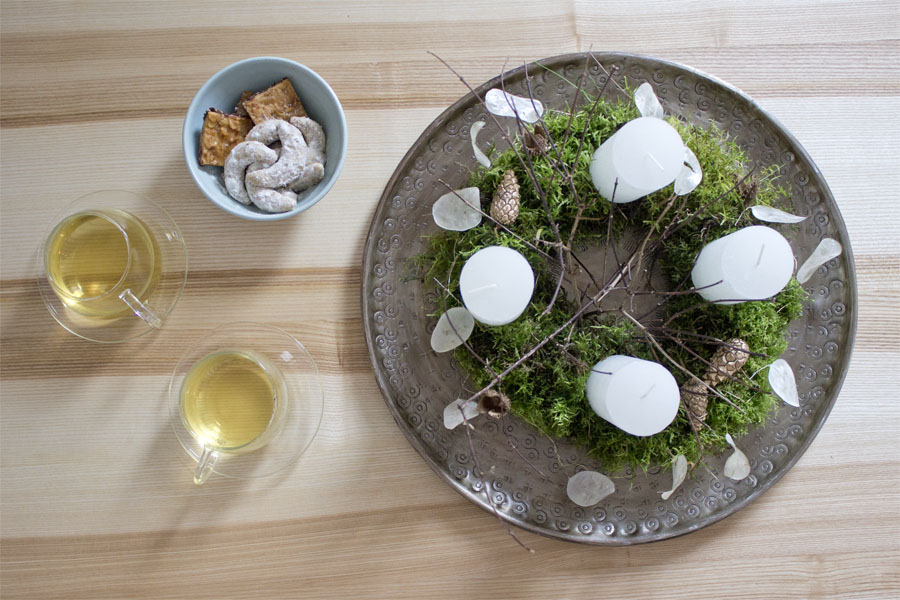 It's a really nice tradition as when I was a child we used to sing and just have some quality time with the family. Gathering around a fire – as you will.
A few years ago when I was studying I had this tradition with friends that we meet every Sunday and eat cookies, play games and drink tea.
I remember both fondly and I'll thinking about continuing this with my friends this year.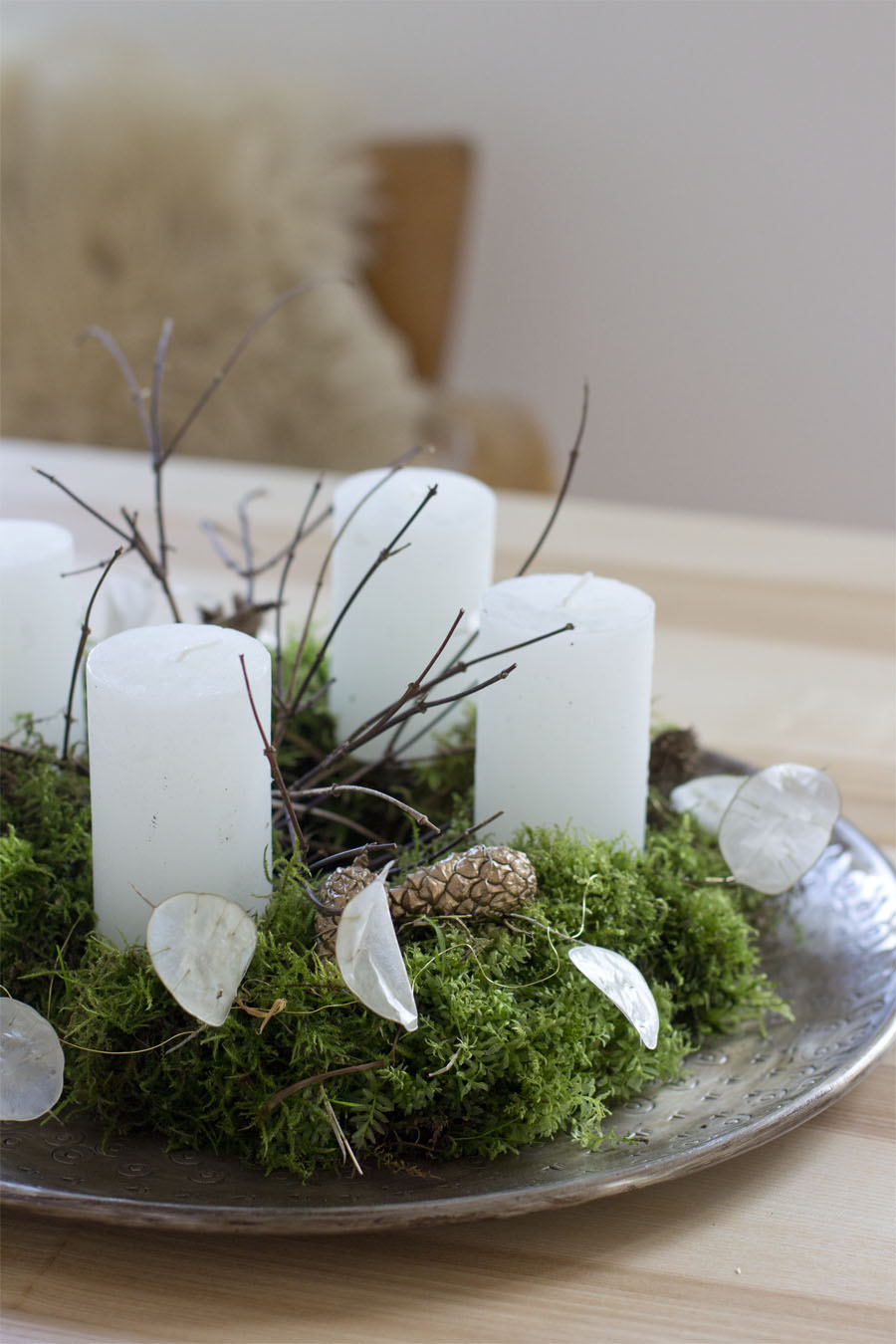 If you haven't done so already: why not try making a wreath this year. You can never have enough candle light at home!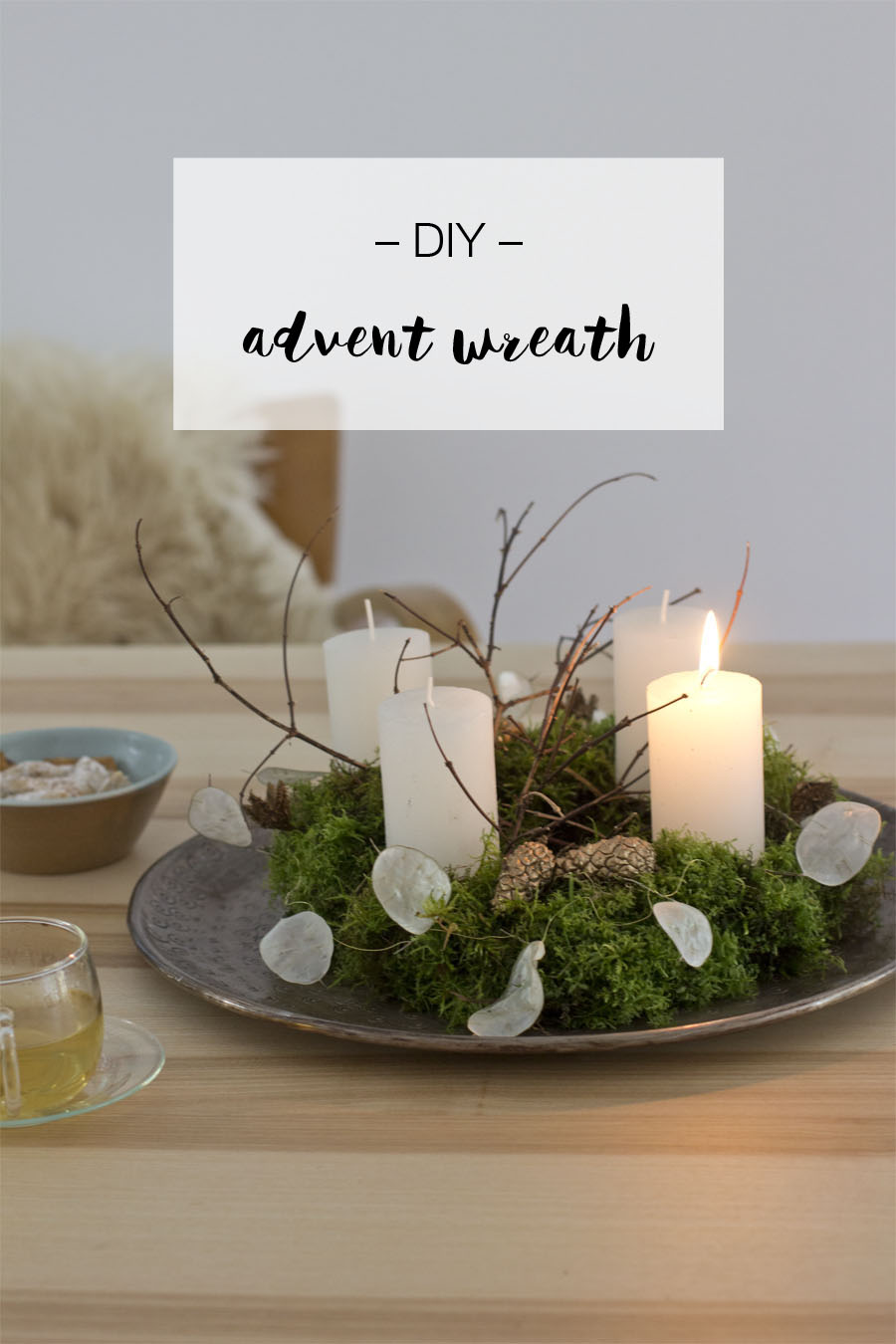 What tradition do you have to celebrate the arrival? Anything you like to share?
Now. Carry on!
*sponsored post