If you follow me on Instagram (and watch my stories from time to time), you know that I had something completely different planned to make this week. Well, not only planned but I made something. It failed. Not failed, failed that it's now in pieces and I had to throw it out but failed in the sense of it's not working for the purpose I wanted. I'm in the process of fixing this, so I might be able to tell you more next week.
But luckily I never run out of ideas and I planned to make another DIY video tutorial with already a specific idea in mind. But because I hadn't planned this for this week, it took me a little longer and I'm sharing this "how to restyle planters 3 ways" tutorial today. Hope you enjoy it!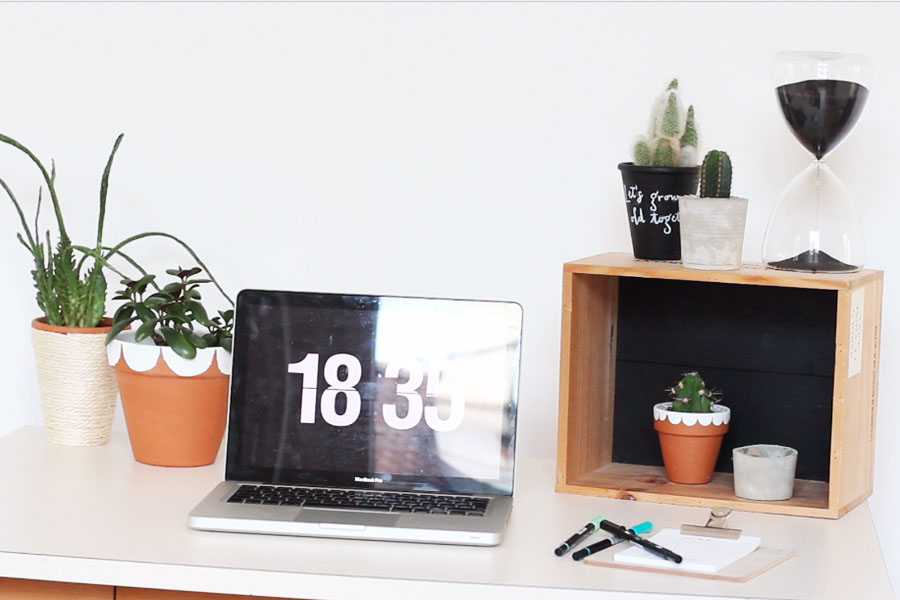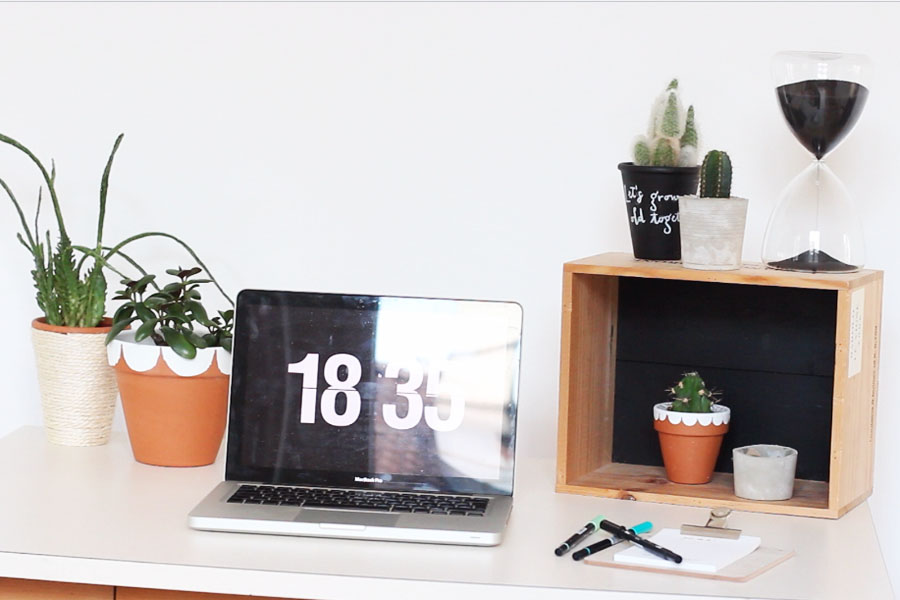 You can easily decorate them outside but as you see, they are perfect for the inside as well.
See the whole tutorial now here on youtube. Make sure to subscribe to my youtube channel while you're at it. It would mean a lot.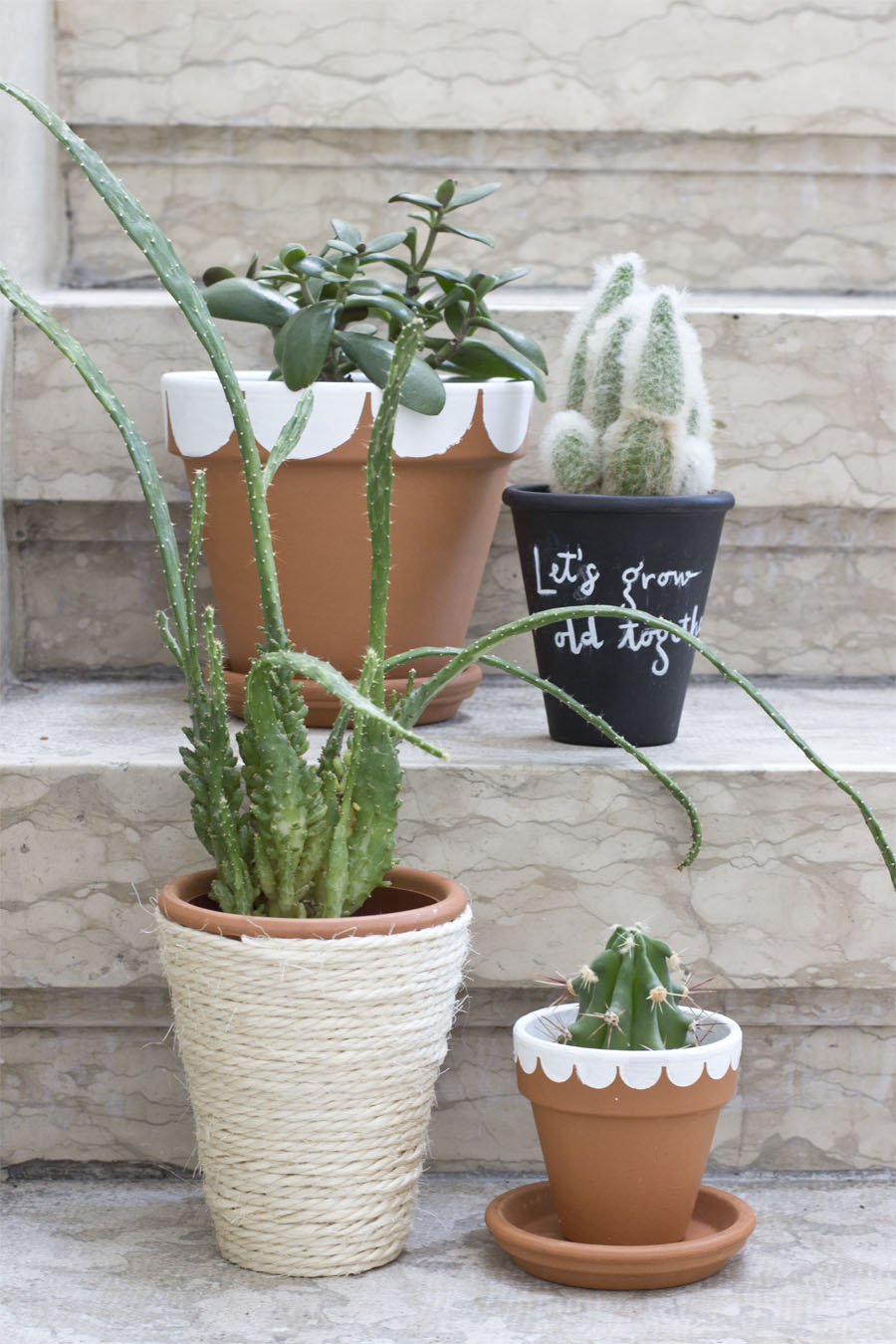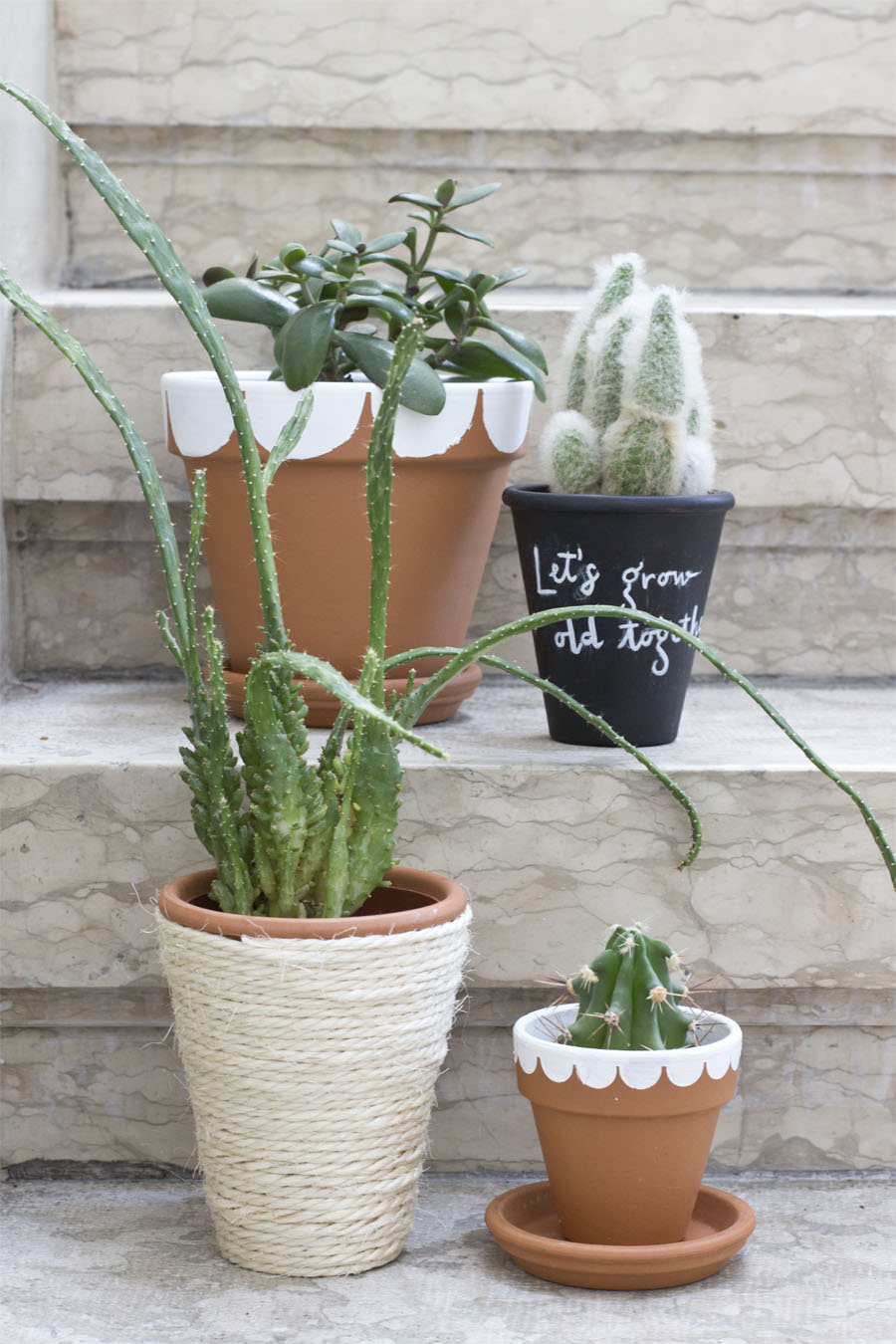 I love their modern look and I think about new sayings for the chalkboard pot. My inspiration here was this DIY post from last year. Any other puns that I could use? Suggestions are welcome!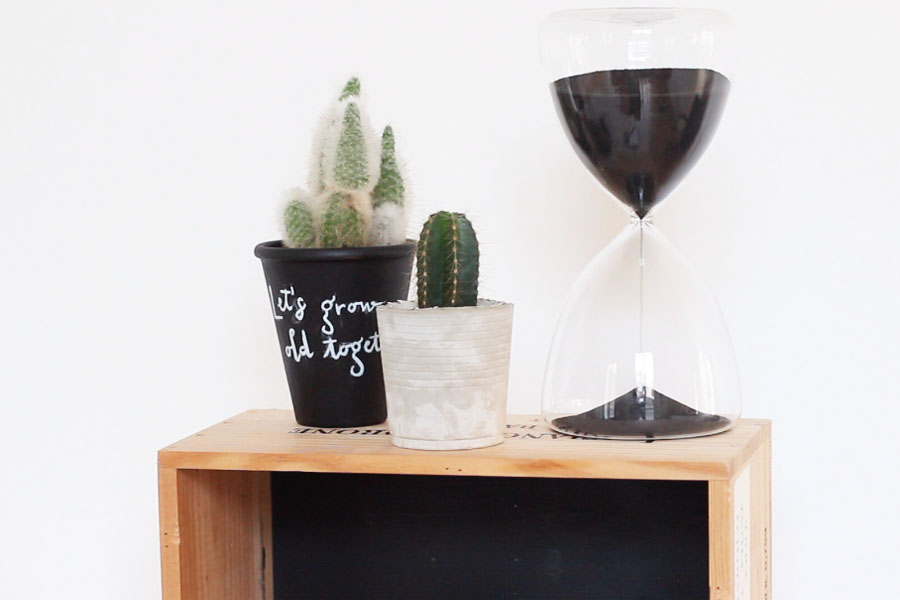 This is actually shot in the staircase of the house I'm living in and it totally looks like Italy. Which reminds me that I still haven't shared my story about the holidays with you. Shame on me! Do you feel better when I tell you that I've been busy making DIY tutorials? Maybe not. It's also a lame excuse.
What are you working on at the moment? Something that failed is not finished yet?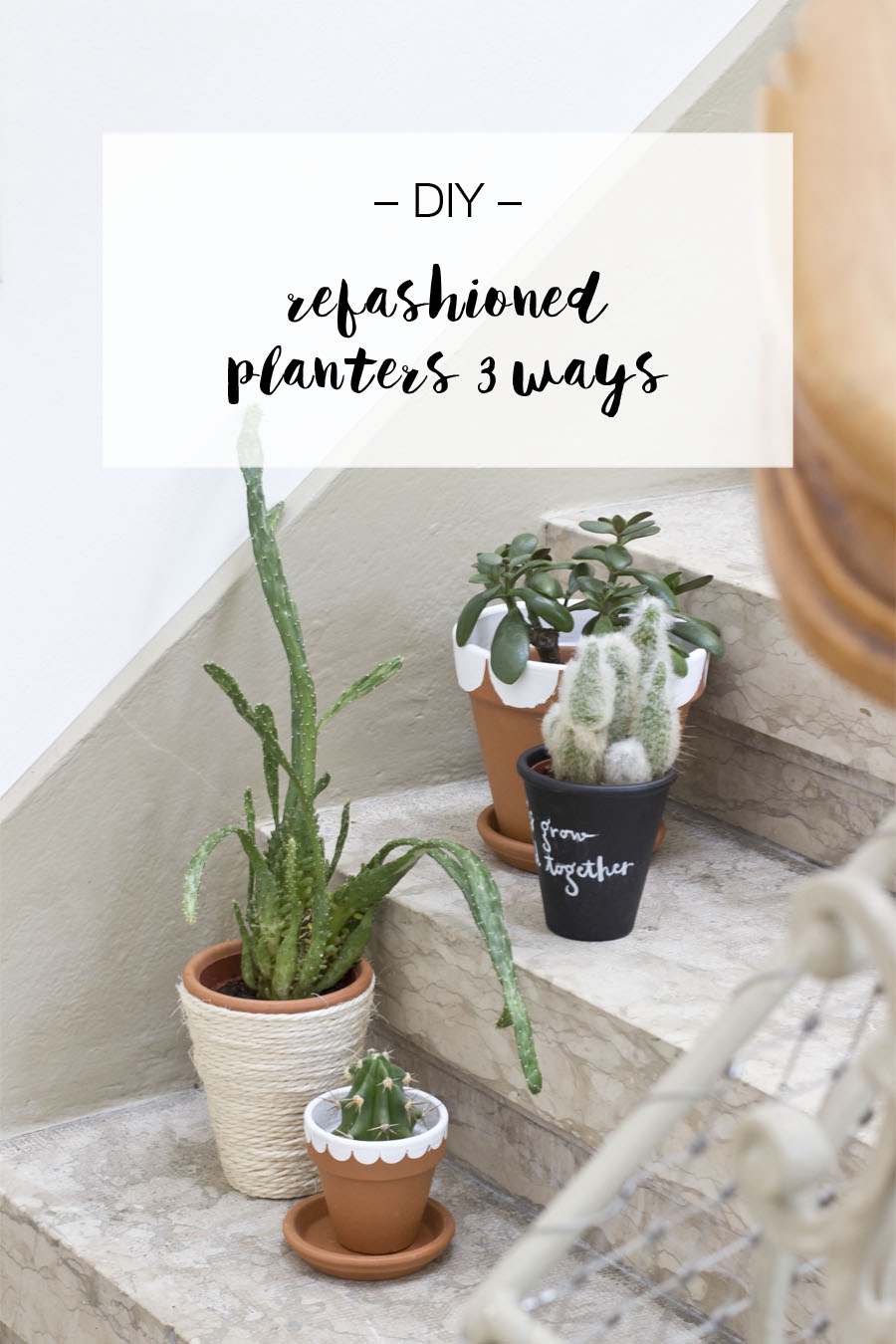 Now. Carry on!