My parents were on holiday for 2 weeks and they asked me (and my sisters) to look after their chickens, quails and garden. So I had access to many eggs, summer fruits, vegetables and a garden to relax in. I used the first 3 to an excess but not the latter. Why, you ask? Because it's impossible at the moment (at least in Austria) to just sit in the garden without getting stung by mosquitoes everywhere. Even picking blueberries and blackberries was a challenge and you might have seen this picture of me on Instagram wearing jeans while doing so. In the summer midday heat. But I wouldn't be a DIY blogger if I didn't come up with a remedy: anti-Mosquitoes scented candles!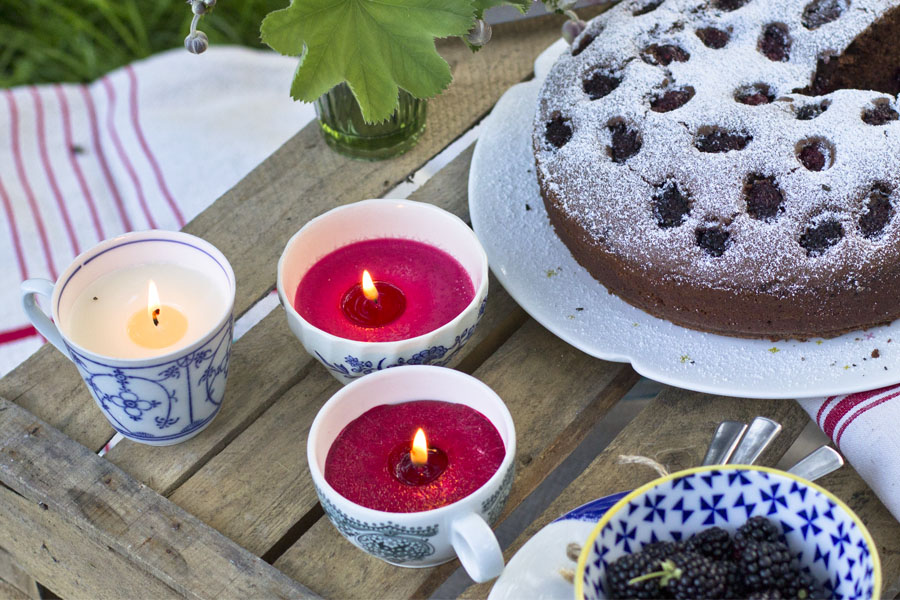 I made this scented candles DIY for the Alpenwelt Magazin and you can get the full tutorial with much more picture here. The best about this DIY is that all ingredients are natural and I even upcycled old cups and bowls as candle cups.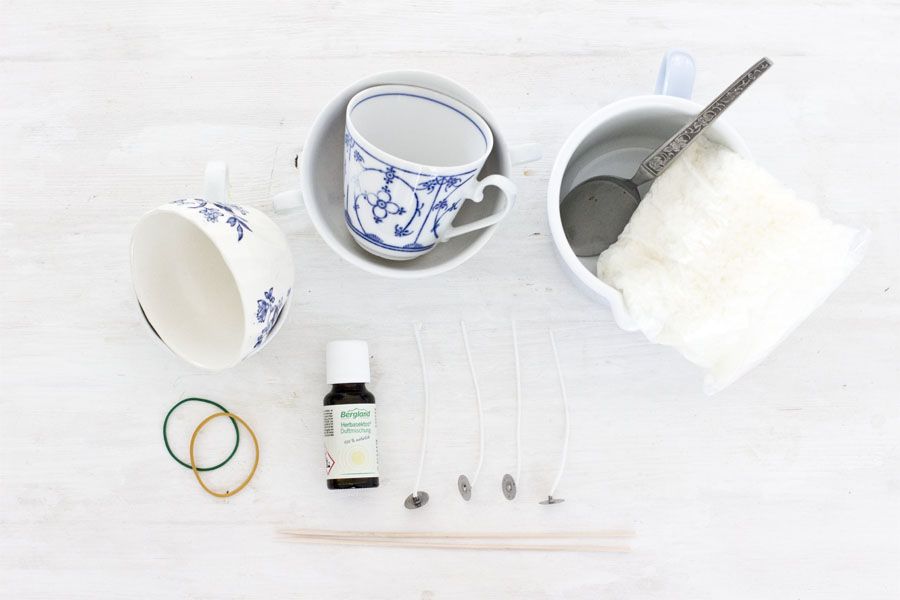 What you need for you own DIY all-natural anit-mosquito candles:
different cups
wax pellets
a fire-proof pot
a spoon
wicks
wooden sticks
rubbers
aromatic citrus based oil
Take the wax and melt it on medium heat in a pot. Put the aromatic oil in there.
Take the wicks and place one in a cup. Take the wooden sticks and place the end of the wicks in between. Fixate with the rubbers – just like you can see in the picture above.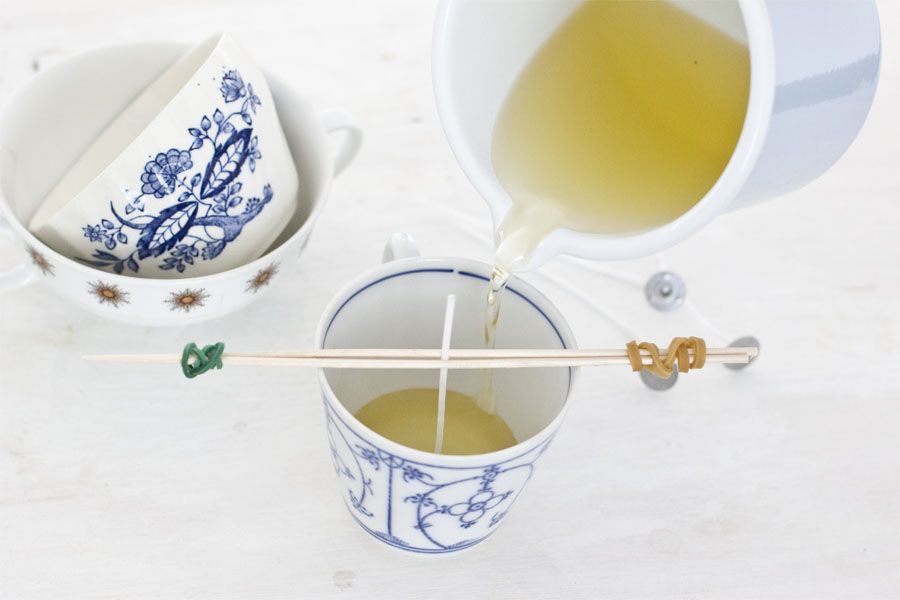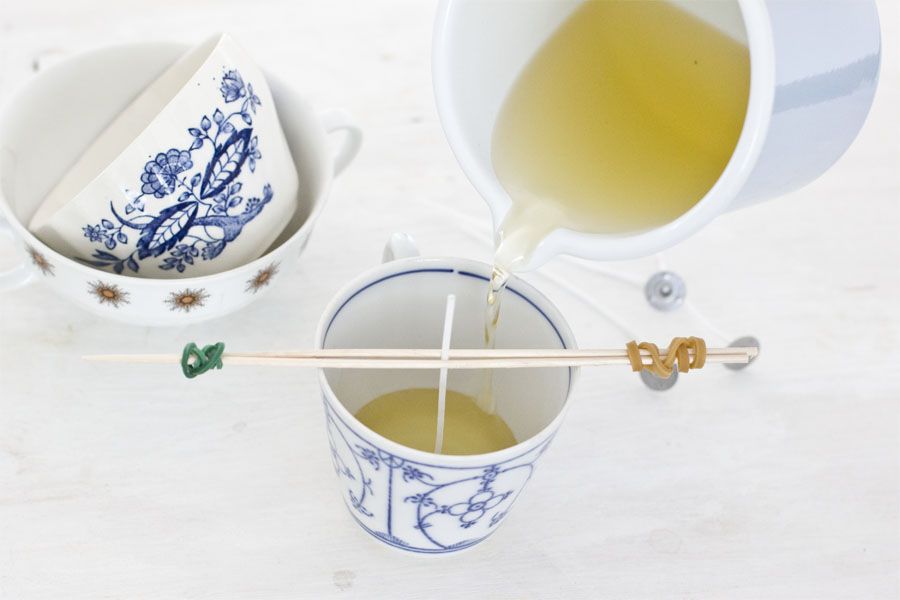 Pour the wax in there and let it cool completely.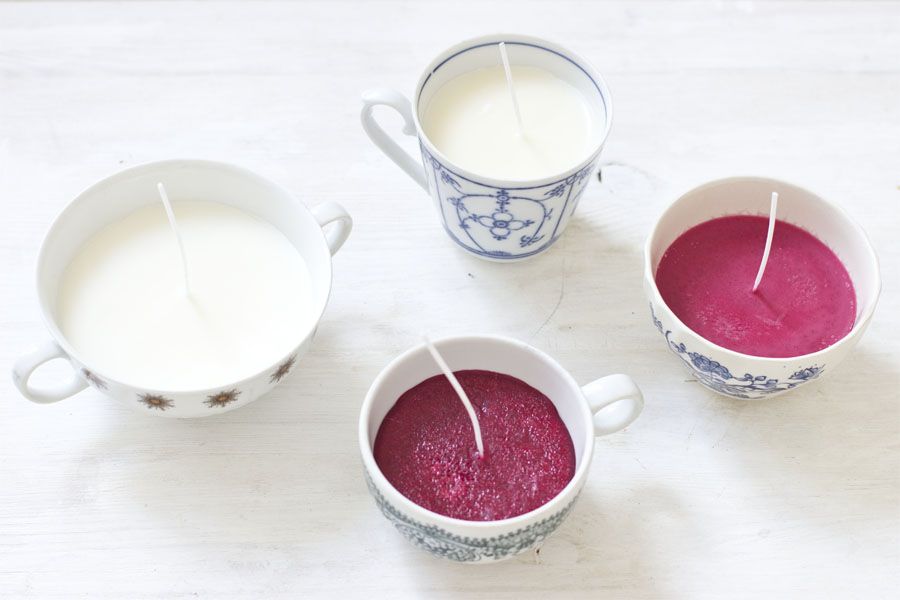 I had some colored wax left from a finished candle and added it into the mixture to make them colorful. This is how easy you can make upcycled and all-natural anti-mosquito candles.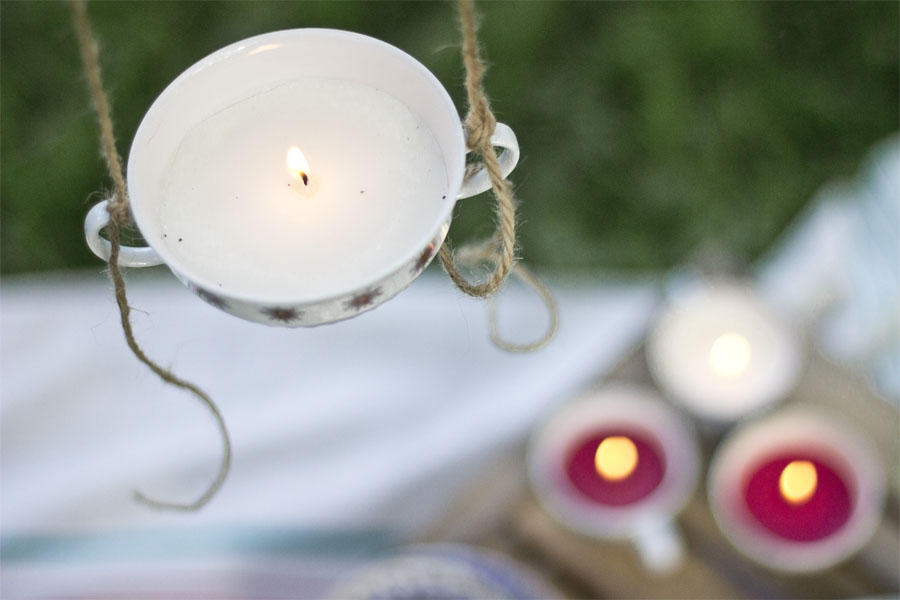 I shot these pictures in my parents garden, making a picknick. Or pretending to have a picknick. My dad was mowing the lawn, while I ran around with my camera, trying hard to get in my pictures. Who would want to sit with me here?!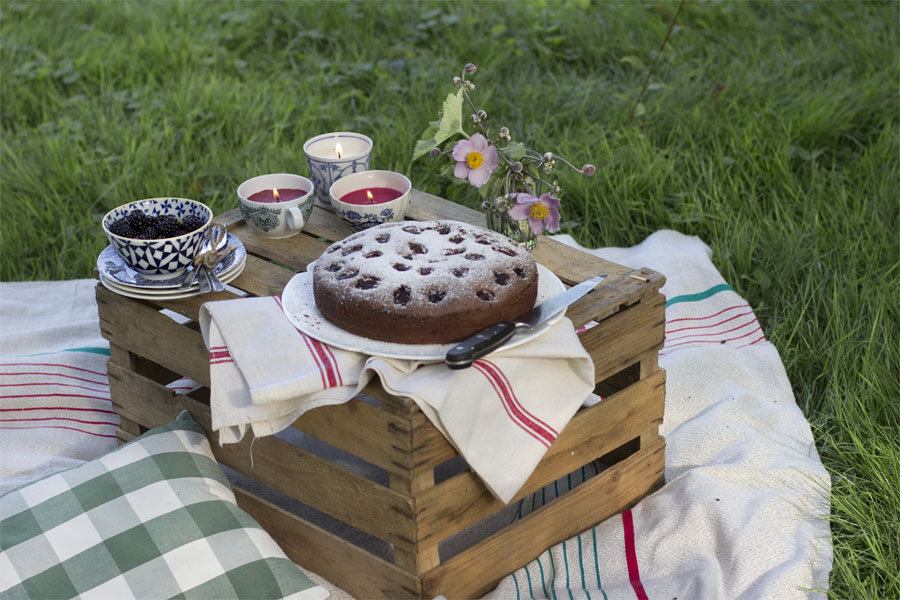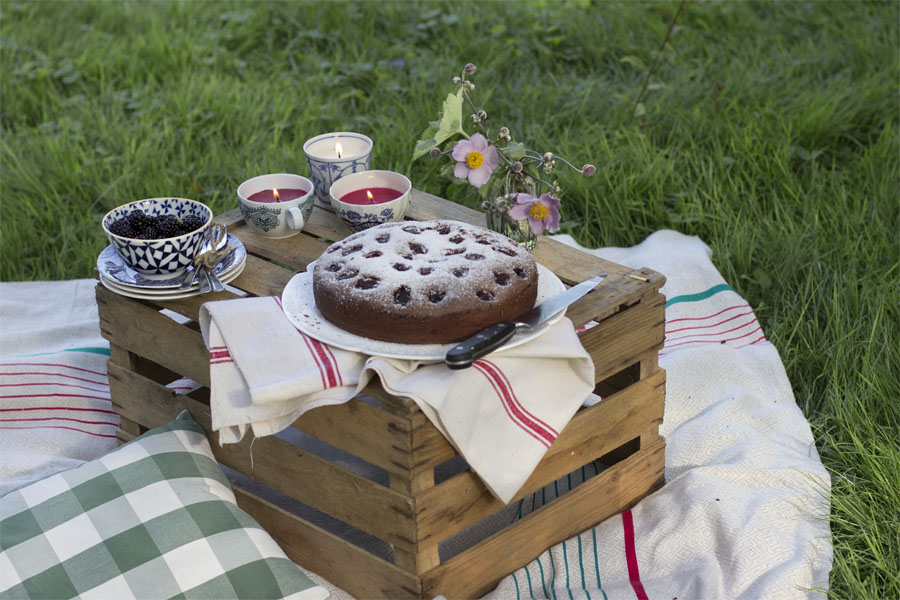 The handmade scented candles worked wonders: not one mosquito bite that wasn't already there! You might have to get used to the smell first as I made them quite strong (just in case!) but after that eating this delicious blackberry cake was a real treat. The recipe will follow next Tuesday. Stay tuned!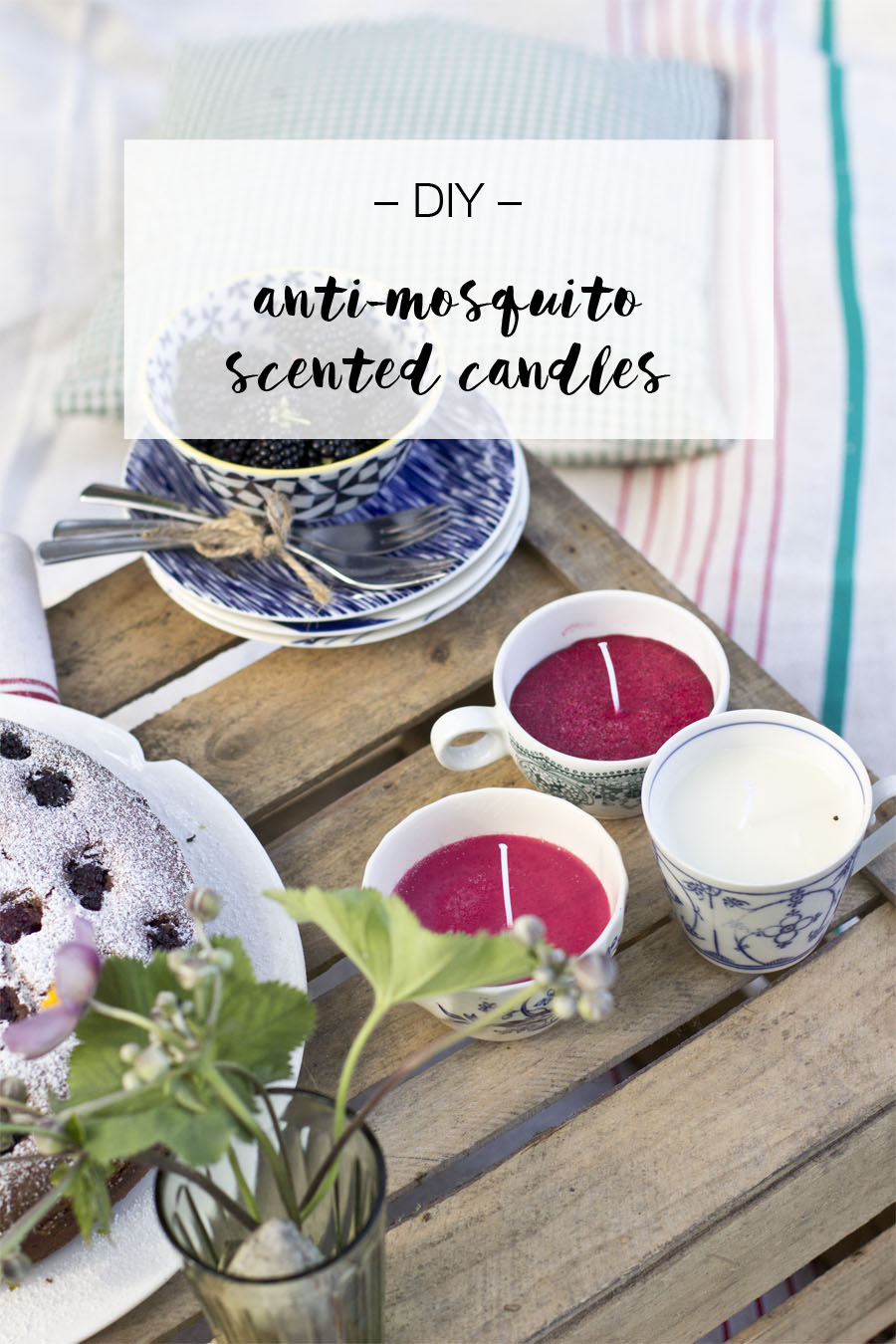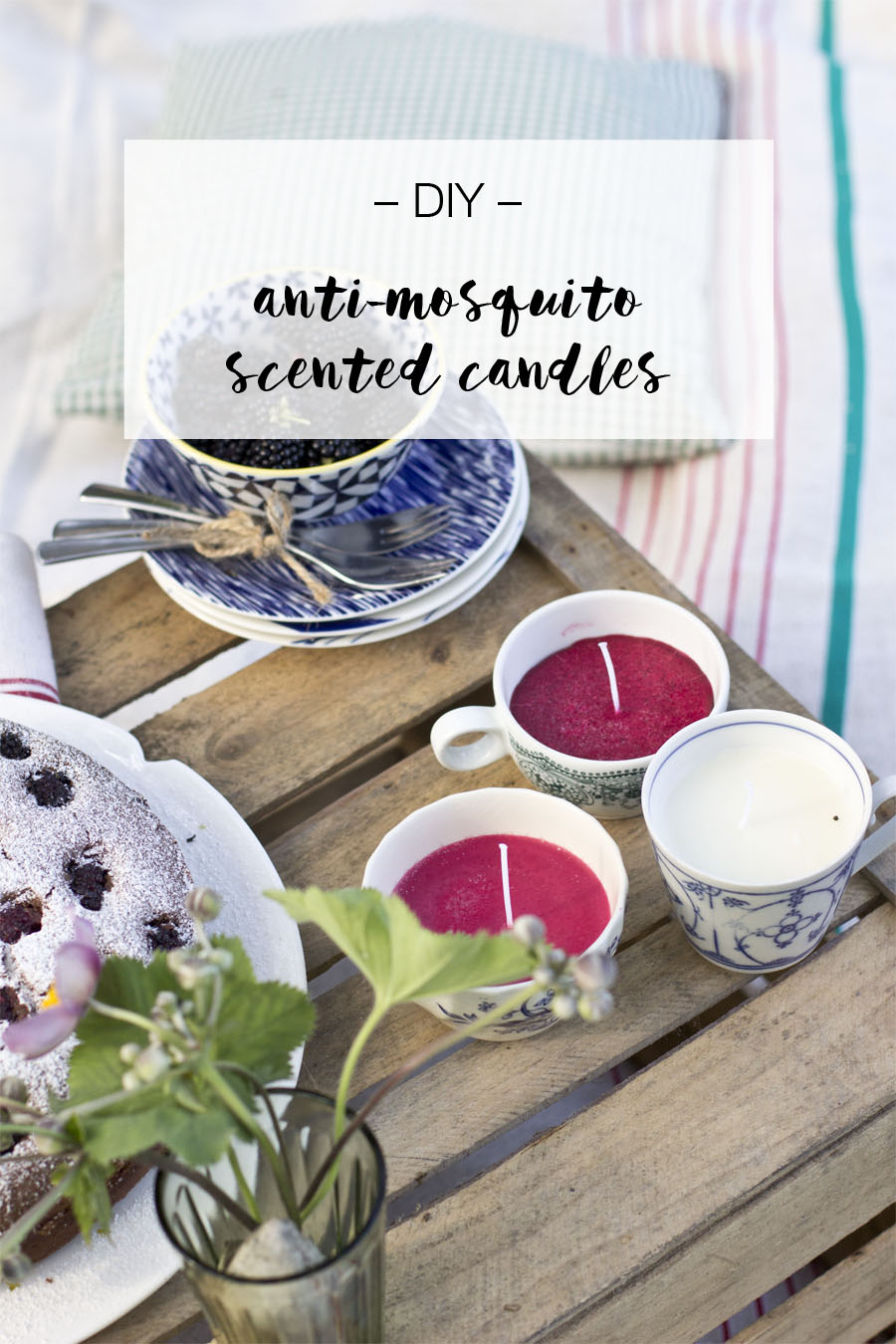 Do you have problems with mosquitoes where you live?
Now. Carry on!