If you follow this blog for the past year, you might know how much I've been longing for a balcony. It finally happened and besides the weather not playing along, I'm happy as a four-leaved clover! It's not all set and done to reveal it to you yet but I'm working on it.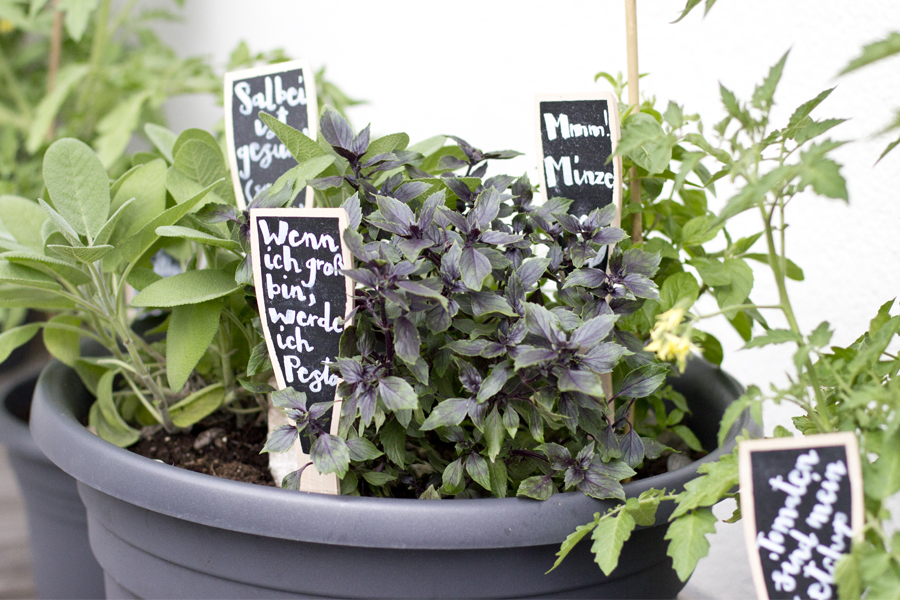 Part of  it is the herb and vegetable garden my boyfriend and I are working on. He's responsible for the hard work aka planting and watering and I'm responsible for the really important work aka aesthetics. Part of this I made some cute wooden herb labels.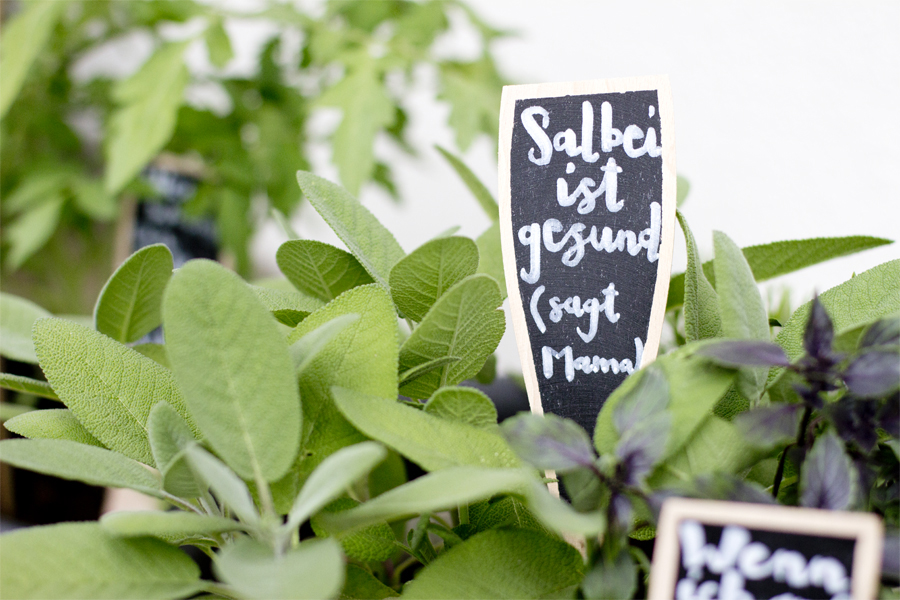 You can find the whole tutorial (in german) over on Alpenwelt Magazin with lots of pictures that guide you through the process (for english speakers, and there's google translate too if you need help).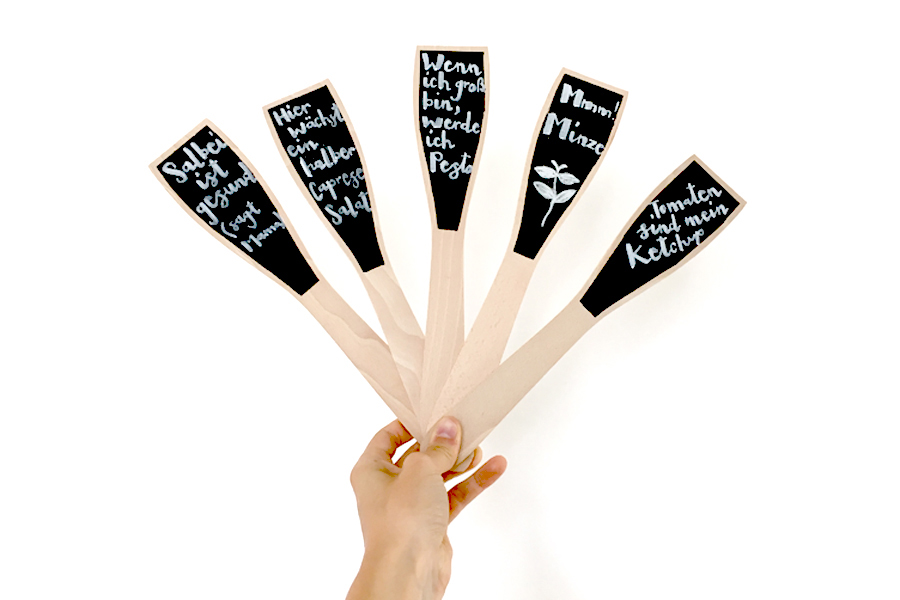 Aren't those cute? I didn't settle for the name of the herb but rather a saying that reminds me of it's purpose. What would you write on it?
Find the whole tutorial here. Now. Carry on!