It's been a long time since I posted a fashion DIY here on the blog. I admit: I just didn't feel inspired. But when I saw the great DIY tutorials on Zalando, the muse kissed me (on both cheeks).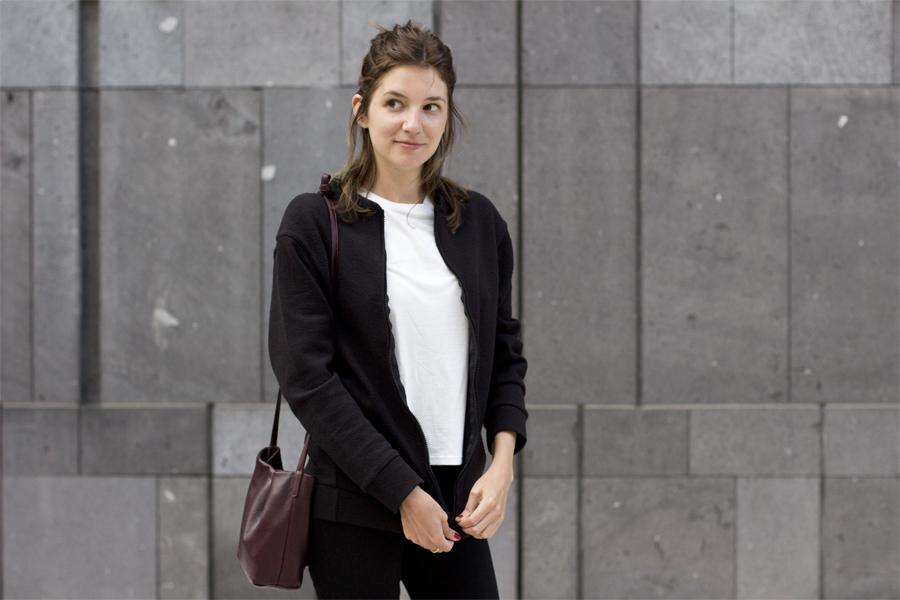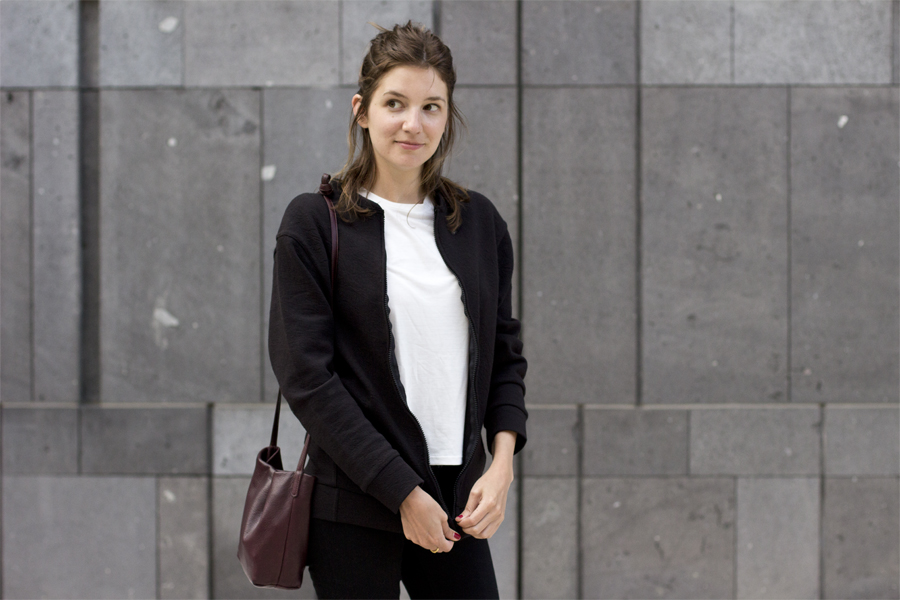 I knew for quite some time that I wanted to have my own bomber jacket. Hanging with my sisters I felt fashionable left out not having one. But finding one that first of all fits perfectly, second is out of great material and third looks unique, is quite the challenge. Then I thought to myself: bomber jackets look just like sweaters with a zipper. Why not take a sweater and turn it into a bomber jacket?! Thought and done.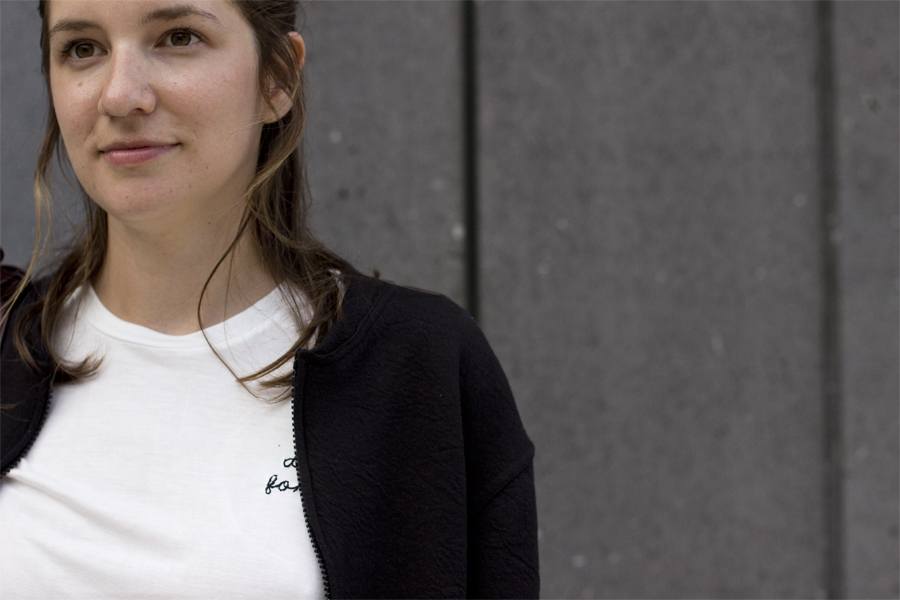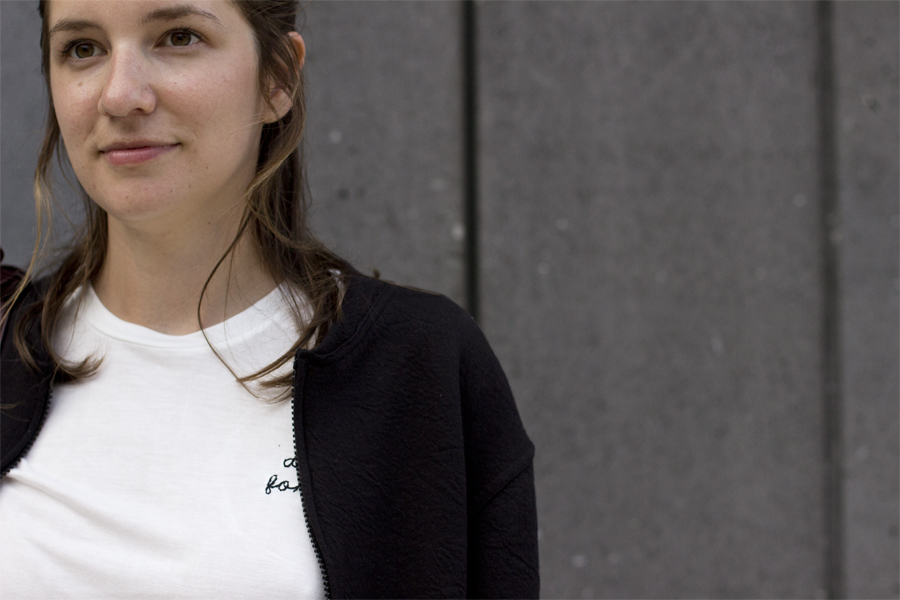 It's really as easy as it sounds. Basic sewing skills are all you need! And you can use an old sweater too. I took a men sweater and turned it into a longer jacket. I just realized afterwards that it looks much better on my sister and I gave it her as a present. Such a bummer that I have to make one again! Just kidding. I love that I can make more in just one crafty afternoon!
Also because I was at it and this was a dream of mine for quite some time now: I made a DIY video. Take a look! You see my sister make an awkward amazing dance!
What do you think? Would you like to see more DIY videos from my side?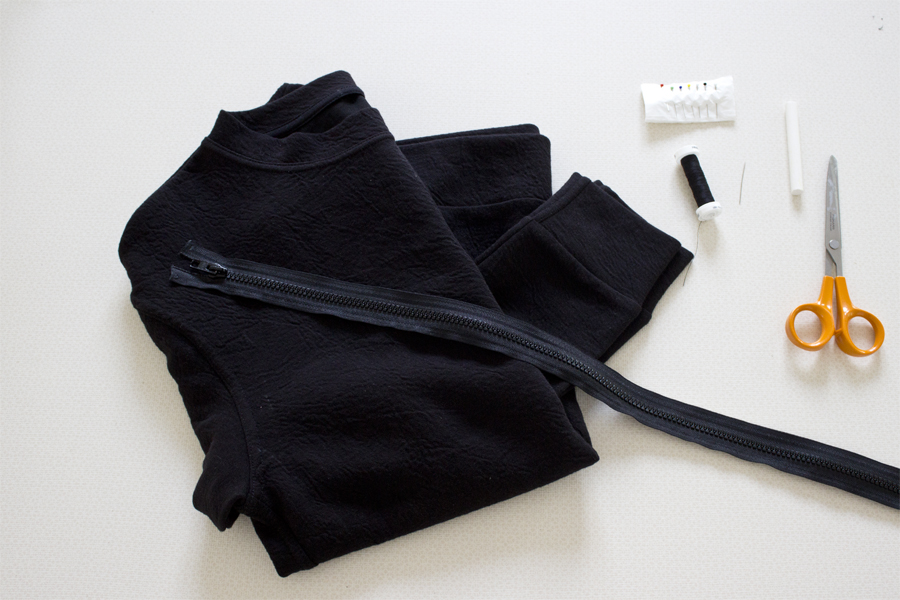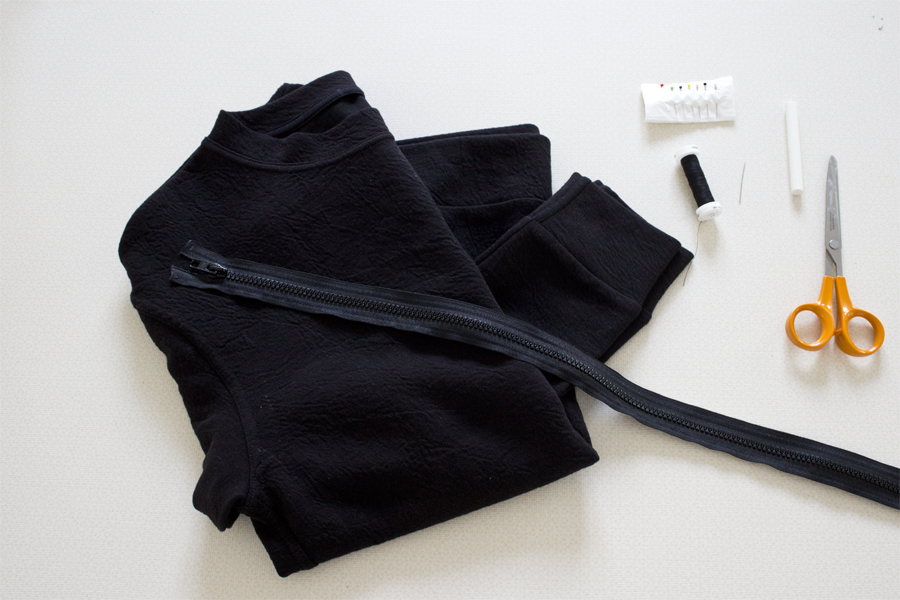 All you need is:
a sweater
a zipper at the length of your sweater
scissors
chalk
pins
a sewing machine (the needle and thread in the picture are just symbolically)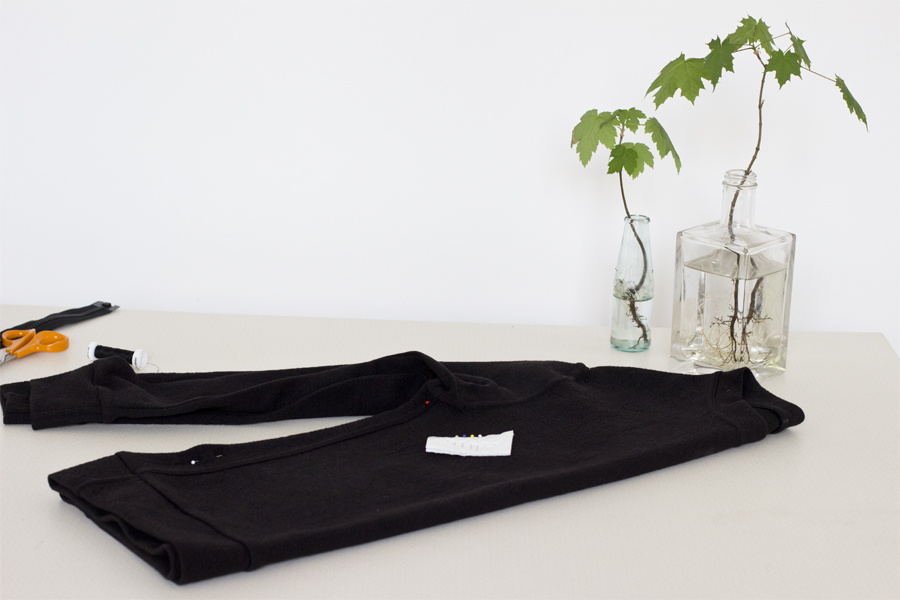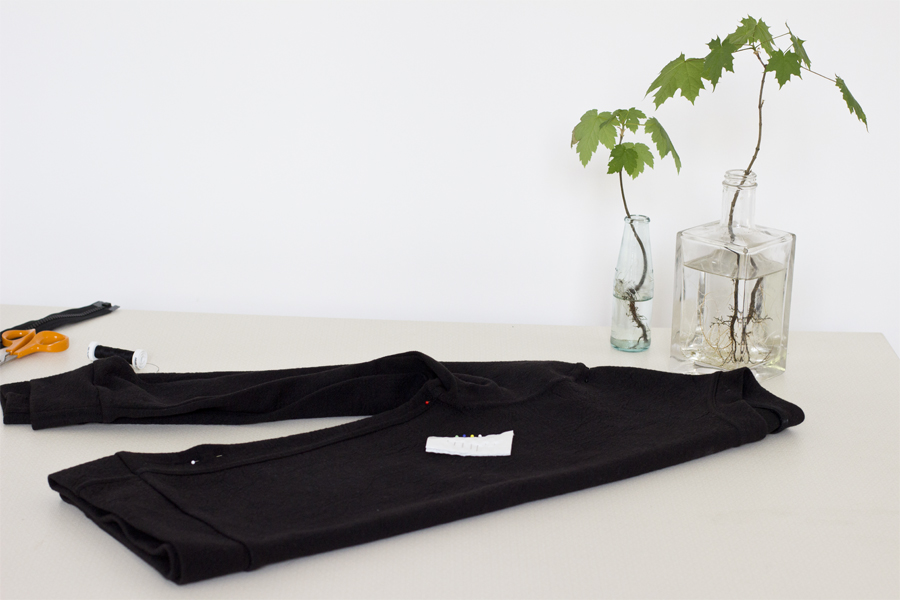 First fold the sweater into half and pin it down.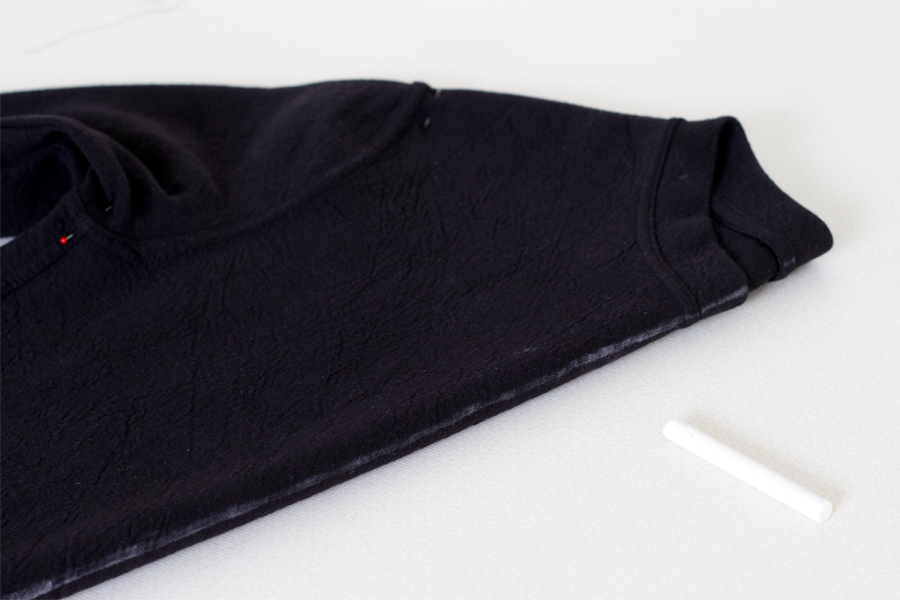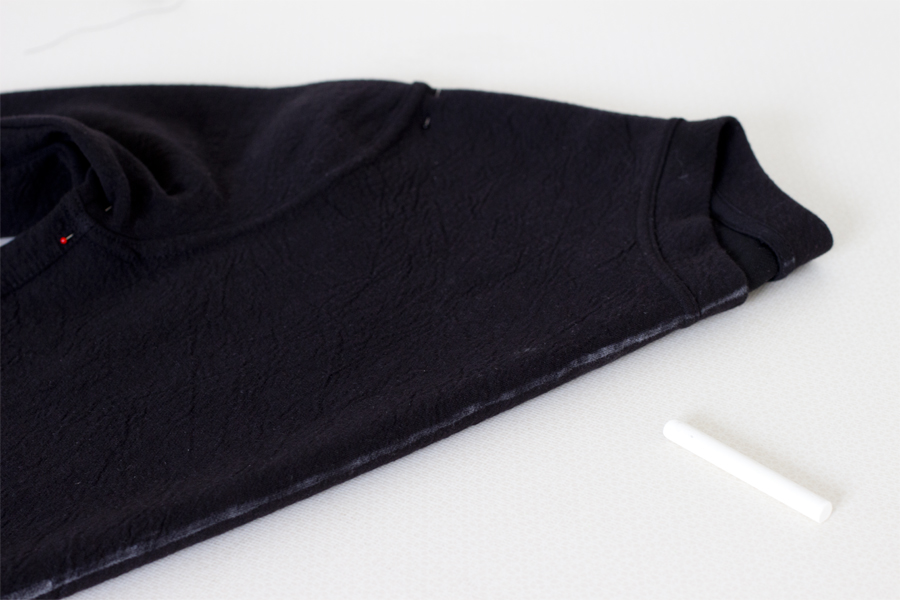 Take the chalk and follow the fold. Now you just divided the sweater into halves without using a ruler! Cut it open at the chalk mark.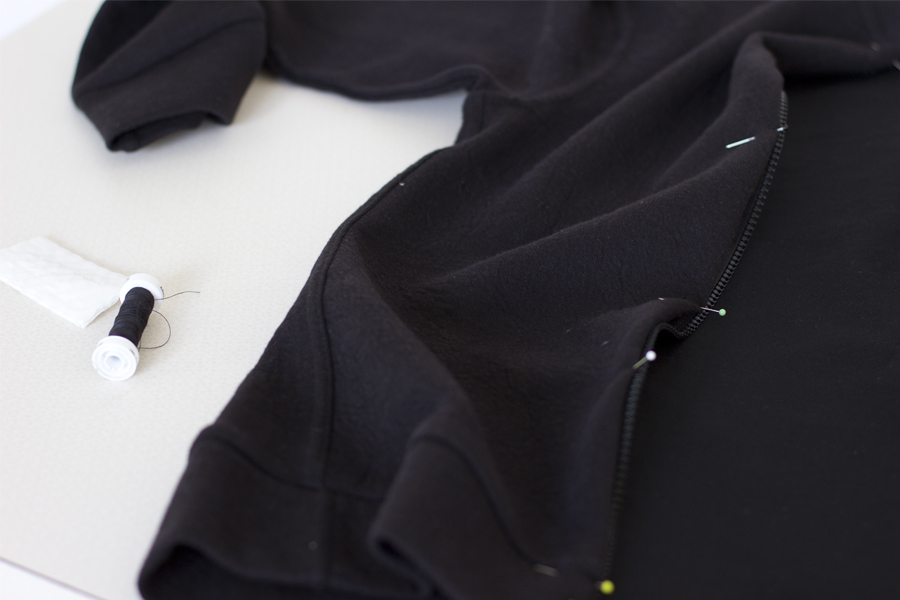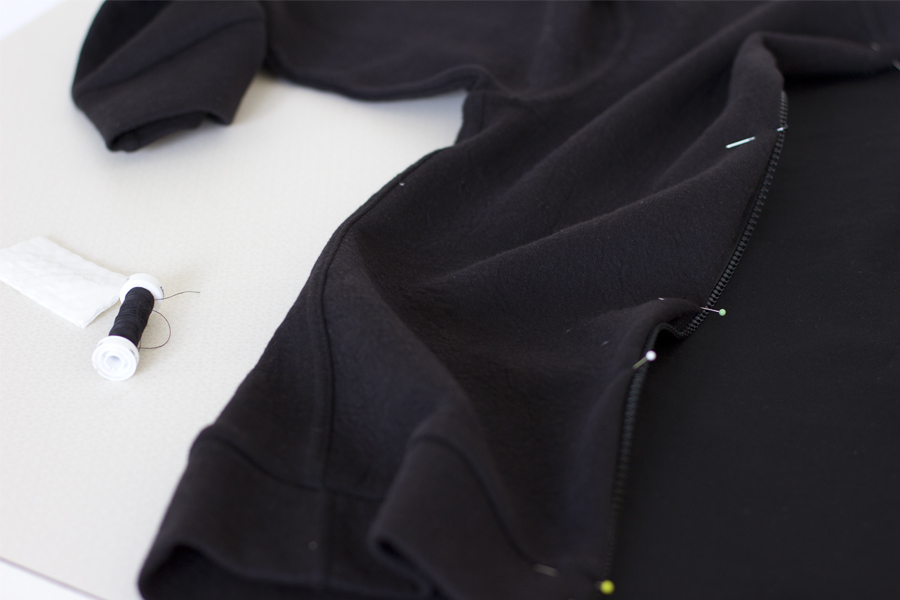 Fold the just opened side 1 cm inwards and pin the zipper to the inside. Do this on both sides and sew it with the sewing machine.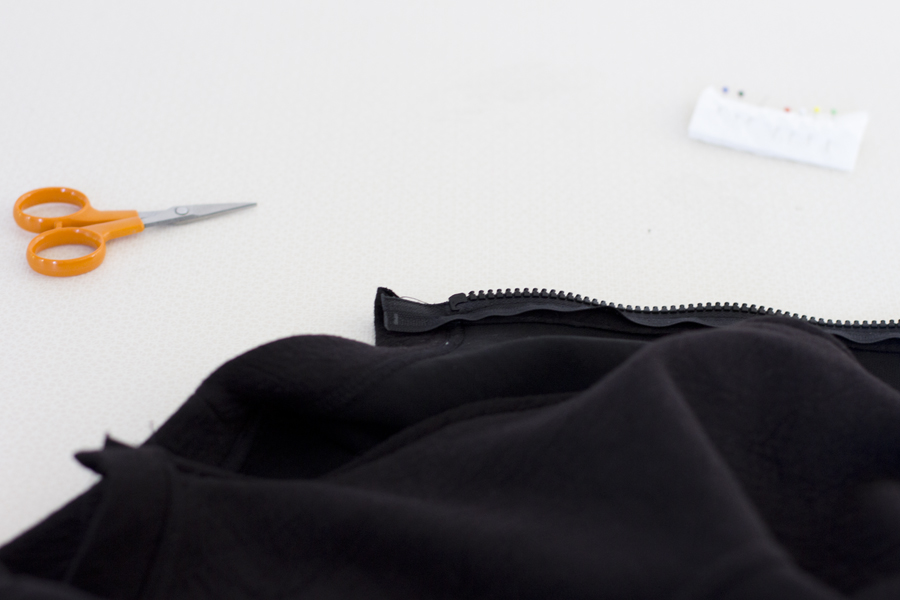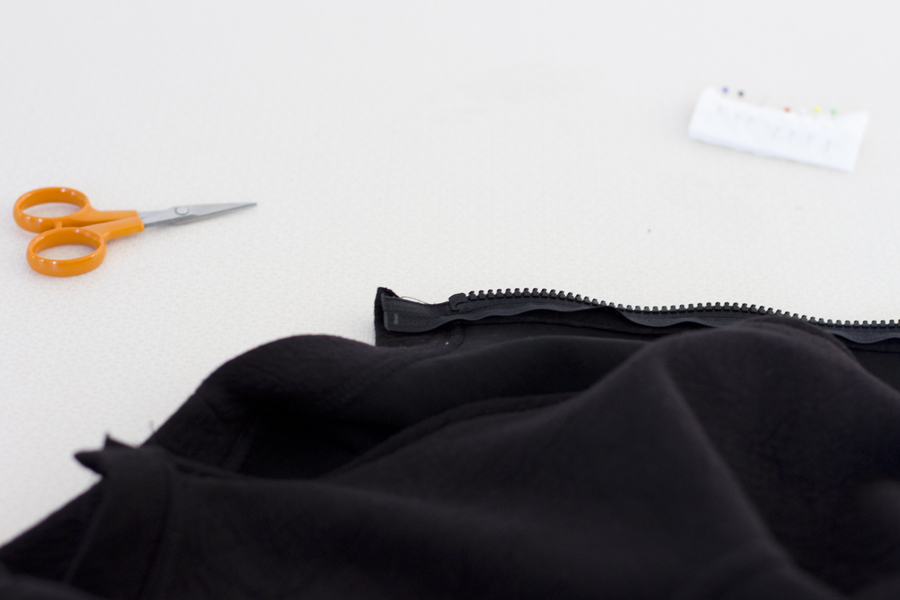 It looks like a jacket but not like a bomber jacket yet. To achieve the ultimate look, we have to change the collar: for this open the seam of the collar about 10 cm in.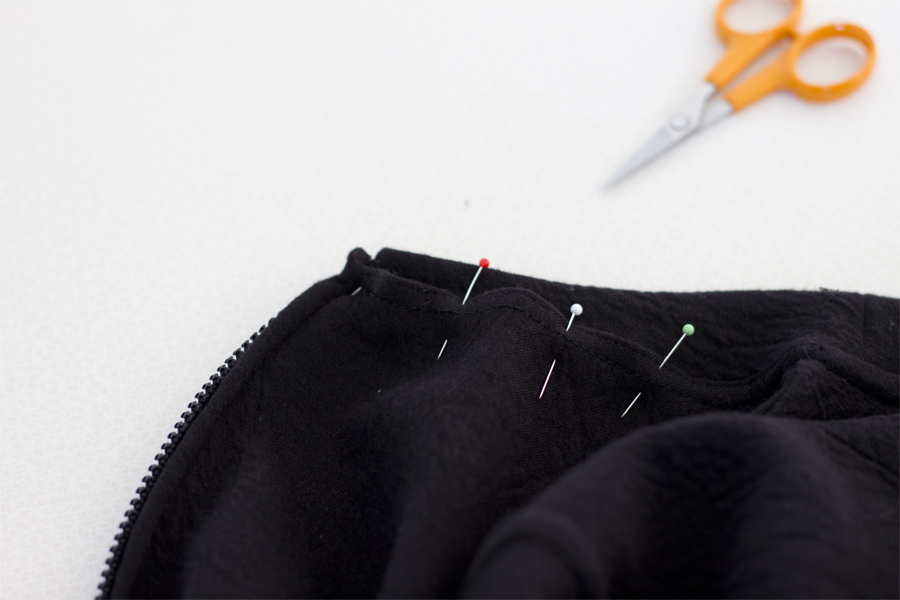 Fold it down and pin it back to the jacket like in the picture above and sew it back on with the sewing machine. And voilá!! That's all!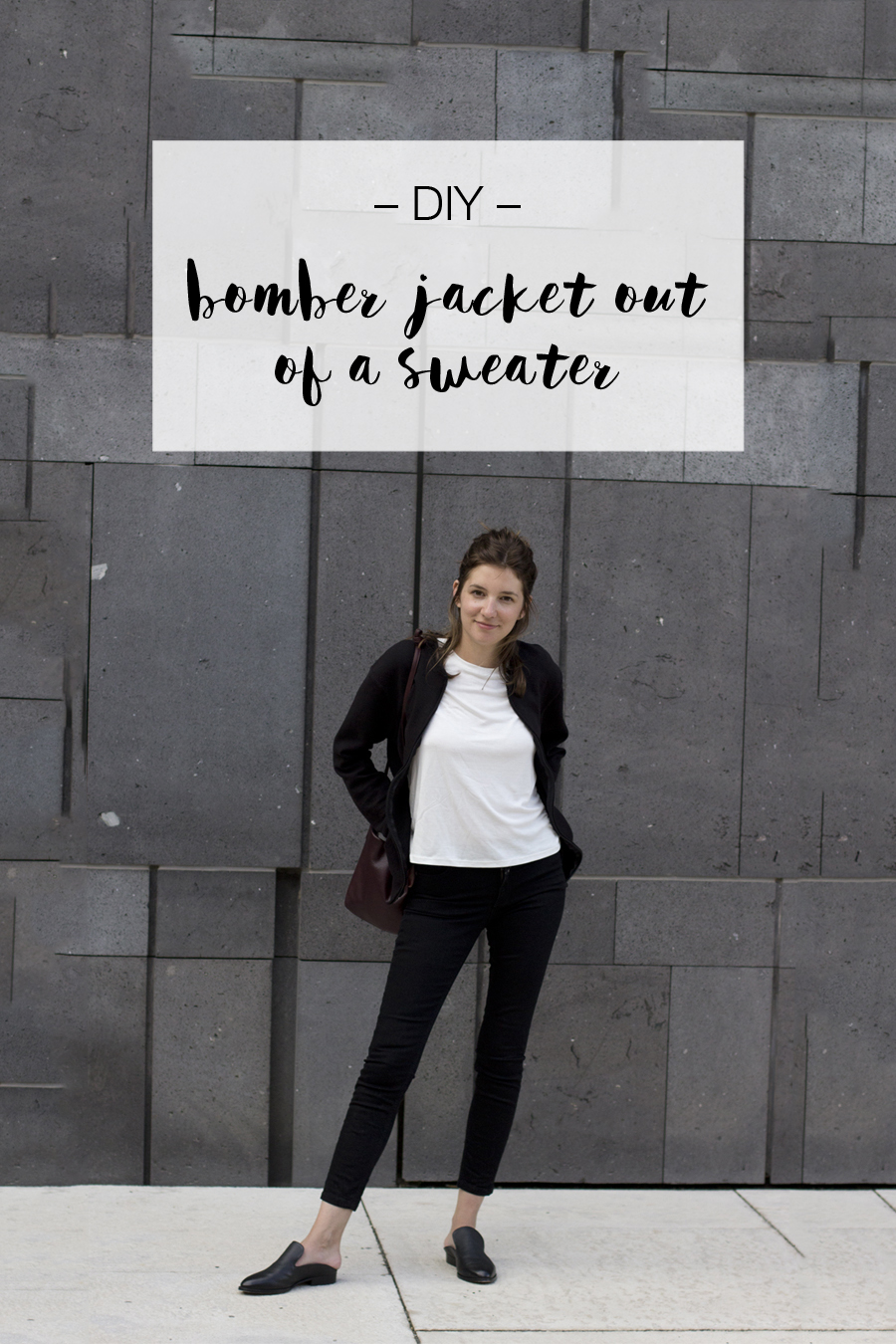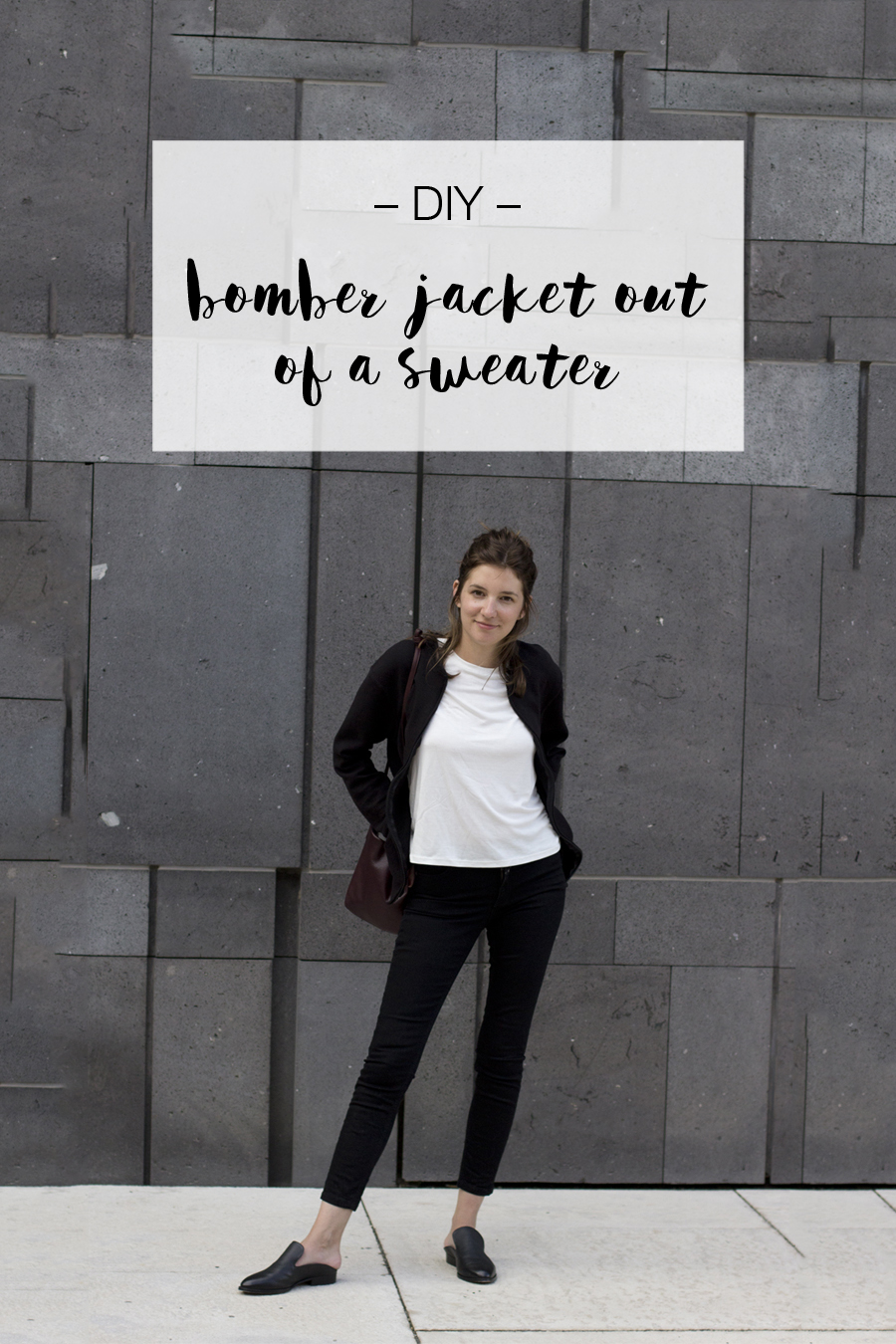 In the picture you see my sister sporting the bomber jacket like a real pro. I'm really proud of the outcome and maybe I'm not such a terrible sewer as I tell myself?!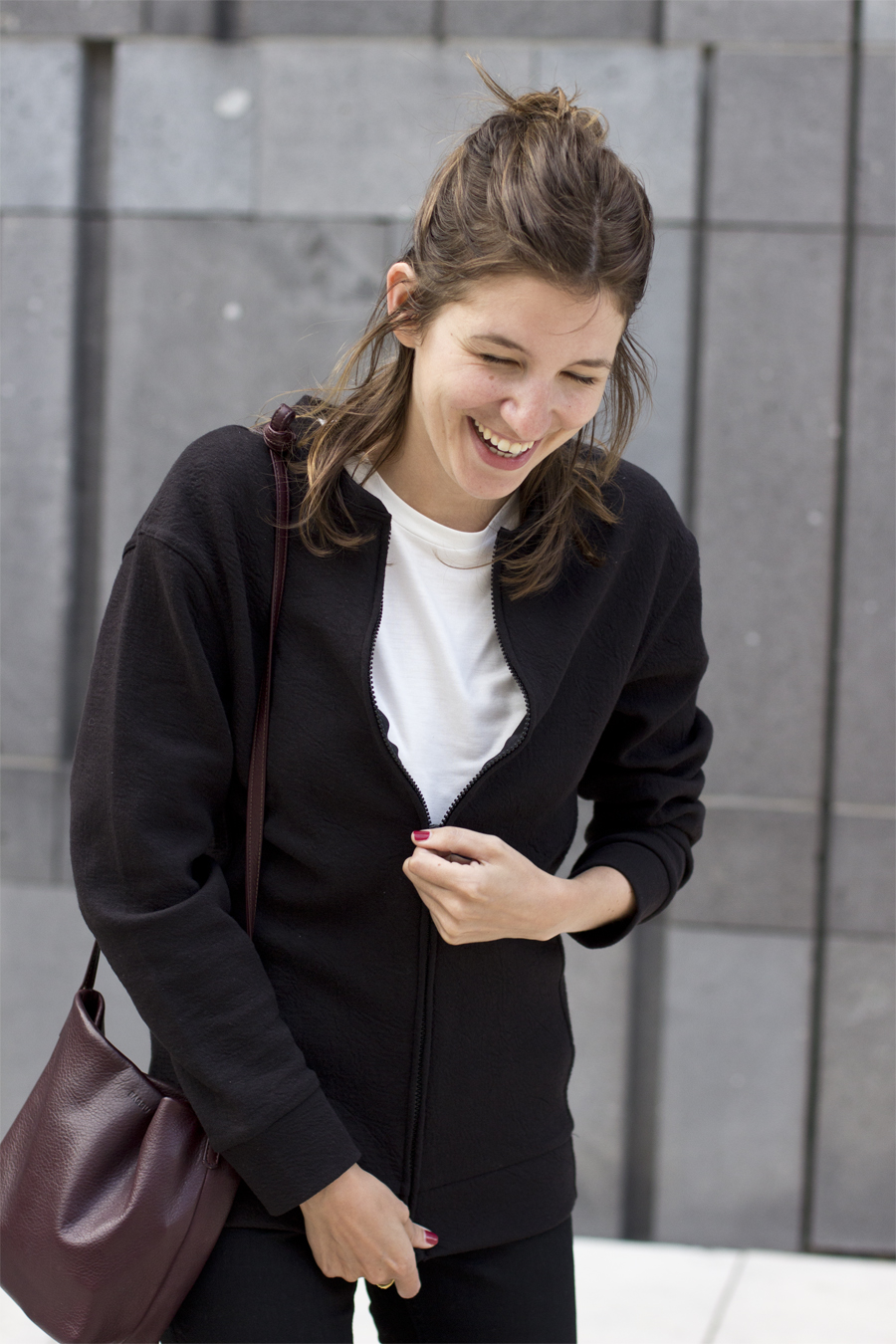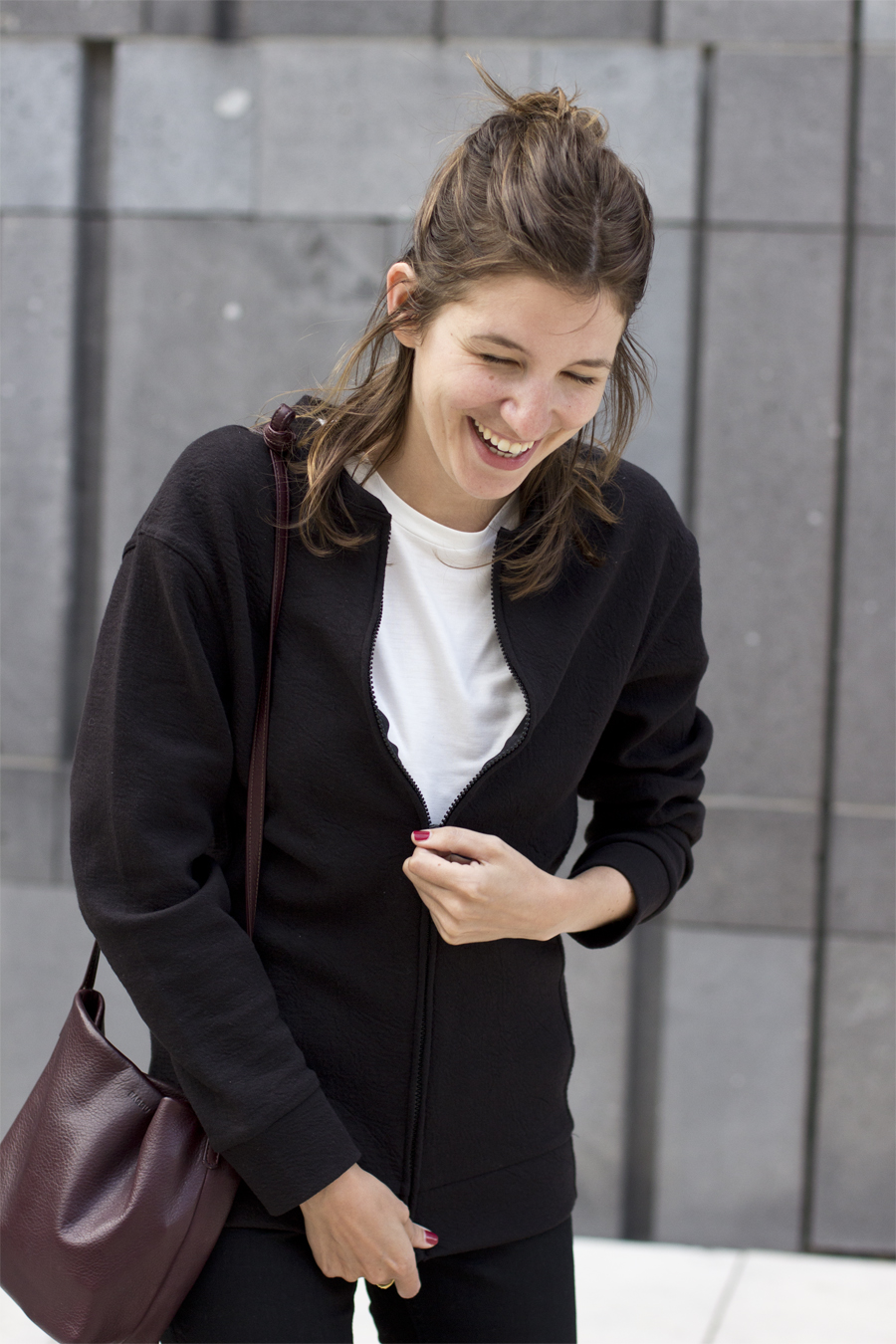 Now that I know how to make a bomber jacket out of a sweater, I'm looking at cool designs and old sweater differently. So much potential! Look how happy she is with her new jacket!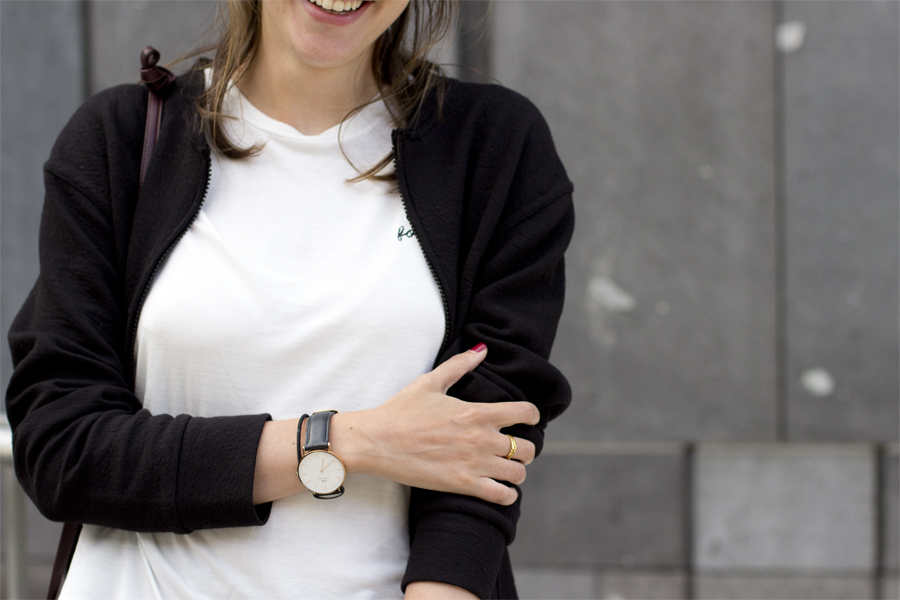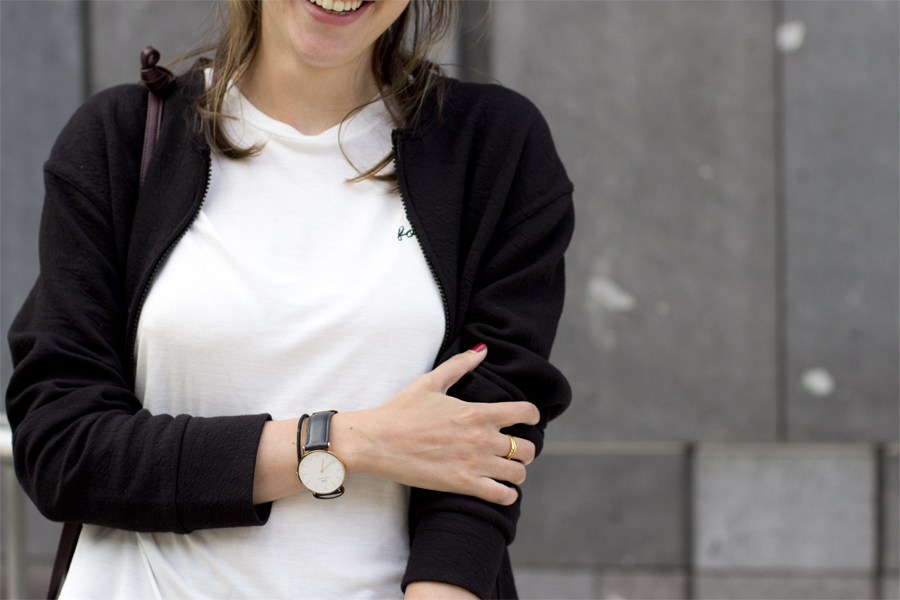 You also might know that I get bored of one and the same DIY project easily. (I always admire people that make one thing over and over again, so many times that they can even sell them!) So what's next? What harm project can I do next with my sewing machine? Maybe this tutorial for a signature jacket – reminds me a little of my signature shirt…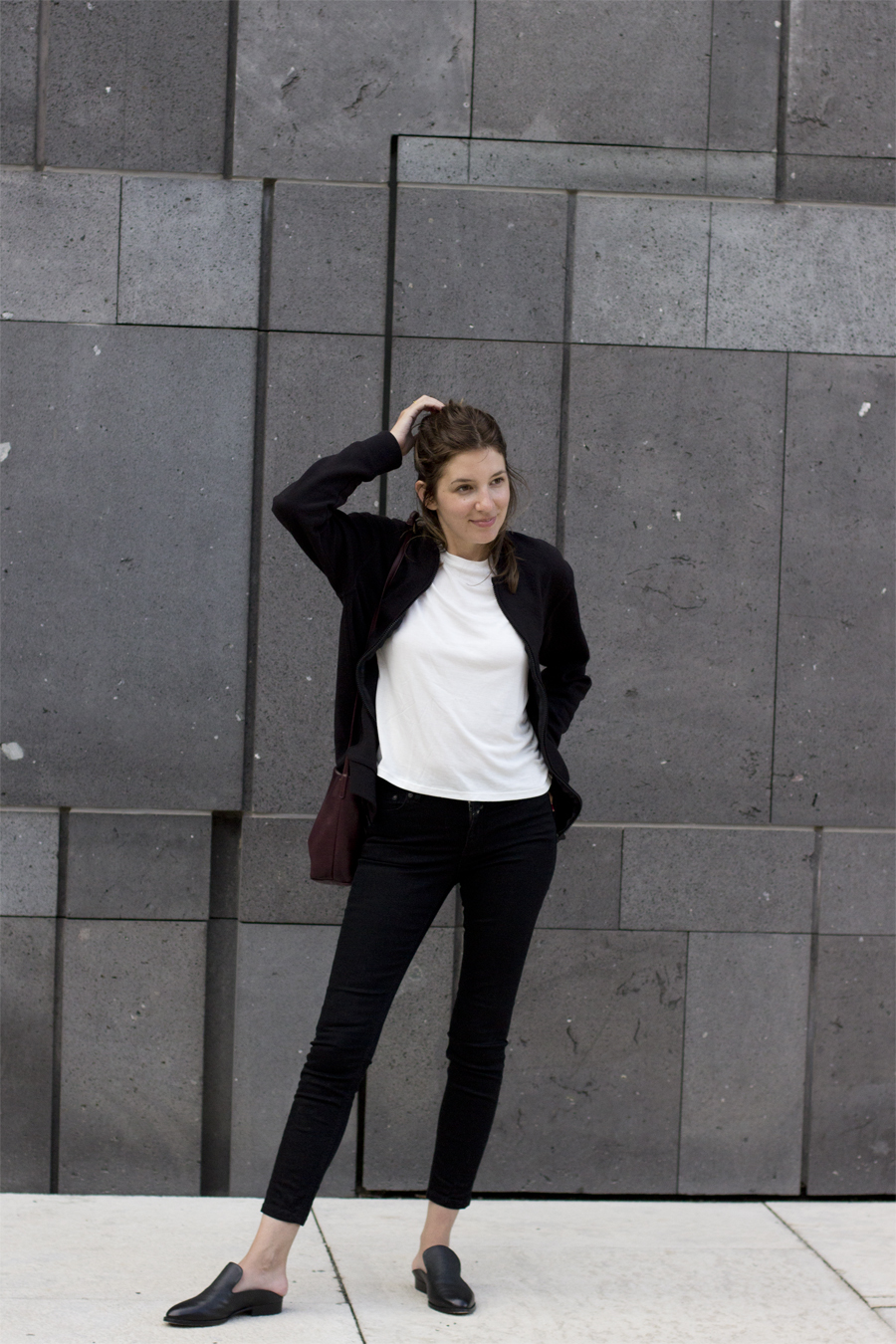 Or I just turn my signature shirt into a bomber jacket – just because I can.
Would you like to see more fashion tutorials? Let me know!
Now. Carry on!
Blogpost in cooperation with Zalando