If you thought I got tired of wild garlic by now, you're totally mistaken. I'm just starting with new recipes that conserves that herb for me to use it all year long.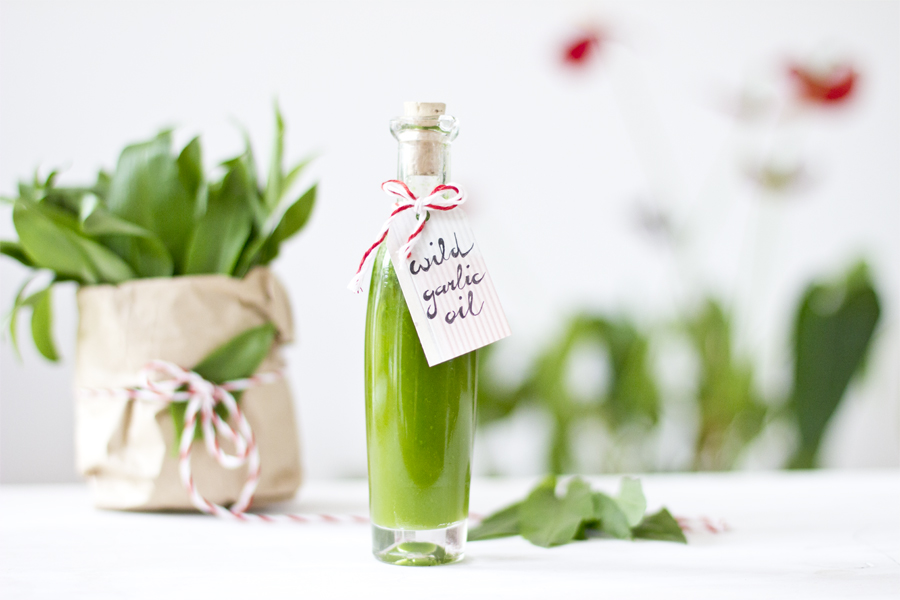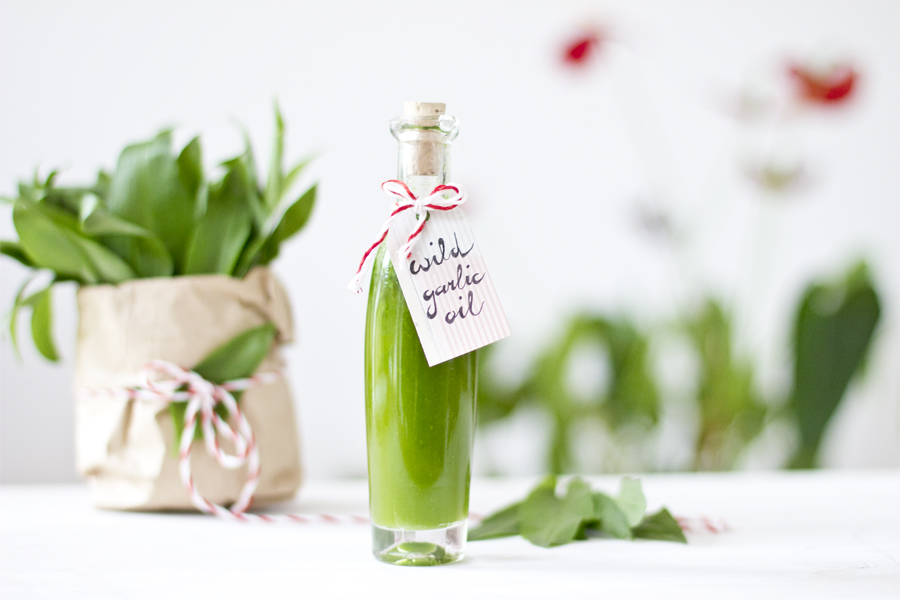 I tried some wild garlic infused olive oil last year and it didn't taste as intense as I'd like it to, so I tried a different recipe this year: wild garlic oil.
What's the difference you ask? Well for one you just put a few roughly chopped leaves into a bottle of oil and for the other you blend it in. Guess, which one I made.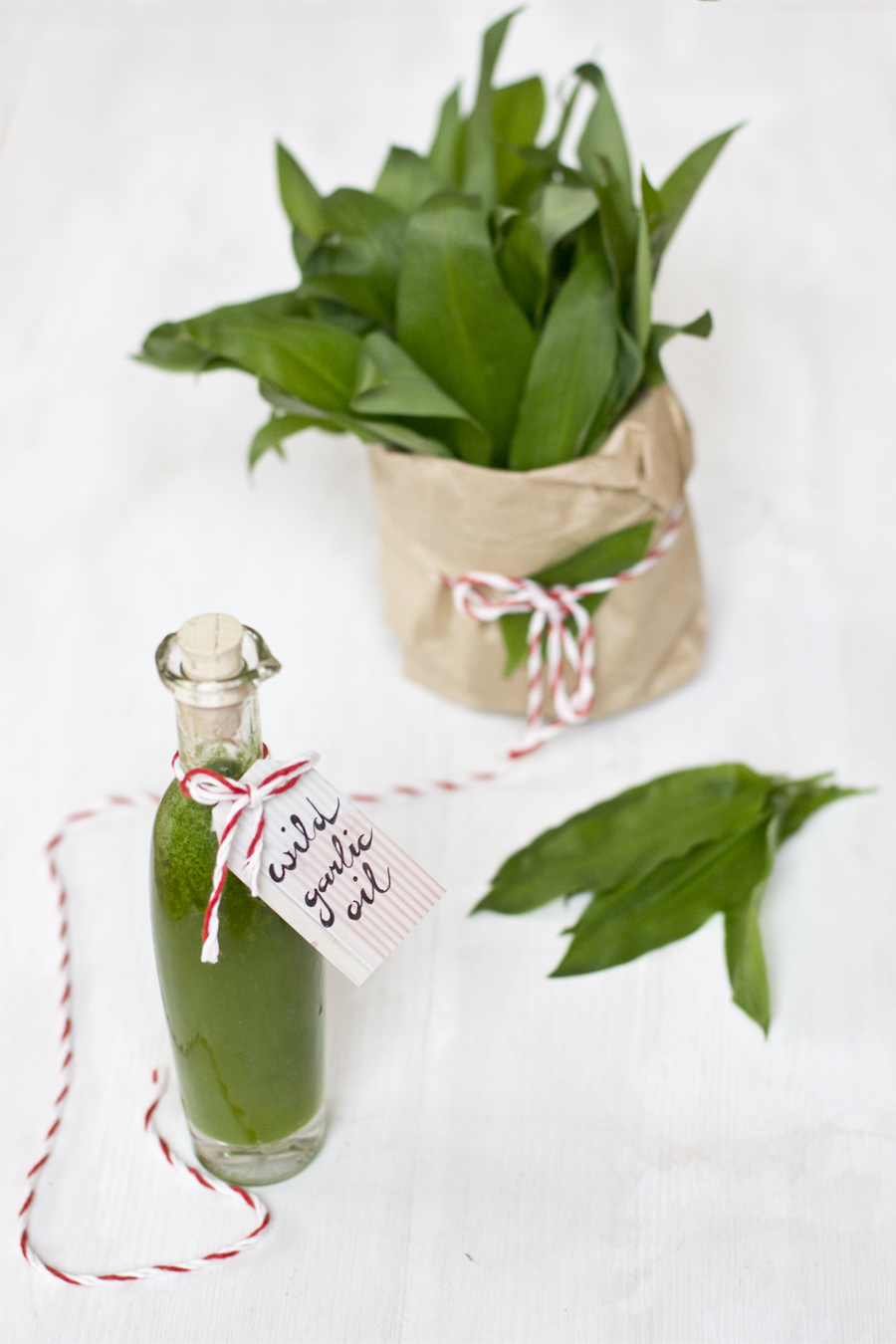 All you need for this wild garlic oil:
15 g wild garlic leaves
150 ml olive oil
Put both ingredients in a blender and mix well until it get's a smooth consistency. Now sieve it through a fine sieve into a jug. Heat some water and pour it boiling hot into a glass bottle. Pour it out again. That bottle is now sterile. Let it cool and pour in the wild garlic oil – you might wanna sieve it again as the particles have settled to the bottom.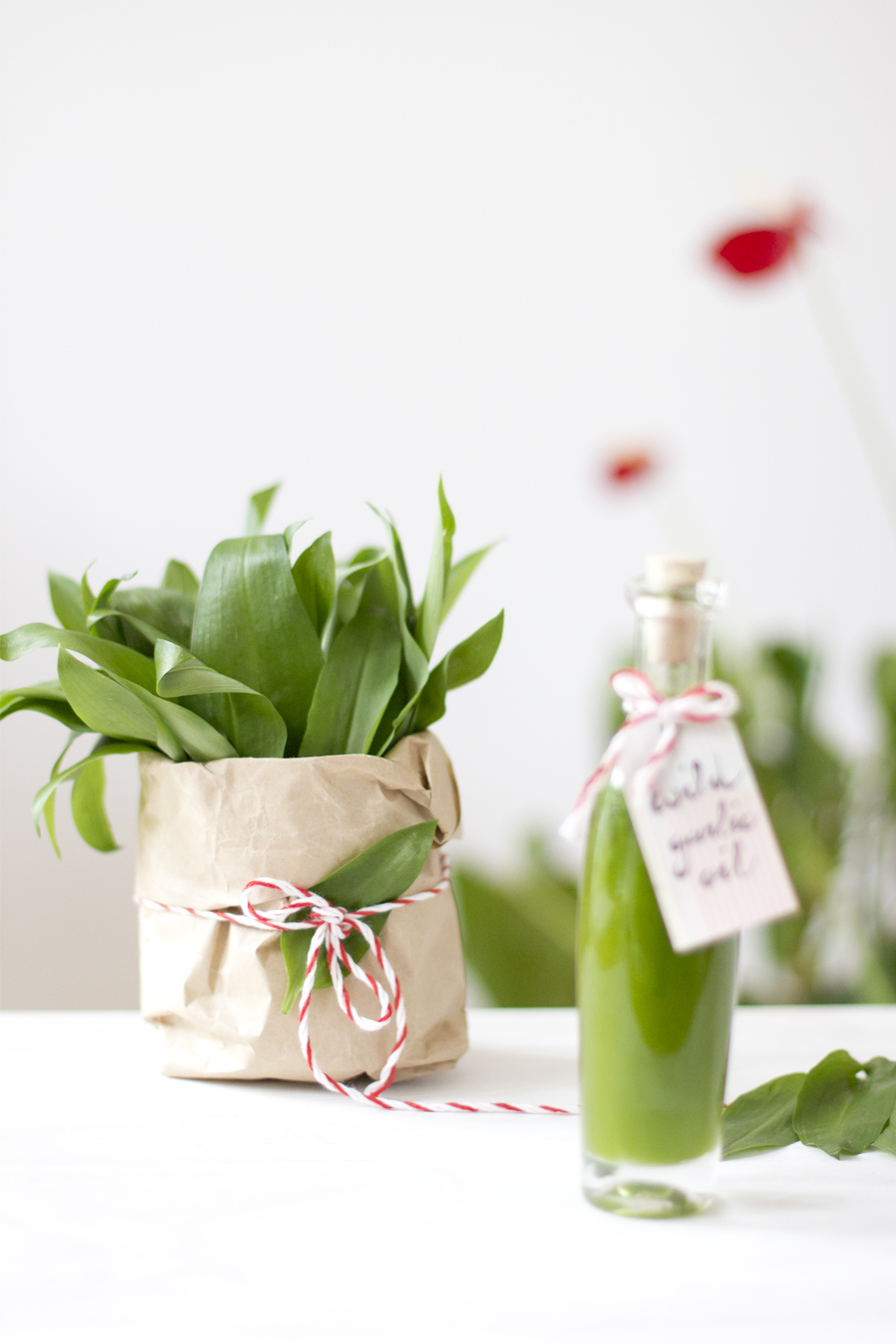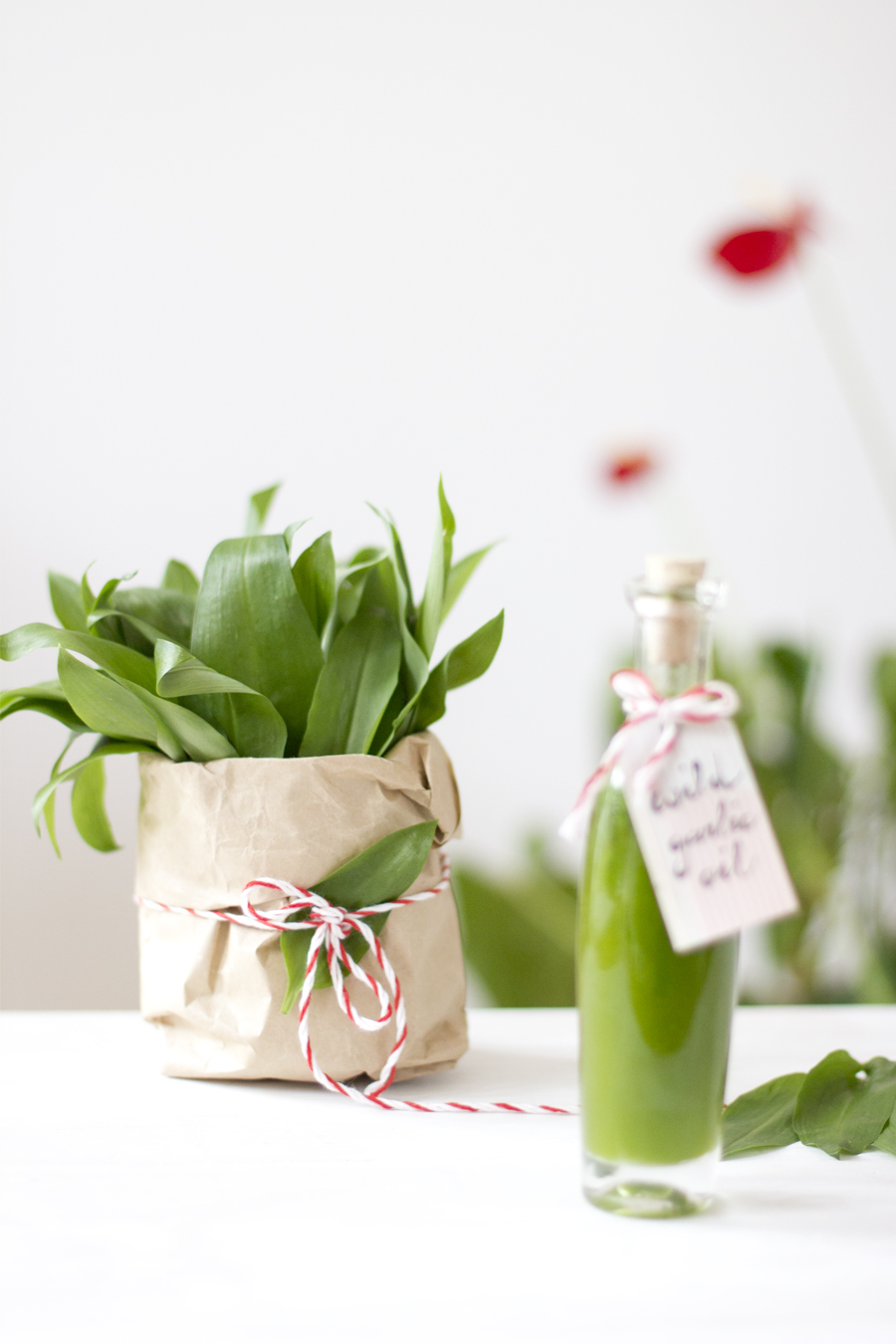 I'm only figuring out what I can use this oil for: salads, maybe on an avocado sandwich, to drizzle on meat? The possibilities are endless.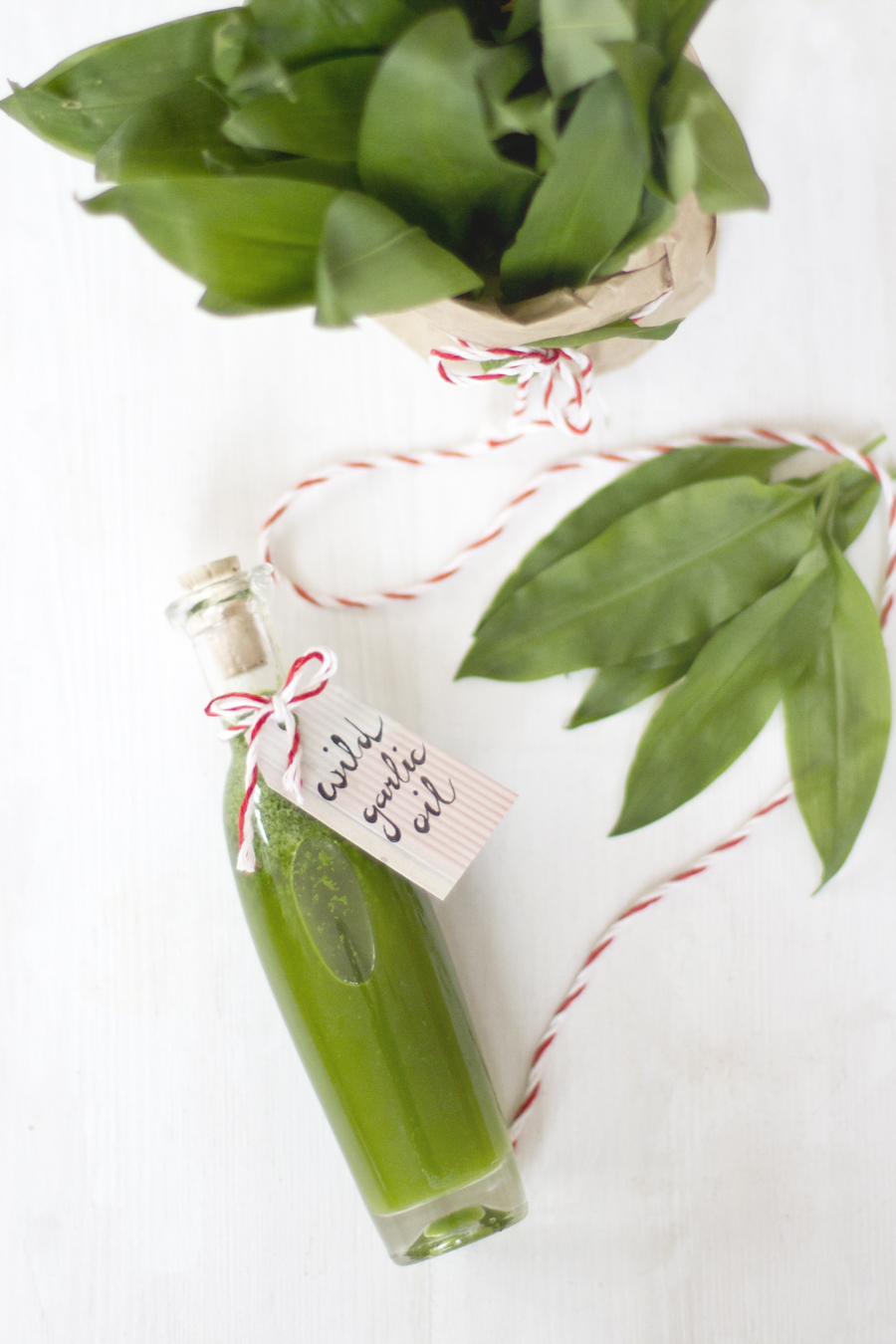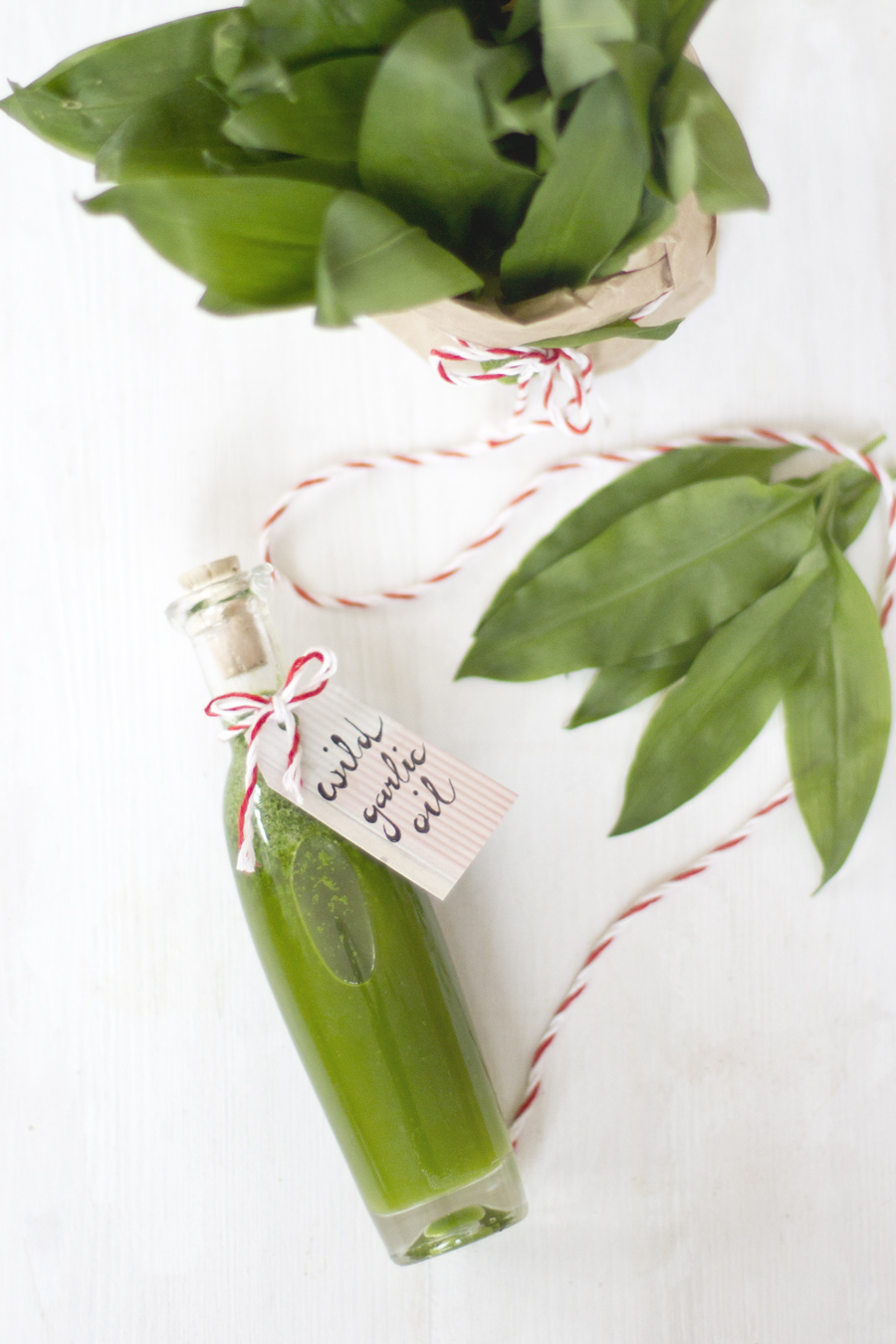 What would you use it for? Help me out.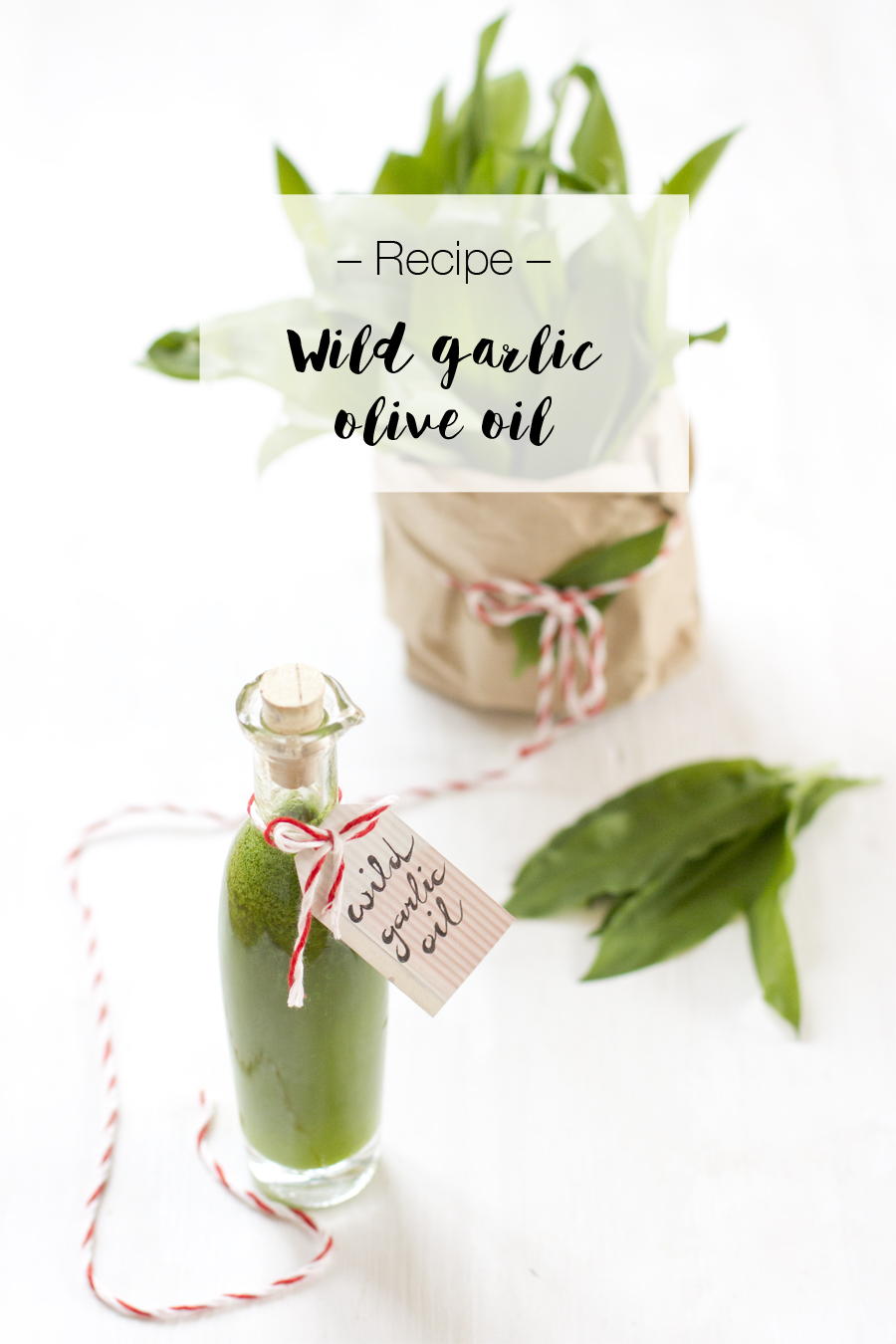 Now. Carry on!