Can you believe it's almost Valentine's Day? This year flies by pretty quickly. Only shortly after that is Easter already. I'm still trying to figure out how to manage my New Years resolutions and give you some inspiration to create and make along the way.
You might have noticed that I added two more features of series on this blog. This is for you to find seasonal crafts much easier – the search on this blog has its flaws (but who am I to judge). So I thought I just use the sidebar to bring some oldies but goodies to your attention.
Now that I realized that Valentine's Day is just around the corner, I needed something to drink. You might have noticed what a big fan of gin I am, so I naturally made a gin cocktail as a Valentine's Day drink recipe.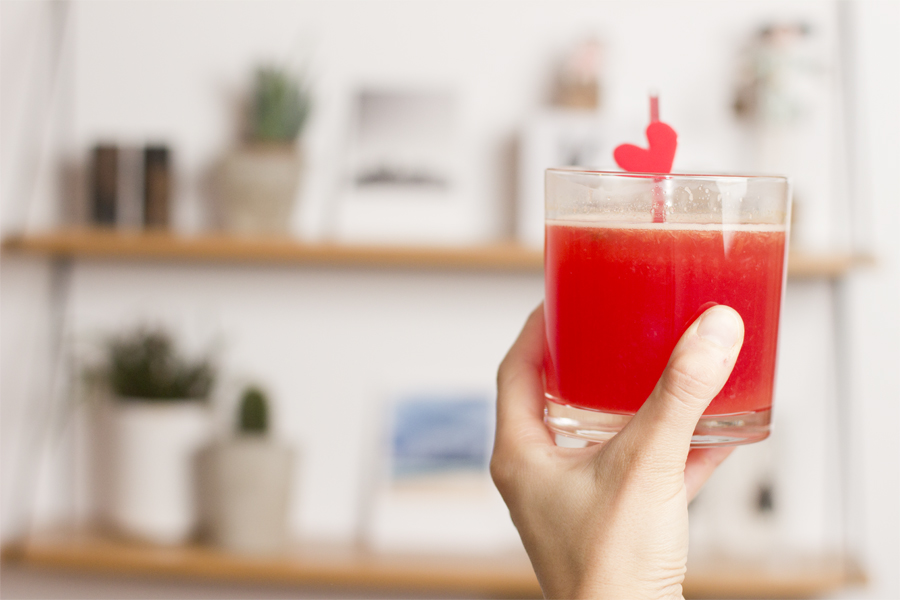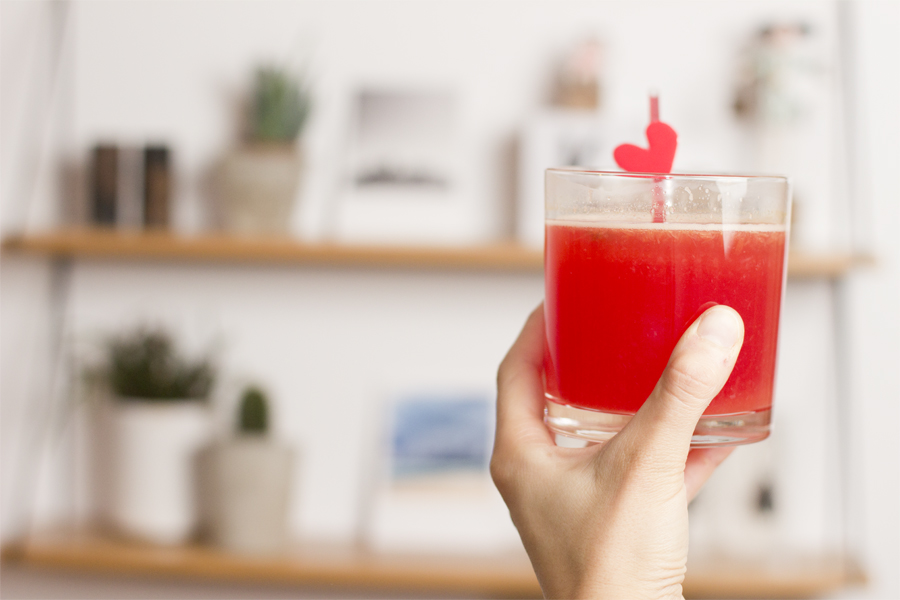 All you need is (and this is literally done in 5 mins):
– 8 cl gin
– 4 blood oranges
– 2 tsp of powder sugar
– 16 cl of soda
– crushed ice
Squeeze the juice from the blood oranges, put all the ingredients into a cocktail shaker (or a jar – as I did since the cocktail shaker didn't make it through our move) and shake it well. Pour into 2 glasses and enjoy.
This makes for two tumblers to either share with your loved one or drink on your own. Hey, I don't judge. Sometimes a girl needs that.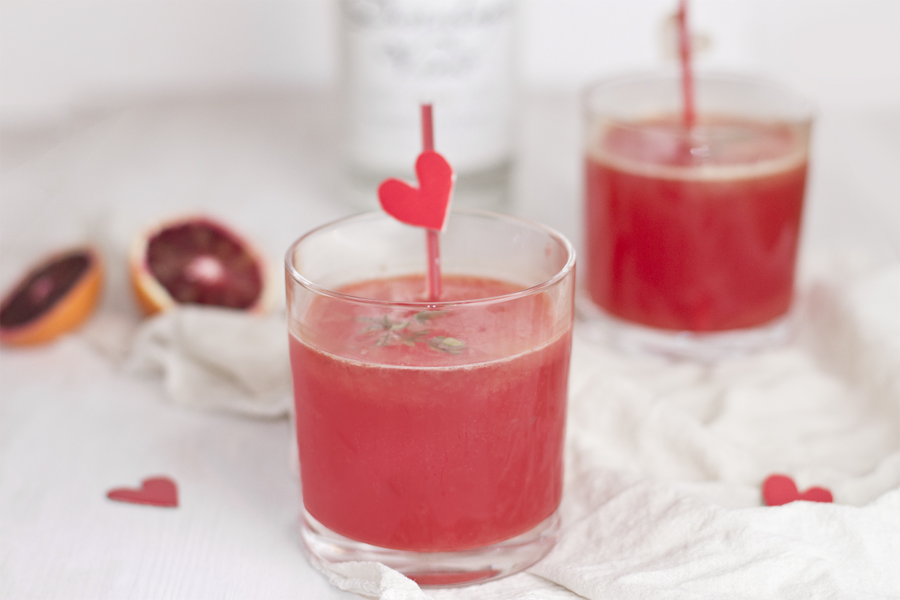 Surprisingly the gin didn't give much punch to this drink, so you might want to add a little more.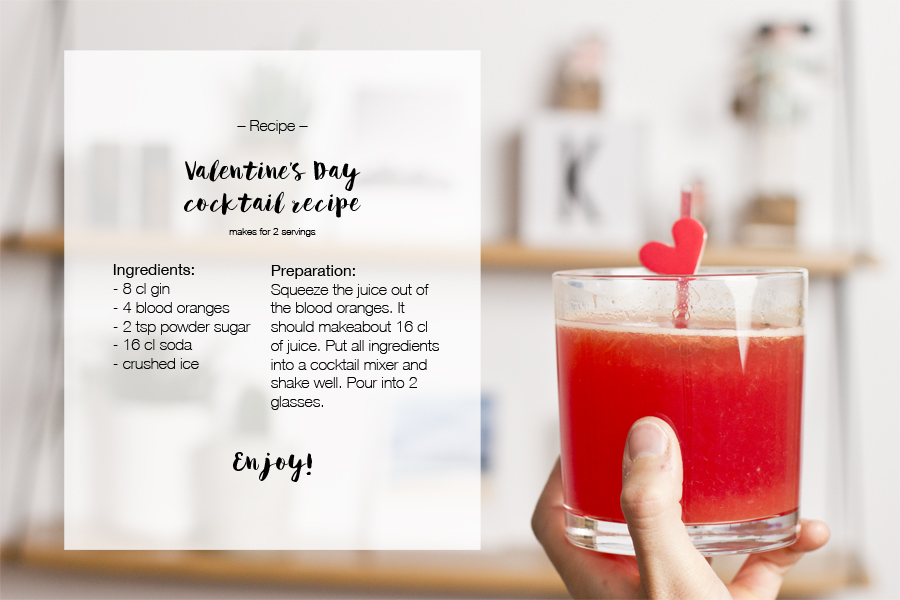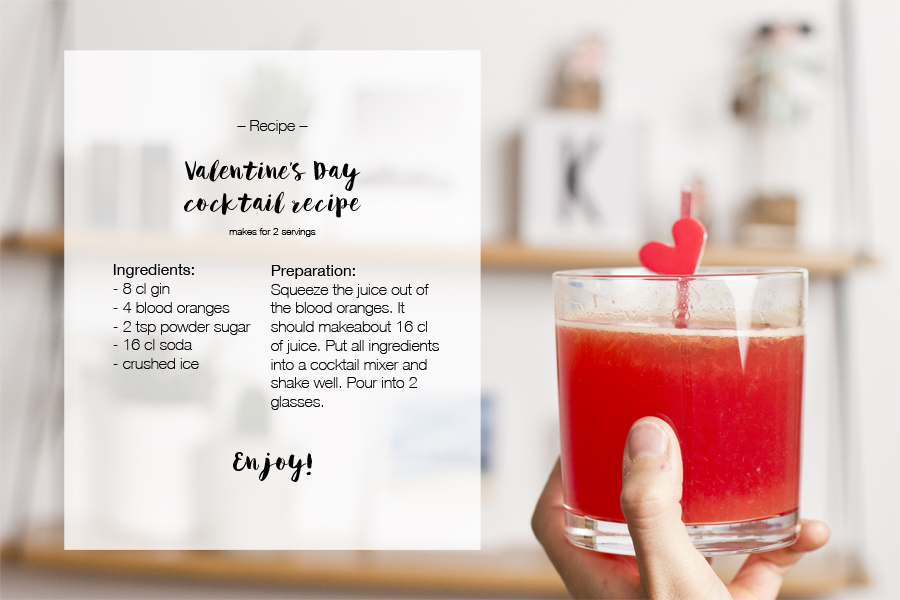 My boyfriend recently told me that people that are into gin have a dark soul. So apparently I have a dark soul. I've never heard a description of me that's more off.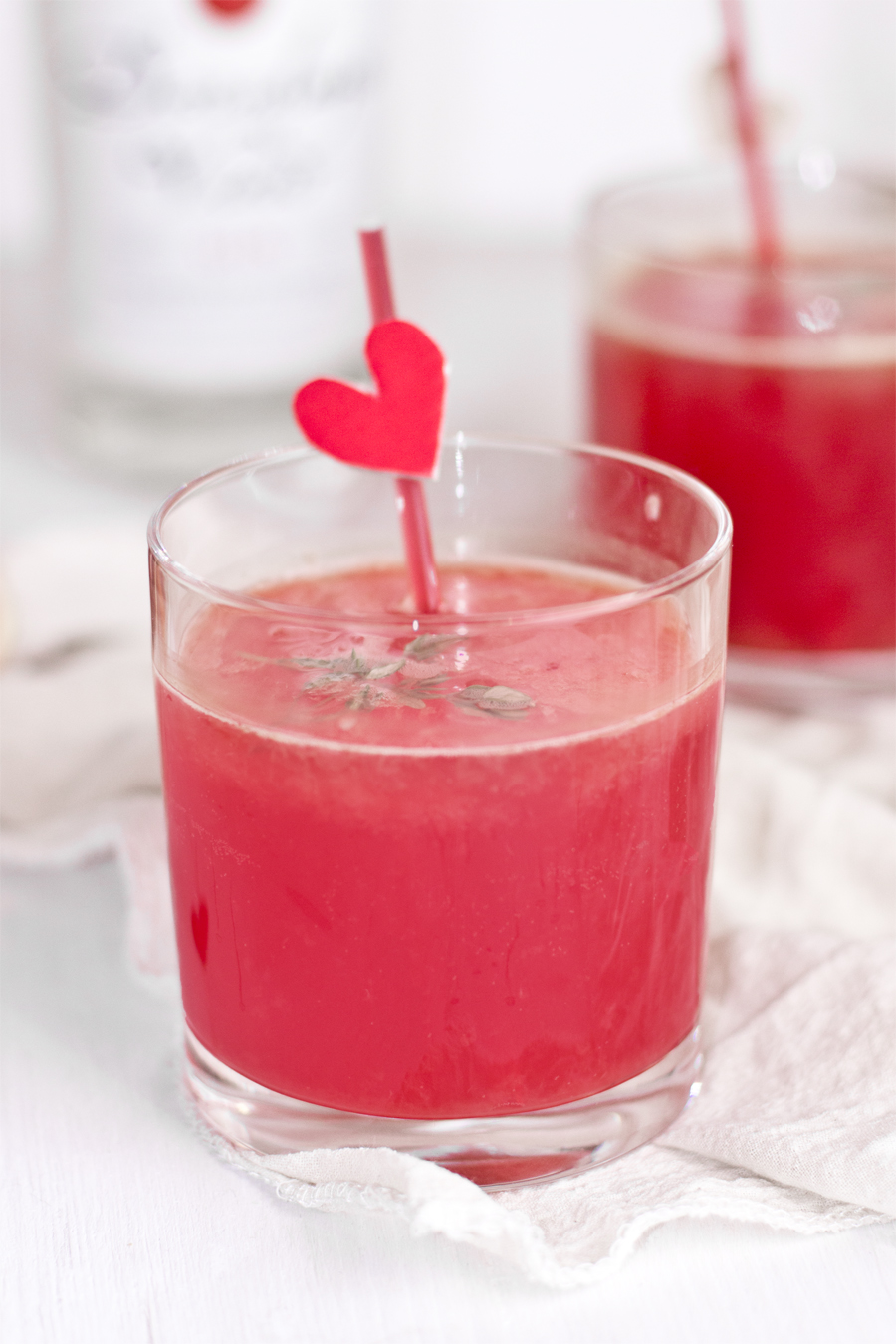 How about you? Do you like gin? Do you consider yourself a dark soul? Or do you know somebody who is?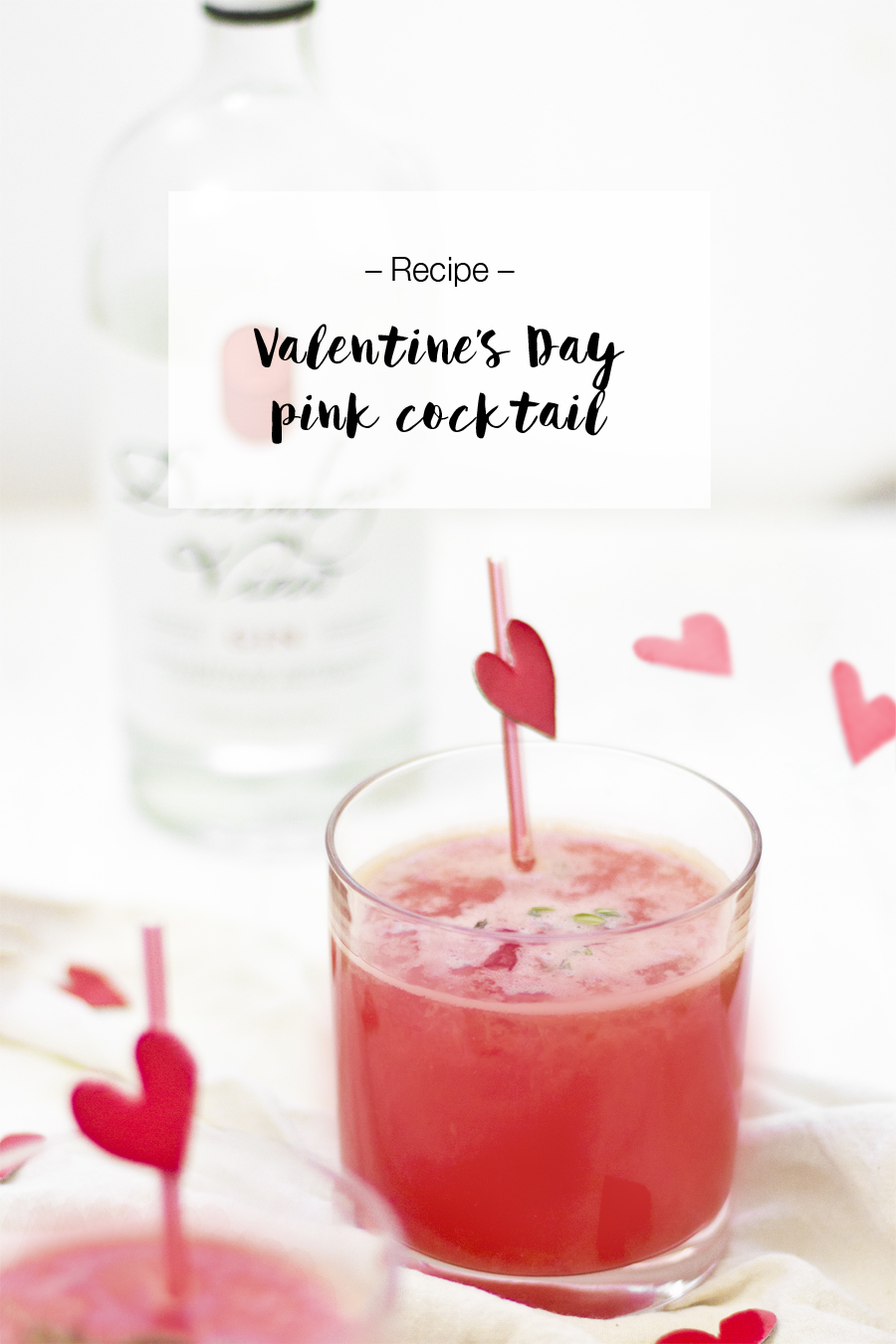 Tomorrow there will be another post online for my new series LOOK WHO MADE IT. I'm really excited about the people that participate, so stay tuned!
Now. Carry on!