Did you ever make something that you weren't completely happy with. I don't mean actual fails but somehow it's just not so special or it looked better in your imagination. That's what happened to me with this engraved wood sign. I still love the quote and the wooden plaque but you just can't read it really well. So I thought long and hard what I could do with it and I would have loved the letters in gold. So I tried something new telling myself if it's a complete fail, I just don't tell anybody and pretend I never had this.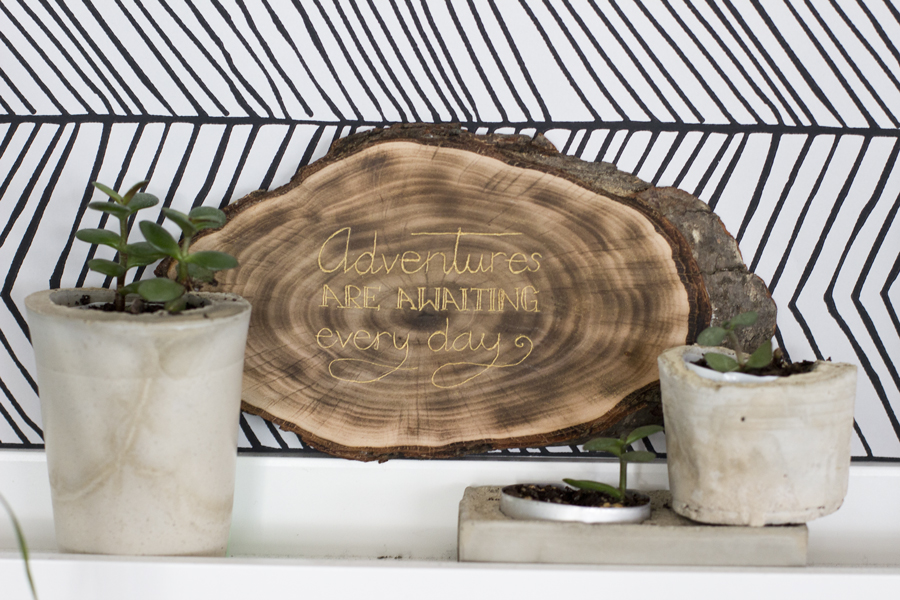 But it turned out perfect! You can do this with everything that's engraved really.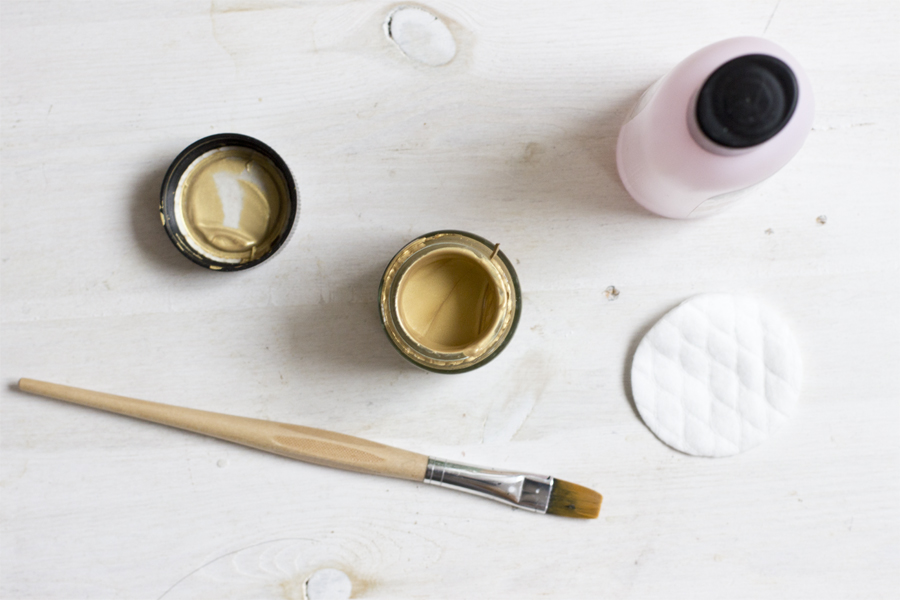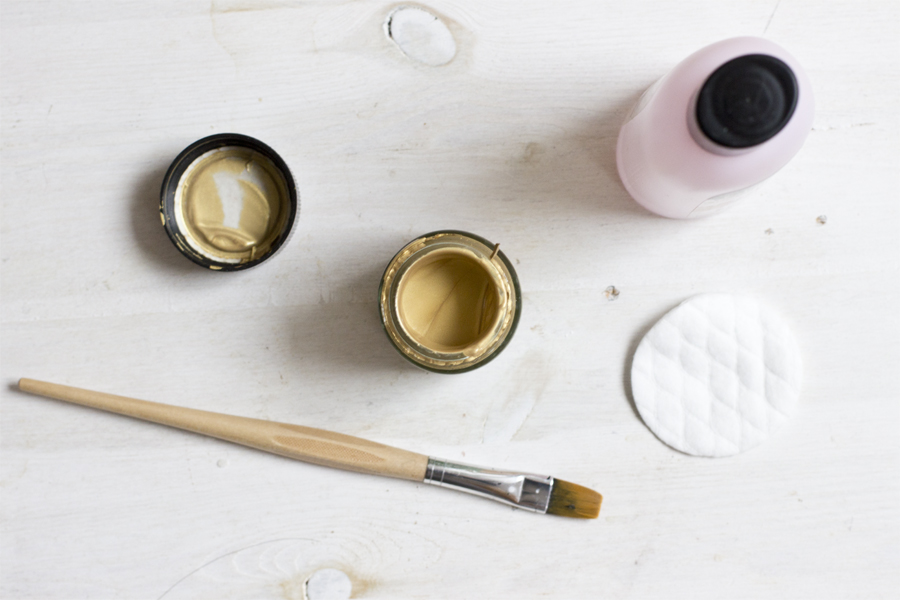 All you need is:
– golden lacquer paint
– a brush
– nail polish remover
– cotton pads
Generally apply the paint to the writing. Don't worry if it's going all over the place.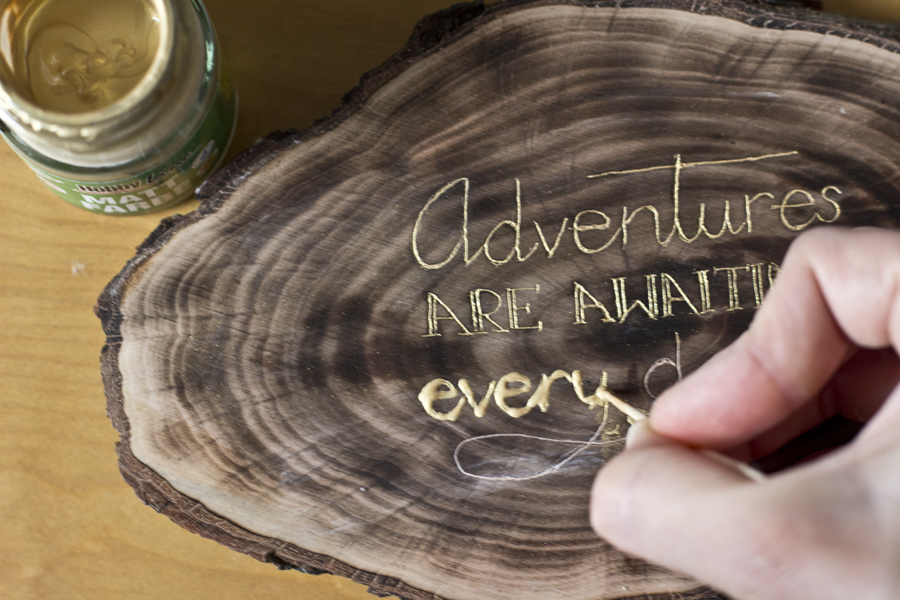 Wipe the excessive paint of with the cotton pads and polish remover and that's it! That's all there is to do and now I'm totally smitten? What do you think? Better than before?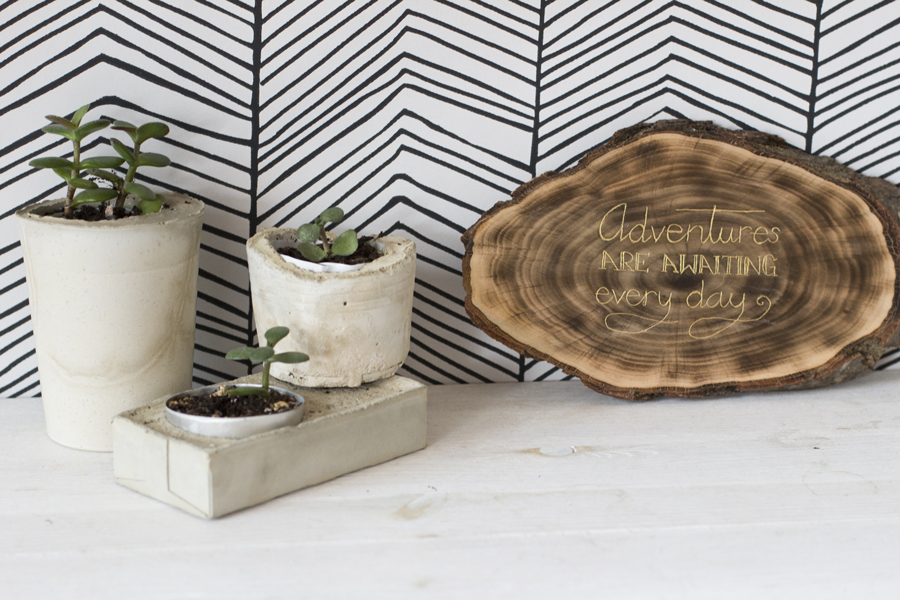 As my long holiday's are approaching fast, I'm really stressing already. I was unsure what to do with this little space here. Since we're going on a road trip I'm not sure if and when I'll have access to the Internet.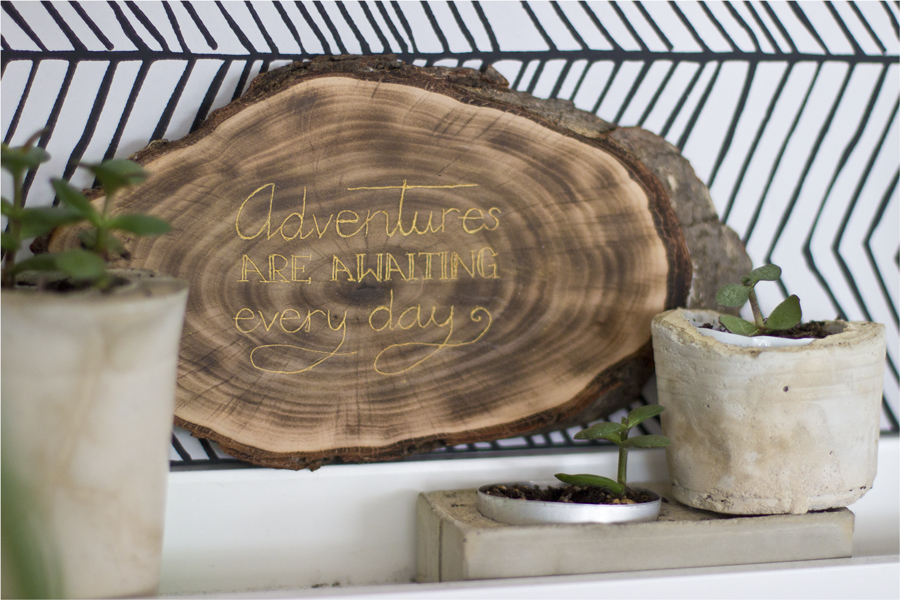 So I pre-made a few DIYs and other posts (really smitten with them – so stay tuned) and there might be the occasional update from Down Under. But I don't want to promise something I can't keep. If so though, it will be quite a contrasting program: Christmas inspired DIYs and pictures from me at the beach? Well, that's life, right?
Now. Carry on!