Whoever cries after the summer days has no eyes for real beauty. I love the autumn days when the morning fog diffuses the sun rays and there's this fresh air and smell of fallen leaves in the air. This creates a special feeling of being free and connected with nature. And don't get me started on the beauty of trees that turn red and orange and yellow.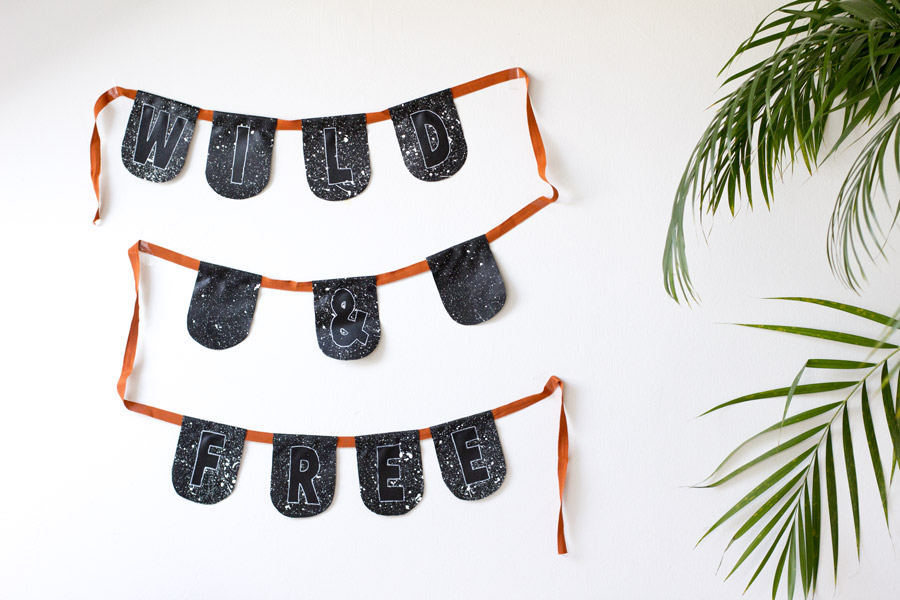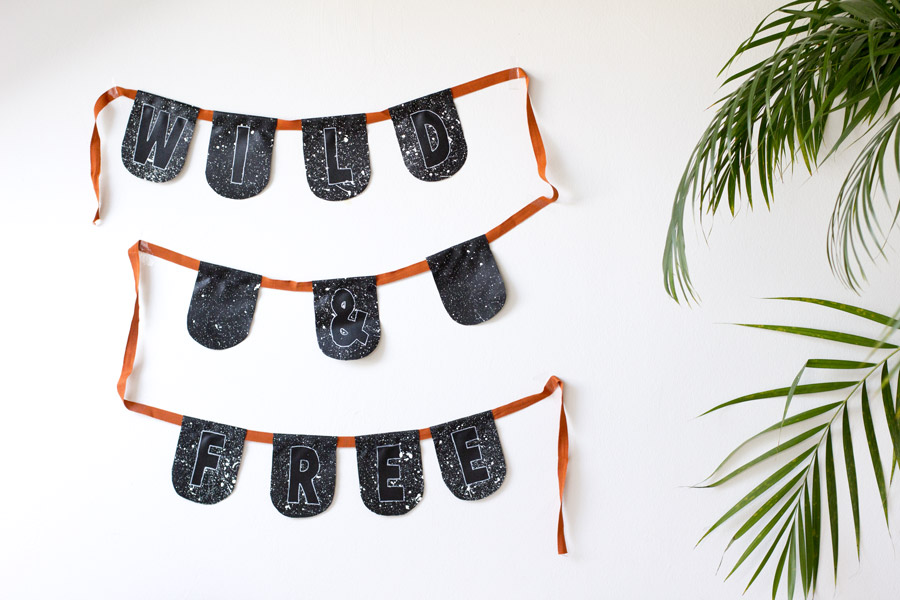 When I'm driving with the car through beautiful Austria lately, it opens my heart and makes me feel wild and free. (I know, I'm quite a hypocrite having this feeling when driving a car but still.) This gave me the idea for this garland. I used fabric that's suitable for the outdoors as well, so once I have a garden, this is what will hang in my apple tree (of course I'll have an apple tree! A girl can have a dream).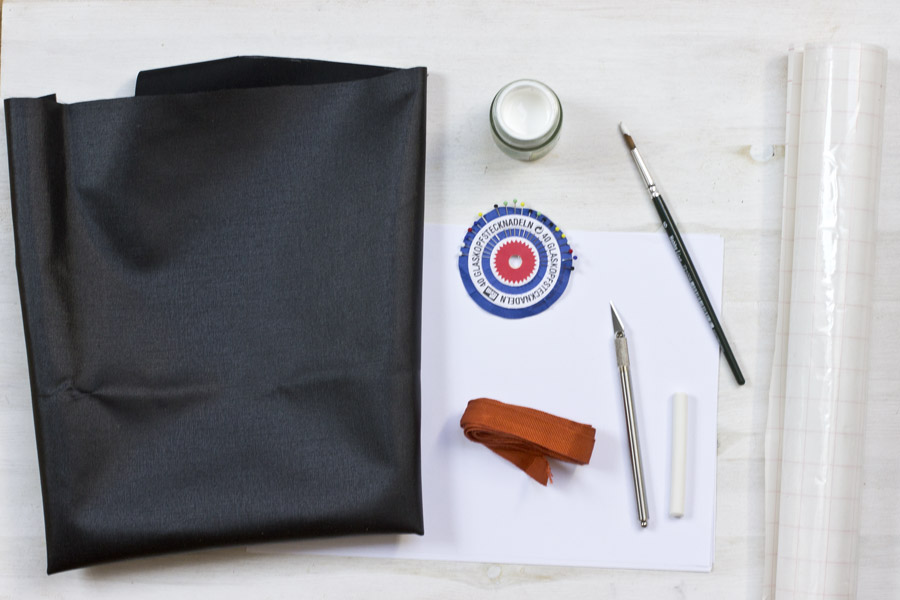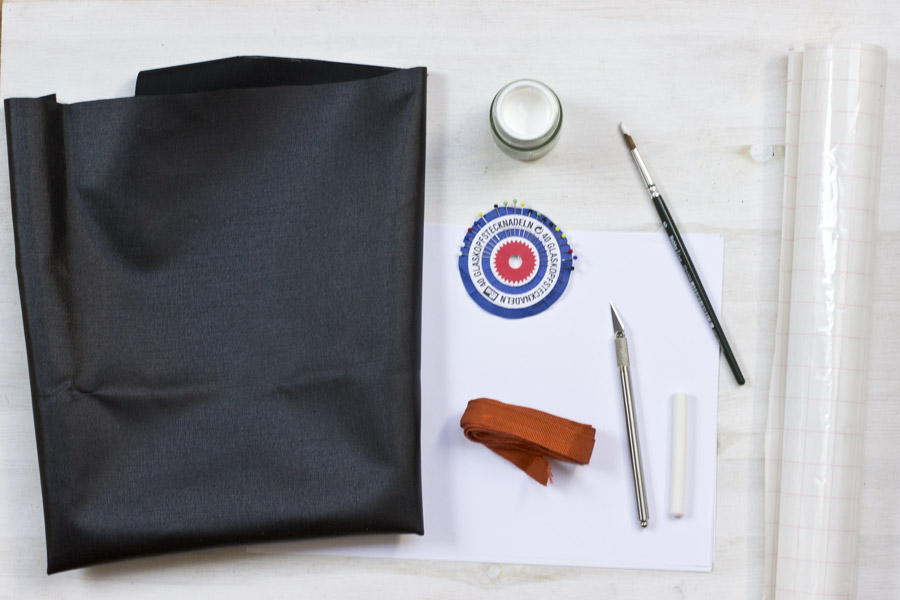 All you need is:
– waterproof fabric
– self-adhesive foil
– washi tape
–  paper
– scissors
– chalk
– a scalpel
– ribbon
– a sewing machine and black thread
– acrylic paint
– a brush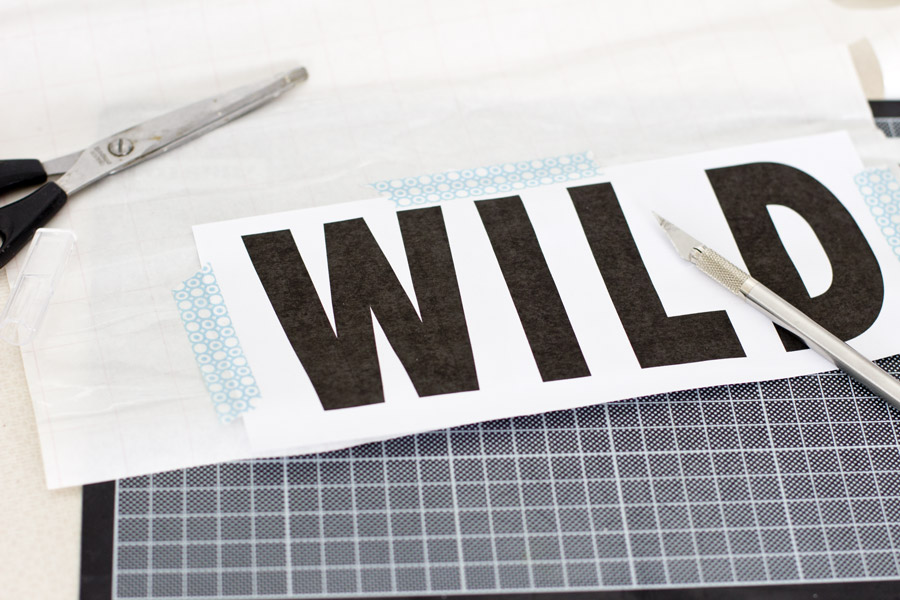 Write the letters you want on the computer and print out the template. Stick it on the adhesive foil. Cut it out with the scalpel.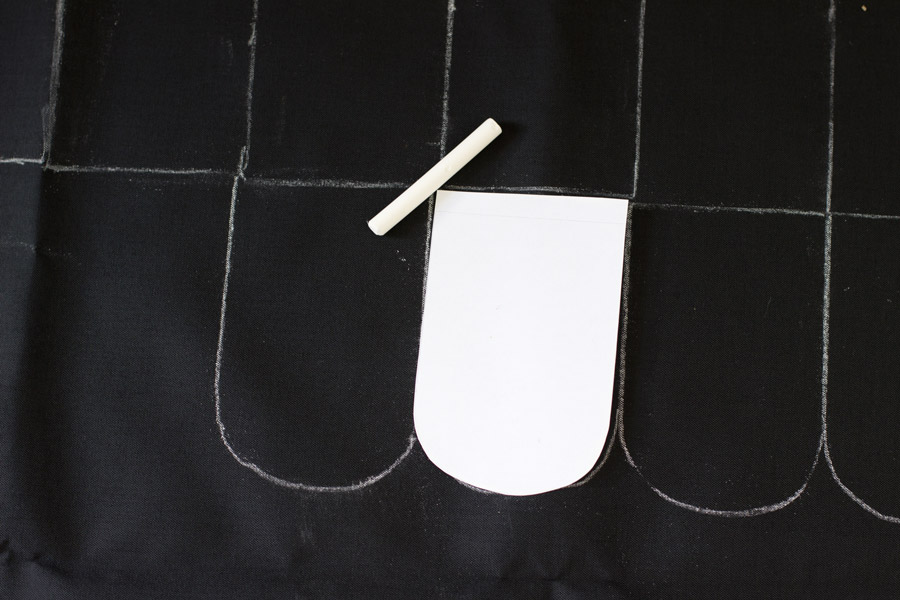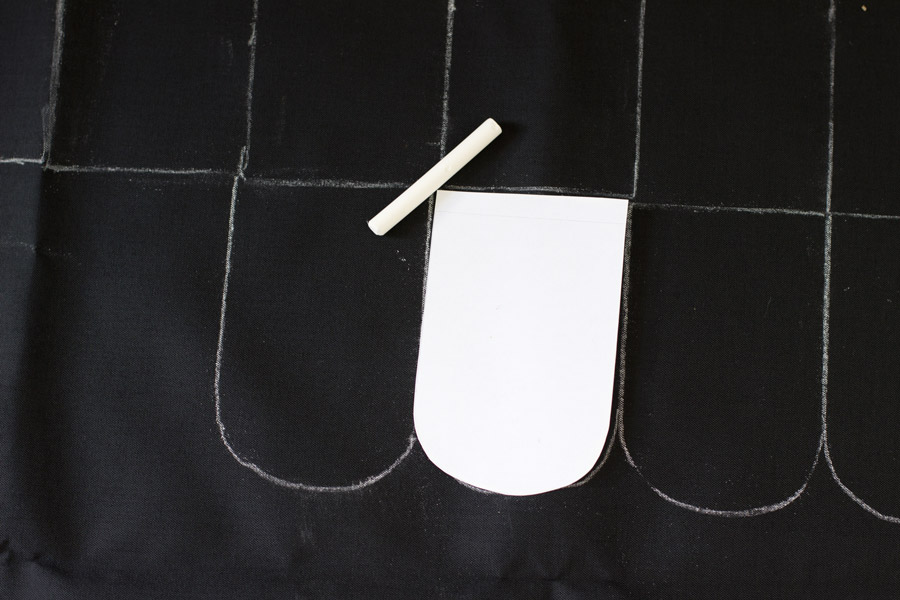 Make a template for the bunting out of paper. Draw as many as you need for your words on the fabric with the chalk. Cut them out.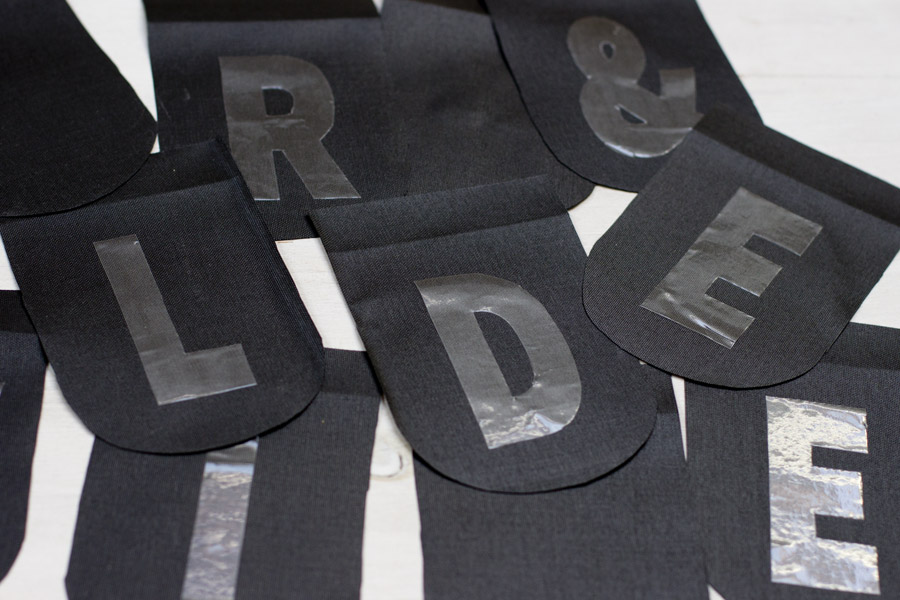 Place them all on newspaper to prevent splattering all over your desk or floor. Now stick the letters on them and start with the fun part: making all these splatters!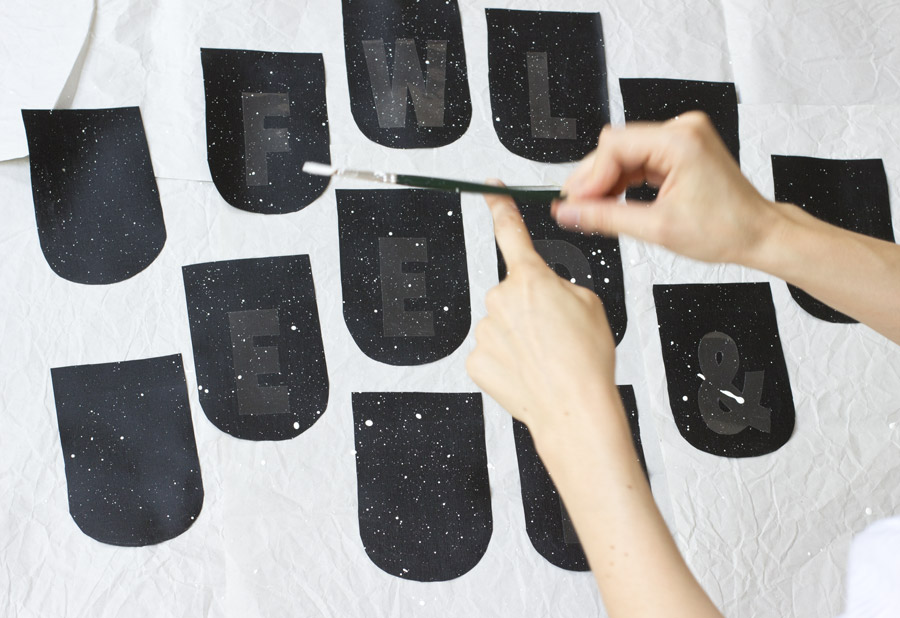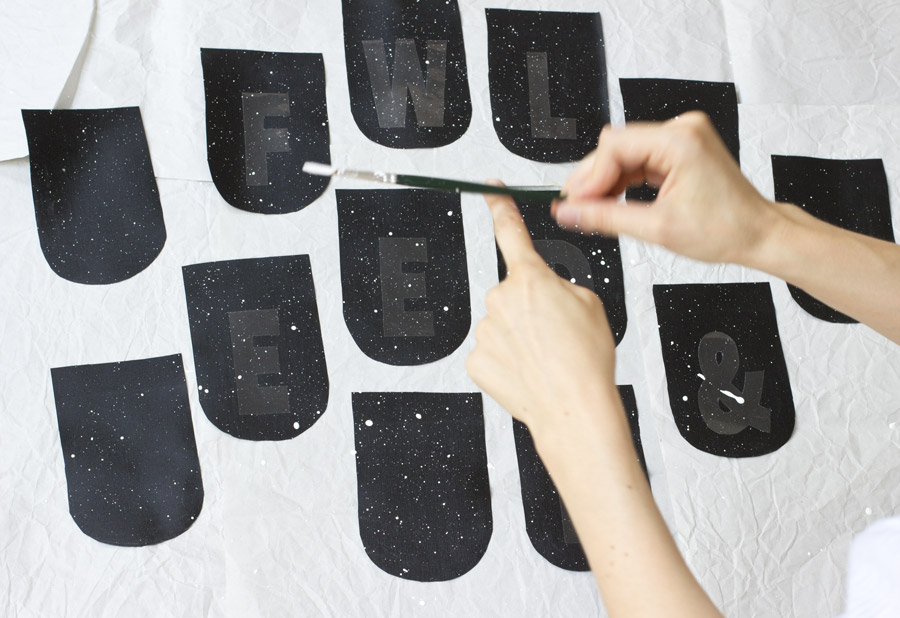 Let them dry afterwards.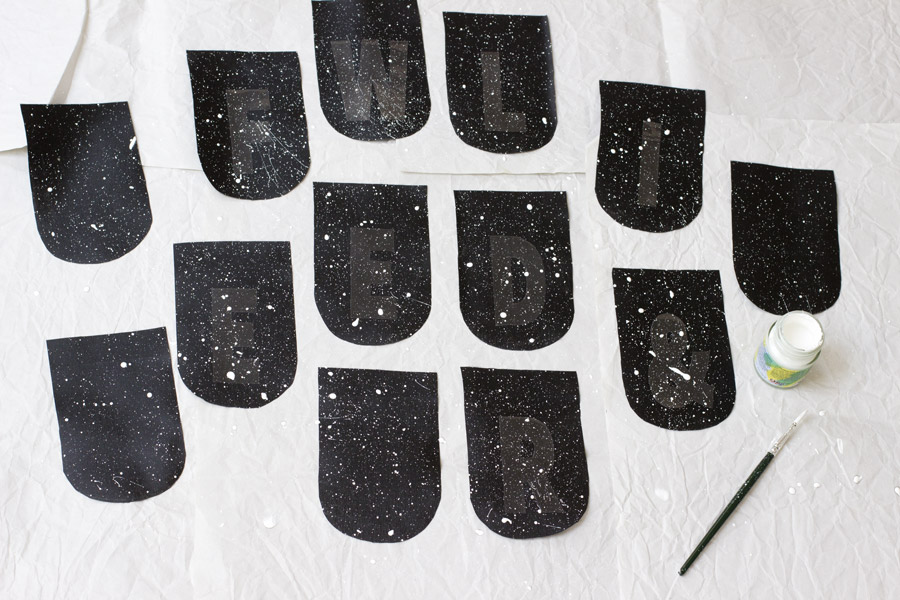 In my imagination you could read the letters much better. So I followed the lines with a quite lacquer pen to make them stand out.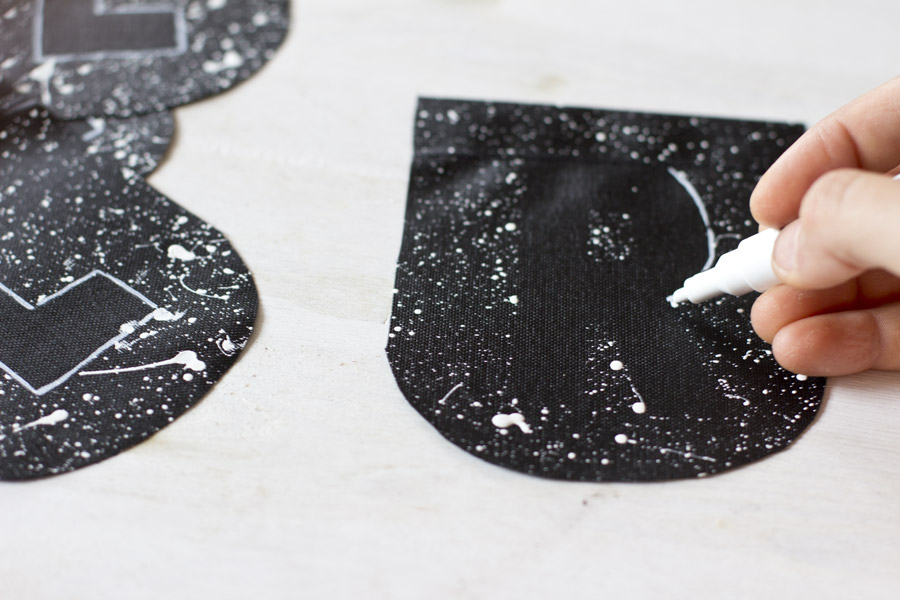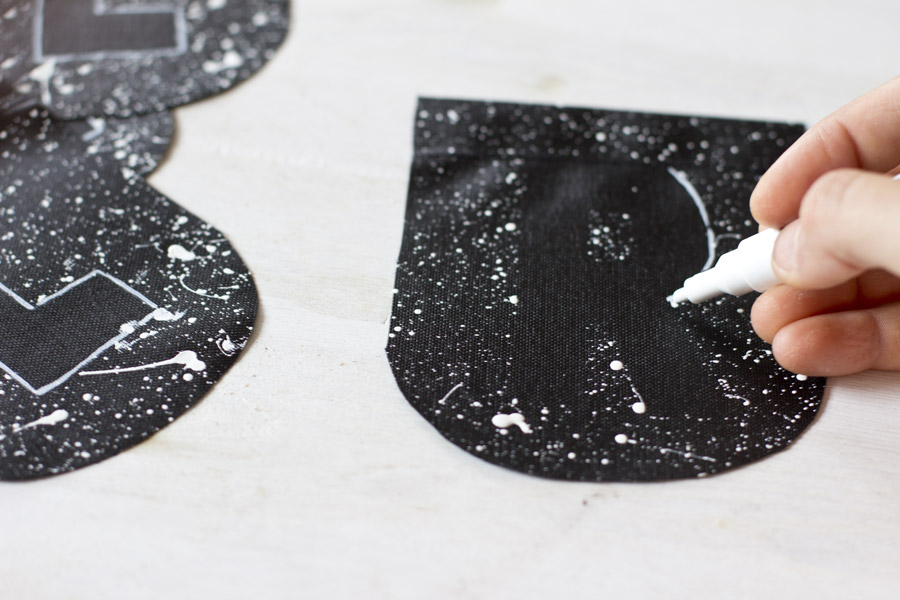 Fold a little of the fabric backwards and sew a tunnel with the sewing machine. Take the ribbon and thread it through the pennants and voilá! You're done.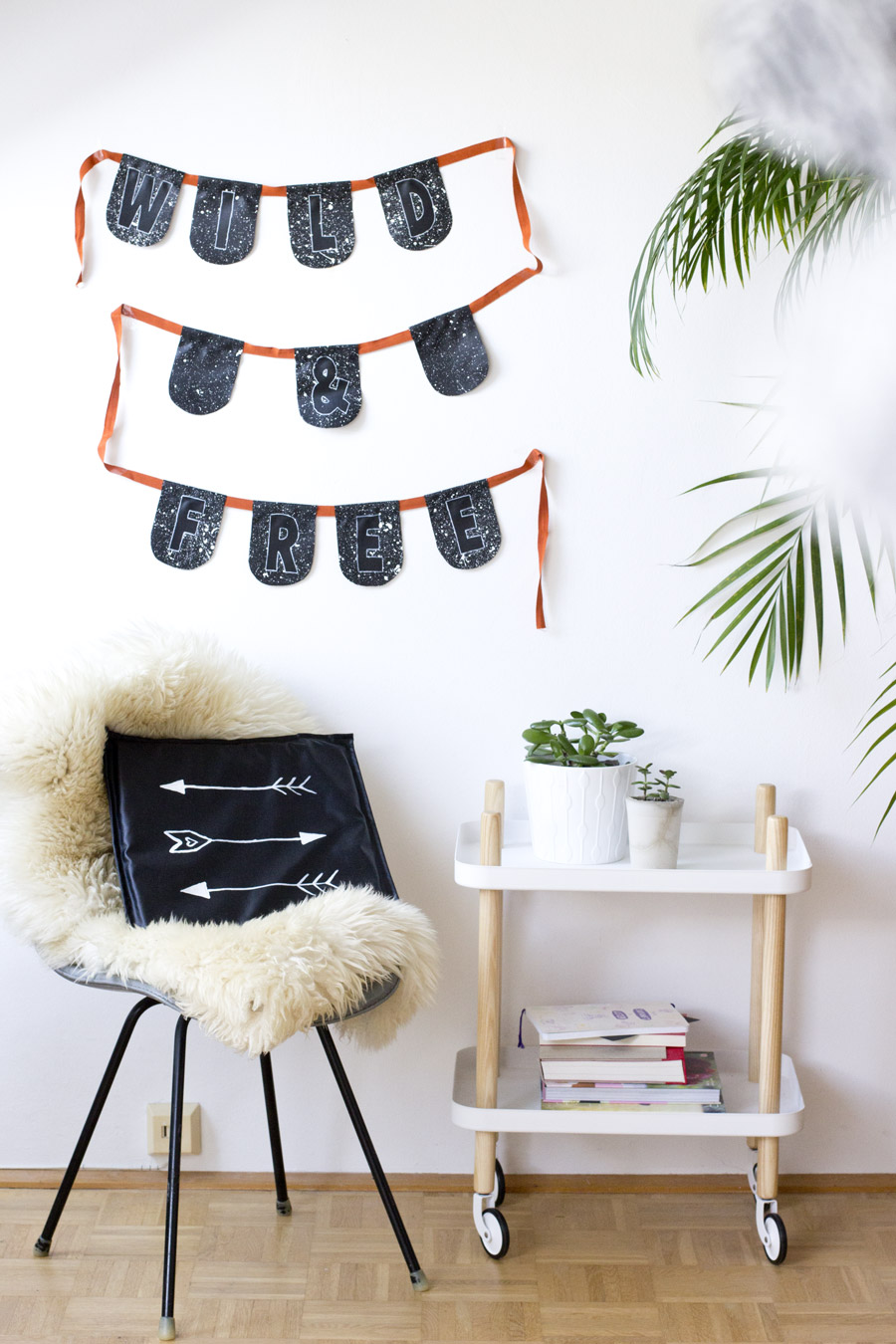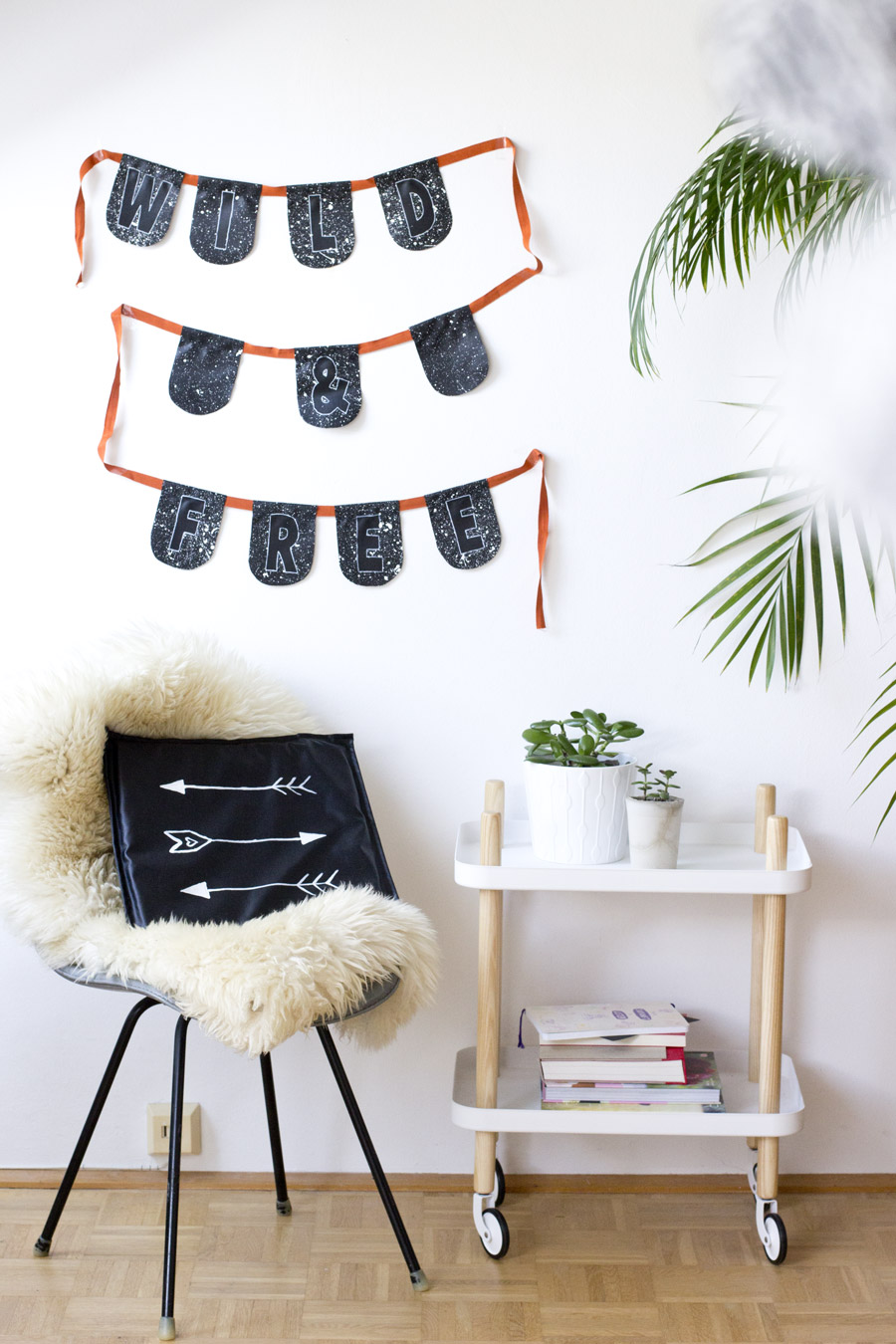 I can image it looking good in a kid's room as well. I have it now in my living room with the sheep skin it looks really great. Although it really waits for its great moment hanging in a garden over a full table filled with roasted chicken, boiled vegetables and delicious salads.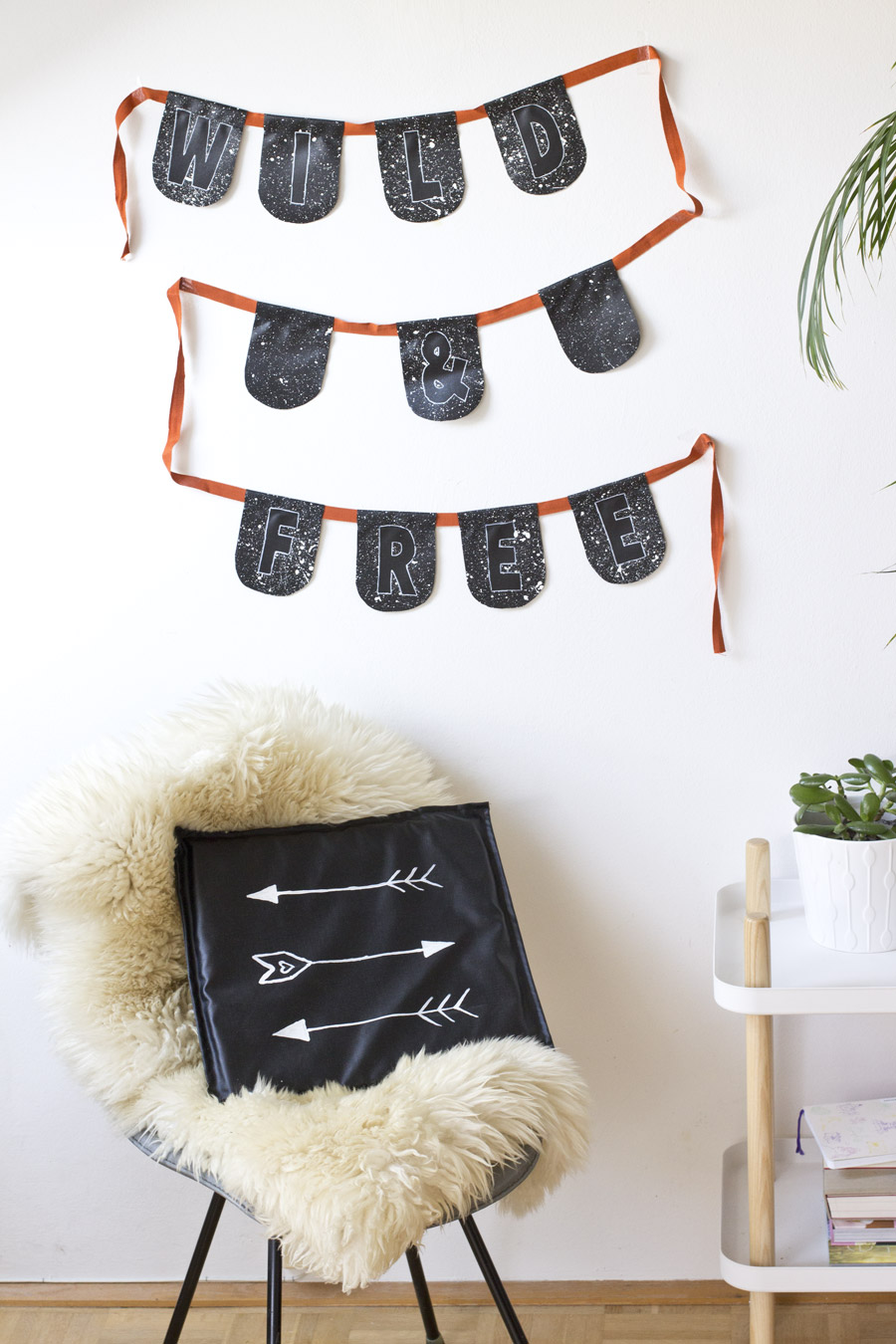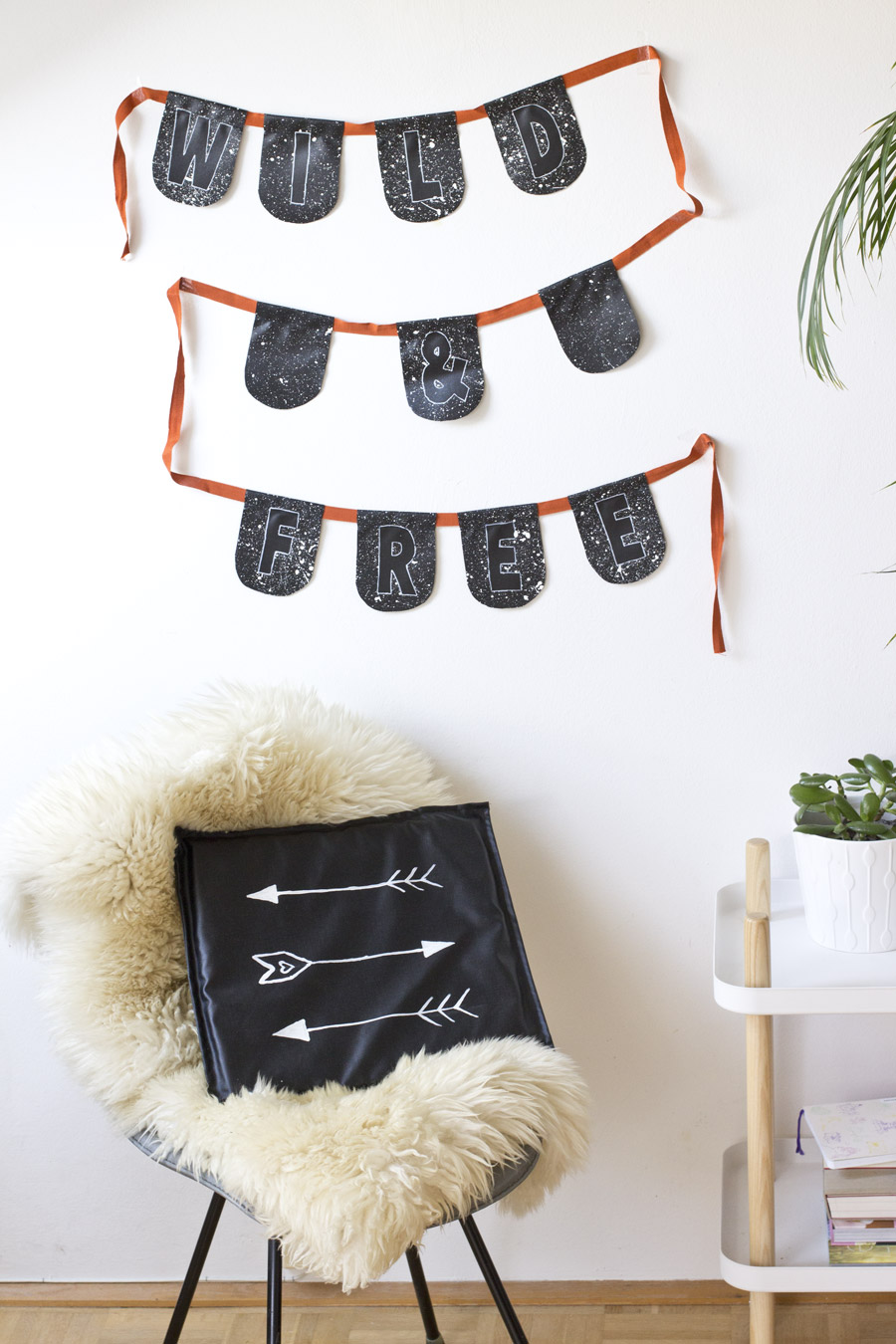 What words would you use? Any other ideas?
Now. Carry on!