You think this is not really a drink? Well, I beg to differ! It might to be eaten with a spoon but it has everything of a cocktail: ice, alcohol, fruits, refreshness (yes, I just invented that word to describe drinks, you can borrow it). It's the best for hot summer days. But just today the weather decided that that was enough of summer for us. The temperature's dropped to a long-trouser-degree but who are we that we let the weather dictate what we eat drink! I knew it, you're awesome like me.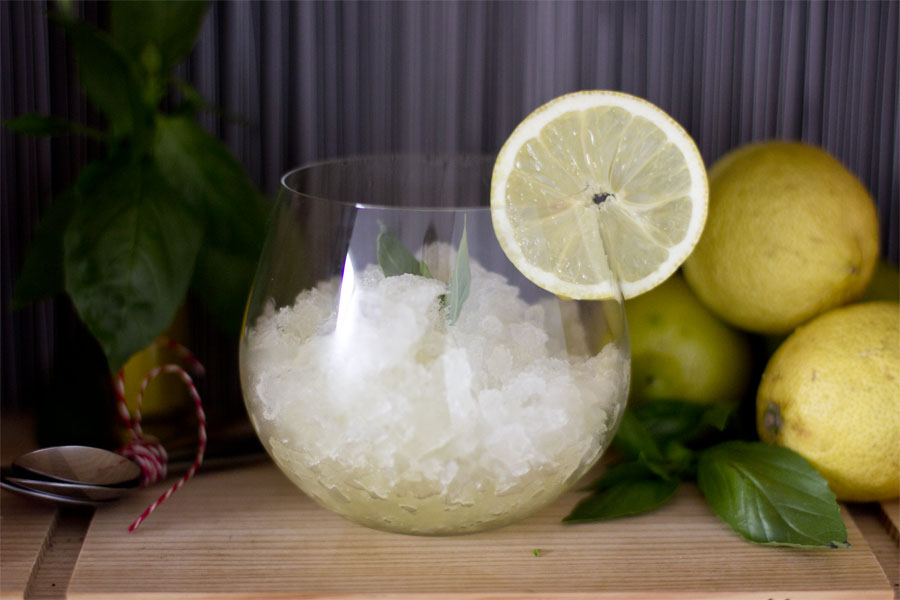 Let's make some lemon vodka granita and enjoy it on the balcony!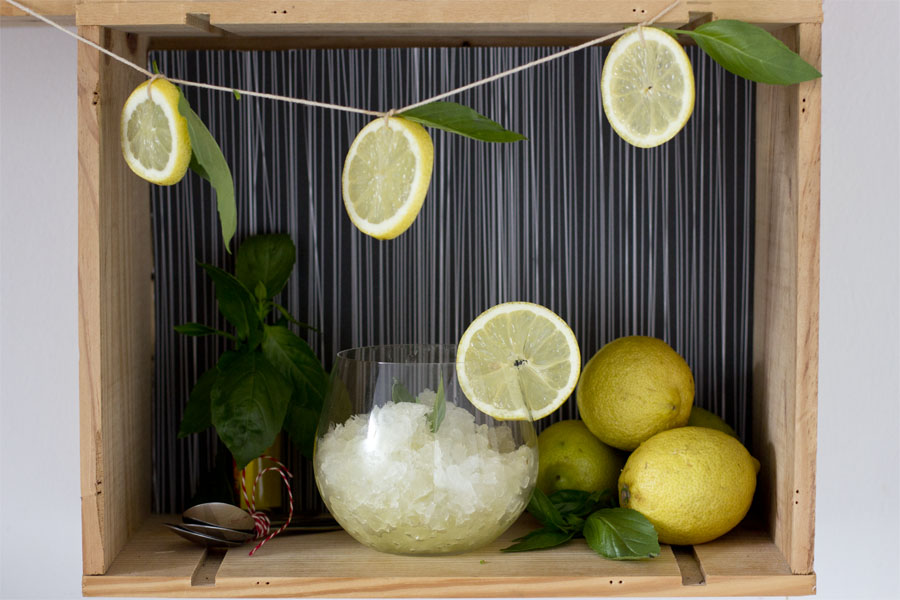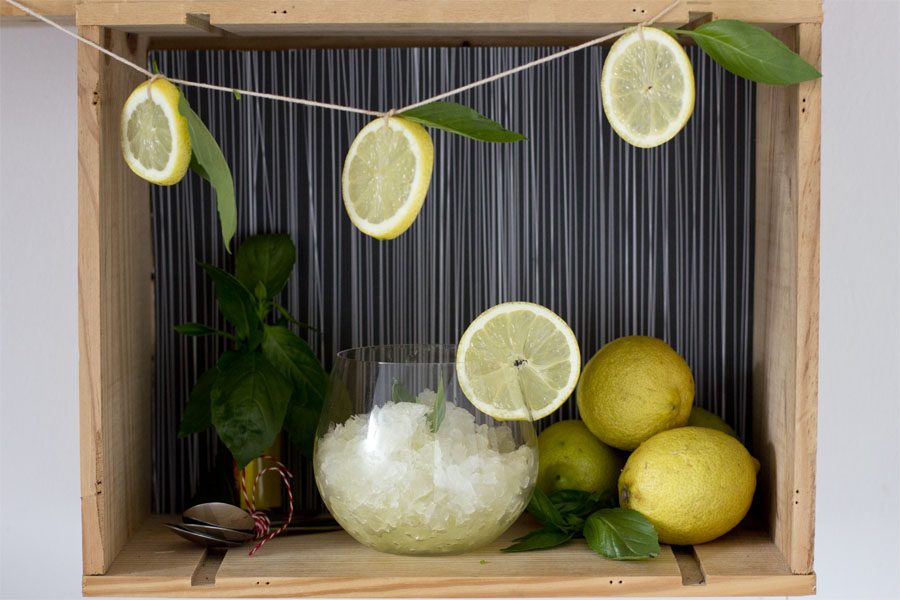 All you need is:
– 12 cl lemon basil syrup
– 6 cl vodka
– 500 ml water
Mix all the ingredients and put them in a flat pan. Stove it in the freezer and wait for an hour. Now take a fork and crush the layer of ice. Repeat 2 times over the next 2 hours. Until it's all crushed ice.
Put in a bowl and enjoy right away.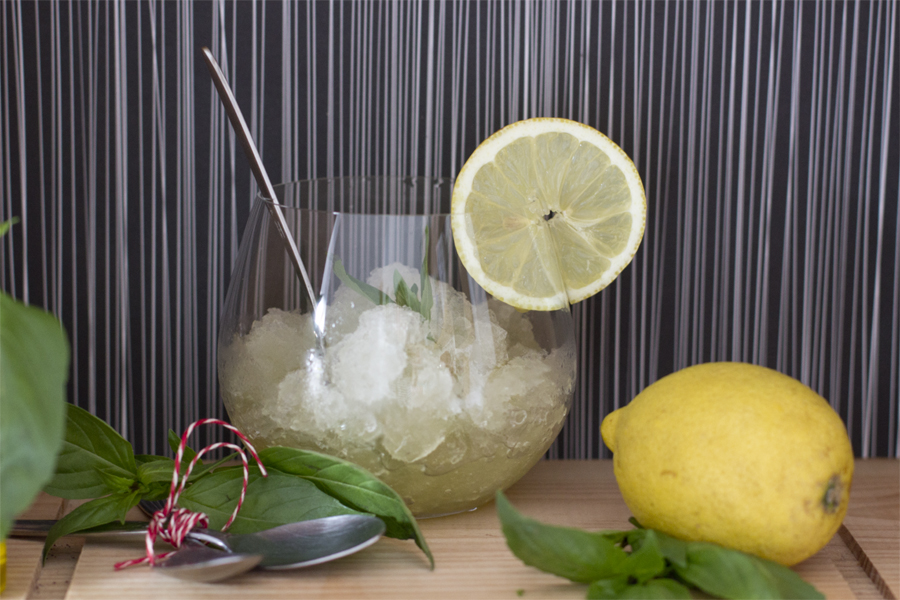 Once you have the crushed ice, you can easily store it in the freezer for some weeks – but I bet the weather won't get much better.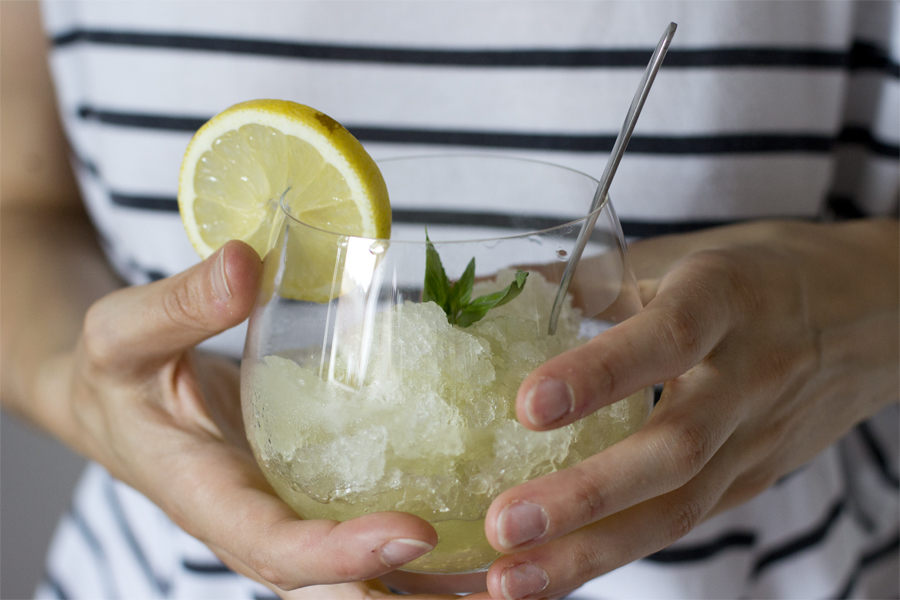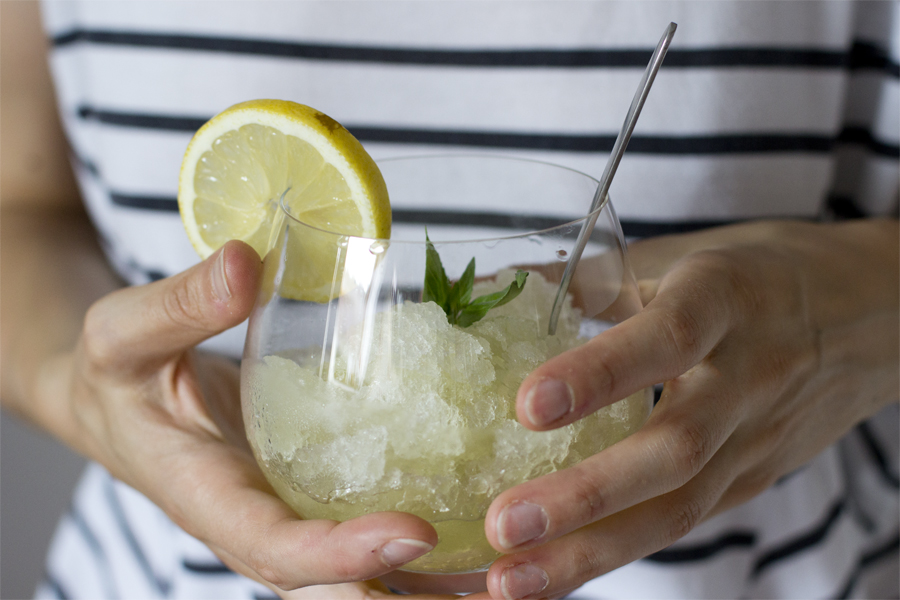 You can make a children-friendly version without the vodka, but I kinda like the hidden punch that looks like you're a civilized person just spooning up some crushed ice. Invite your best friend over and get drunk. It can be our little secret.
Now. Carry on!