My boyfriend and I are traveling quite a lot lately (for business) and of course I don't want to do without my daily chocolate fix. In this hot weather (and with hot I mean heat wave) it's quite tricky since chocolates melts – especially when driving in a hot car. So I came up with this chocolate cake in a jar and of course I had to use fresh blackberries because yum!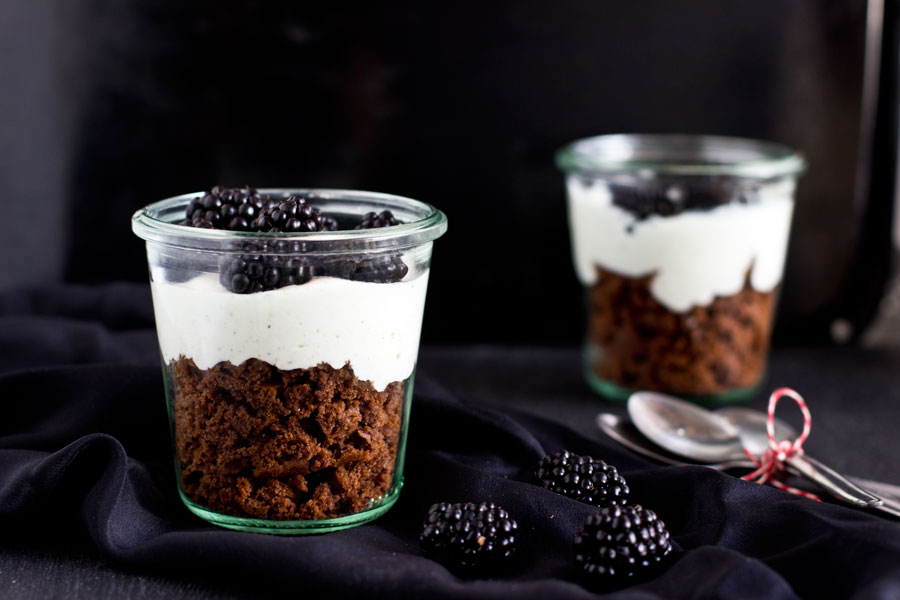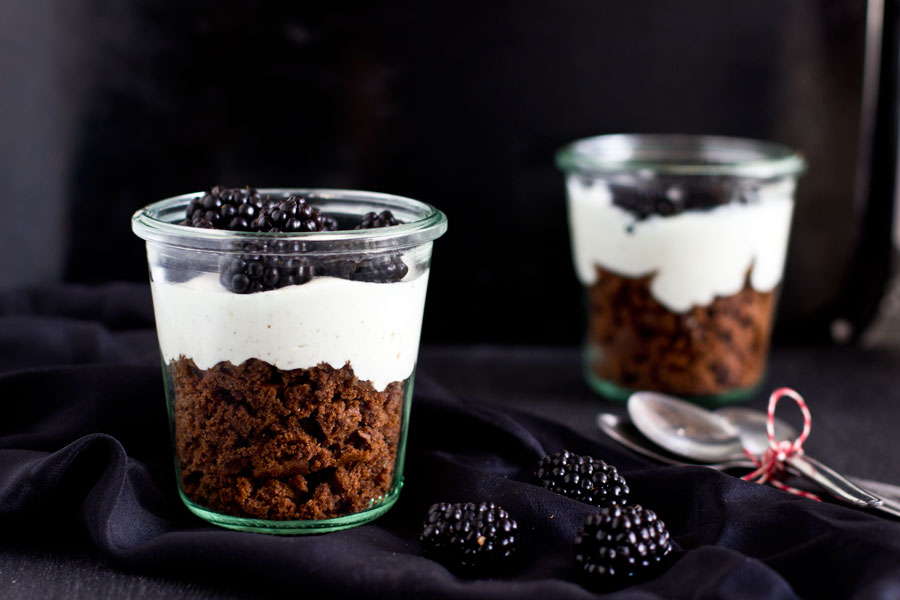 Since the sponge I made was more than for the two summer cakes in a jar I made, I made another batch with currants. The. best. dessert. to go. So good! You can use any other seasonal berry as well.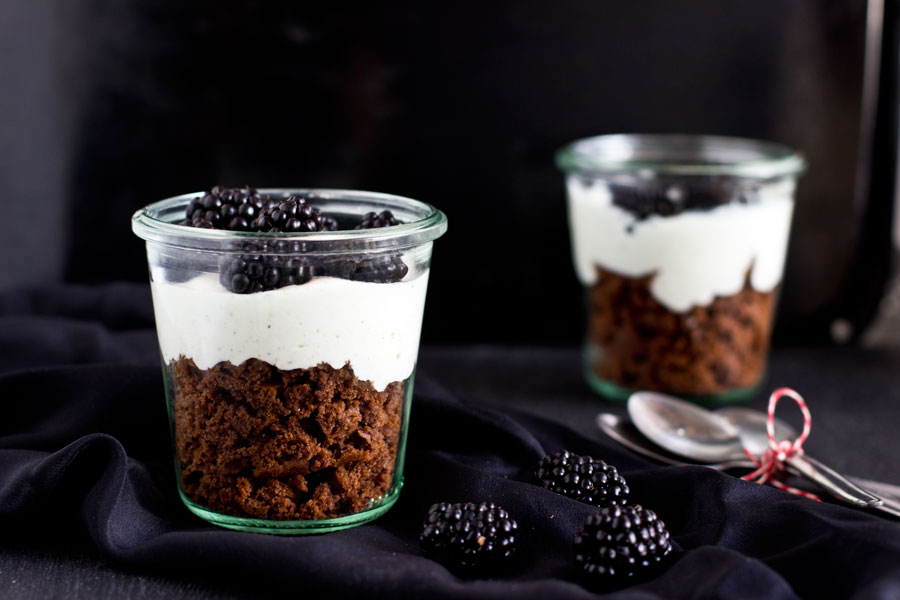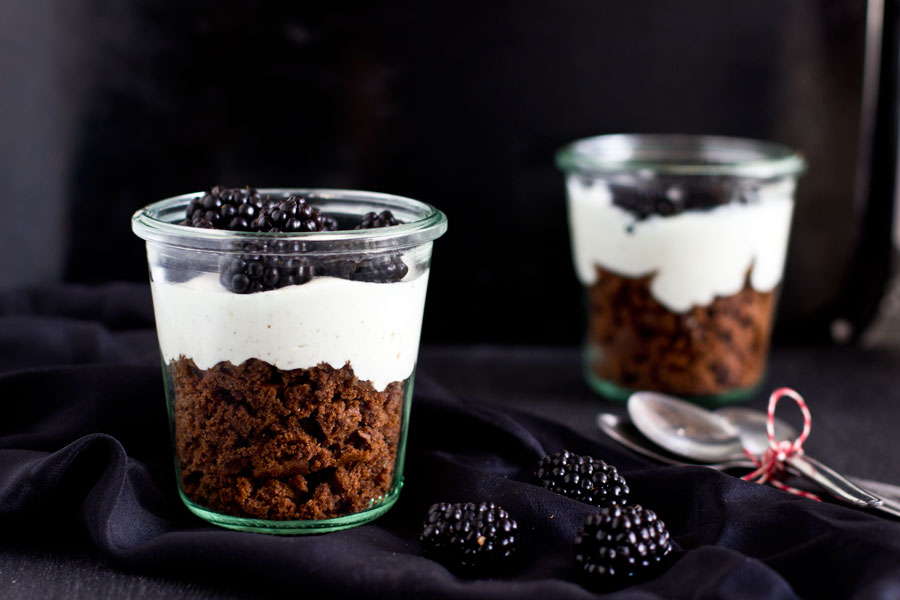 All you need for the sponge is:
– 75 g cacao
– 60 g butter
– 125 ml milk
– 2 eggs
– 50 g sugar
– 150 g flour
– 2 tsp baking powder
Preheat the oven to 175 ° C. Melt the butter with the milk and cacao in a pot. Mix the flour, baking powder and sugar in a bowl. Add the butter mixture and stir in 2 eggs. Line a baking tray with paper and spread the dough on the sheet.
This recipe will only make half of a regular sized baking tray.
All you need for the cream is:
– 200 ml sour cream
– 2 Tbsp yoghurt
– 2 Tbsp powder sugar
– 1 tsp Vanille sugar
– fresh blackberries
Combine all ingredients in a bowl an stir well.
Now crumble the sponge into jars. Scoop the cream on top and add fresh blackberries. Voilá!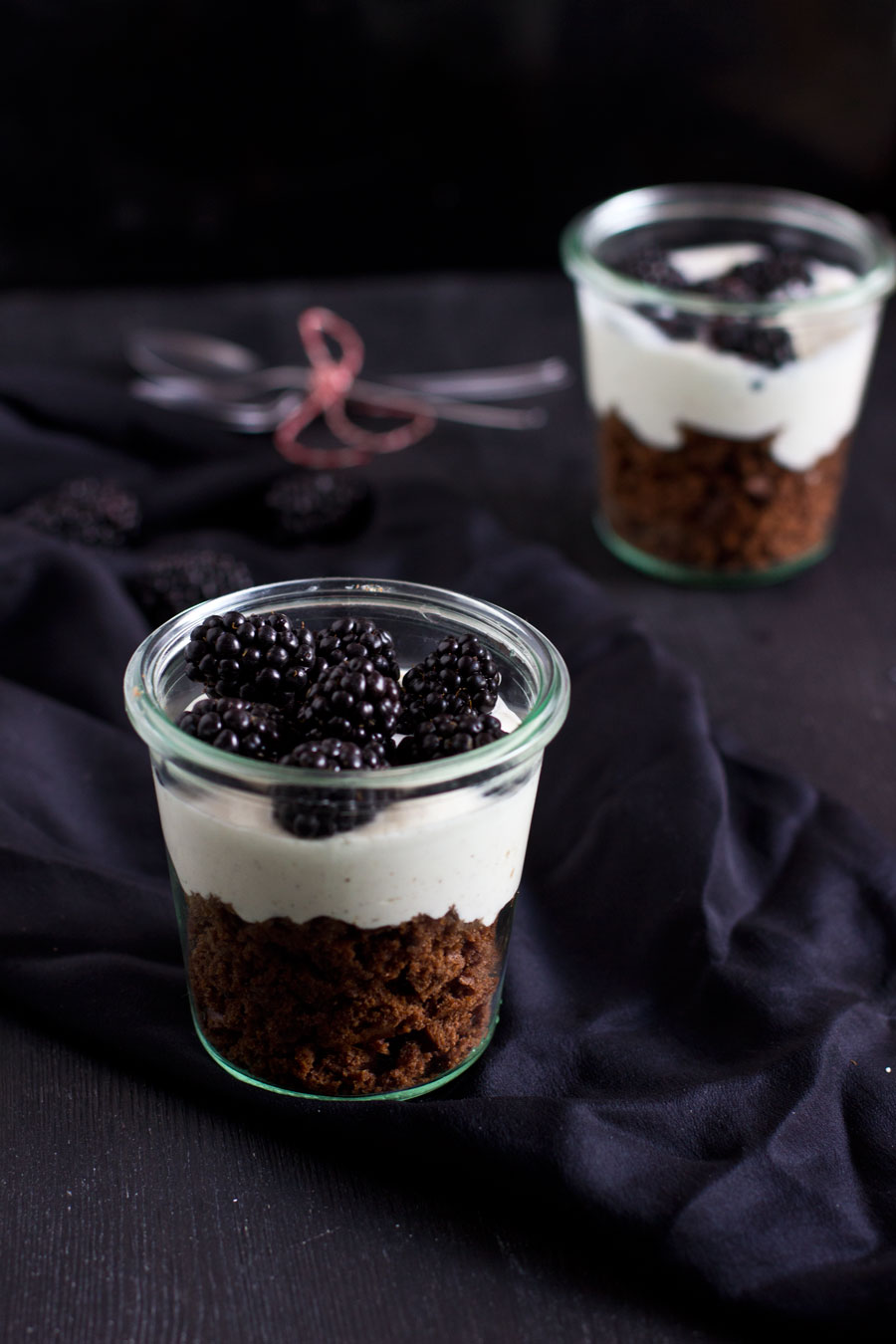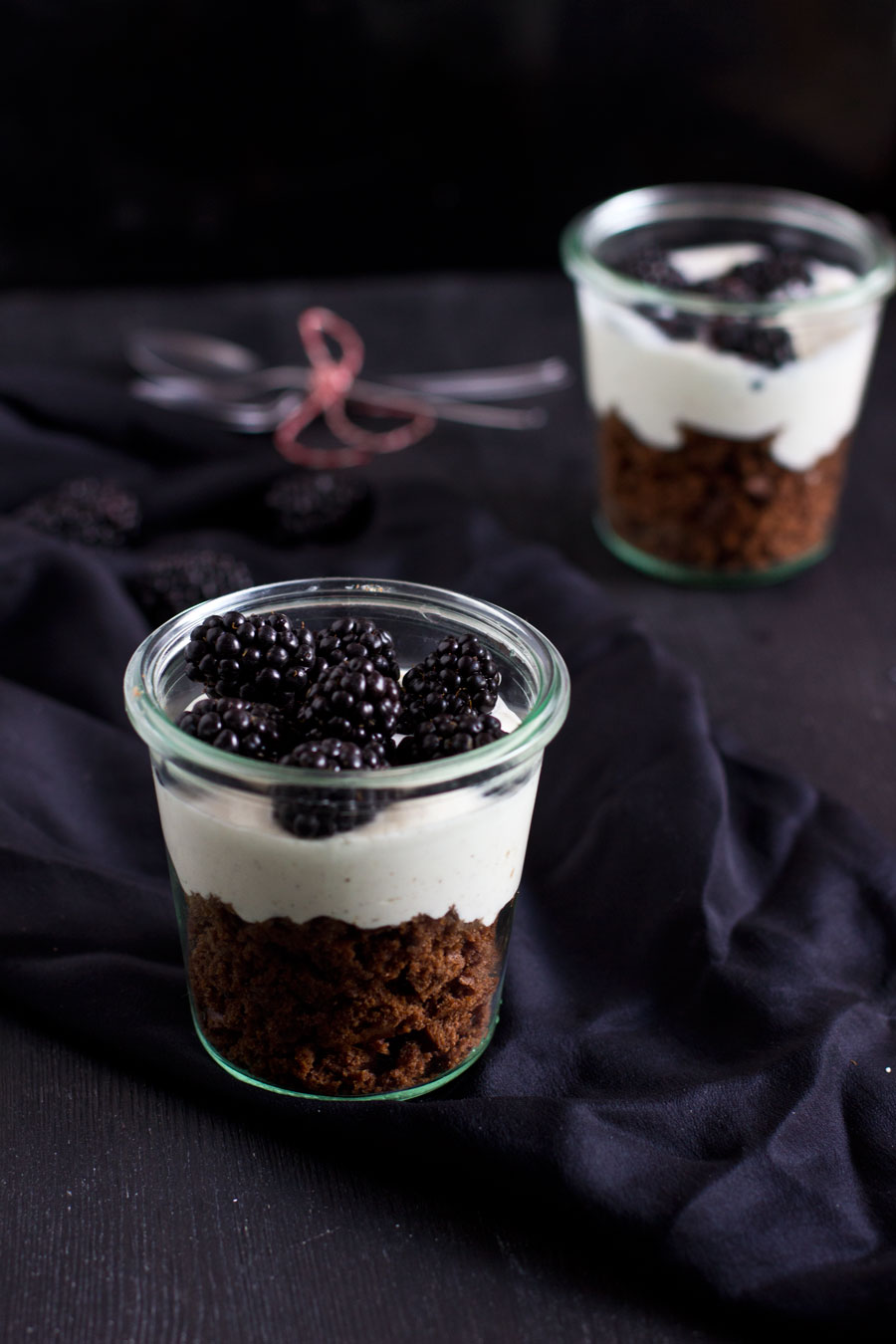 This cake in a jar is best served the next day as the cream will infuse the sponge and make it even more delicious and moist.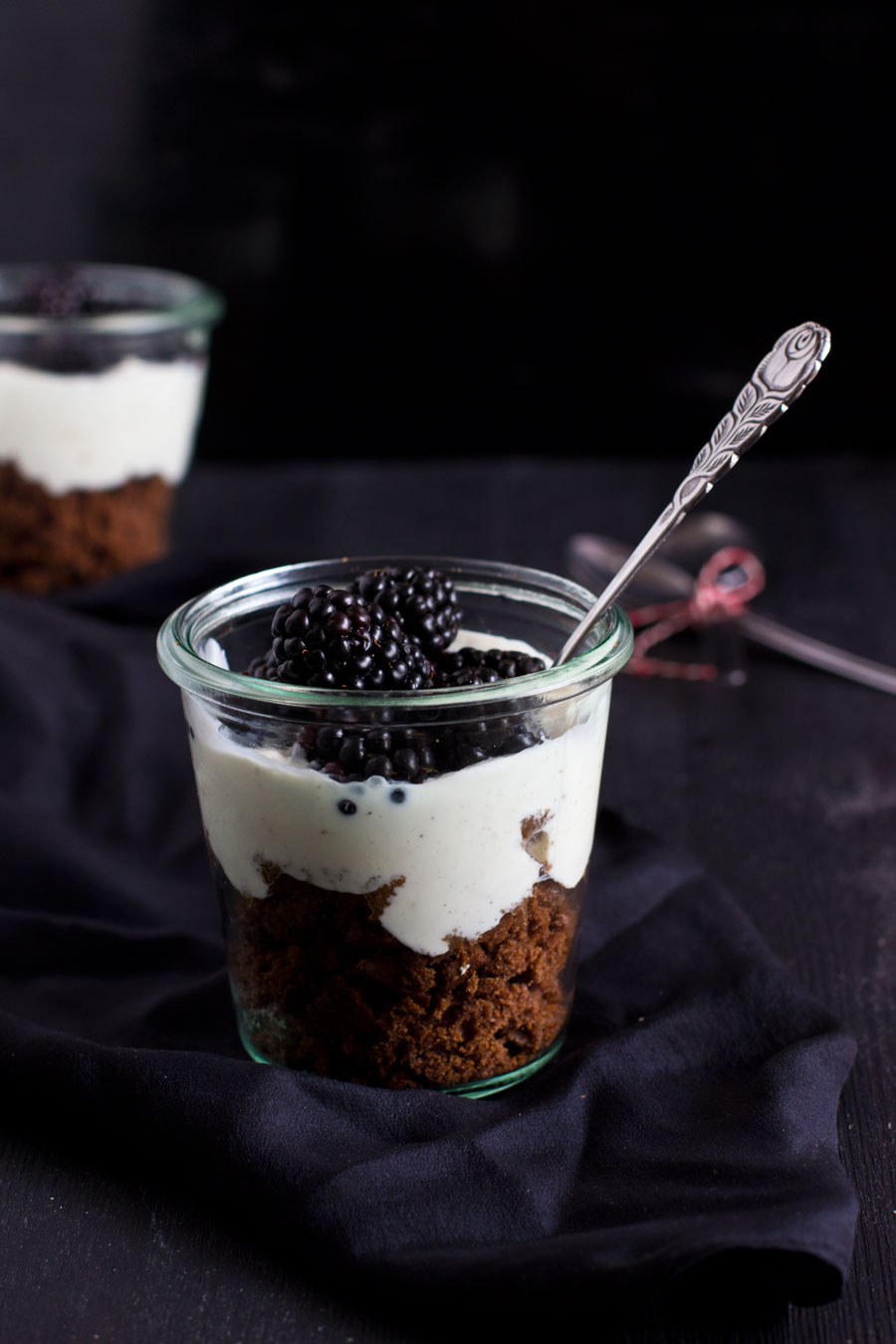 What's your favorite summer treat?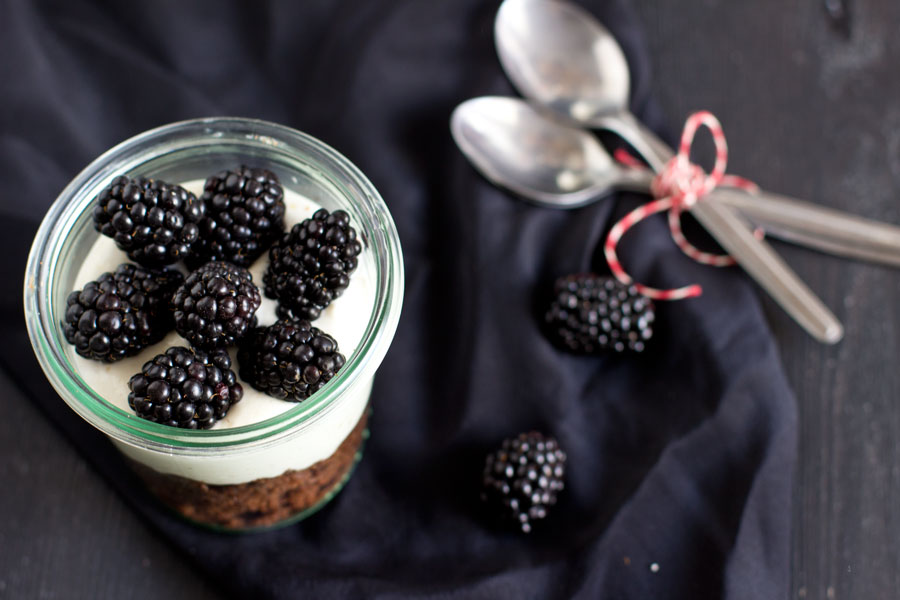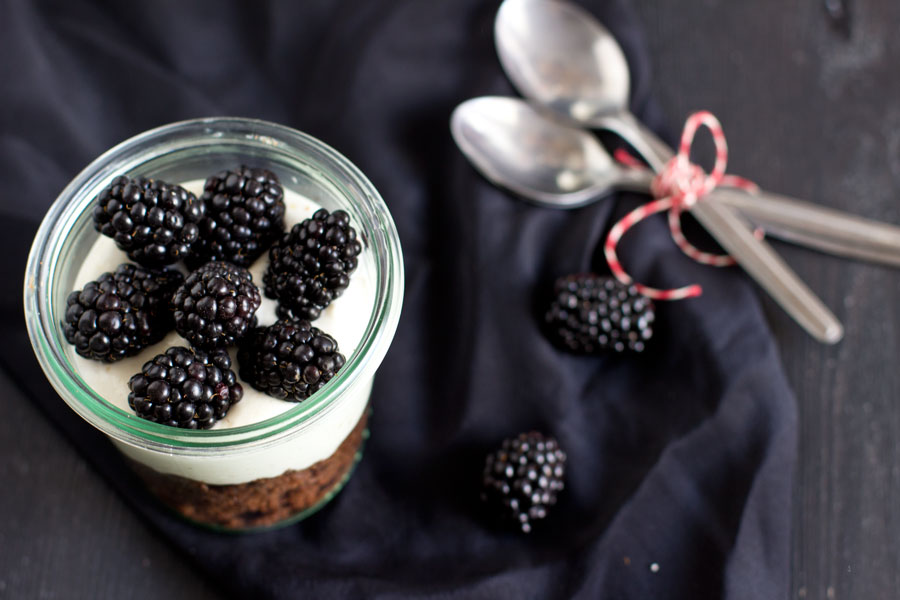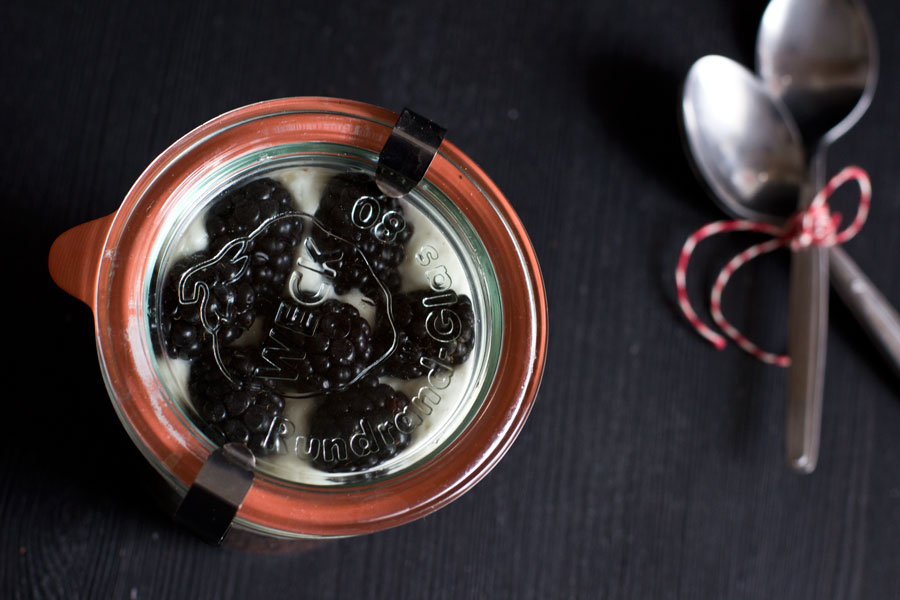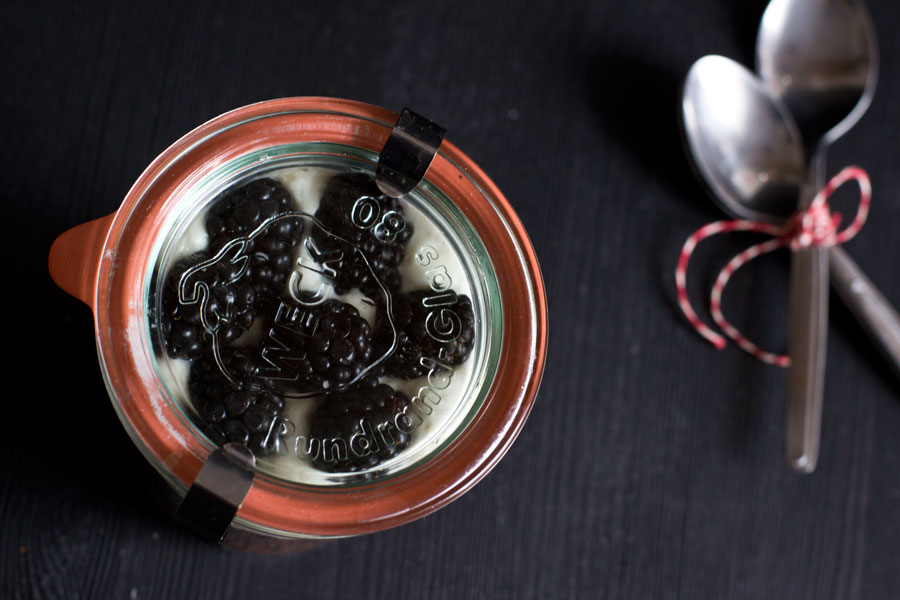 Now. Carry on!