Some time ago I bought a beautiful eggplant. I took it home just because of its look. That's how superficial I am. I'm sorry. Now that I had it, I was interested in its inner values as well. And I think I did it justice with this easy eggplant pasta salad.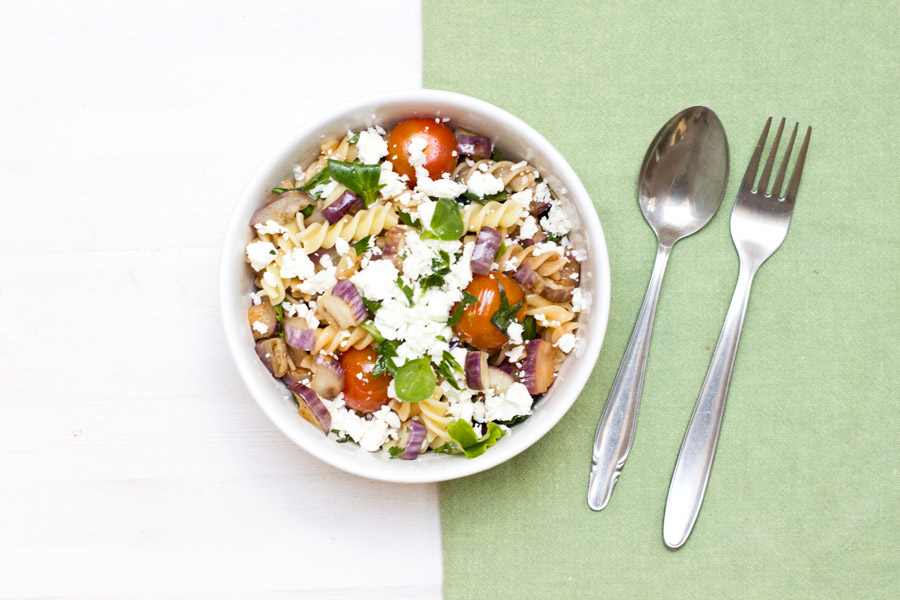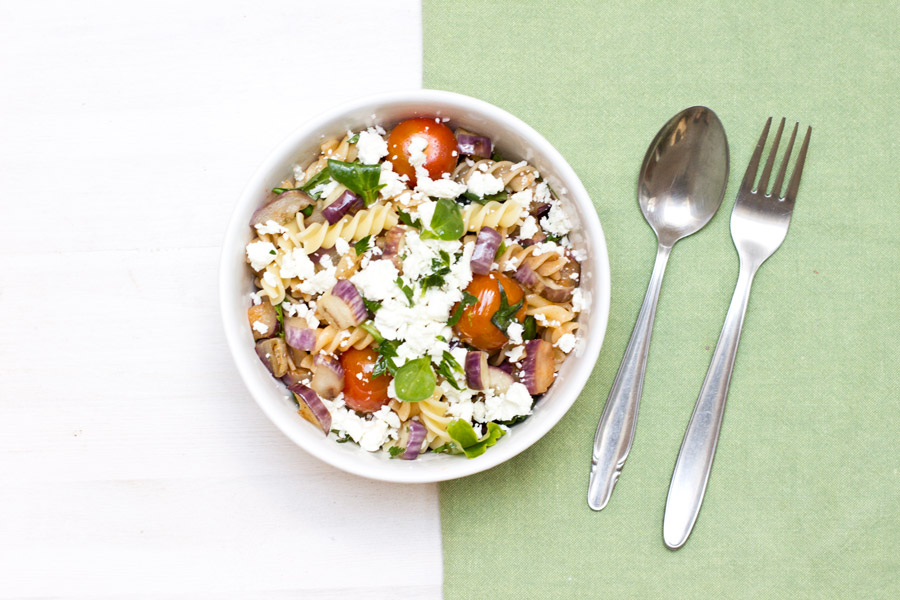 All you need is:
– 150 g pasta
– one whole eggplant
– 6 small tomatoes
– 50 g feta
– 1 Tbsp chopped parsley
– vinegar (elderflower infused vinegar is great!)
– olive oil
– salt & pepper
Cut the eggplant into pieces and put it in bowl. Mix with 1 Tbsp salt and let it marinate for 10 mins. Meanwhile cook the pasta for 8 mins in boiling water. Wash the eggplant in a lot of water to get rid of the excessive salt. Preheat a pan and roast the eggplant and tomatoes in one Tablespoon of olive oil.
Put the cooked pasta in a bowl, add the eggplant and tomatoes, parsley and rip the feta into pieces and sprinkle it on top.
Season with salt, pepper, vinegar and olive oil.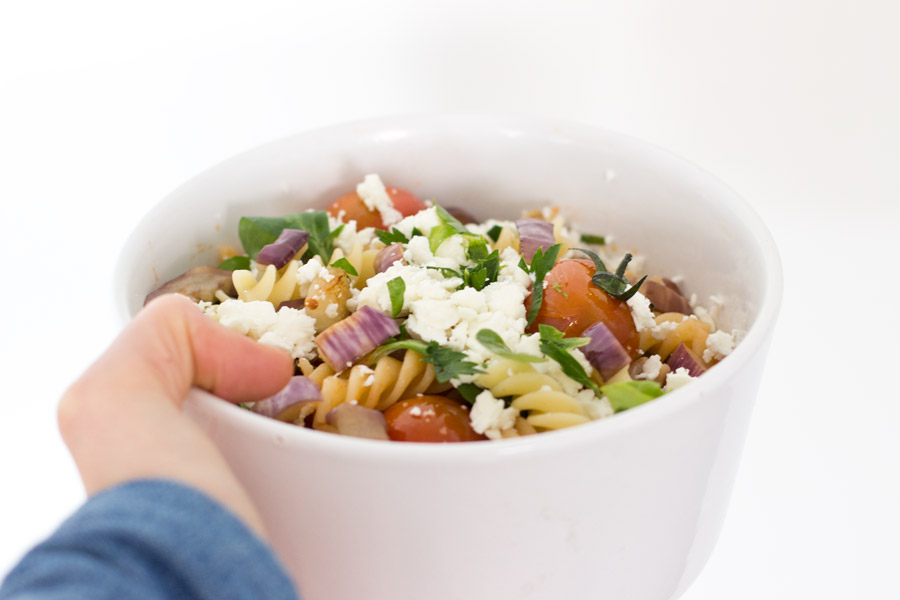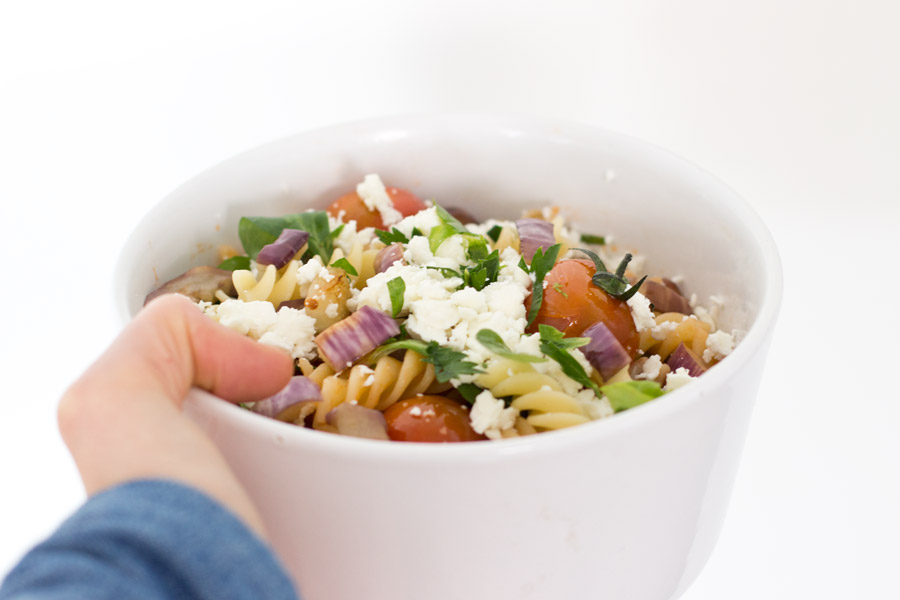 Serve and enjoy right away!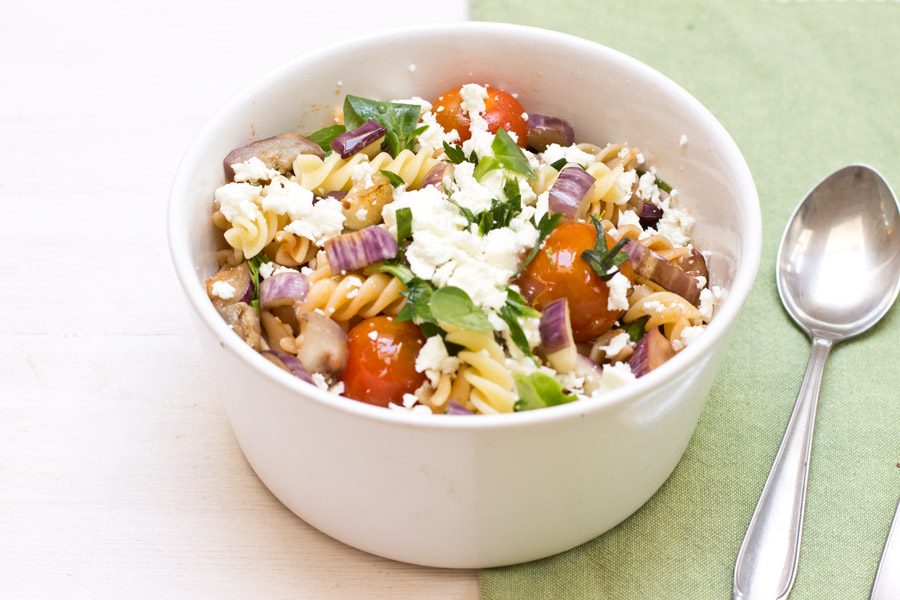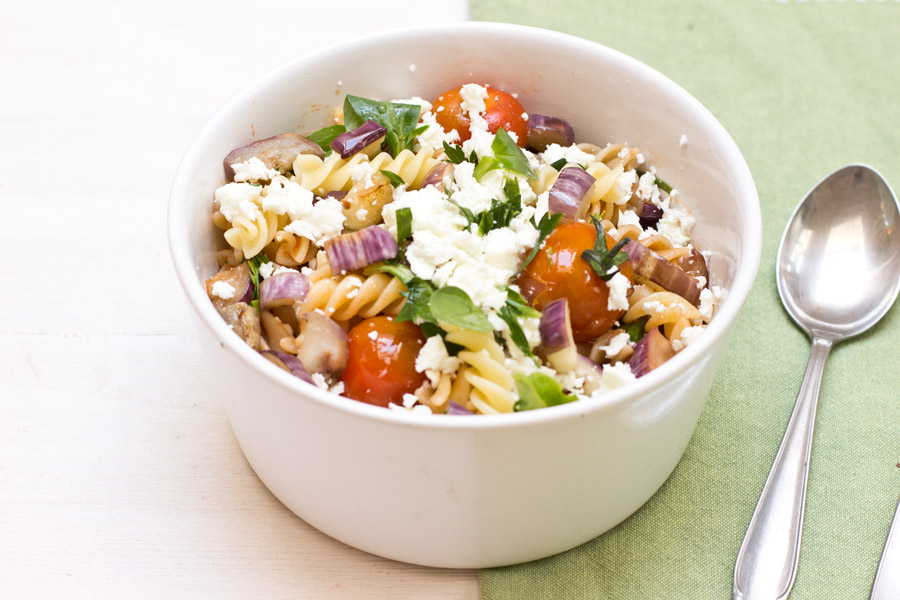 It's still very hot in Vienna and this is just the right lunch to give energy for the afternoon.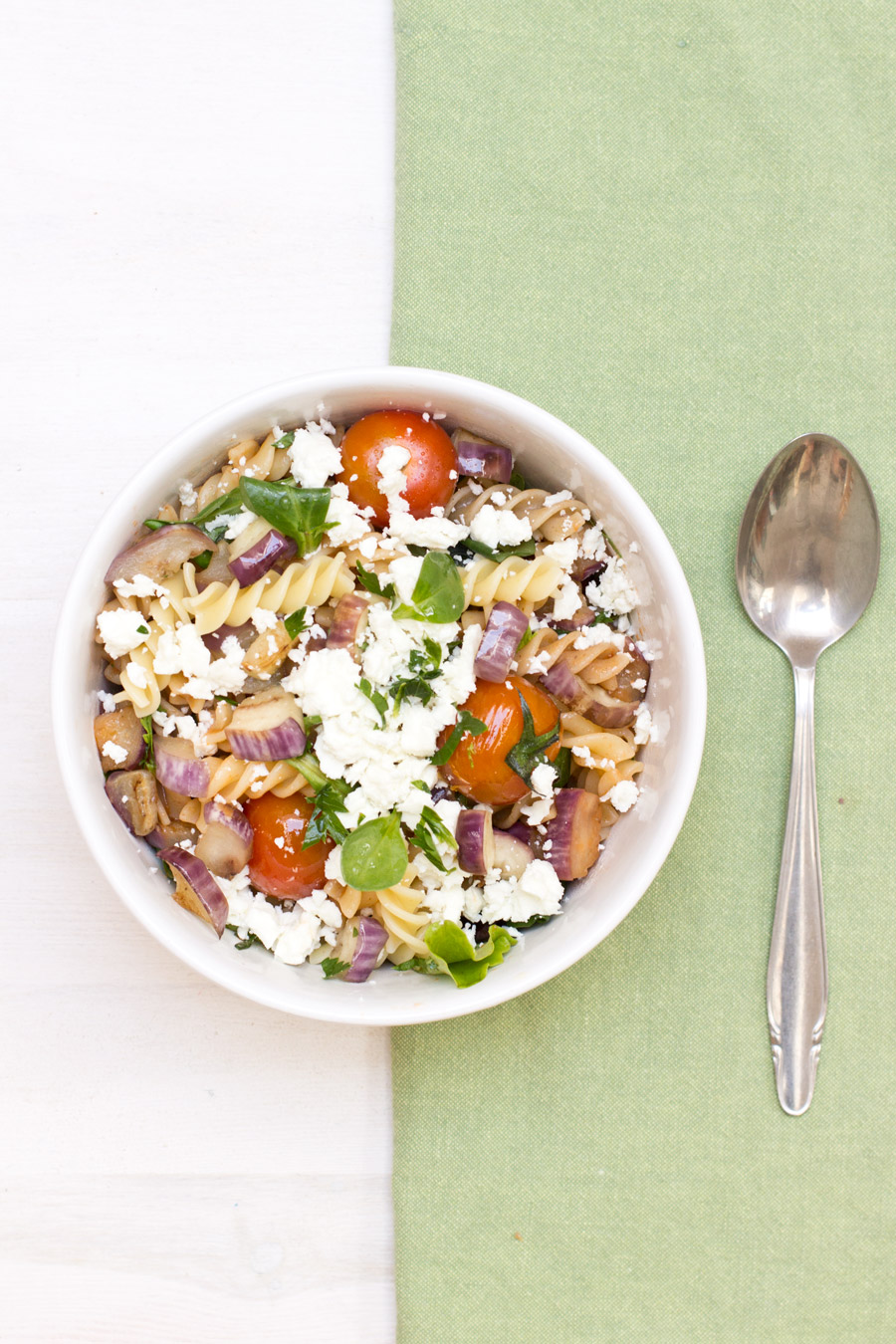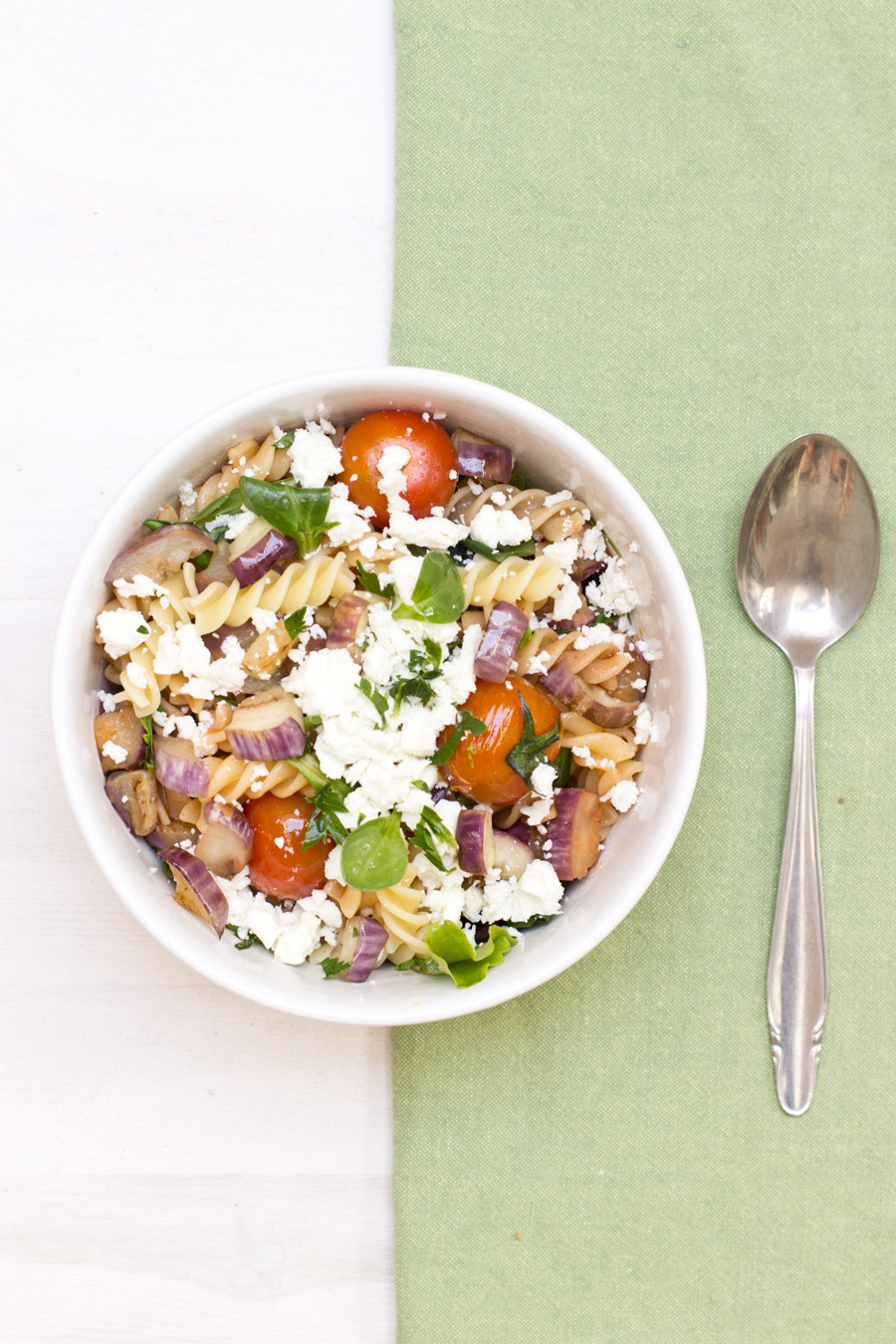 Summer salad always reminds me of barbecue on hot summer nights. It's just the right side dish to bring to a garden party. It can also be the hero.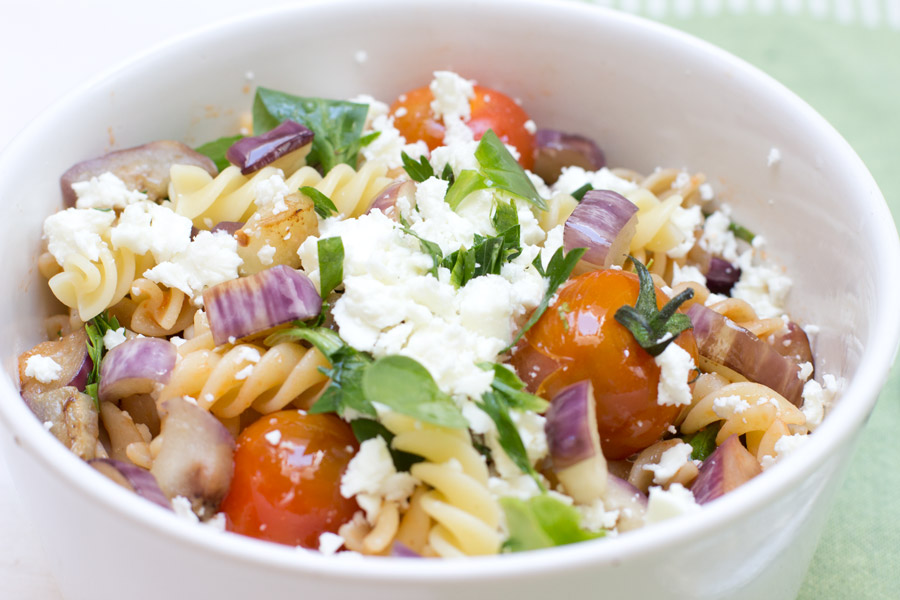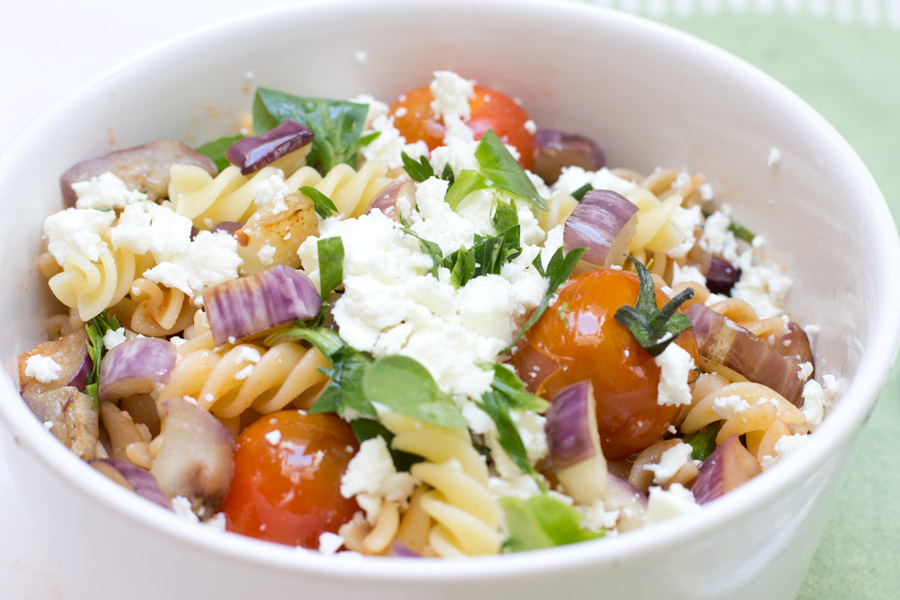 Now. Carry on!