I officially open Valentine's Day season. To be honest, I opened it yesterday but I officially open craft season for this Valentine's Day! I'm so excited to show you what I came up with. I'm really smitten. I have the feeling that a love-themed holiday is what gets me most creative. Or is it the month? With the grey on grey outside, you have to get your mind of depressing stuff. Probably both. But before I get to much into a philosophical rabbit hole to guess where my motivation and inspiration comes from: let's enjoy today's craft. Talking plants with DIY plant speech bubbles.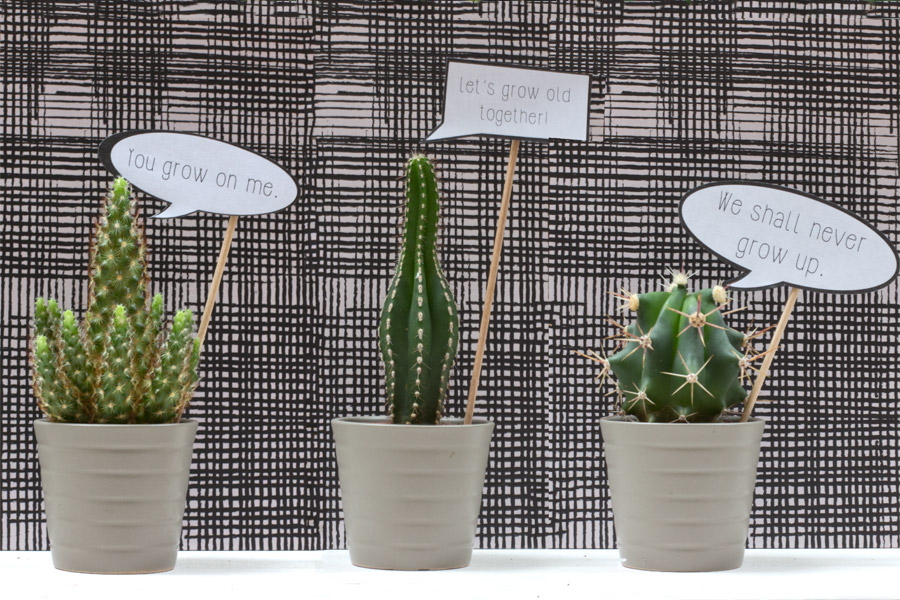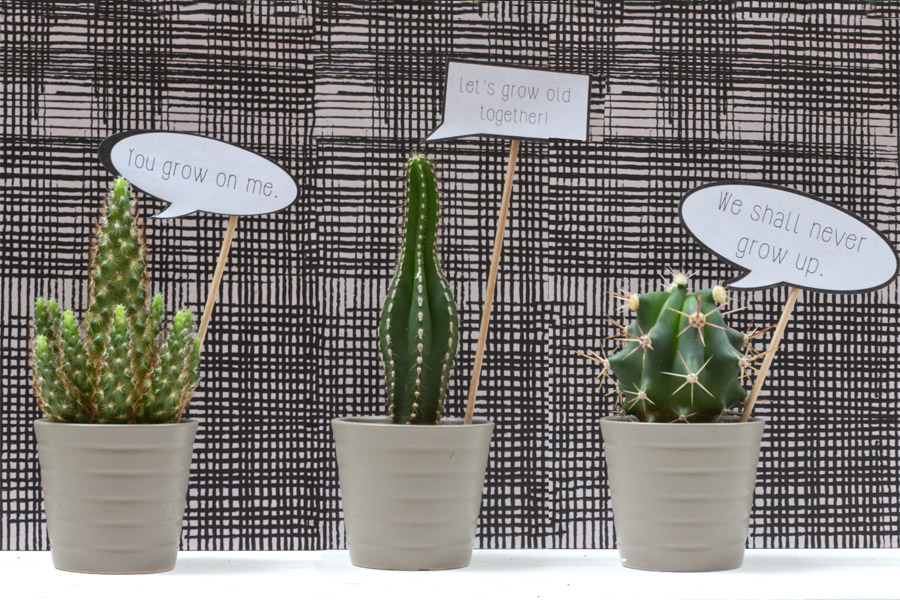 Now that's what people think when they say: flowers bring a message, right? They make me smile just looking at them.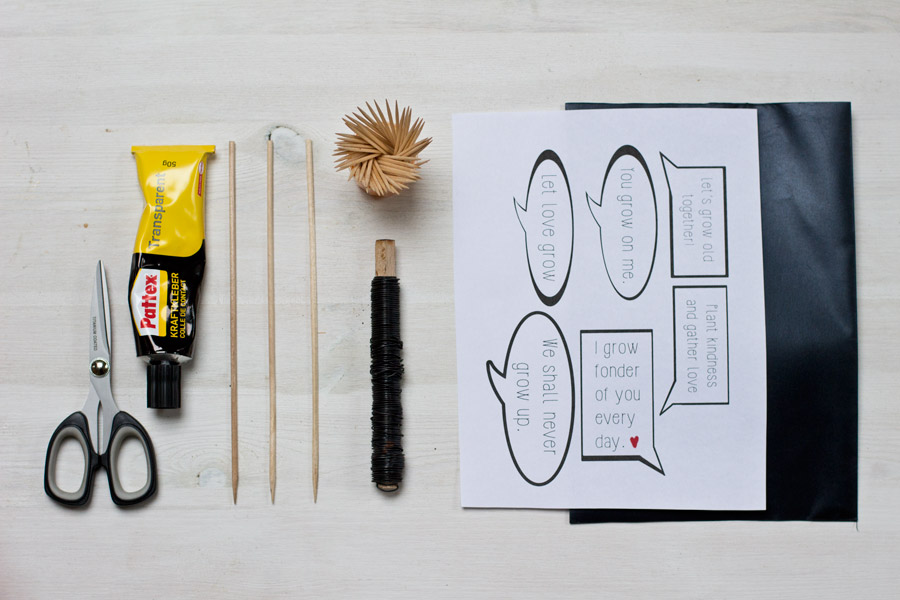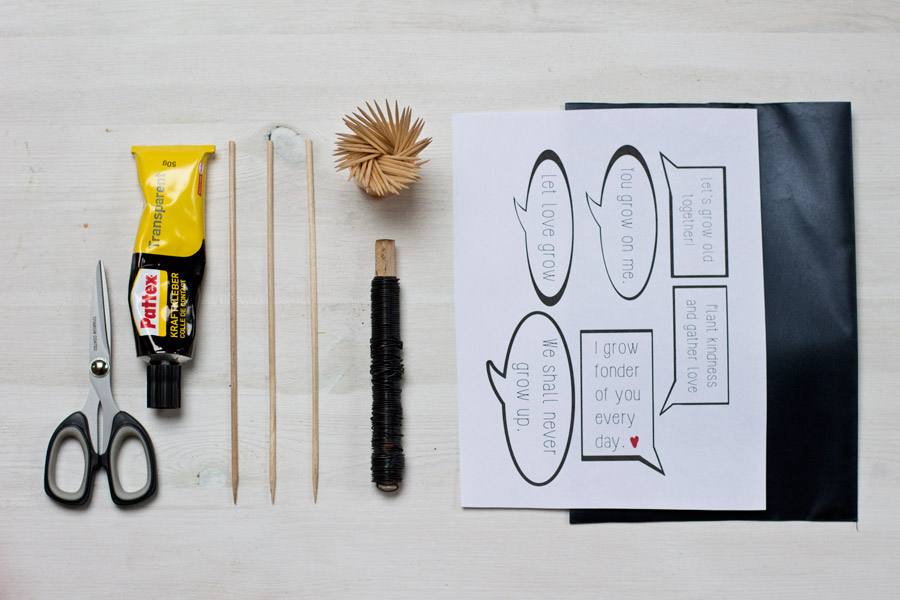 All you need is:
– speech bubble template
– black cardboard
– toothpicks
– larger sticks
– wire
– scissors
– glue
You can either use my downloadable template or make your own puns with growing and love. Now stick the paper on the black cardboard and cut them out.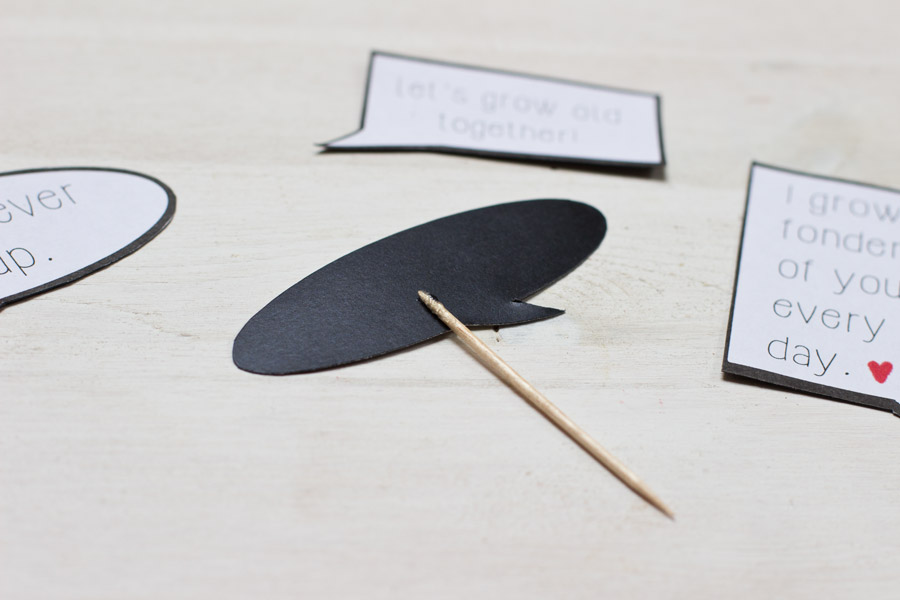 Stick the toothpicks or sticks or wire on the back. I only use the wooden sticks as I only used potted plants but in order to add a speech bubble to a flower bouquet you'd might want to use the wire.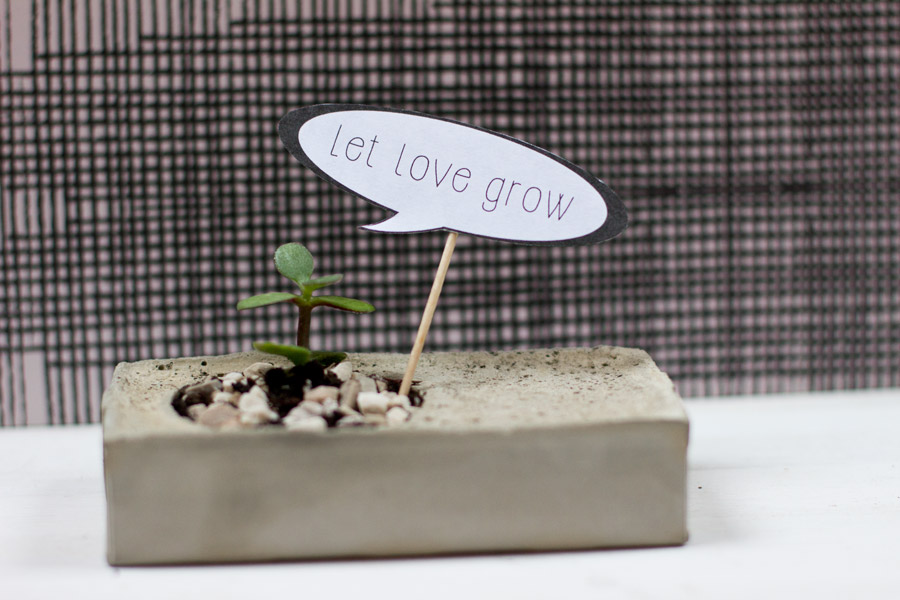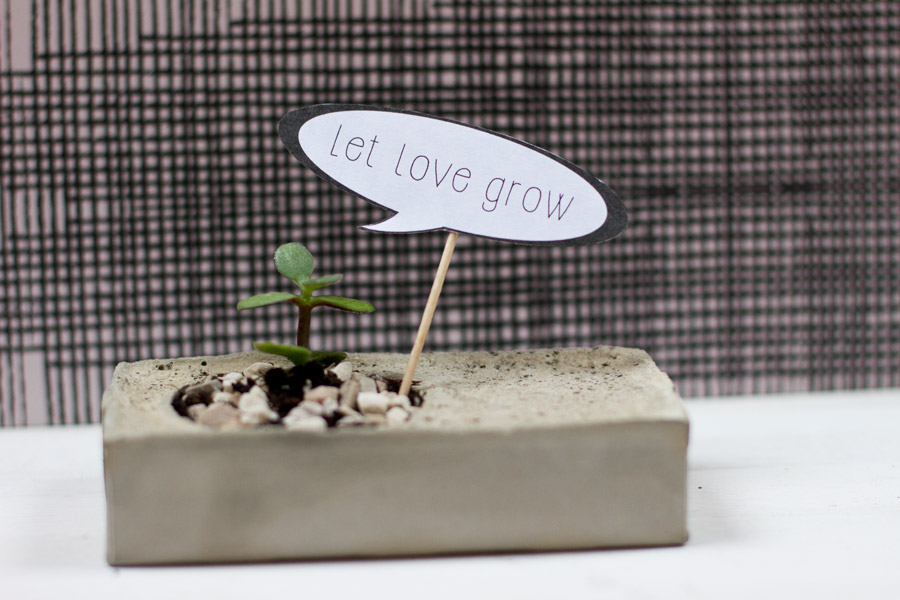 Now stick it into any pot or bouquet you want to give away. I played a little with different intentions for different people.
From people you don't know so well (but you'd like to) …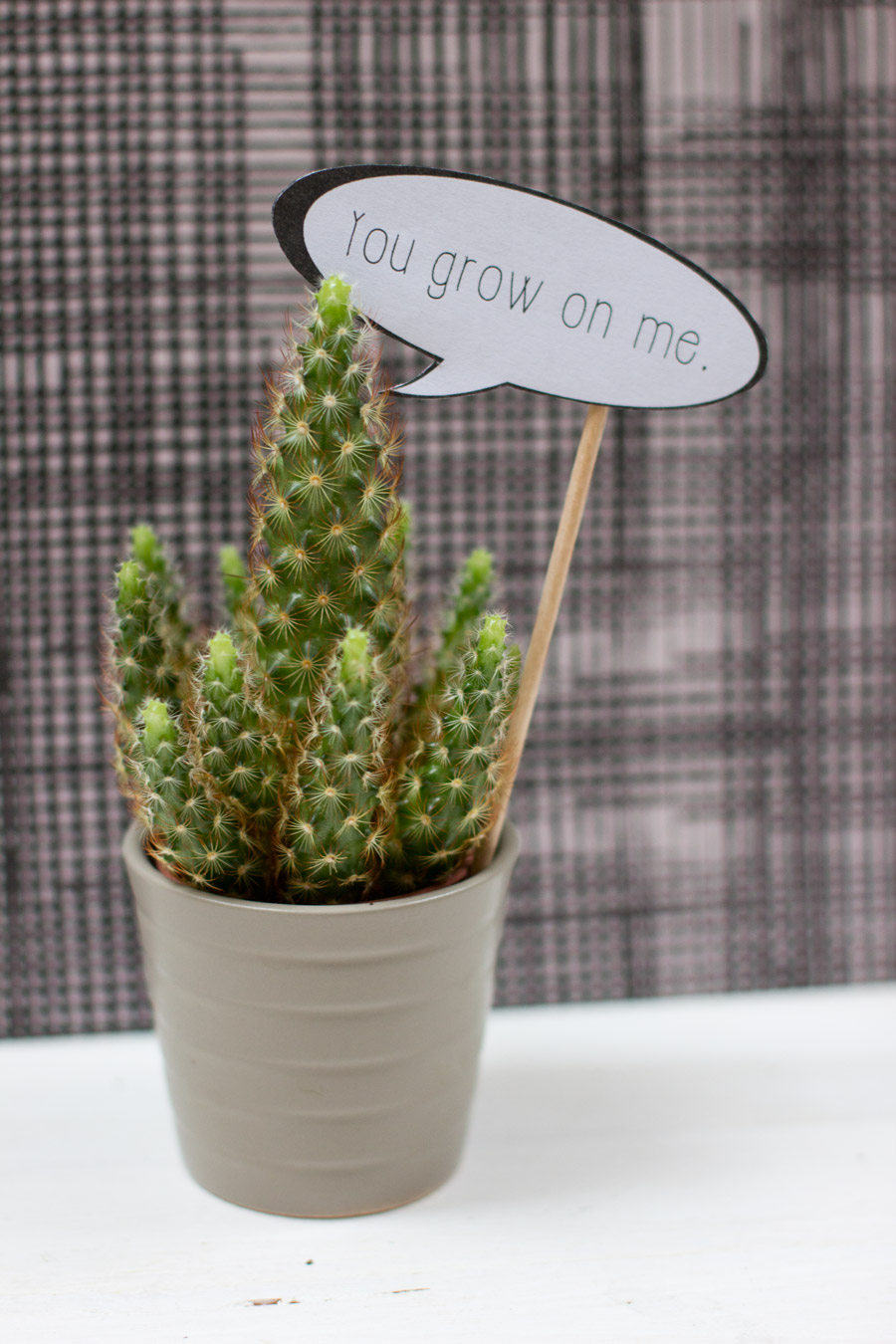 … to people you want to spend the rest of your life with …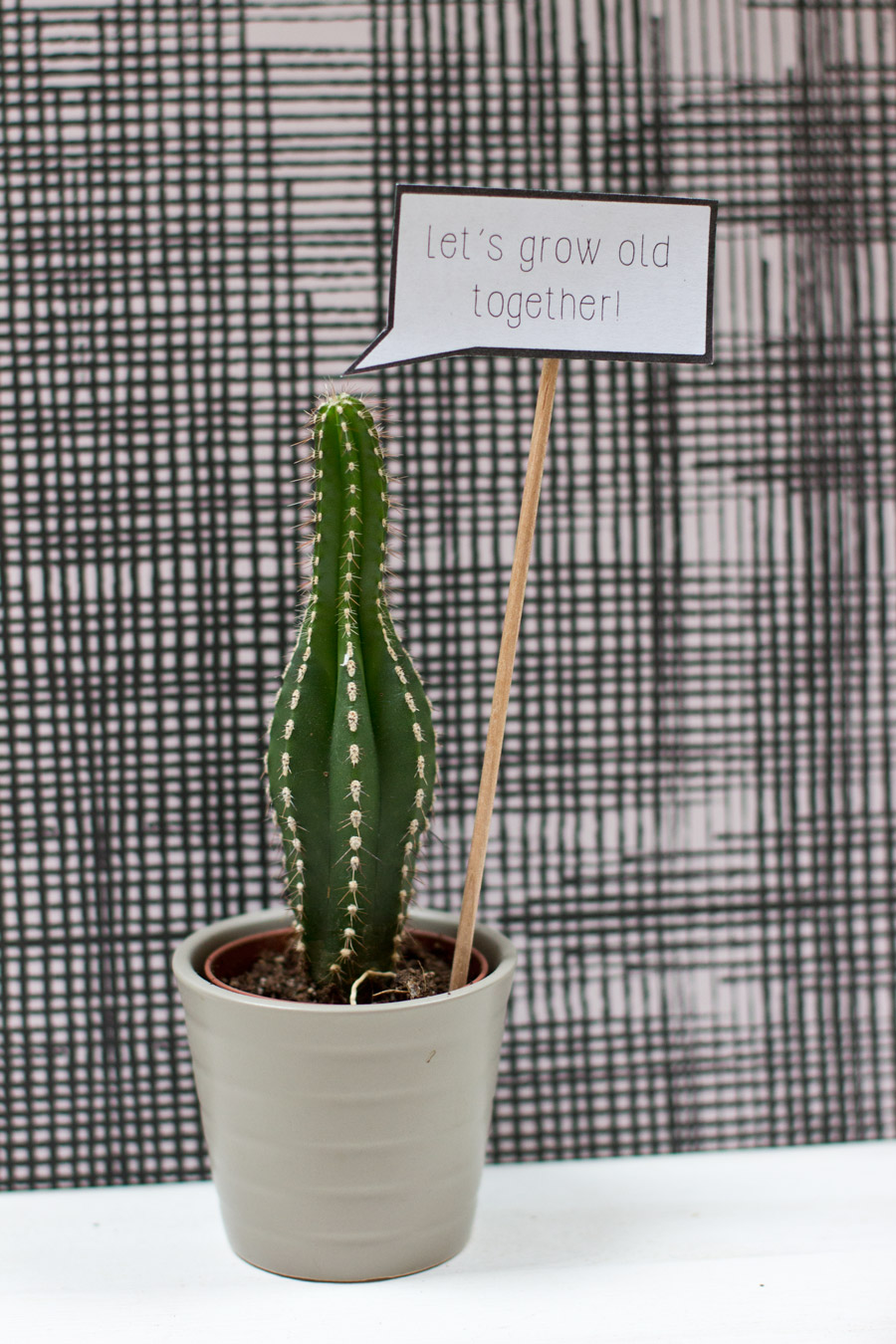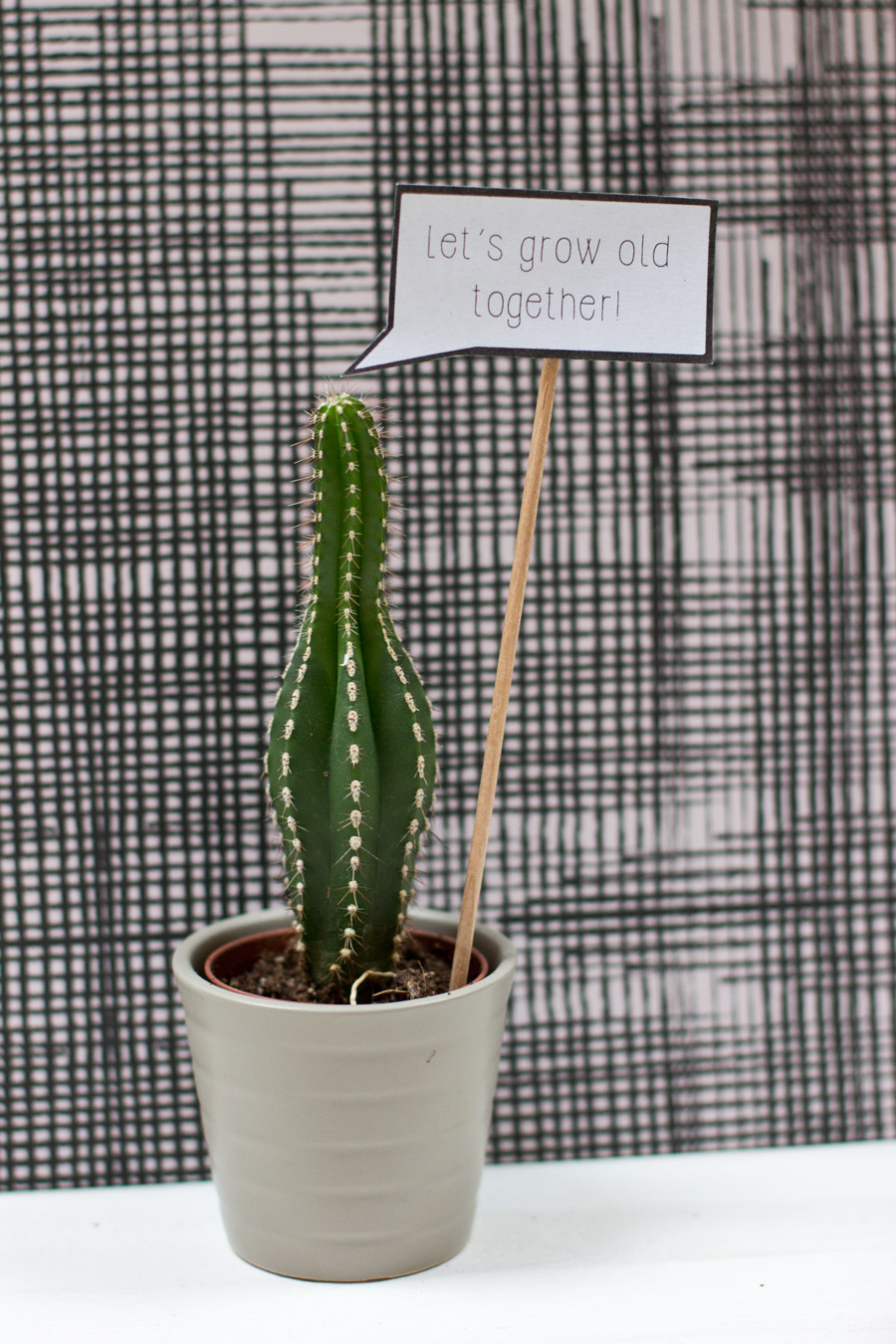 … or a neutral saying that makes for everybody.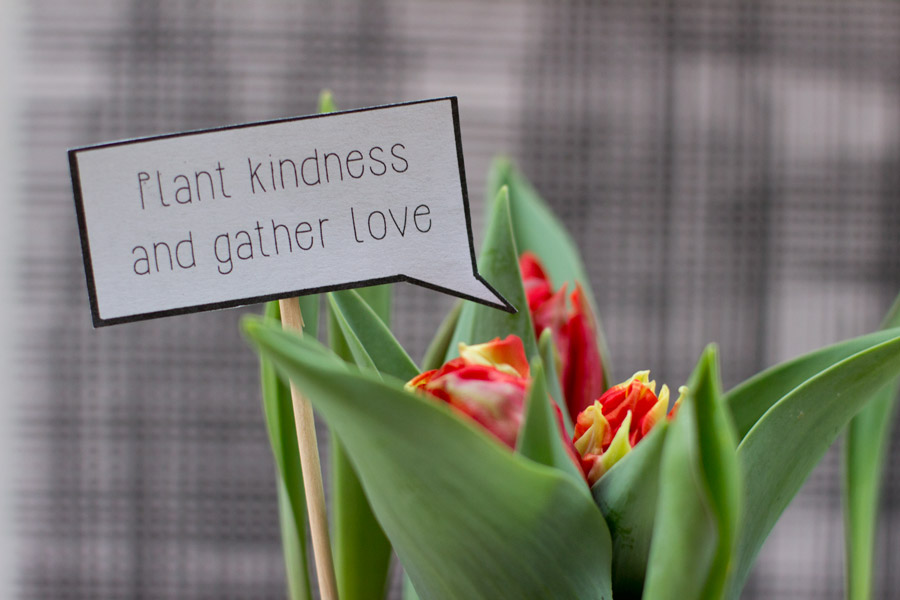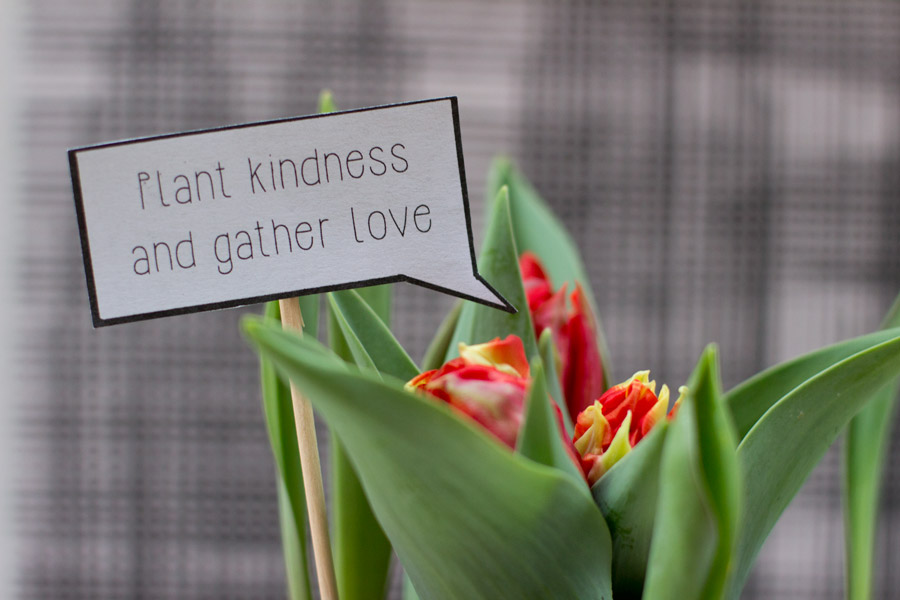 I kinda like the idea of using cactus. They are probably not the typical Valentine's Day gift but that what makes them interesting for me. Also they are cute.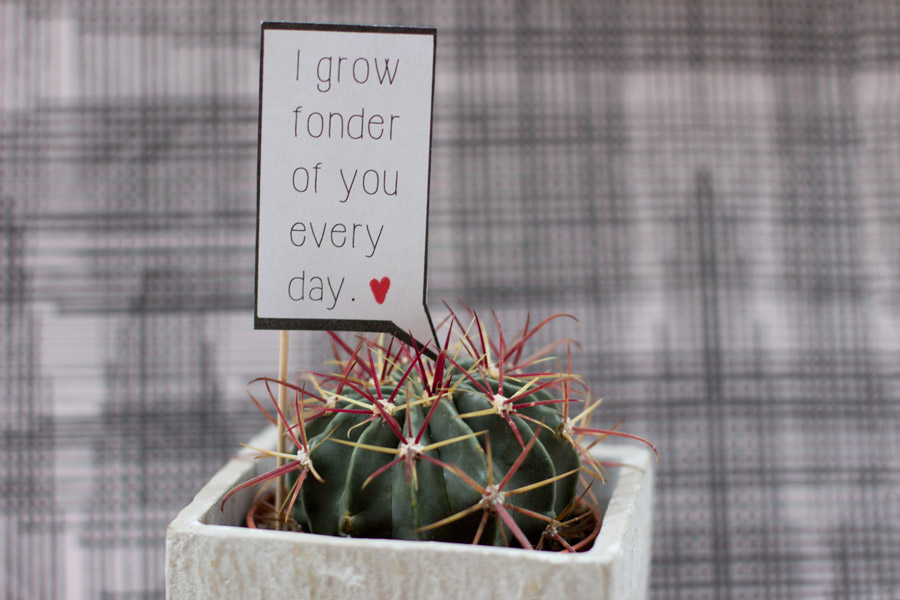 What do you think? Which one is your favorite? Any other sayings or idioms that you can think of?
Now. Carry on!