Today is a holiday in Austria. I love to have a week with one day extra free. My ultimate goal is to have a 4-day-work-week. Imagine how much more creative you could be?! Just this extra day off to clear your mind and look at things with a new perspective. That's all I need sometimes. Like today. I did hike up a mountain and the perspective changed. A lot. Also because I met this family on the way up and the dad was really horrible. I mean: really horrible. Think of him as a person who rules by fear and anger who shouts at his kids. All. The. Time. Imagine now to be one of his kids. There's not much that's worse. Well, anyway. I do know what's good in life and that's often coffee, chocolate and cake and all three combined in one delicious cupcake. (Did you notice how I came from the holiday in Austria and this horrible experience to the purpose of this post?! I'm so eloquent sometimes…)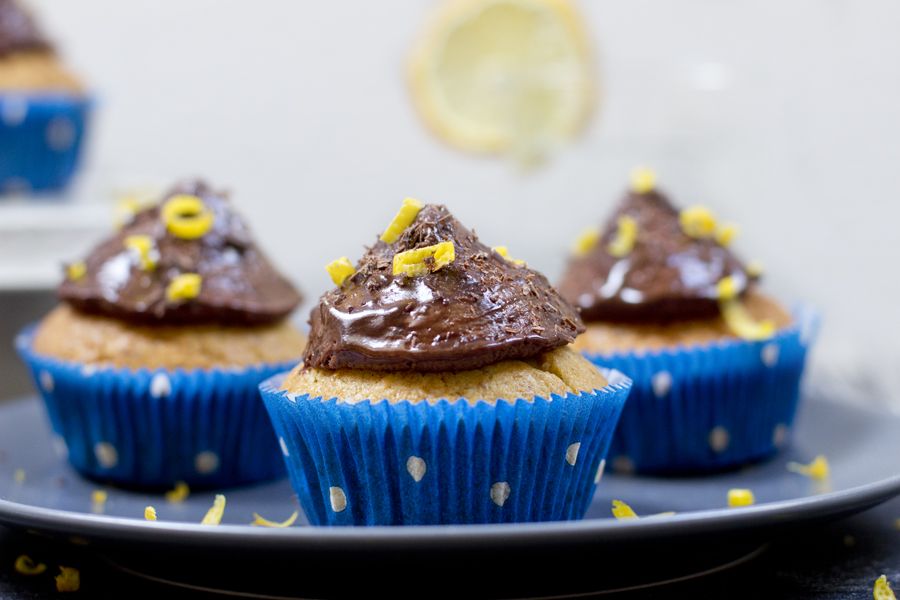 All you need is:
– 115 g butter at room temperature
– 150 g sugar
– 2 eggs
– 4 Tbsp milk
– 1 tsp dissolvable coffee
– 150 g flour
– 1 Tbsp baking powder
– 50 g grated hazelnuts
For the cream:
– 150 g cream
– 75 g dark chocolate
– 2 Tbsp cacao powder
For this coffee chocolate cupcake recipe preheat the oven to 180 ° C. Beat the butter with the sugar in a large bowl unit pale and fluffy. Gradually add the eggs and combine well. Put the milk into a cup and add the coffee. Stir well until the coffee dissolved completely. Add it to the mixture and sift in the flour, baking powder and hazelnuts. Spoon it into a muffin tray lined with muffin paper and bake for 25 mins. Let it cool.
For the frosting chop the chocolate into pieces. Heat the cream in pan and add the chocolate and cacao powder. Stir well until the chocolate has melted completely. Put it into the fridge for 1 hour. Then put it into a mixture and beat until it starts to get fluffy. Pipe it onto the muffins. Heat some water in a kettle and put into a cup. Take a teaspoon and heat it in the hot water. Swipe it on the outside of your piped cream. This will melt the chocolate cream and make it darker and the frosting won't look like a big pile of shit (that's really the only problem with chocolate that I encountered so far). Then shave some chocolate on top and some lemon chest and now look what I made!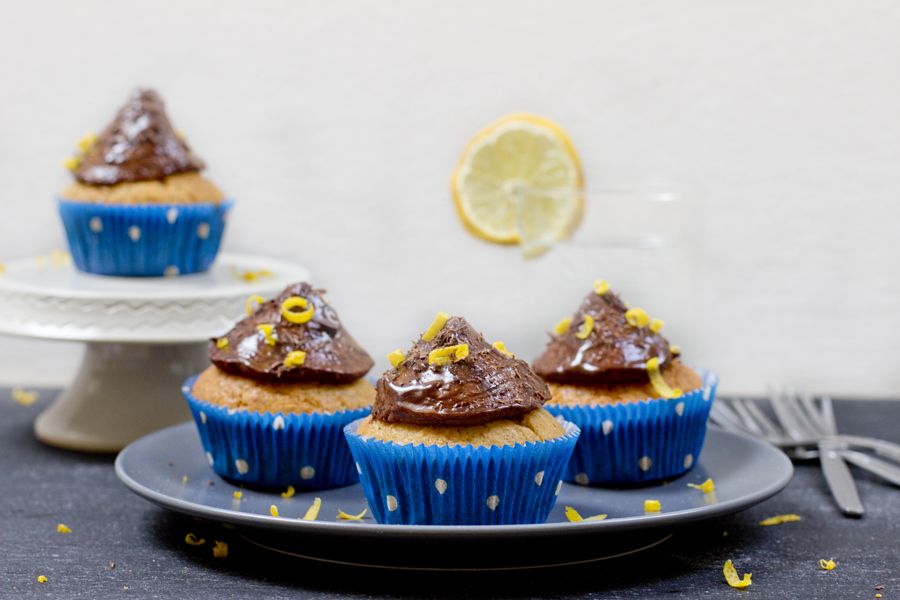 I got a fantastic little book from my work colleagues for my birthday. It's a cook book with 10.000 cupcake recipes? How that's possible? With (almost) unlimited combination possbilities.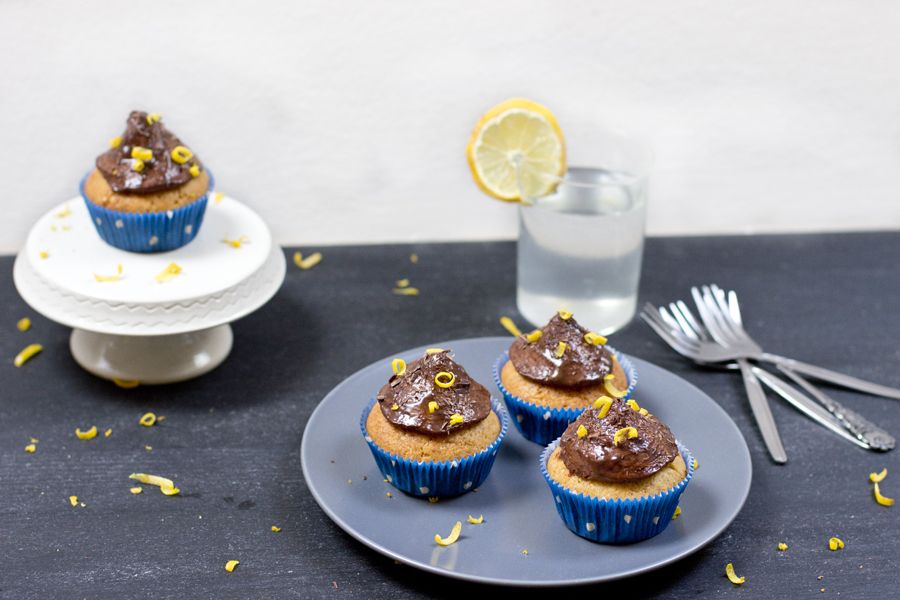 I already tried a few recipes to test the book and I will post a review quite soon.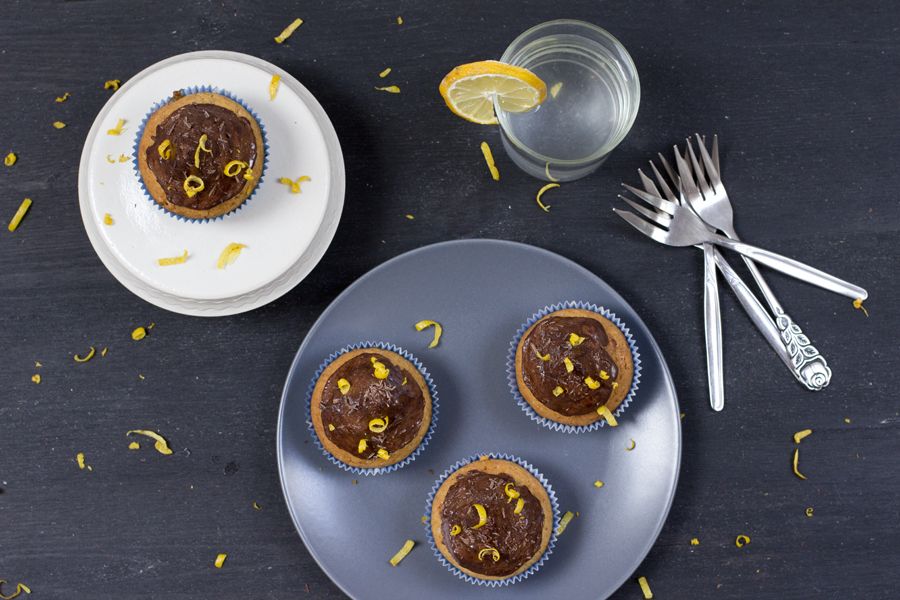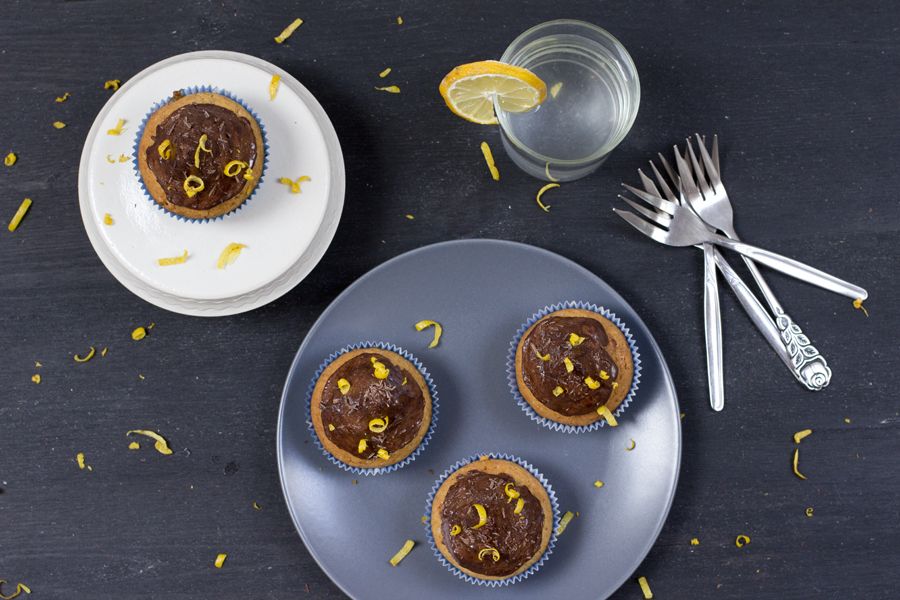 I actually don't like lemon cest but on this cupcakes they were quite delicious – just a hint of lemon makes them fresh (besides being on the heavy side with the cream).
Now. Carry on!