Before Valentine I got so crazy with DIY tutorials and hearts and everything love-related that I created some stuff for other sites as well. I asked Julie from the most lovely Julie Ann Art (the creative mind and everything else behind the most witty and lovely cards on Etsy which crack me up every time) if she would like to post a little something I made. And she said yes!
This is a dream coming true. She's one of my favorite bloggers out there. You can check her post out here.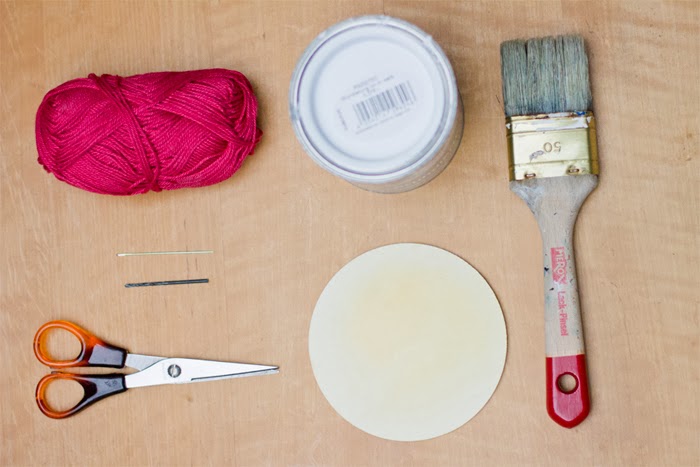 All you need is:
– a wooden plaque (mine is upcycled and was a cheese box)
– some red thread
– a needle
– a drill (the smallest you can find)
– white paint
– scissors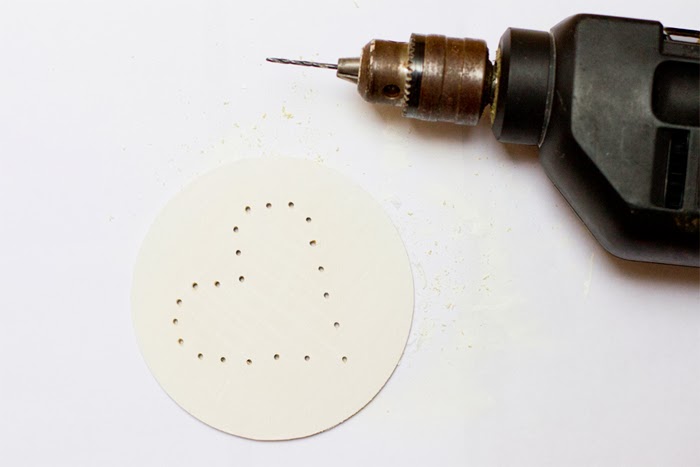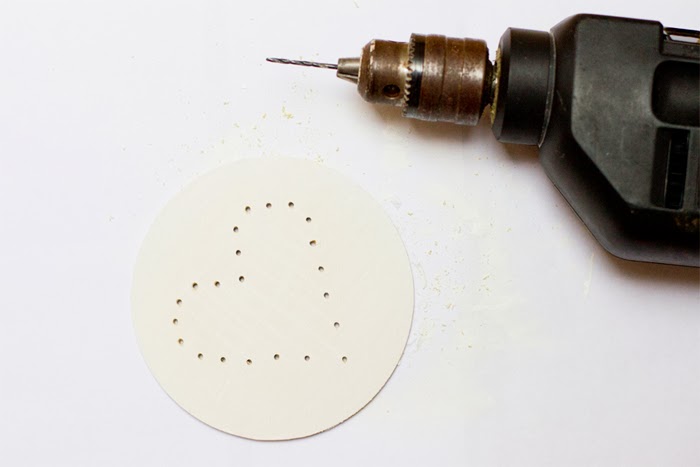 1. Paint the wooden plaque white. It looks much nicer and the red color of the thread will shine much more.
2. Drill holes in the shape of a heart. Make sure that every hole has a "partner": A hole on the top should have an equivalent at the bottom of the heart. They should come in pairs, so you have it easy making the heart.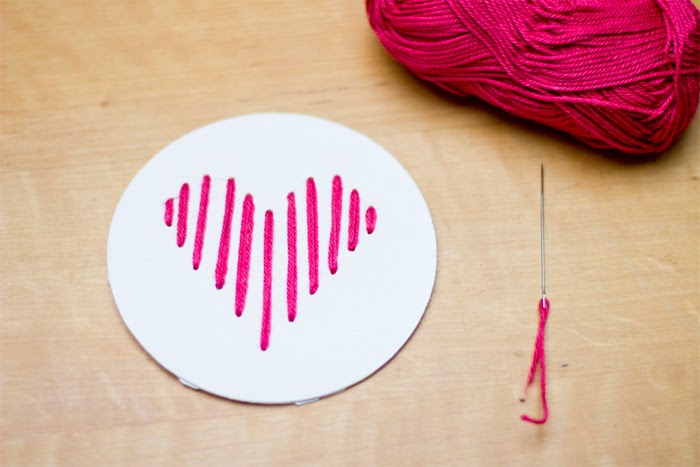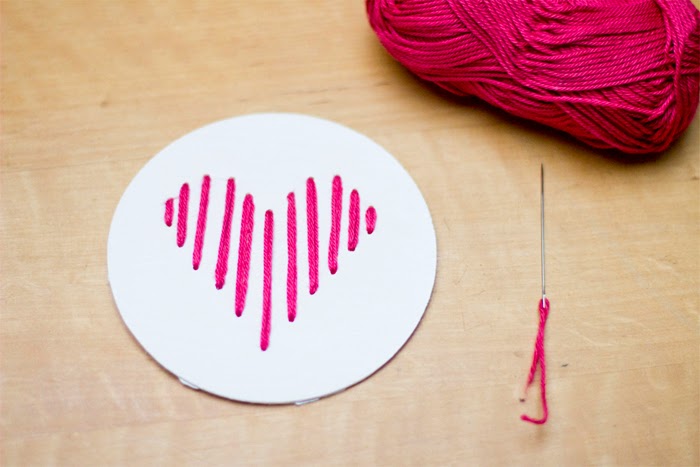 3. Stitch the heart. I went through each hole 3 times with the thread. It makes it thicker and stand out.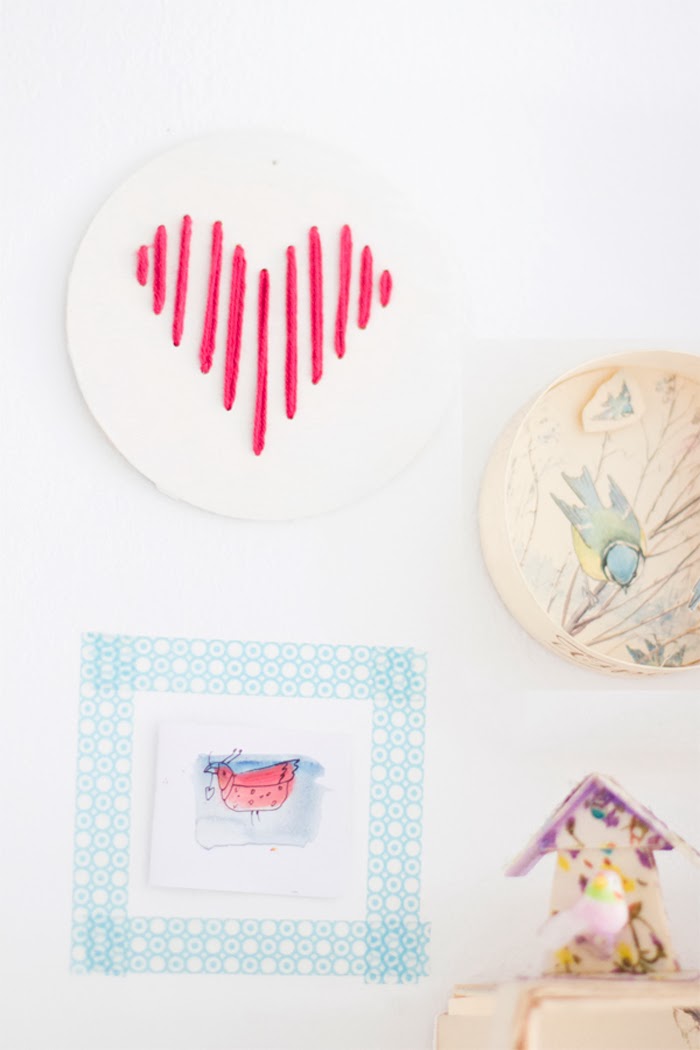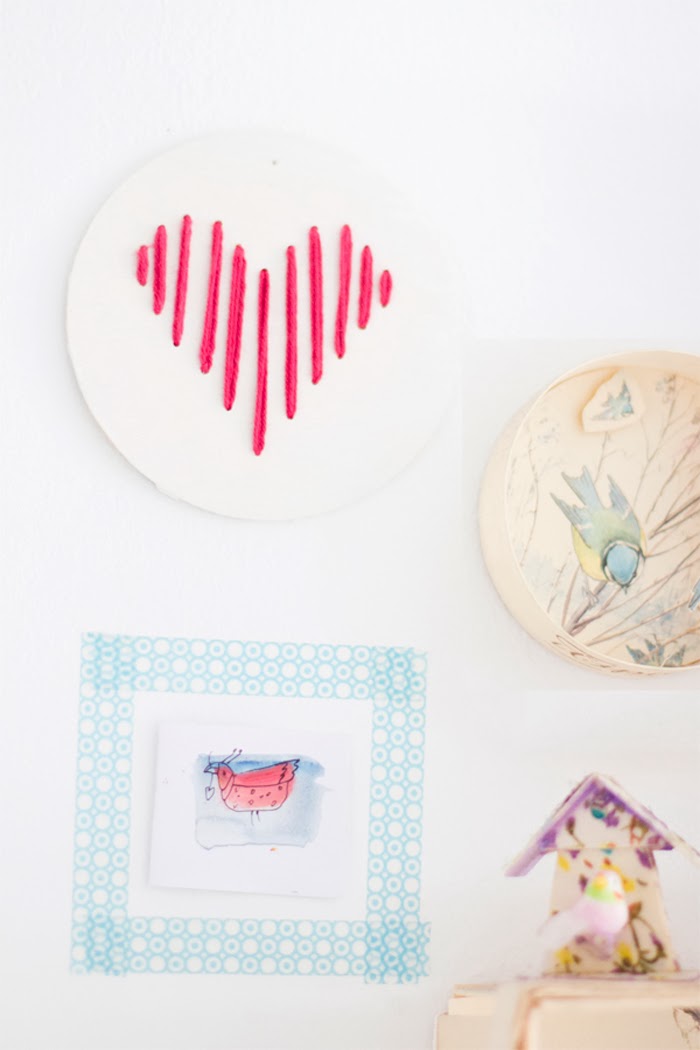 And you're done! Not into hearts? Try a different shape! Or make it a personalized gift using the letters of some one's name. Get creative!
So back to joy-dancing I go.
Now. Carry on!