I made it a quest this year to look through my closet, donate what I don't like and what is in good shape, repair what needs some attention and get only new stuff from sustainable sources (e.g. second hand, social and environmental responsible brands).
I've found a few pieces of clothing that I can easily repair with mending little holes or closing a seam. If you follow me on Instagram, you might have seen me document it.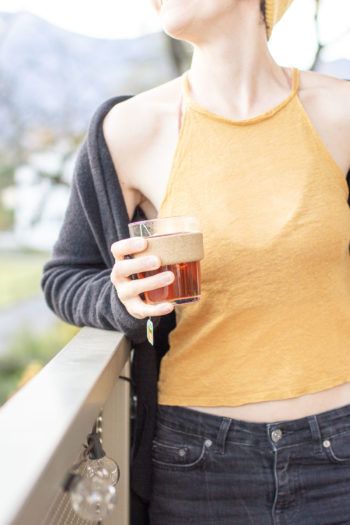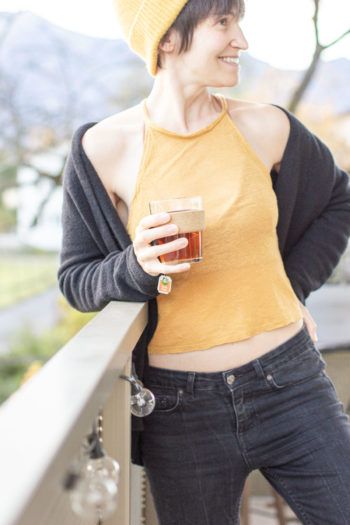 It's tricker when it comes to shirts that have bigger issues. I've put some aside that I like because of the colour or fabric and a yellow linen t-shirt had been among those. This piece of clothing I already inherited from one of my sisters, so one could argue that it already had a fulfilled and long life. However, I kinda saw something in it and wanted to give it a second (or by now third) life.
One of my favourite piece of clothing is this top where the halter goes just around the neck and it's just so short that sometimes my belly shows when stretching. I think it looks very cute on me and why not have the same shape twice? So I attempted making the same top from this old linen t-shirt.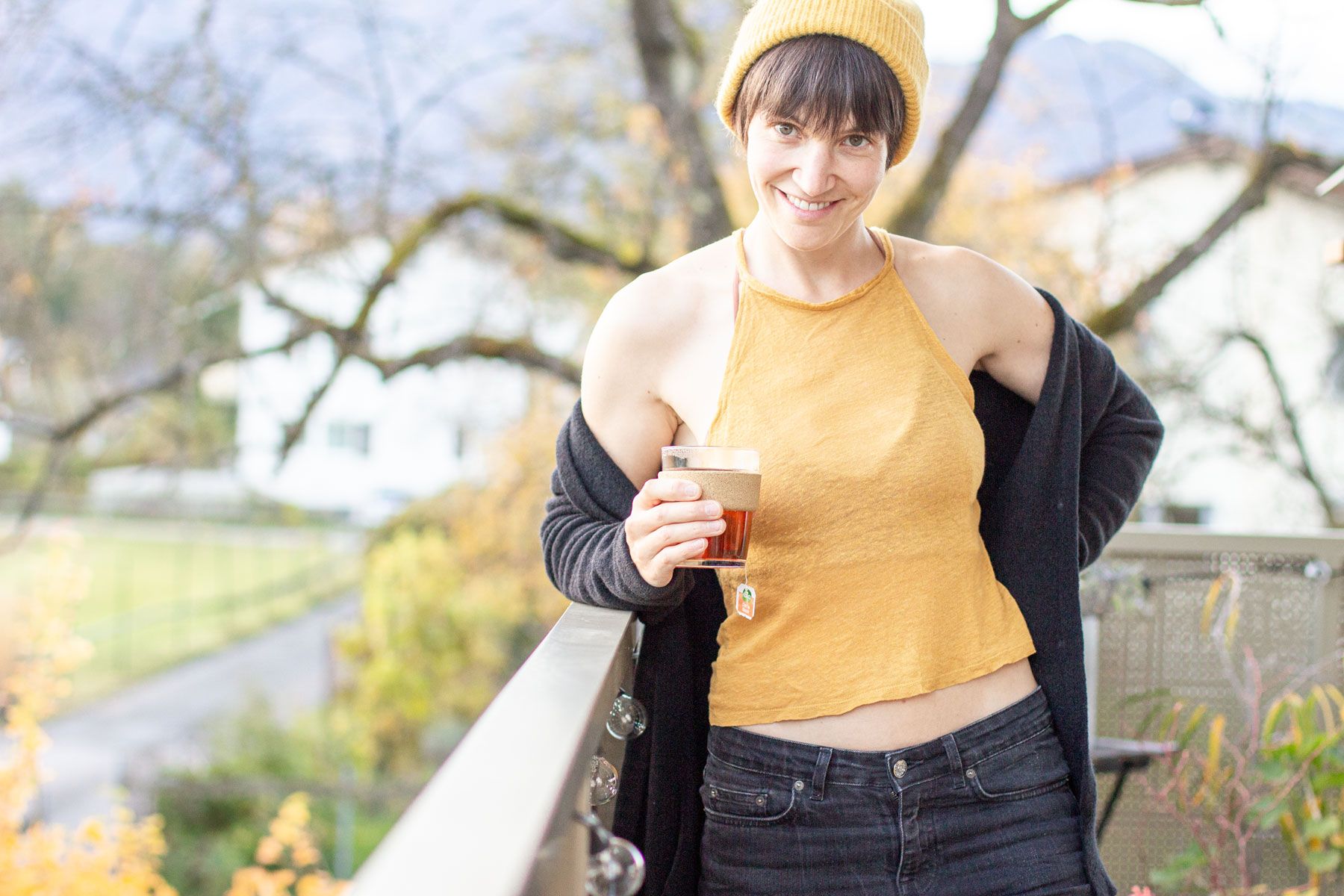 It actually was much easier that I anticipated – especially since I haven't been sewing for a while and I can get quite impatient when doing so. You can watch the whole process unfold in this video.
Also: how handy would it be if one could really get dressed by the snap of a finger?! Can somebody please work on that? I'm waiting.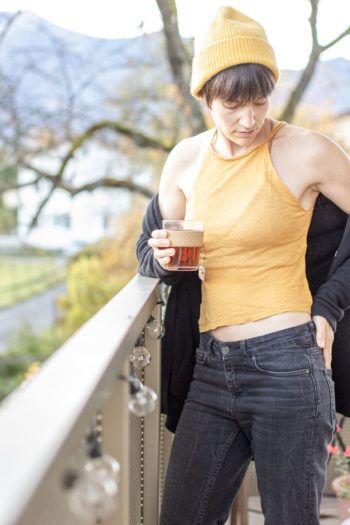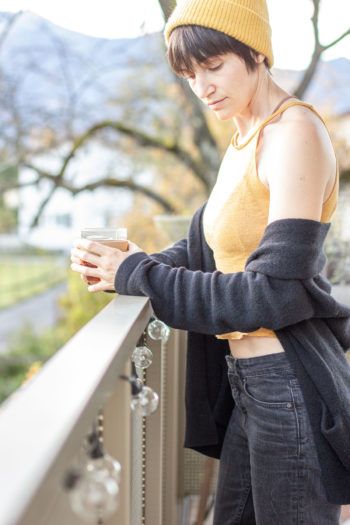 How do you like the new top? I think it's a bit too see-through but with the right bra, I think one can pull it off. Let me know in the comments!
Now. Carry on!