It's this time of the year again when I don't have to feel bad to bake and eat cookies all the time. I've been waiting for this and I really need the smell in my flat because I really have a hard time getting into the Christmas spirit these days.
I blame it on the weather. It's been cold for about a week now and it's still sunny most of the time. Without any snow, I really don't feel that winter is upon me. And I need this, to get into the mood. Also some scented candles help, some good music (no Christmas carols though) and last but not least cookie baking. So this year's season starts off with these caramel walnut cookies.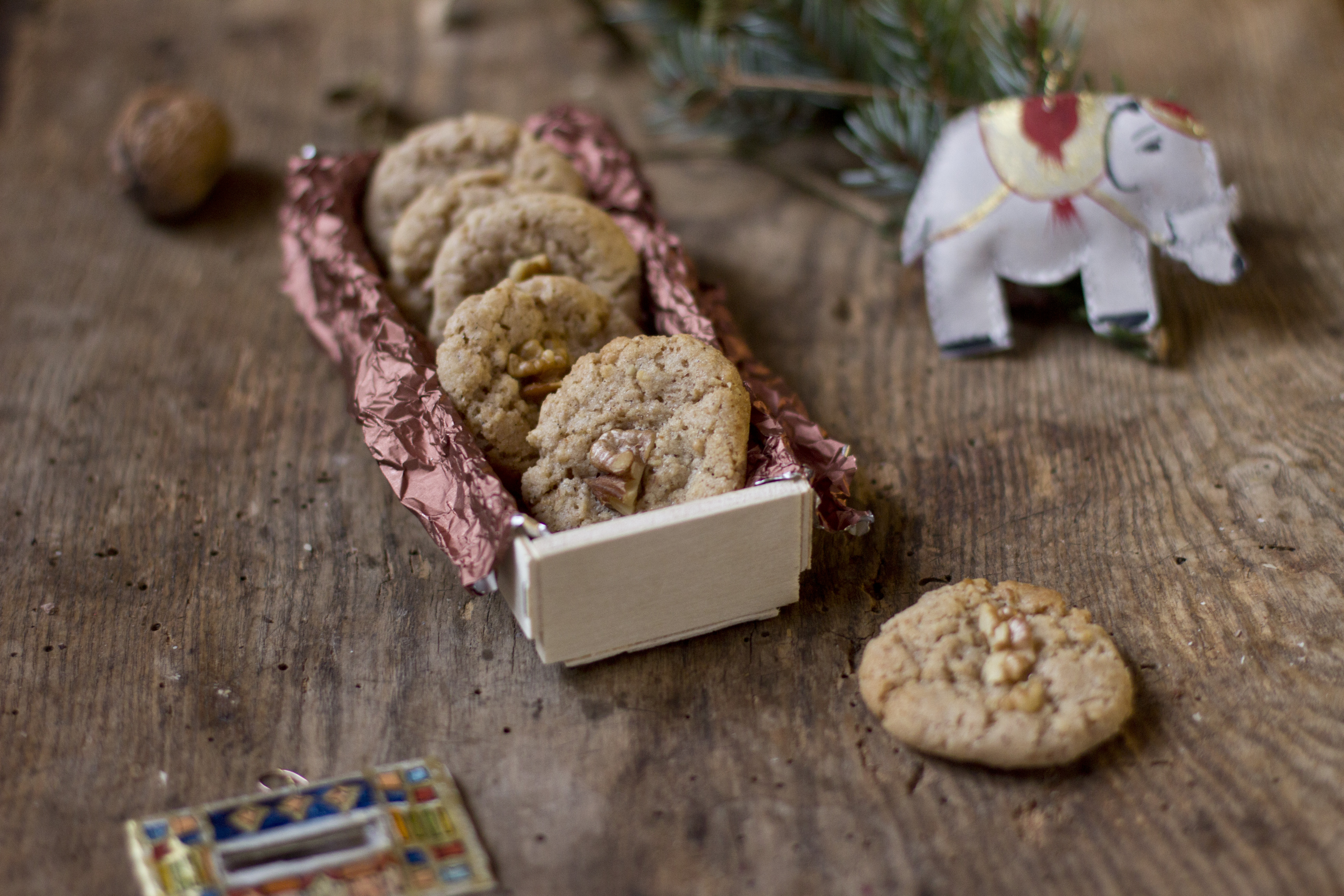 These are really delicious and so easy to make. I just would recommend to make them a little smaller than the ones I made here because they've turned out quite big and I really love smaller Christmas cookies (you can have more and different kinds if they're not that big!).
Ingredients
For the walnut crispy

125 g walnuts
150 g sugar

For the dough:

100 g butter
1 Tbsp Vanille sugar
150 g brown sugar
1 egg
1 Tbsp cream
1 pinch of salt
250 g flour
1 tsp baking powder
2 tsp cinnemon
Instructions
For the walnut crispy preheat a pan and roast the roughly chopped walnuts. Put them aside.
Heat the sugar in another pan and let it caramelize. Add the walnuts to the caramel and pour it onto a baking tray lined with baking paper.
Let them cool completely and blend finely in a blender.
For the dough melt the butter in a pot until it turns brown.
Put it into a bowl and let it cool a little before putting it into the fridge to cool completely for an hour.
Preheat the oven to 180 ° C.
Beat the butter with the brown sugar and the Vanille sugar. Add the egg, cream and pinch of salt gradually.
Now add the flour, baking powder and cinnamon and stir well.
Put ¼ of the walnut crispy aside and add the rest to the dough.
Make small dough cookies with a teaspoon on a baking tray with baking paper. Sprinkle with the rest of the walnut crispy.
Bake for 12 mins and let them cool afterwards on a baking rack.
http://look-what-i-made.com/2018/11/23/walnut-caramel-christmas-cookies/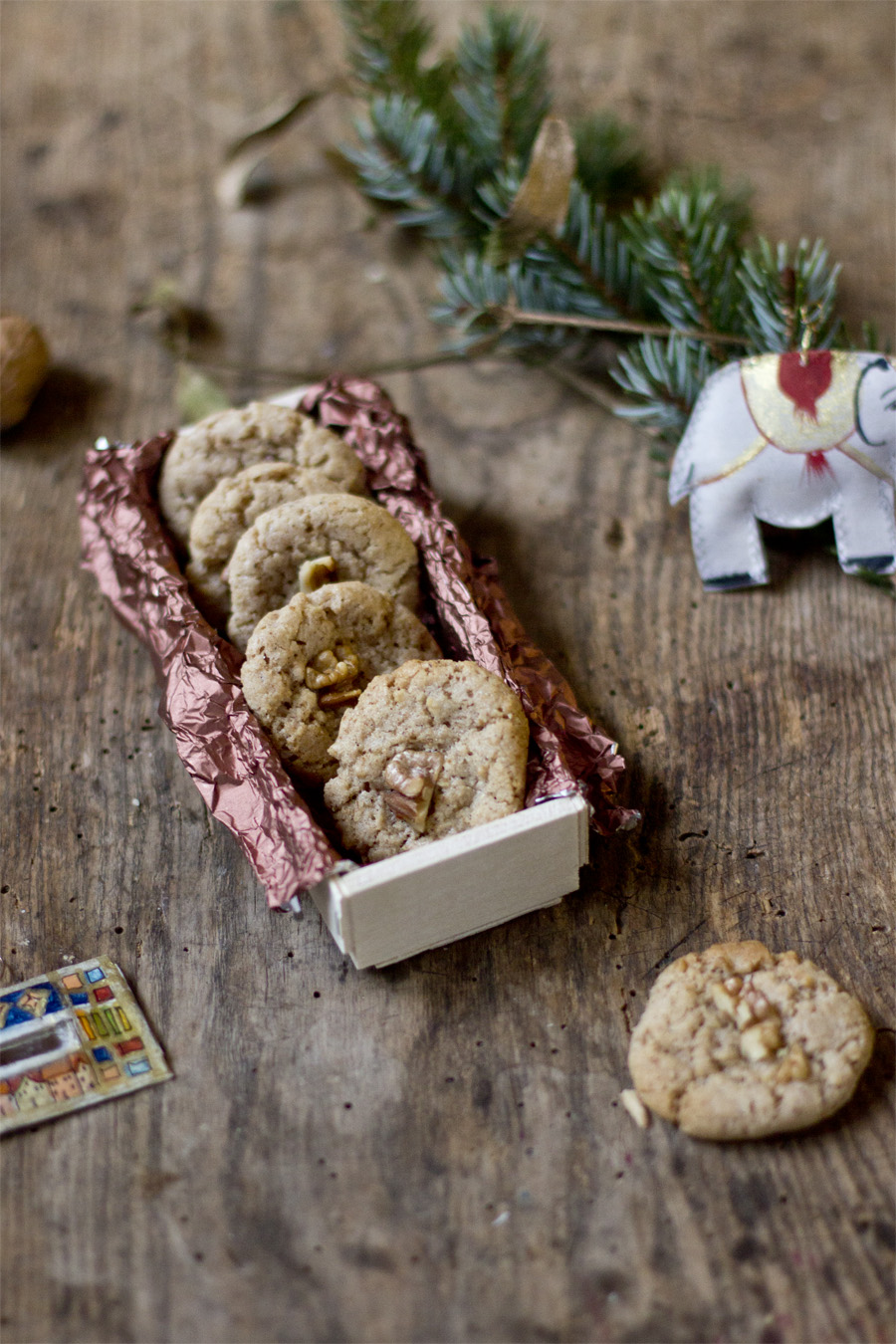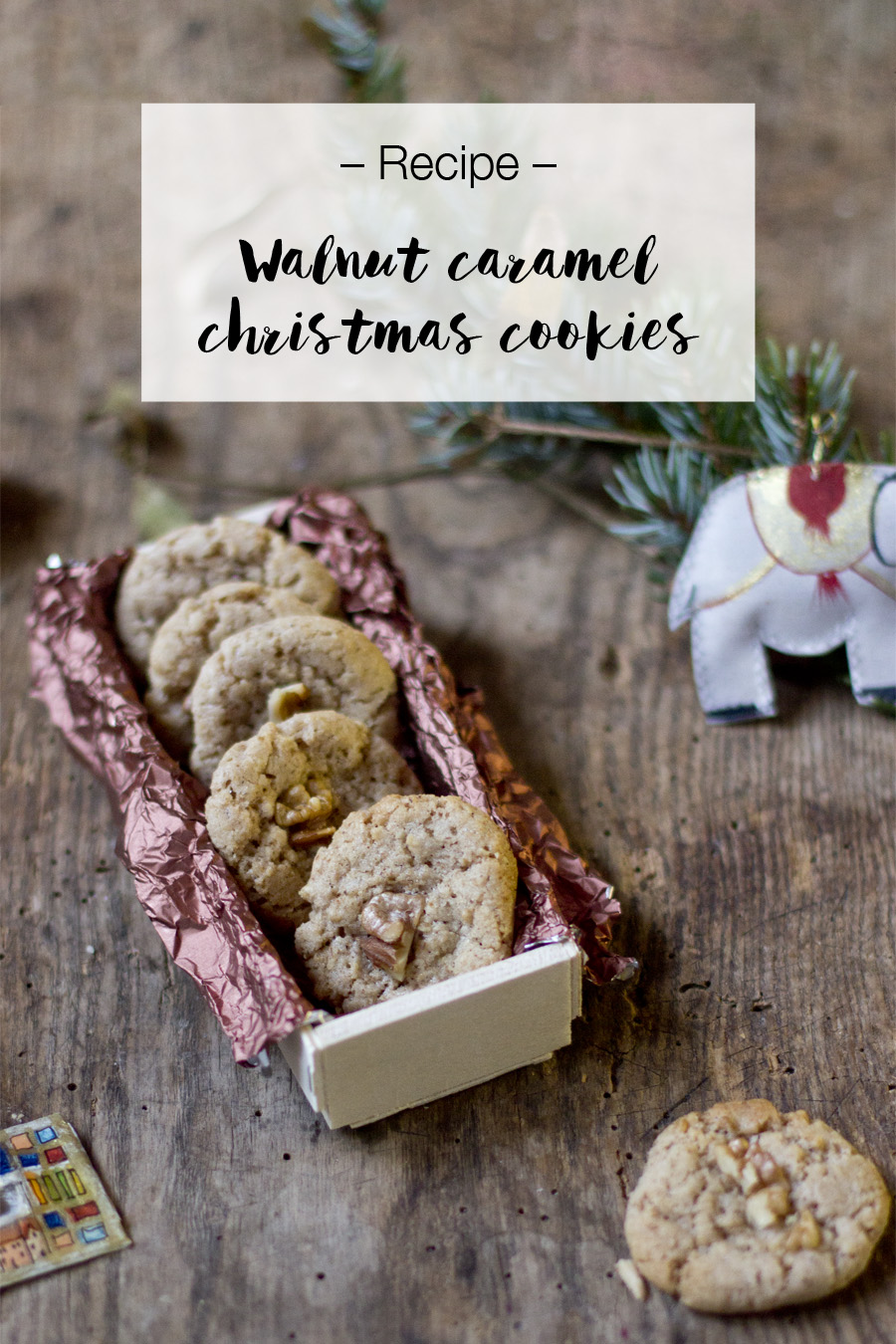 Have you started baking cookies yet? What are your favorite kinds?
Now. Carry on!