The first day I came back from my holidays, it snowed here. It was quite the climate shock coming from 28 ° C to snow but since then I adjusted to the cold and it hasn't snowed. I mean: if it has to be cold, I can snow as well. Right? So I thought I take the matters into my own hands (maker-style) and make my own DIY paper snowflakes. Ok, they don't really look as cool (pun!) as the real ones but they have a similar calming effect.
Now I'm ready for the first snow on my balcony (although the surroundings looks much more like fall.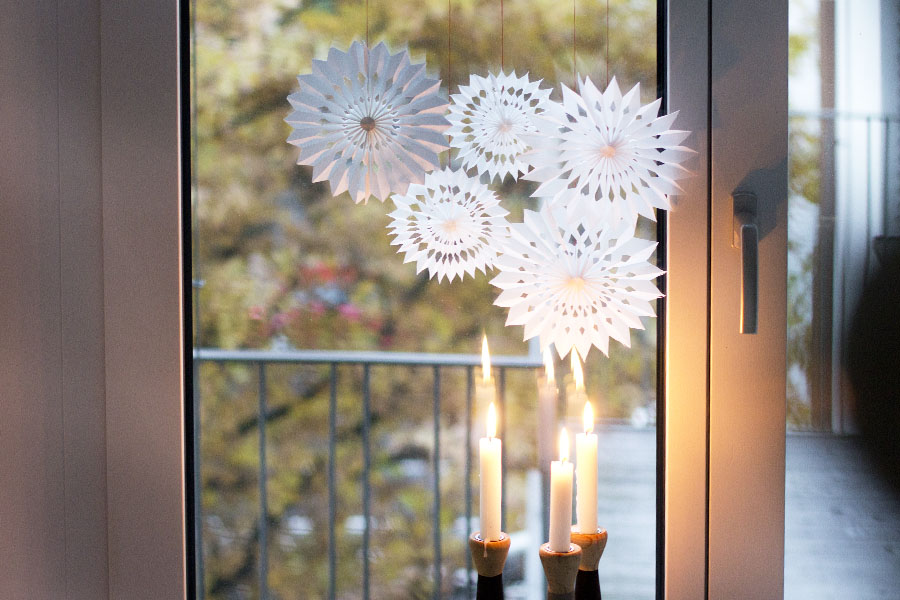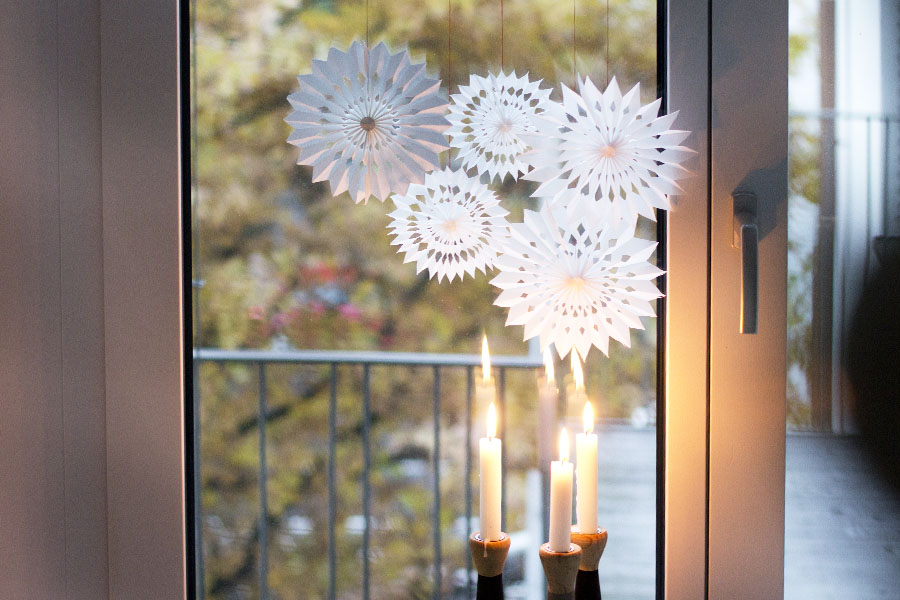 The best thing about these is that they will look great as Christmas decoration but I can also leave them up through to March – at least! Then I'm already tired of winter and I'll think of something more colorful.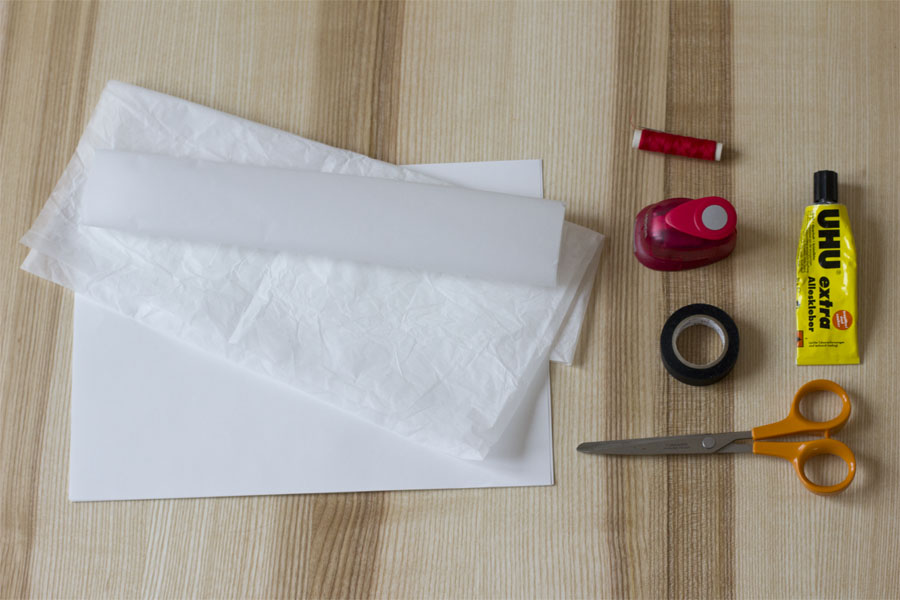 What you need for this DIY paper snowflakes:
paper (obviously) – I tried different paper and found that tissue paper works and looks the best
scissors
hole punch
glue
thread
needle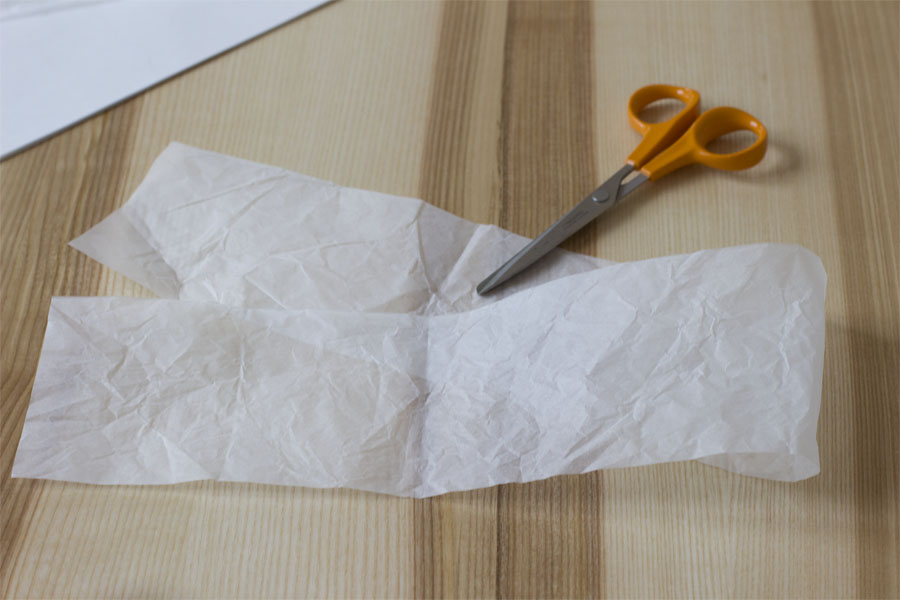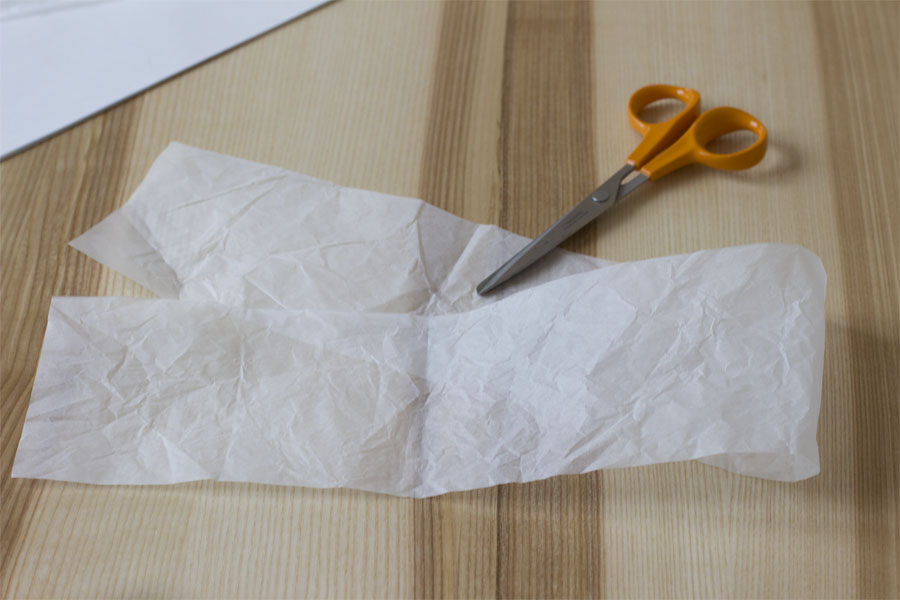 First cut a strip of your paper. I made variations of 20 to 10 cms wide and both about 45 – 60 cm long. If it's too short it won't make a circle. If it's a bit too long, it doesn't matter, it just won't spread out that much.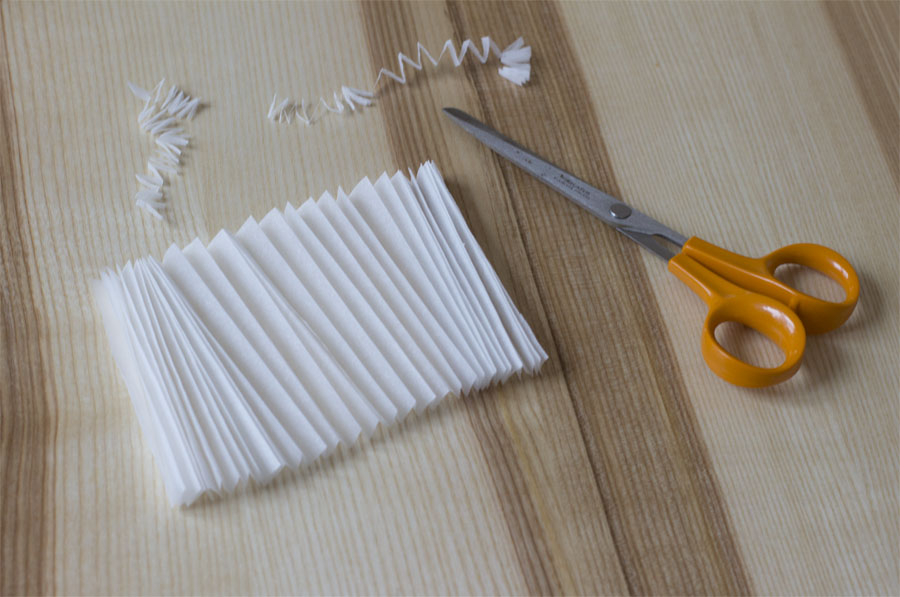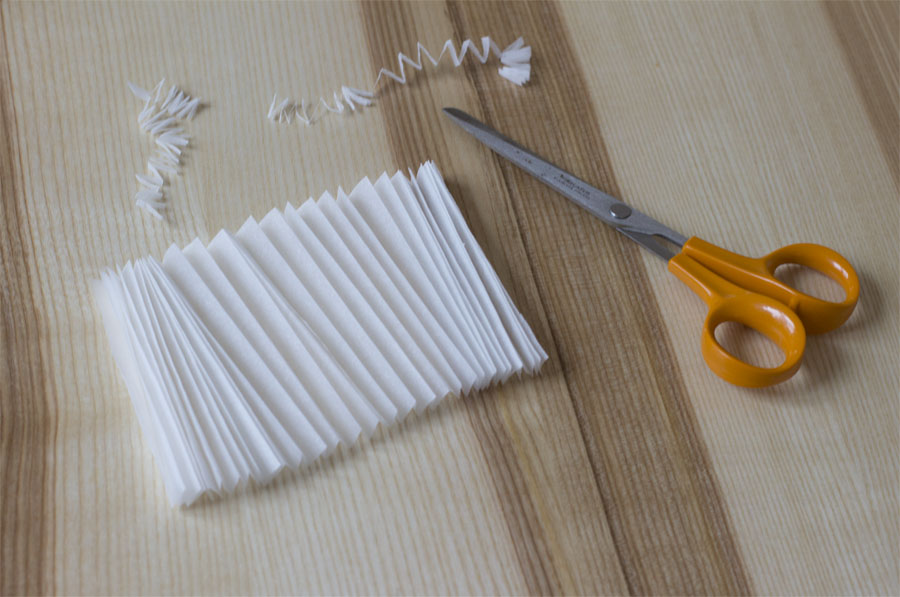 Fold the paper as seen above. I first fold into into half, then again and again. Fold it back out again and took the lines as template. The folds should be about 1 cm wide. If the tops look a little wobbly, just cut them off.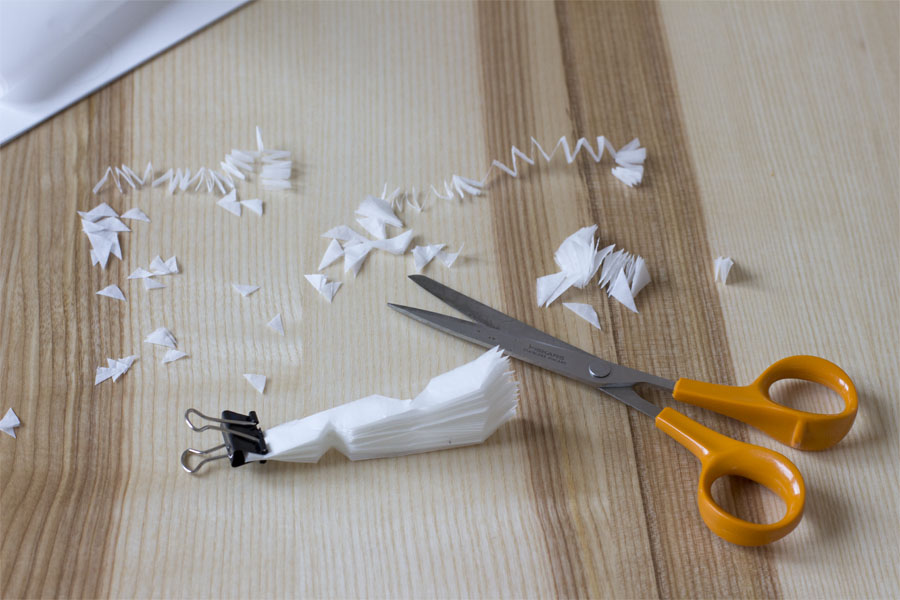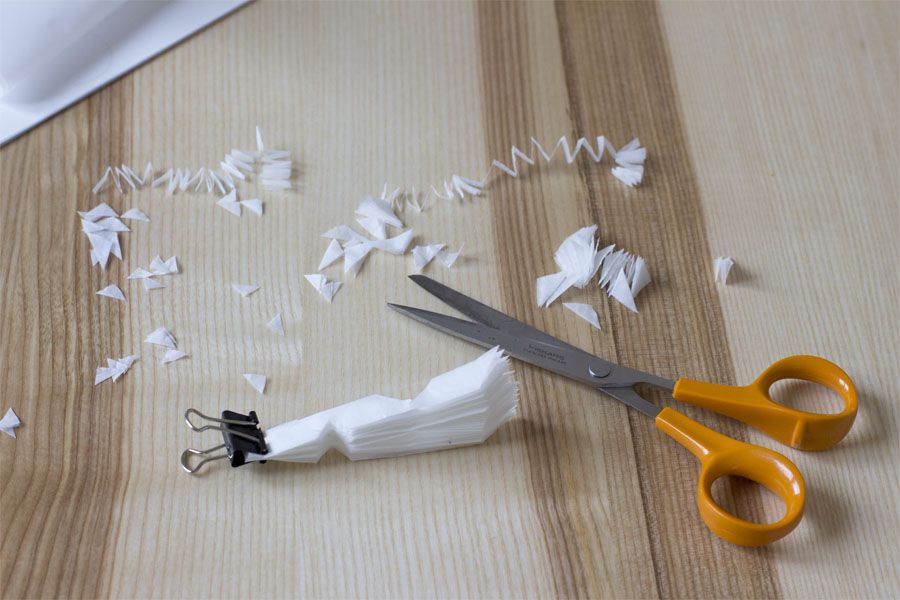 Cut the top into a triangle and some triangles out of the side as in the picture above.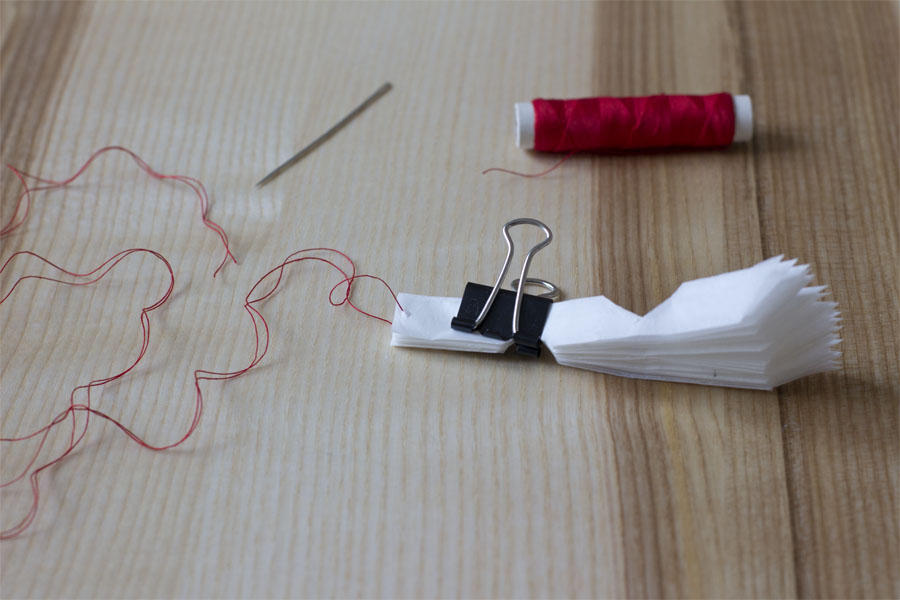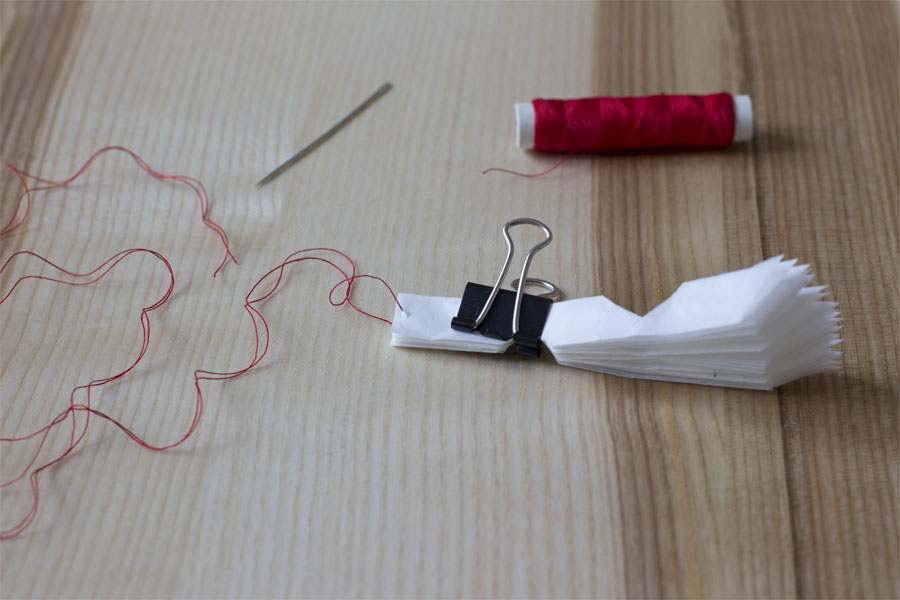 Take the needle and pull the thread through the bottom and make a knot (not too tight!).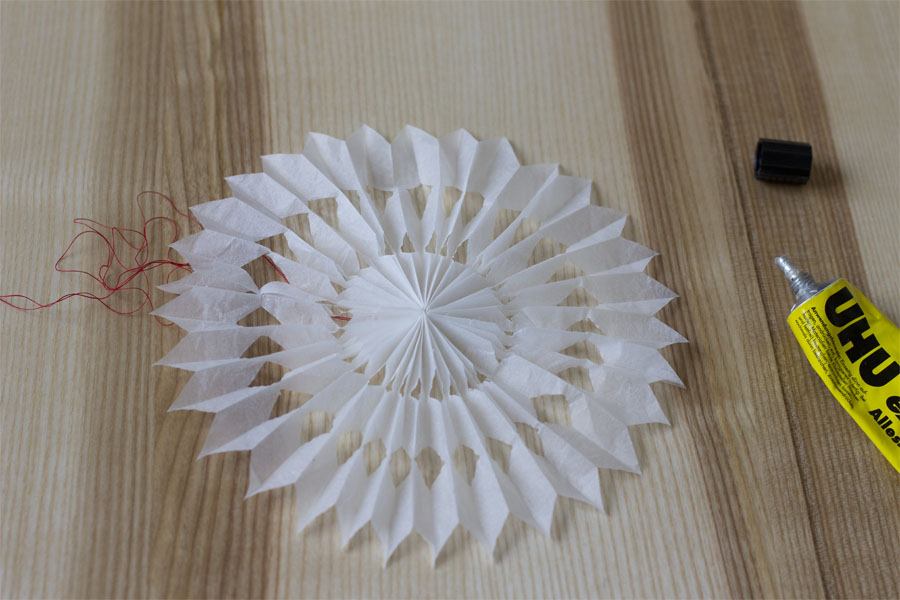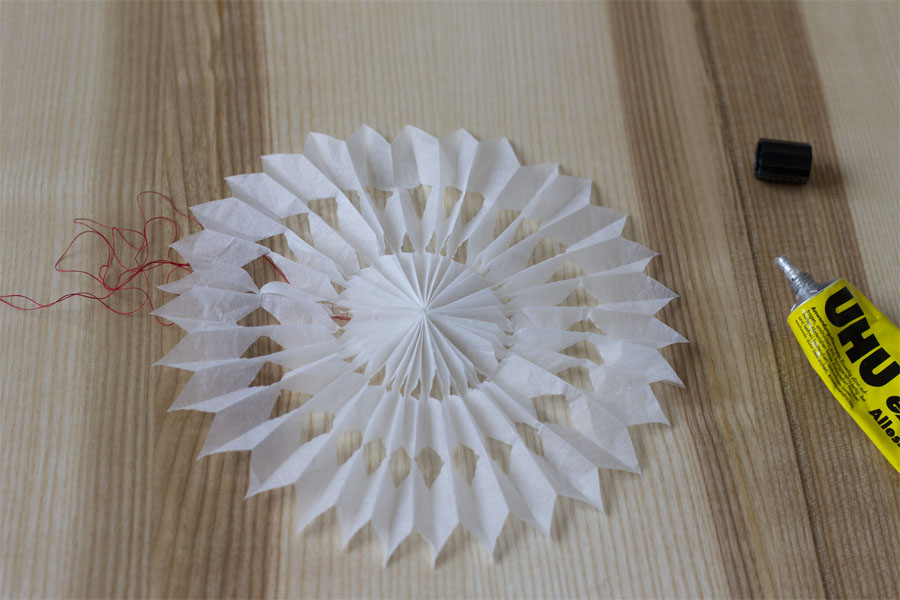 Spread it into a circle and stick the sides of the beginning and end together.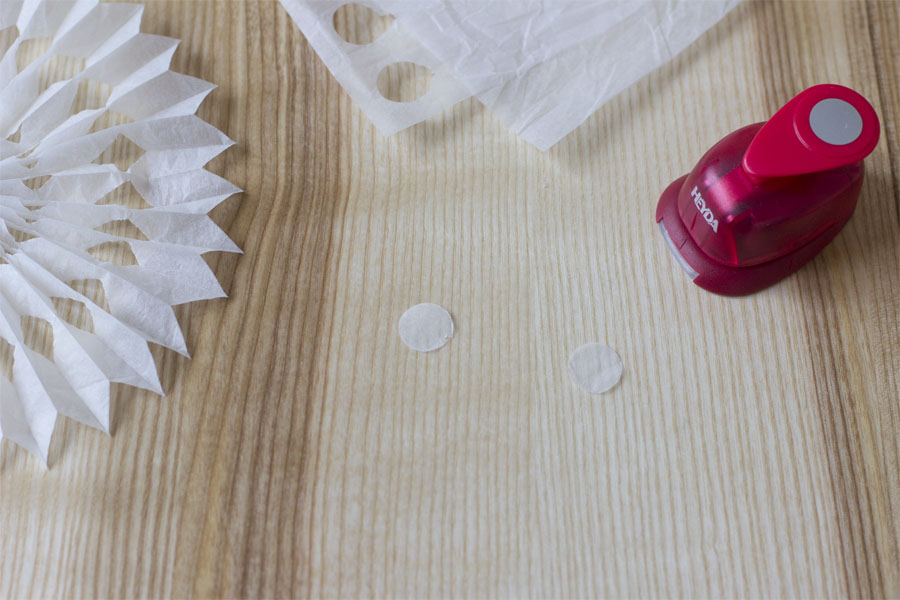 Punch circles out of the rest of the paper and stick them over the middle – this step is optional but I think it looks much neater.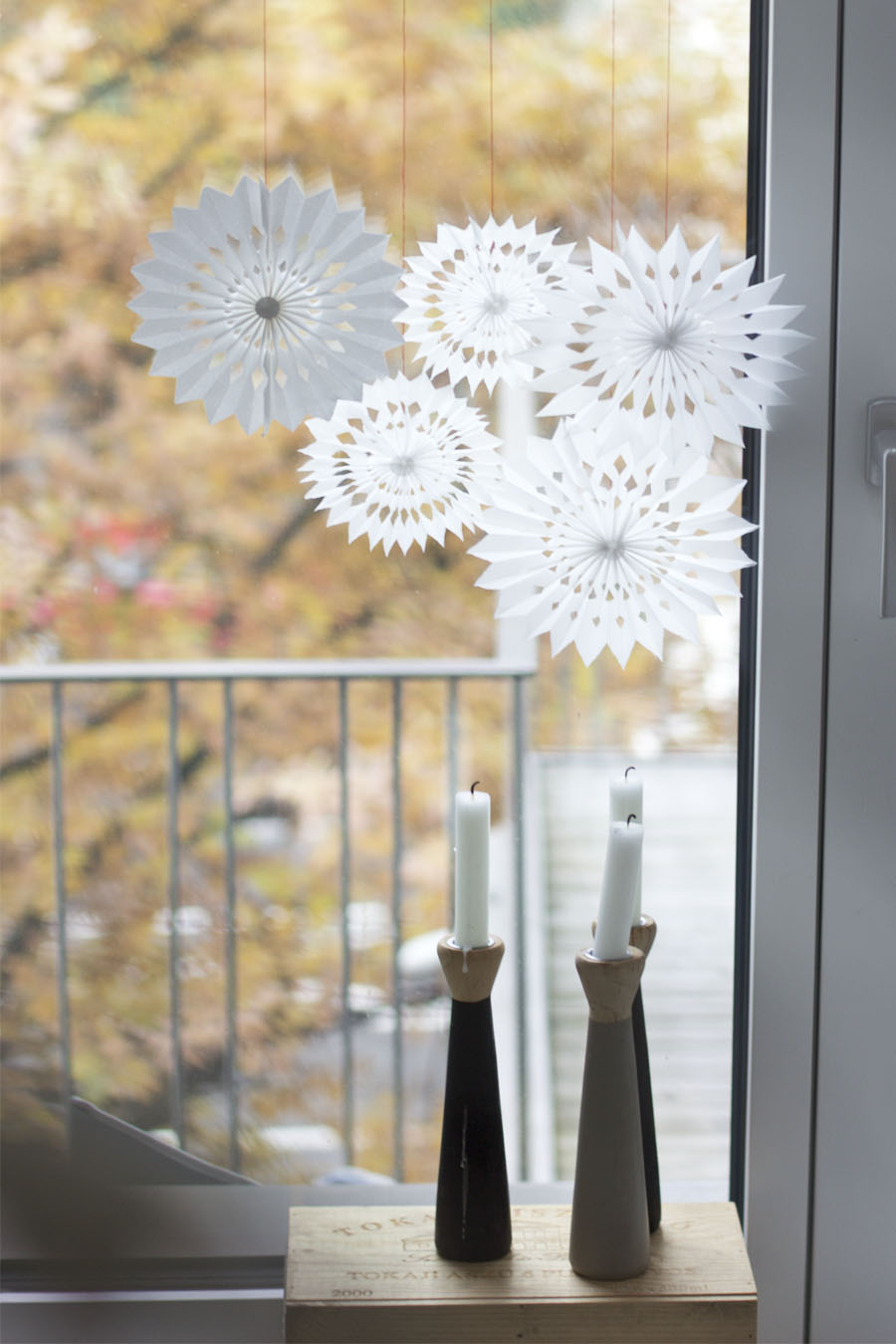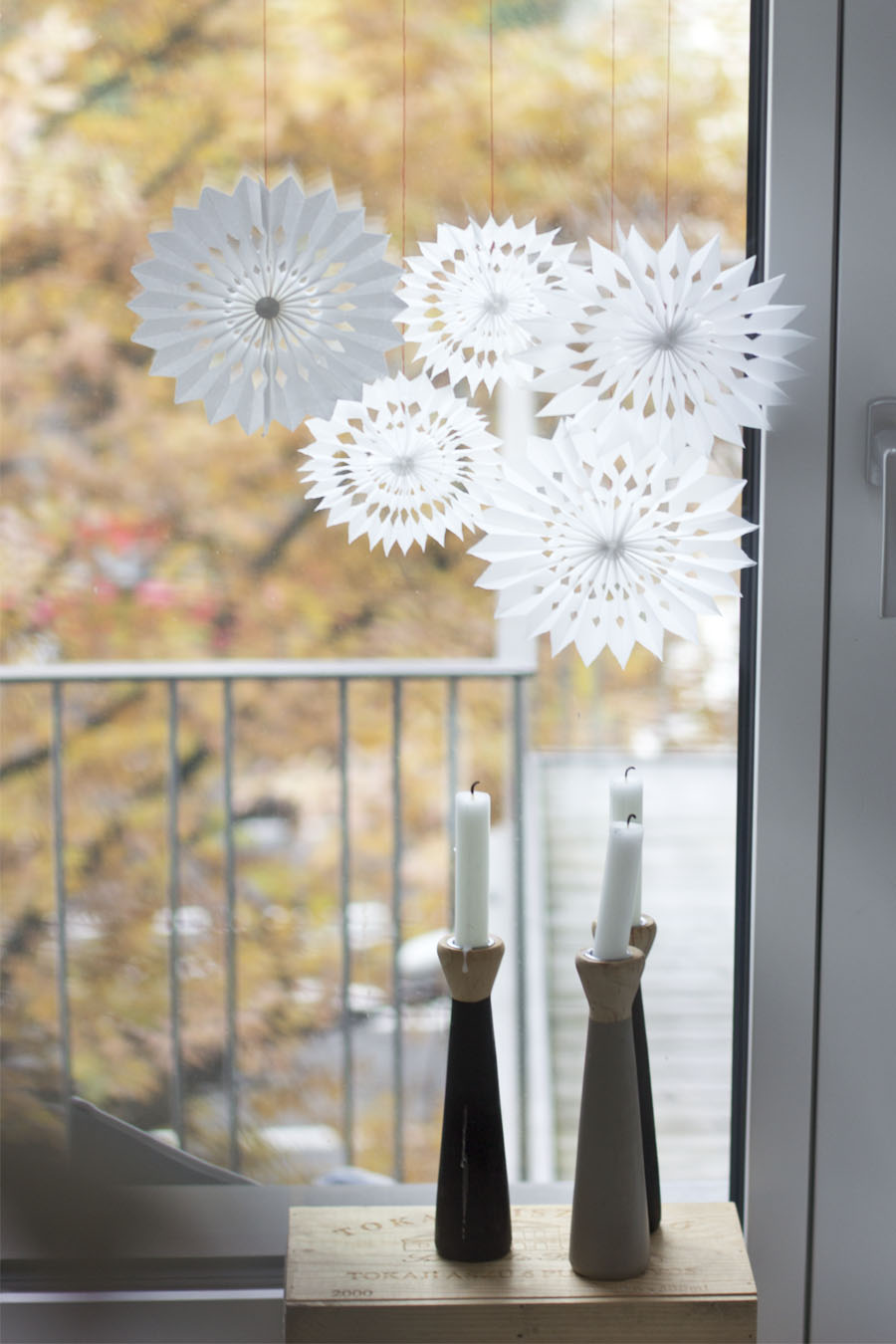 Voilá! You made your own DIY tissue paper snowflakes.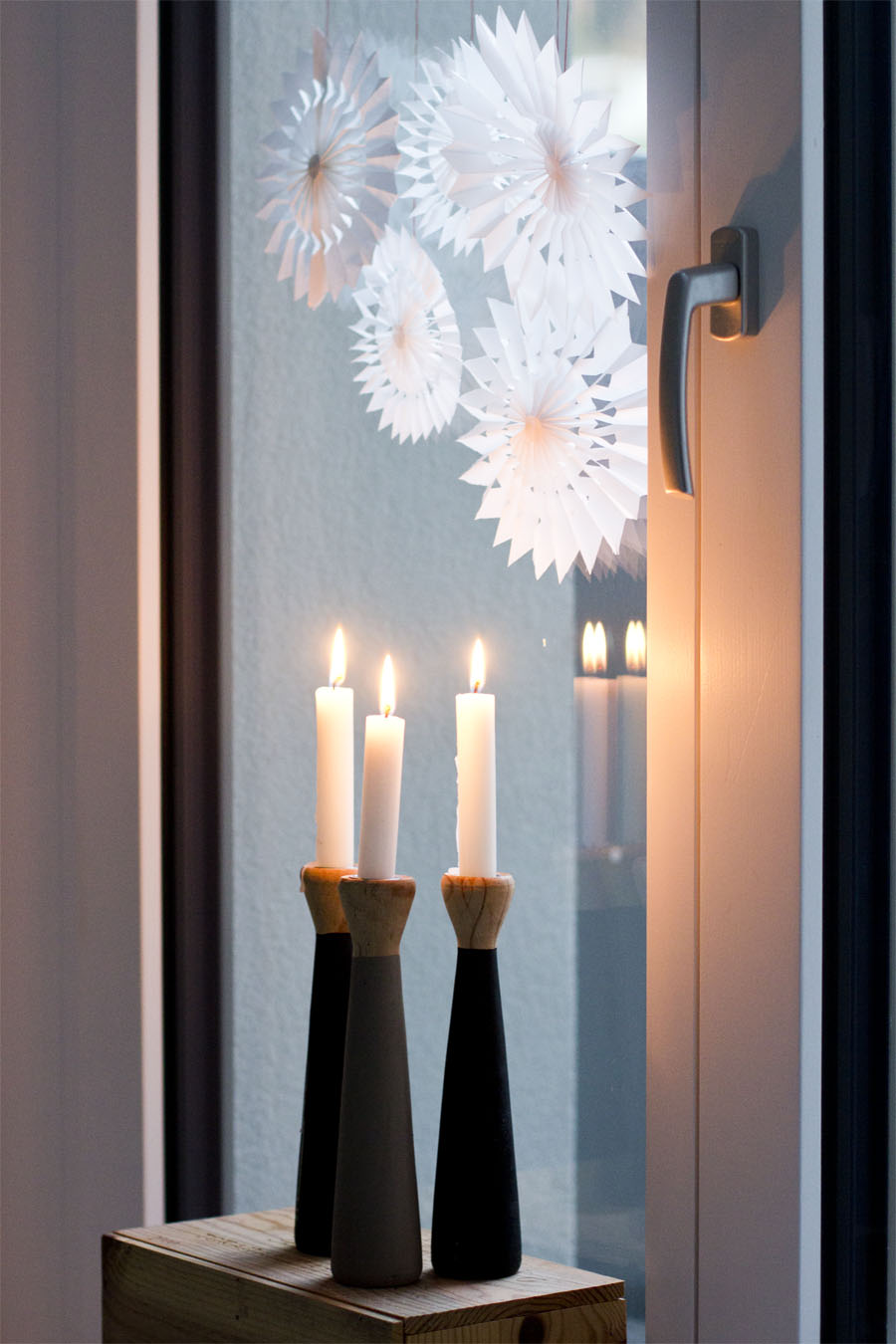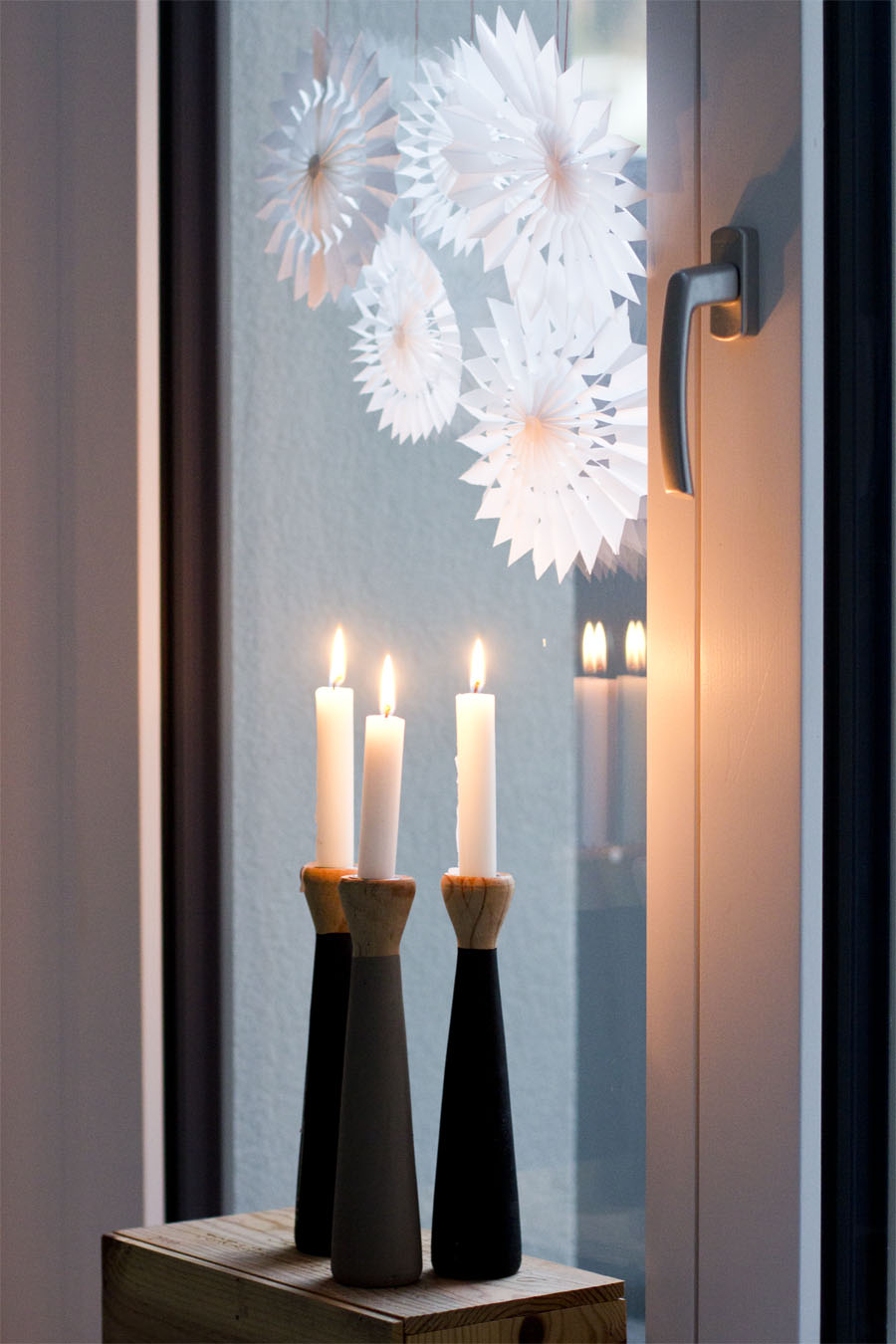 I'm going for a very minimal decoration this year that goes with the overall look of my flat. If you'd like to see what my home looks like, I shared a little in my blogpost about my new dinner table.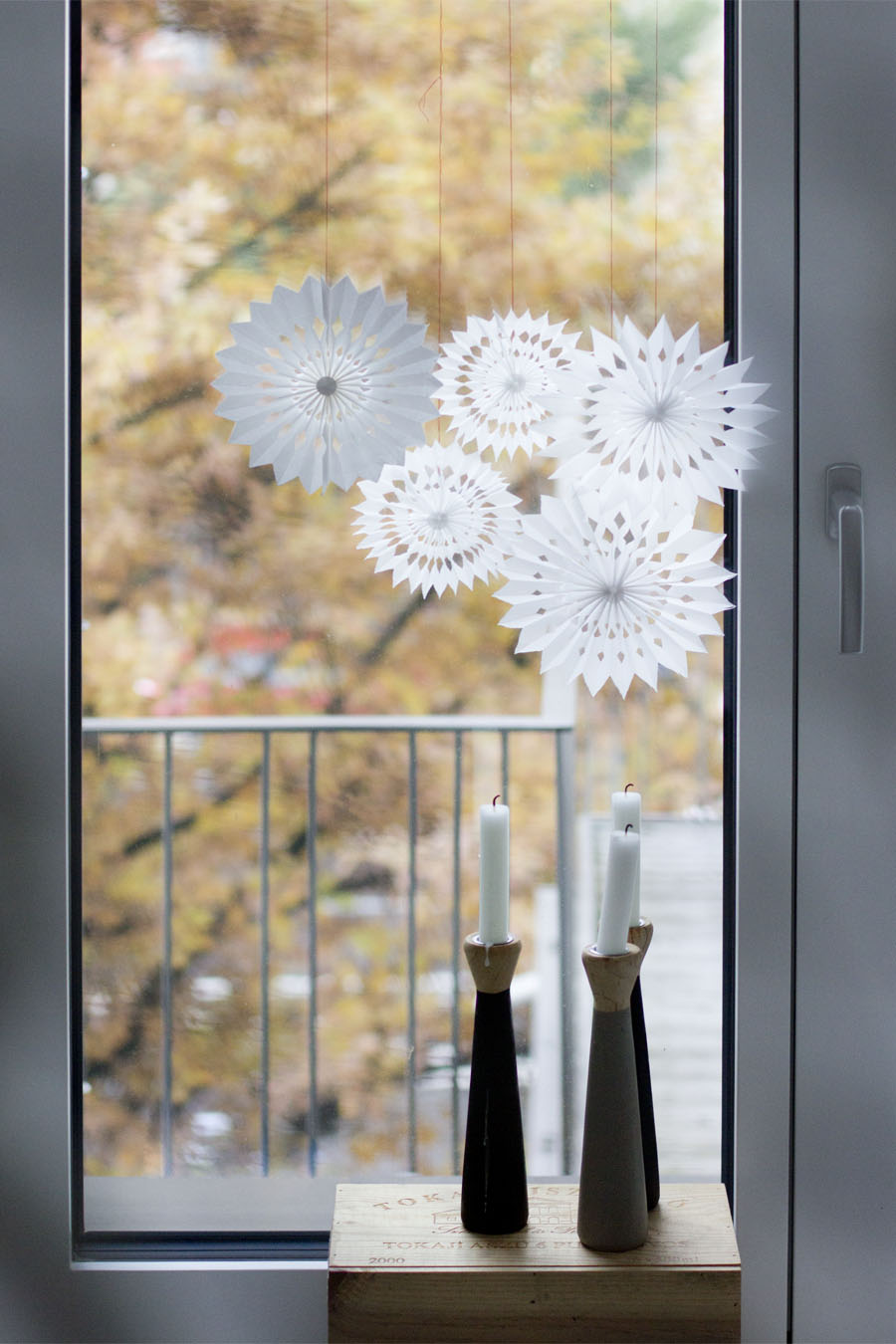 Sitting at this table I can look at the snowflakes that hang by the window – with the light shining through, they look magical.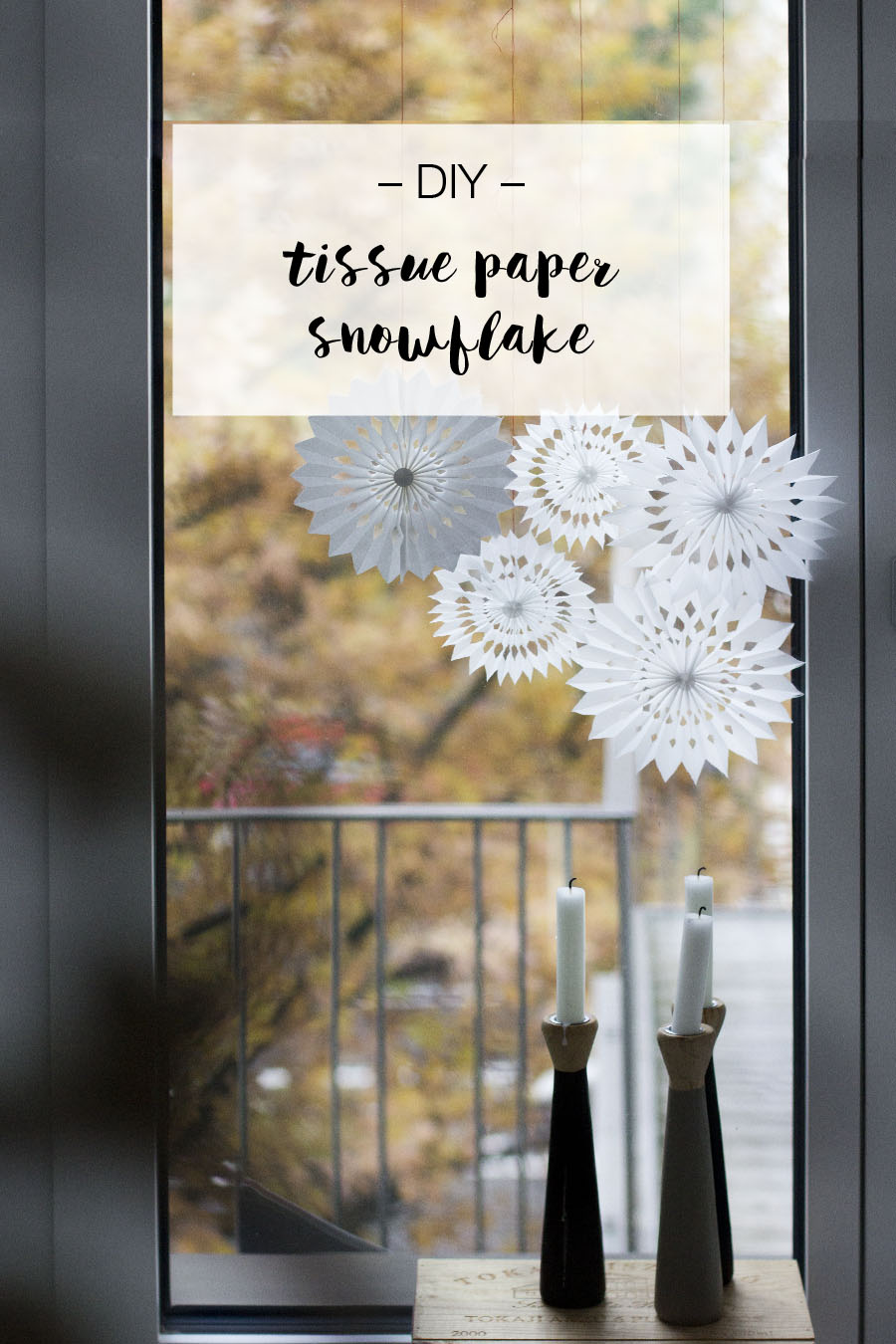 How do you decorate for Christmas this year? Have you started already?
Now. Carry on!