I saw this picture by artist Veronika Richterova and I knew I wanted to make cacti just like that. Why didn't I think of that?! That's always the questions when I see a good idea. Do you know that feeling?
Well anyway, you know what they say: steal from an artist. Or was it steal like an artist? Obviously I can't remember and these plastic bottles upcycled into cacti don't mind. And I gave credit, so it's ok, right?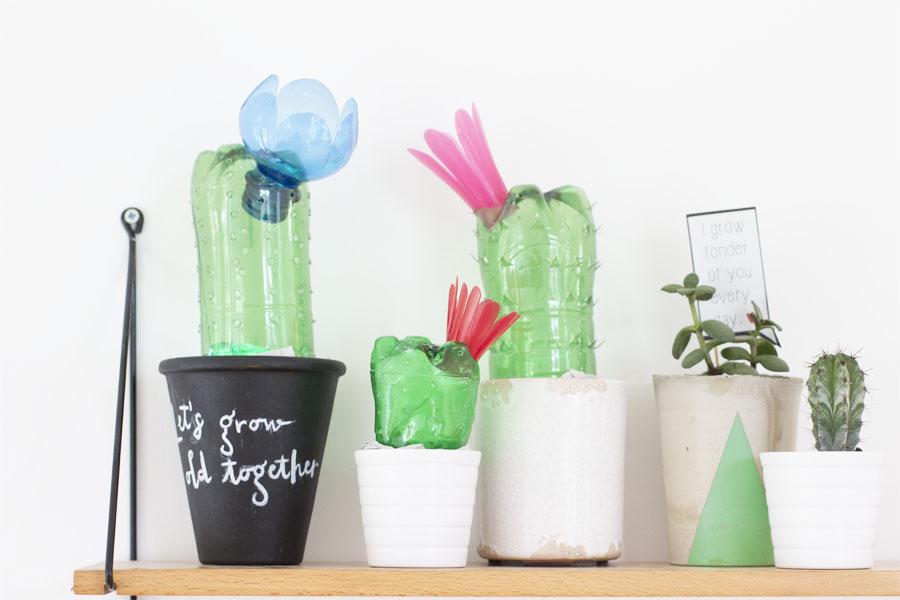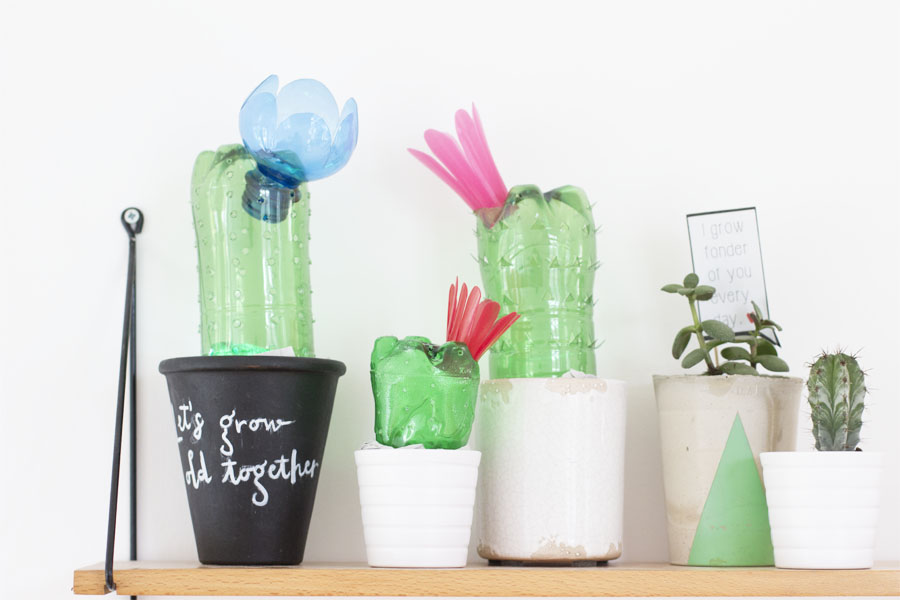 I turned this plastic bottles into cute plant lights to go with my growing collection of indoor plants. I have to admit though that the ones by Veronika Richterova are much better looking. But hey, I did my best and that's all that matters.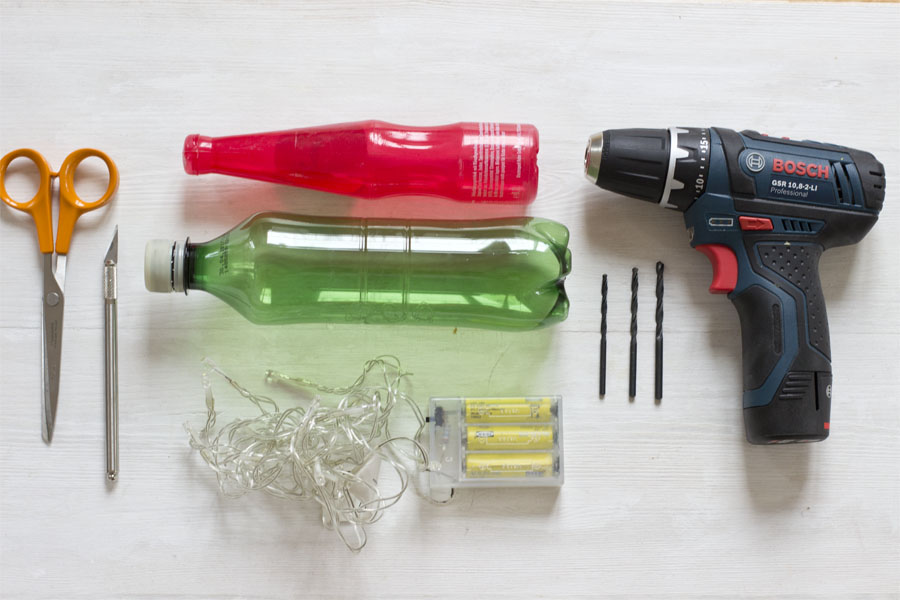 What you need:
plastic bottles (green and colored ones)
scissors
a scalpel
a drilling machine with different sized drills
fairy lights
Take the green bottle and cut the mouth piece off.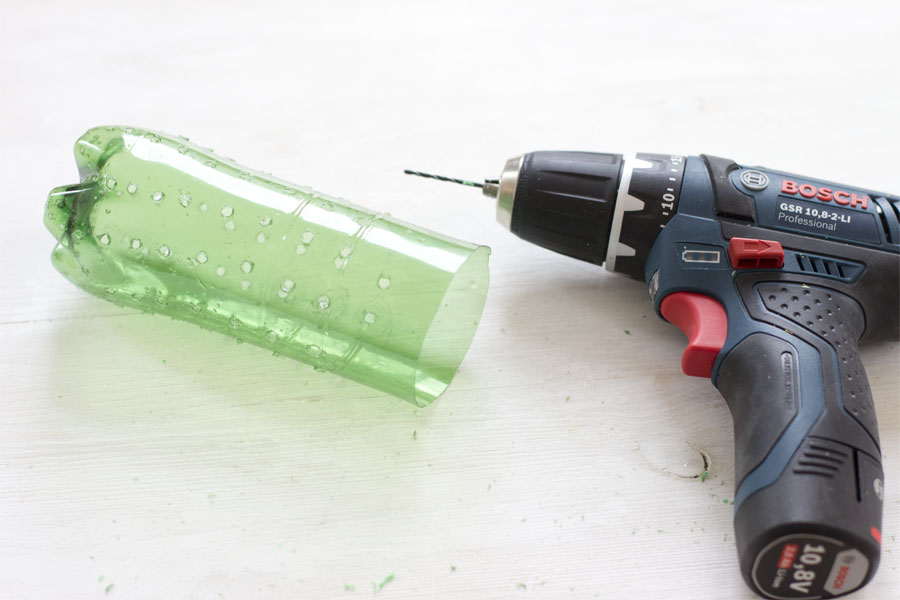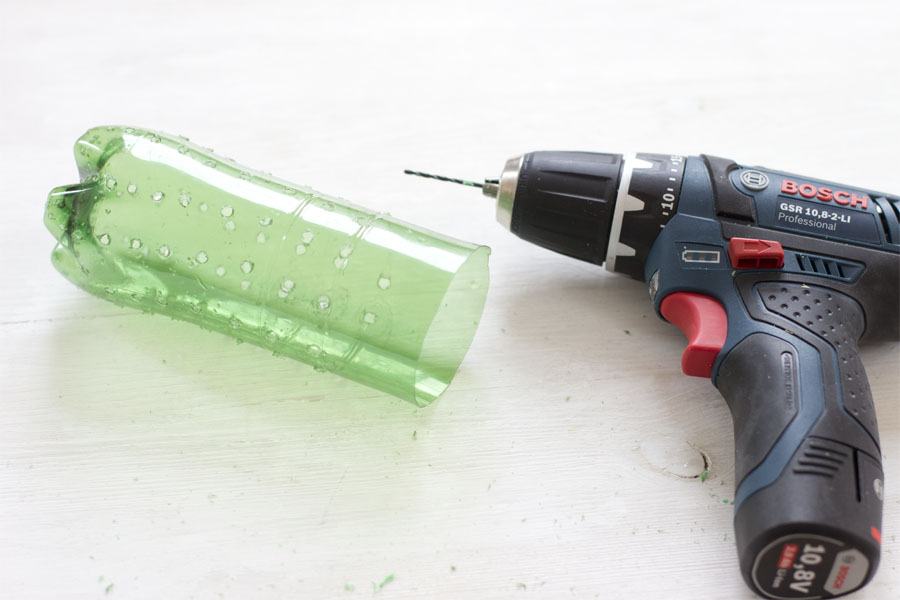 Drill holes into the bottle to assemble the look of a cacti. On one bottle I carved little triangles into it and bend them outwards. This version even stings like a cactus but it took me much more time.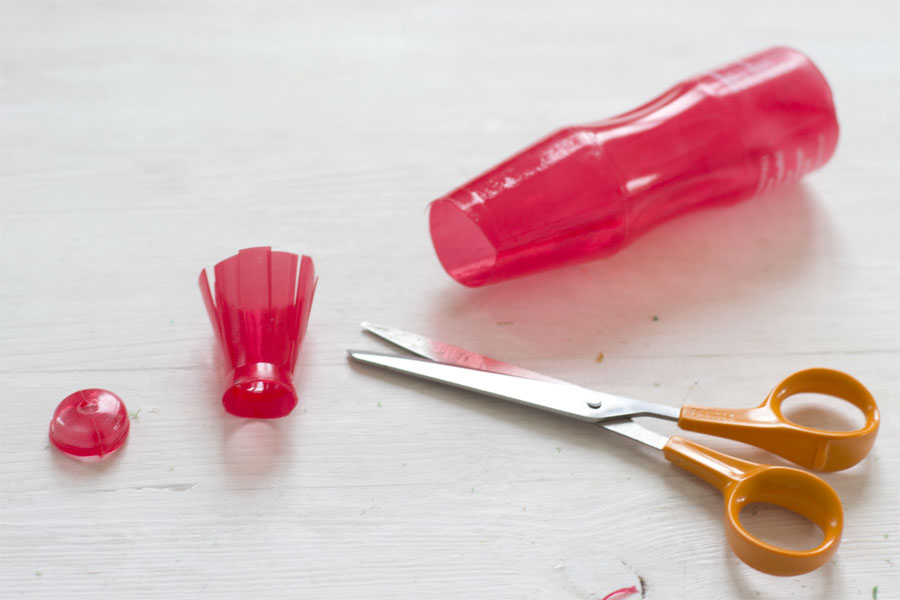 Cut the top off the colored bottle and slice it with the scissors so it assembles a flour.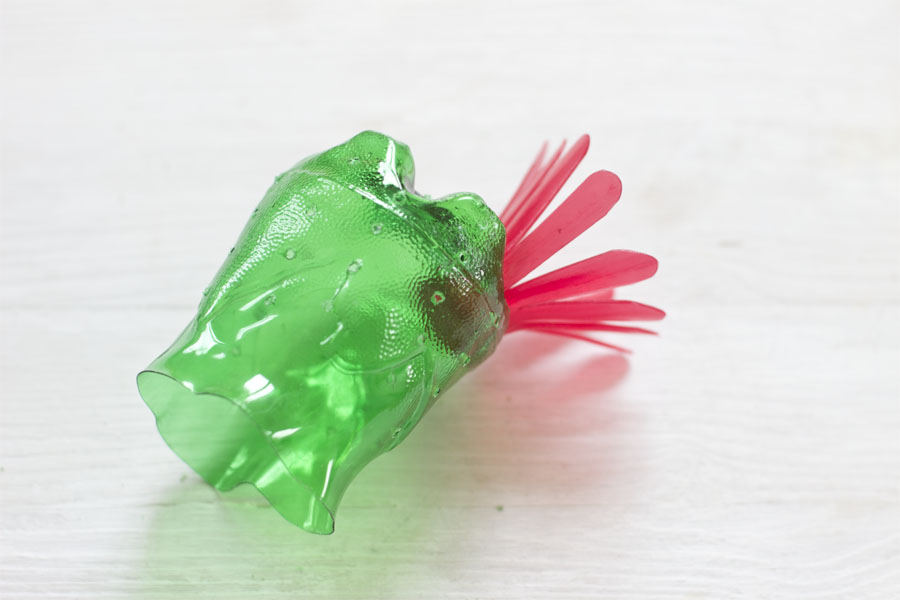 Make a hole at the top of the green plastic bottle and attach the flower. You only have to stick it in.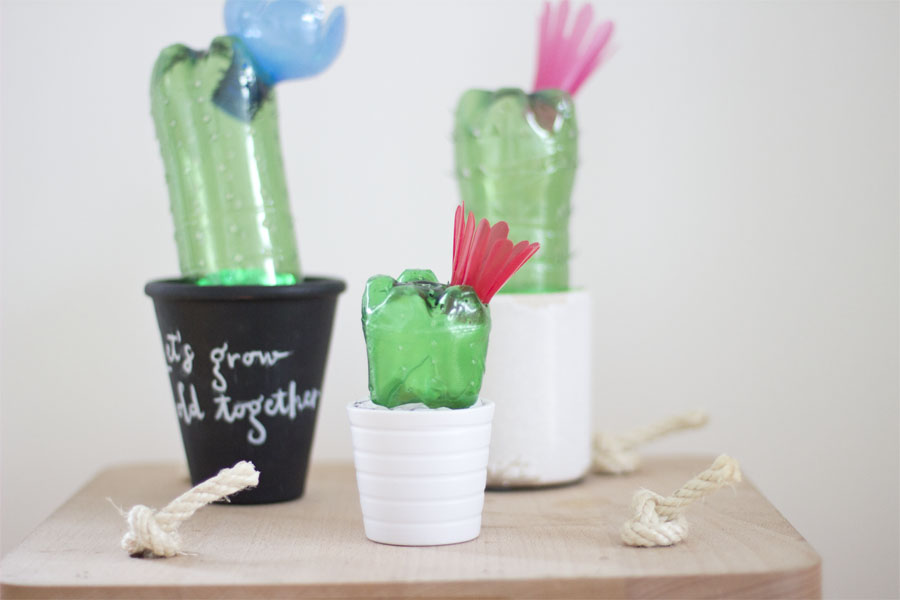 Now put the fairy lights into a planter, put the plastic bottle cacti on top and you're done!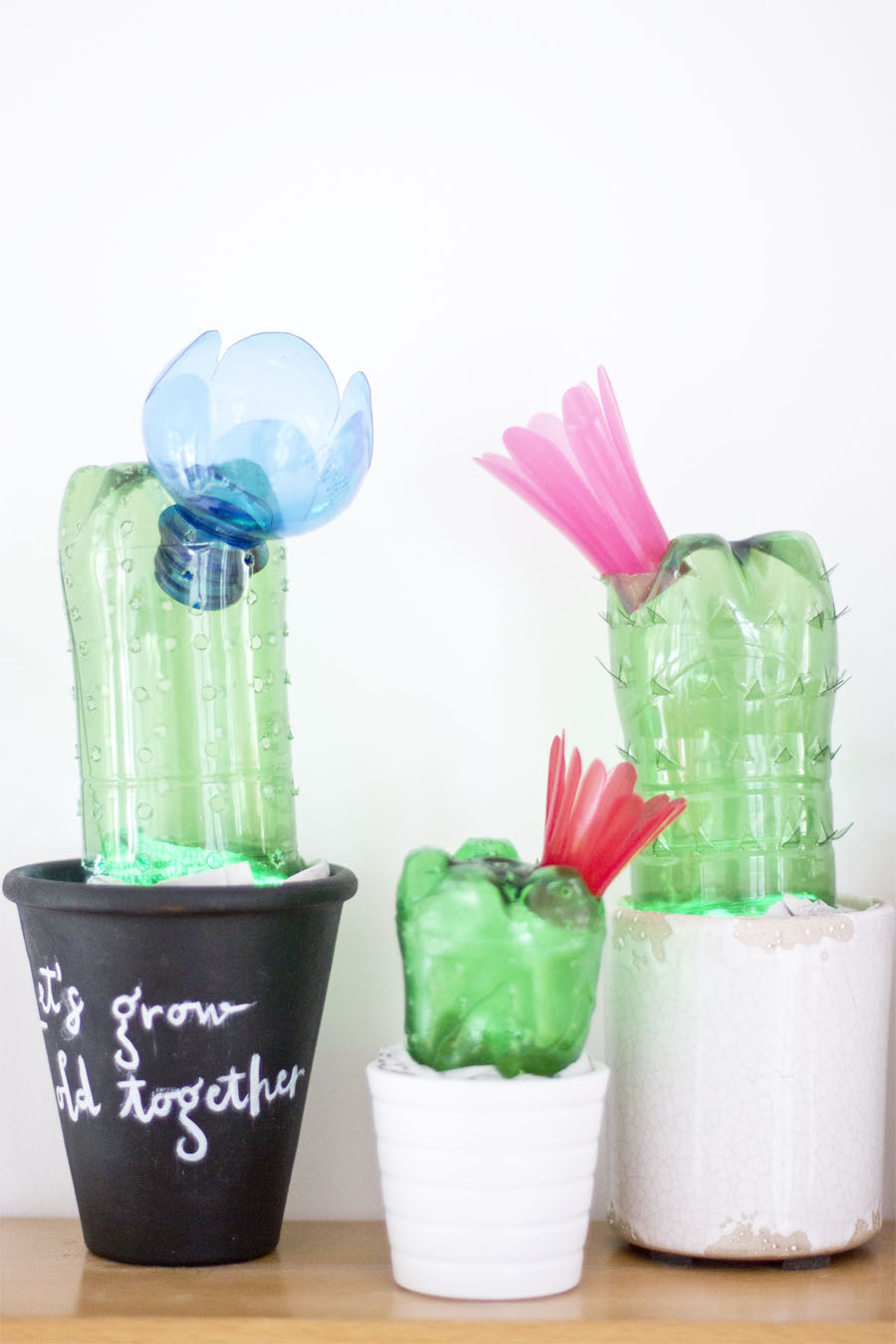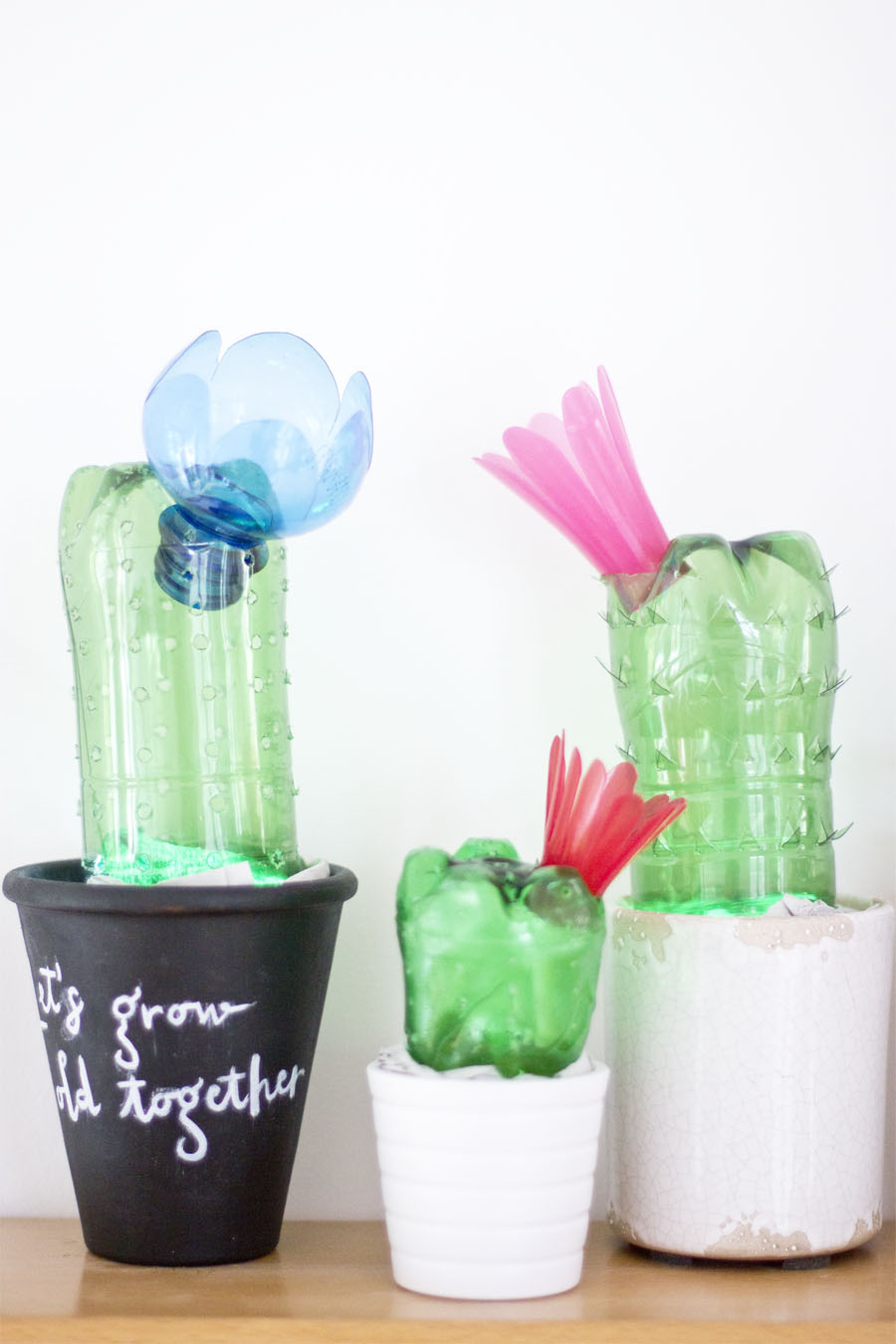 As I mentioned mine are not as creative but I was limited to these 3 green bottles. I don't really drink that many sugary drinks (I like to make the drinks myself) and getting all these PET bottles was therefore quite hard.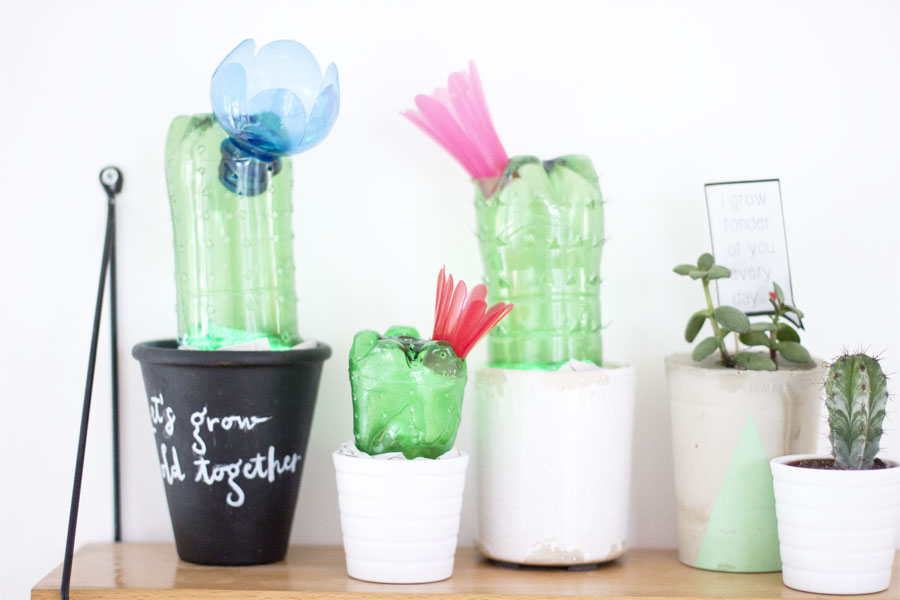 Now that they're up I'm quite pleased with this upcycling project. I had to redecorate my shelf though but it makes for a good #shelfie now.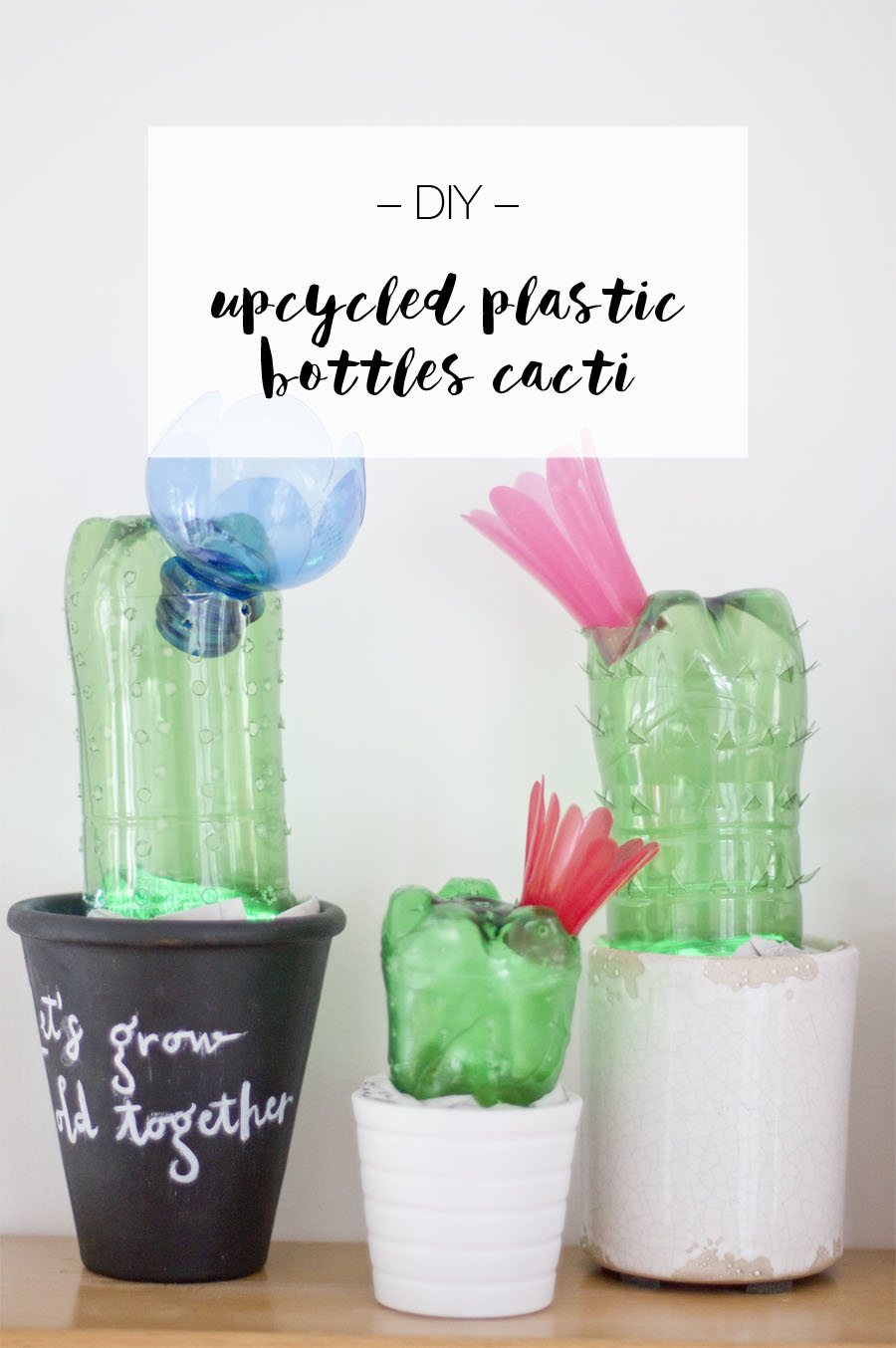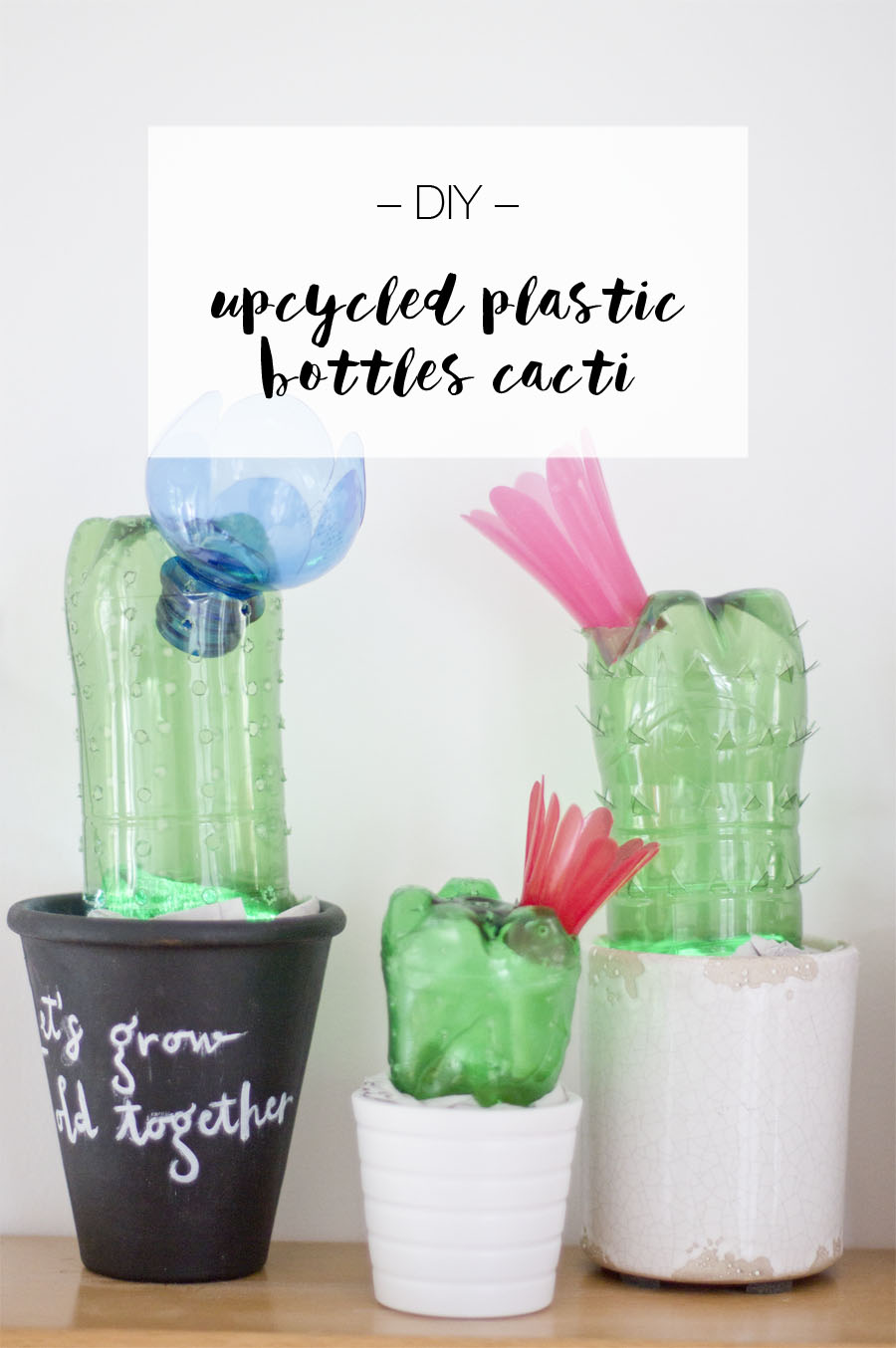 But now I'm curious: How do you like this project? Yeah or nay?
Now. Carry on!