You know I'm not one to throw away glasses when they are broken. So when my boyfriend dropped one of those thermo glasses that I love so much, I just couldn't get myself to throw it away. I immediately thought about making a planter – but a planter that's not waterproof?!
Good thing is that you can make it waterproof through upcycling with some water-proof color. I didn't have that at home. Bummer. So I painted the inside as home for a little succulent because they don't need so much water. Tadaaaa! Found a totally acceptable solution to this upcycling project.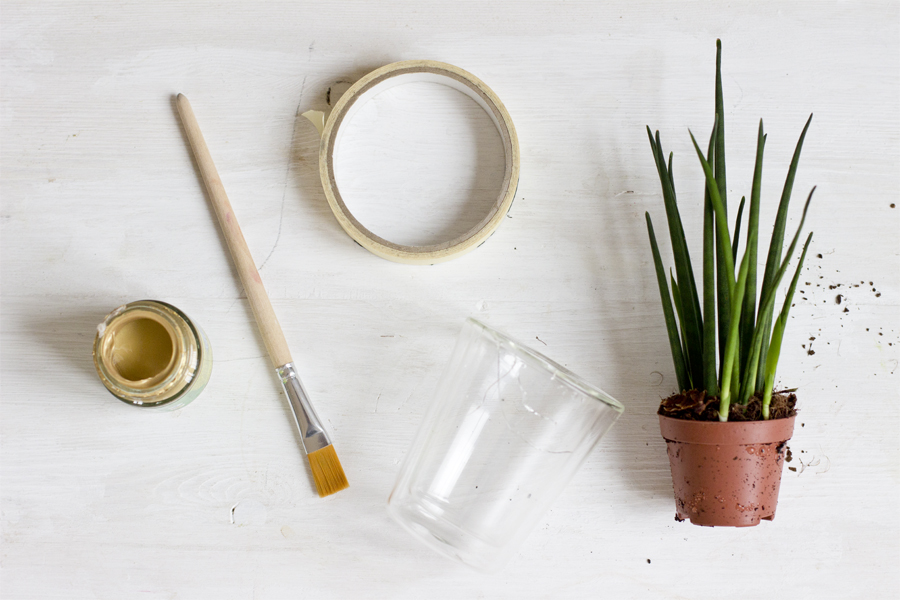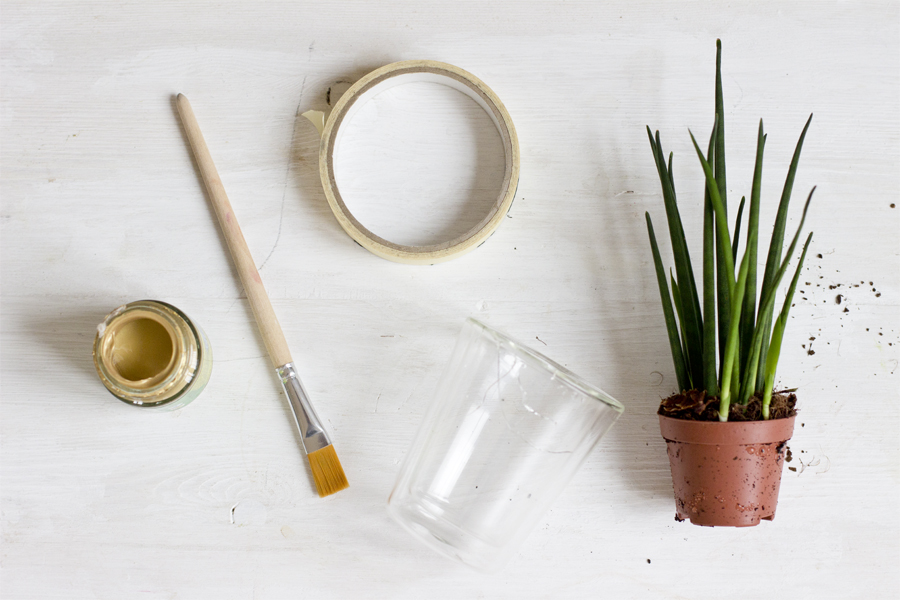 All you need is:
a glass
gold paint
a brush
painter's tape
Start with sticking the tape to the edge of the glass.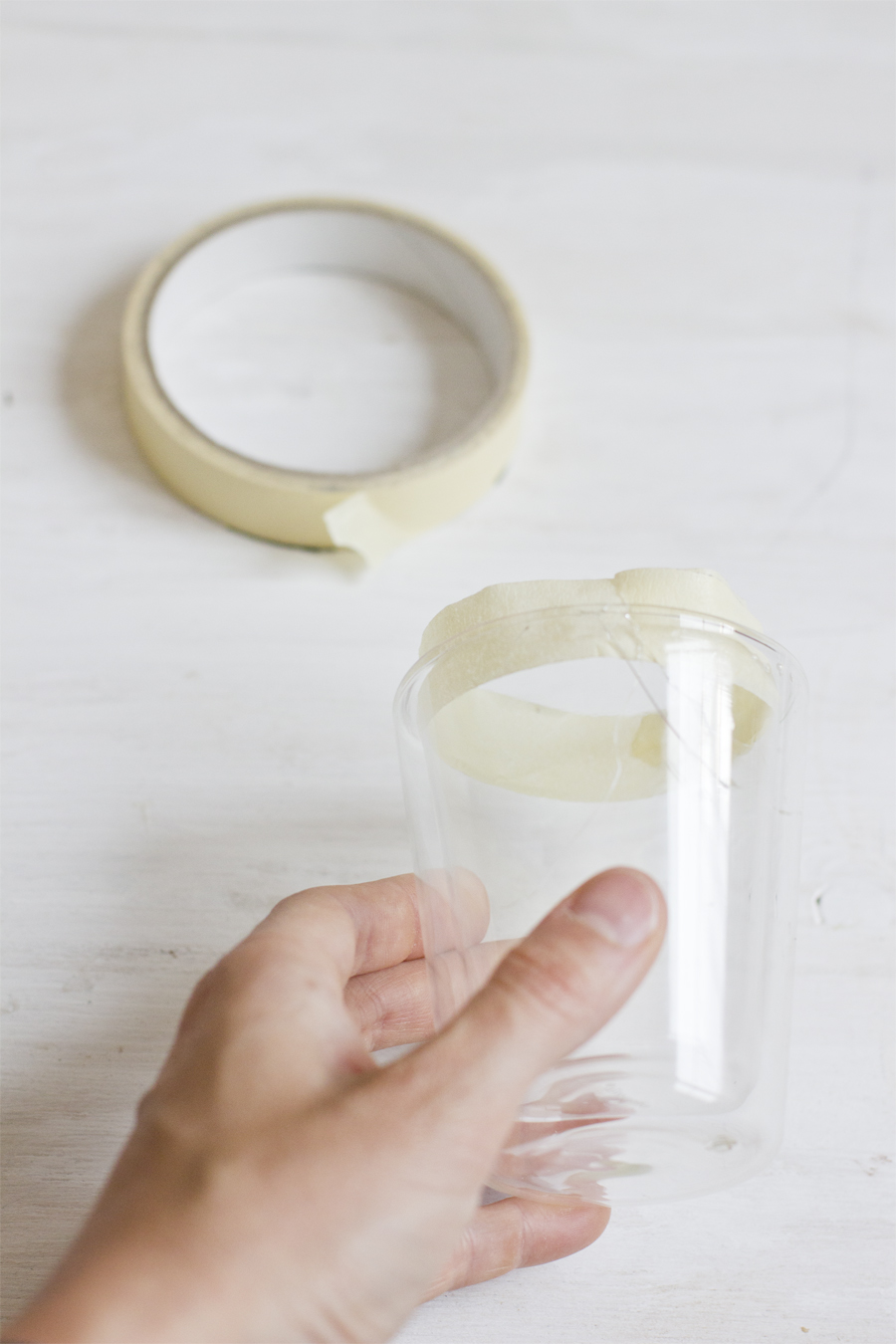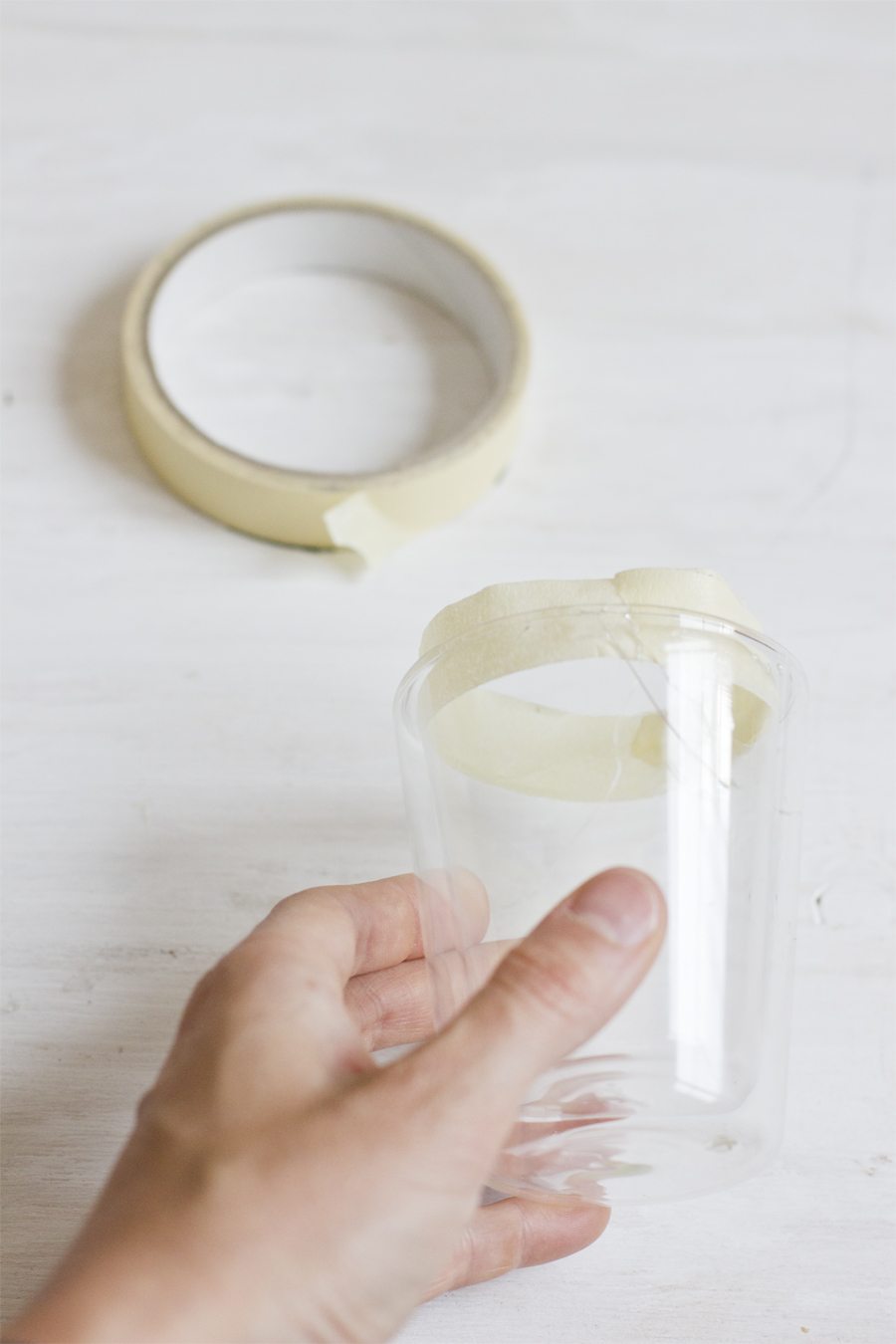 Now mix a little paint with some water and pour it in. Swing it around to color the whole inside with gold. Let it dry completely. Voilá! You made your own golden planter!
When I poured water into the glass to see if it holds up, the paint started to "melt". I like how it looks now. It gives this pretty 3D effect.  You can also use some lacquer spray to make it waterproof. Just so you know.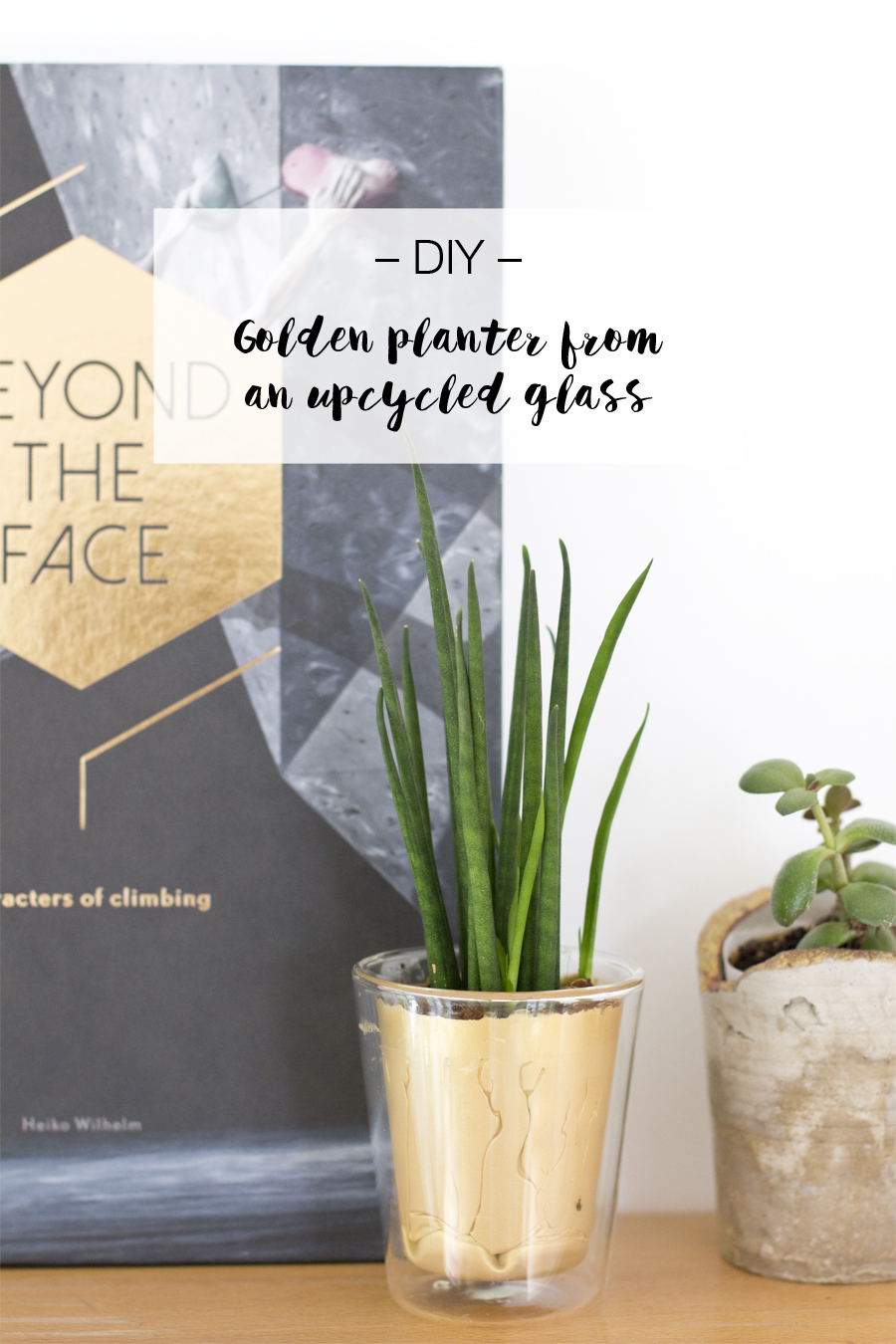 Now. Carry on!