It's already mothers day and since I made a card last week, this week I'm looking for flowers as a present. Just a bouquet is just not enough, so I thought long and hard what I could give my mum. While I was thinking about that I remembered all the little things my mum still does for me like buying craft supplies for my birthday or still preparing breakfast when I'm at home or putting magazines aside for me to read and browse. It's the little things that show me her love.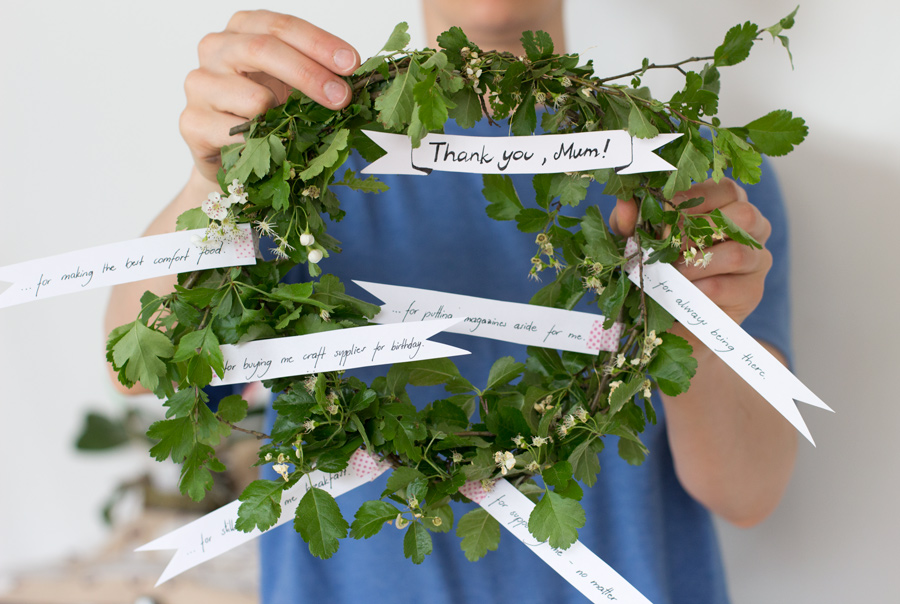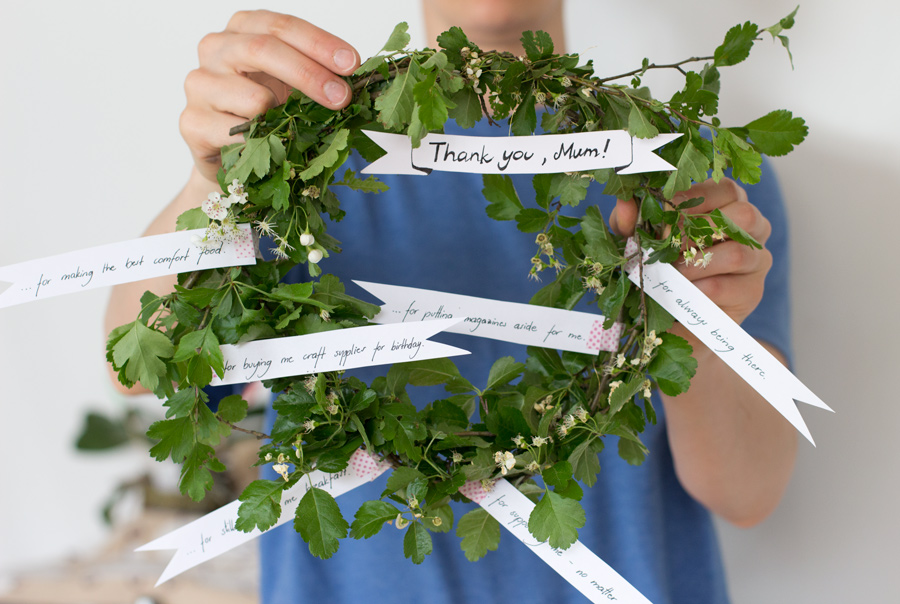 So I made this wreath with little banners thanking her for all those things. So she knows that I notice and care.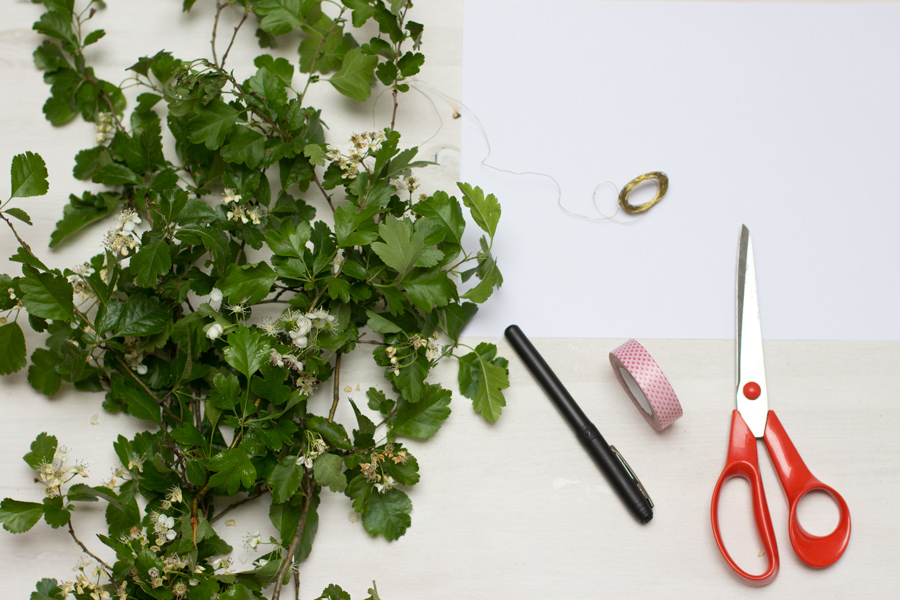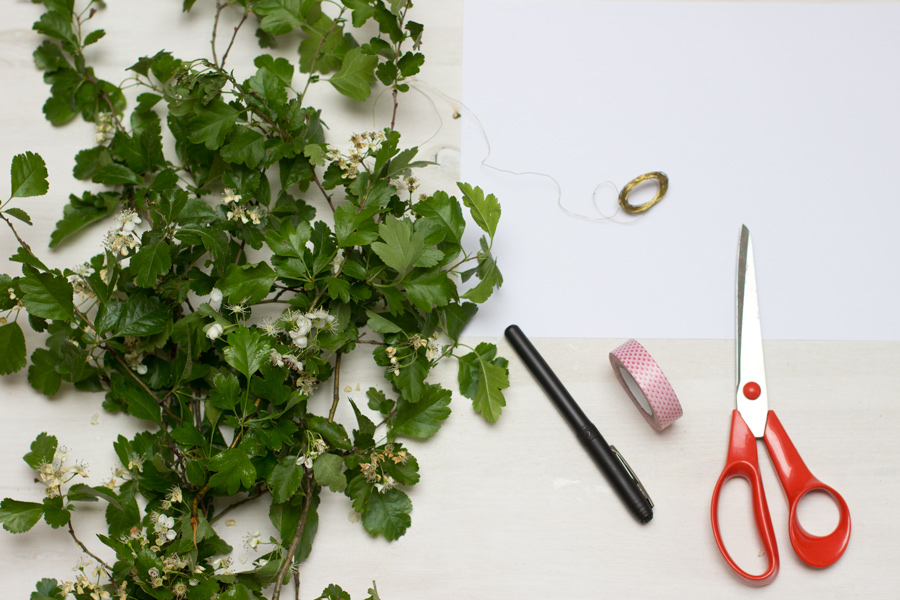 All you need is:
– some branches (that you can easily bend)
– paper
– scissors
– wire
– black pen
– washi tape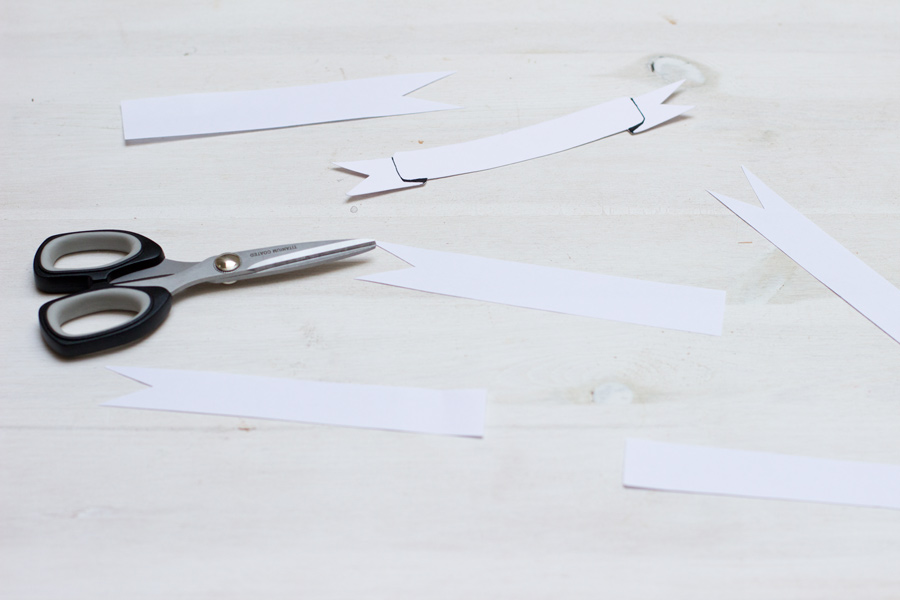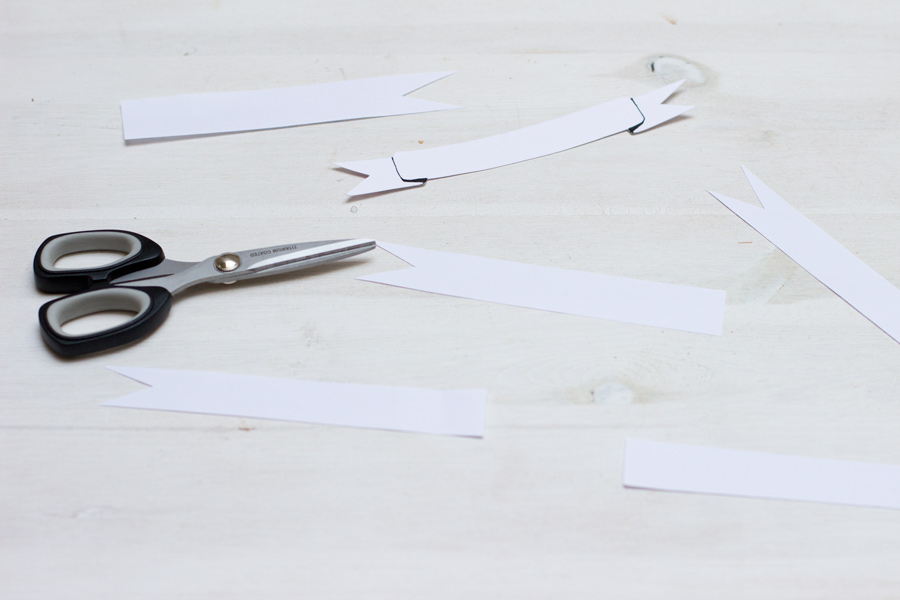 Cut out the banners out of the paper. If you're not sure how to make the top banner I made a printable for you. You can download the Mother's Day banner template.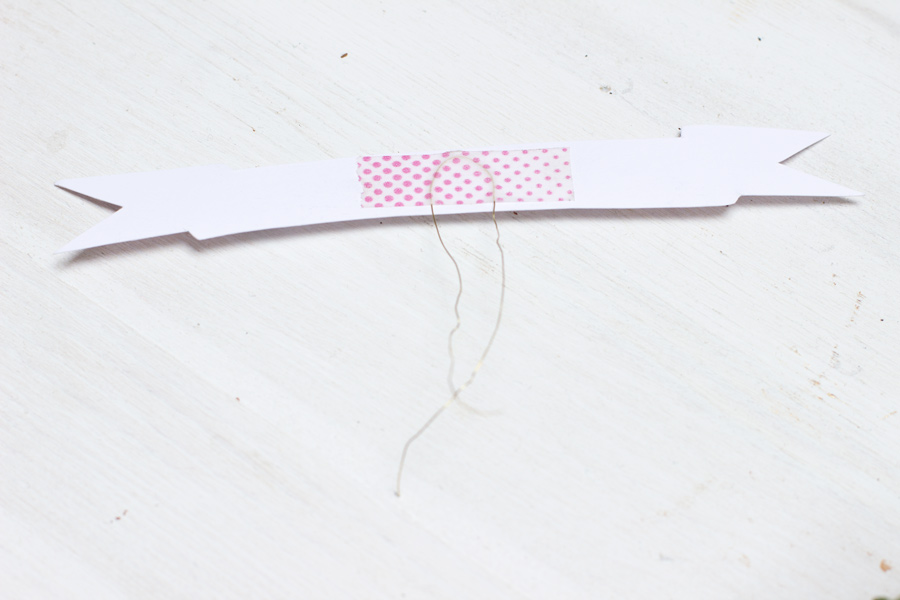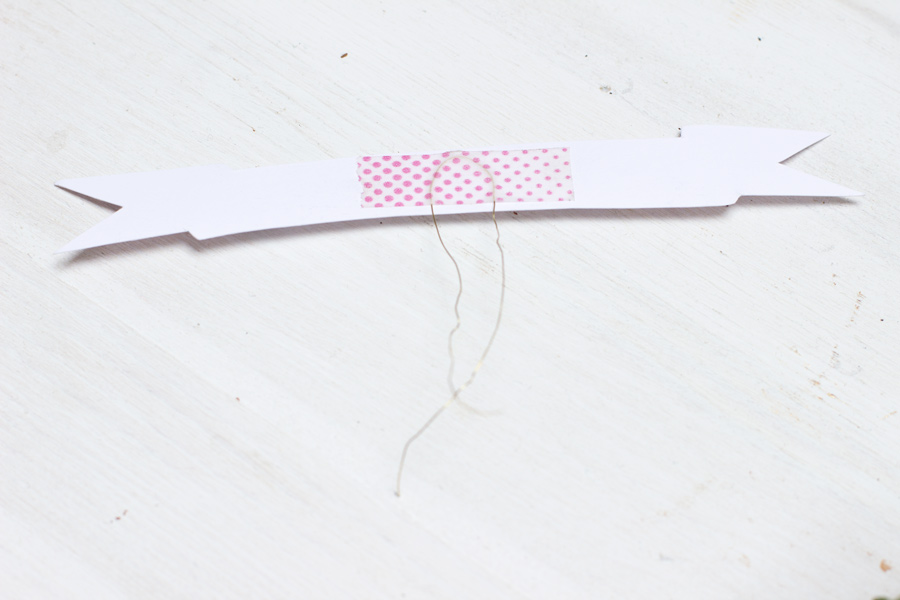 Take a little wire and attach it to the back of the top banner. We want that to float on the wreath.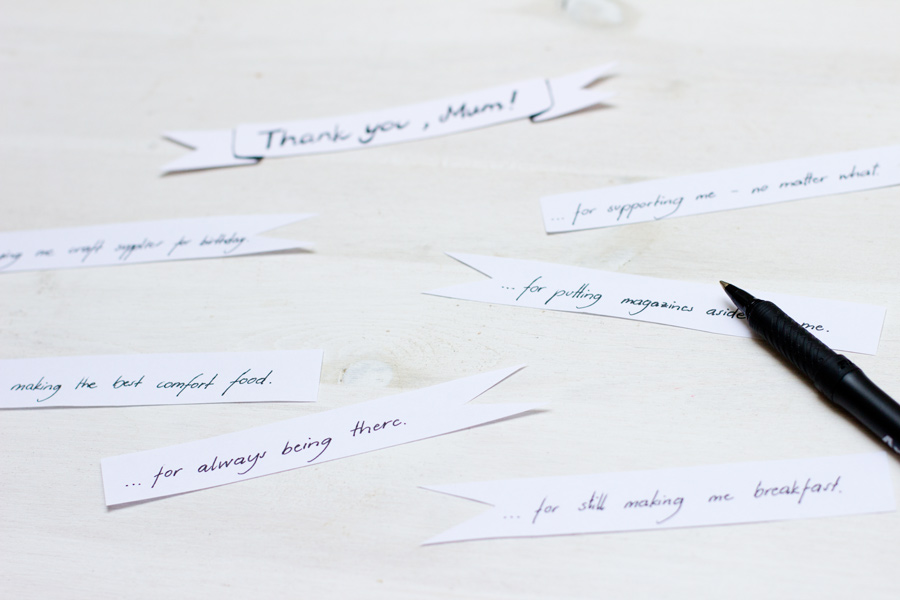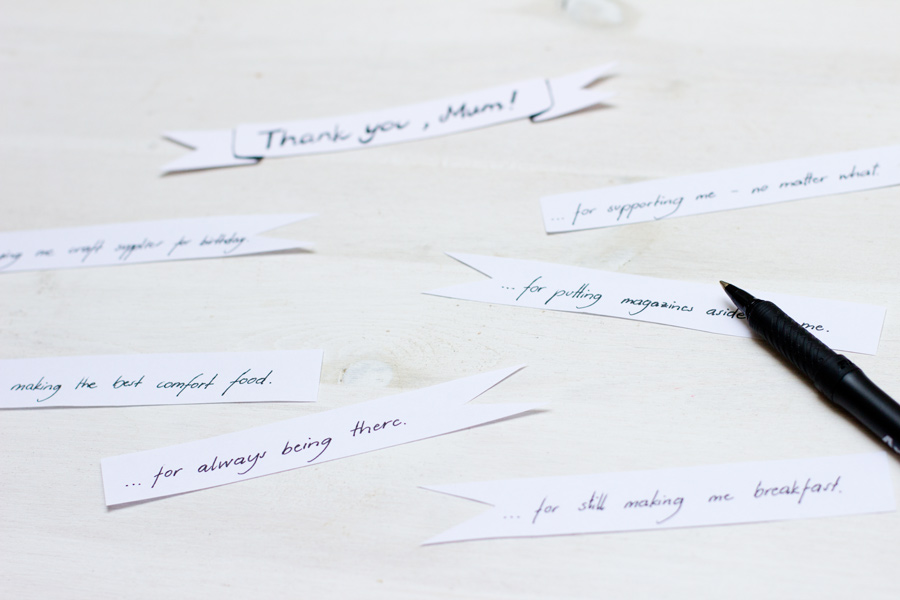 Now fill them out with all the little things that you're thankful for and add a little note on top.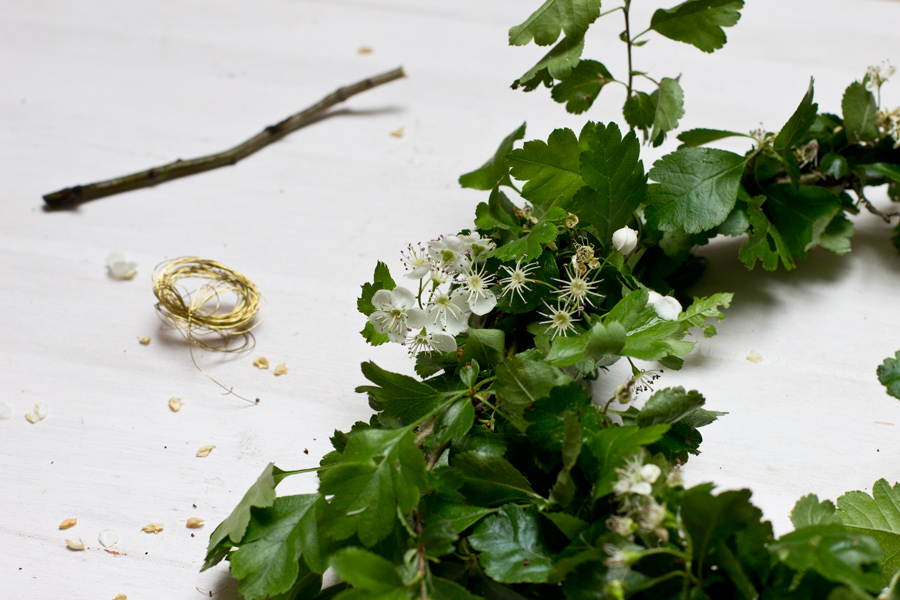 Take the branches and make a wreath using the wire. It's totally fine if it looks a little rough. I just used the longest branch to make a circle and attached the smaller branches around it.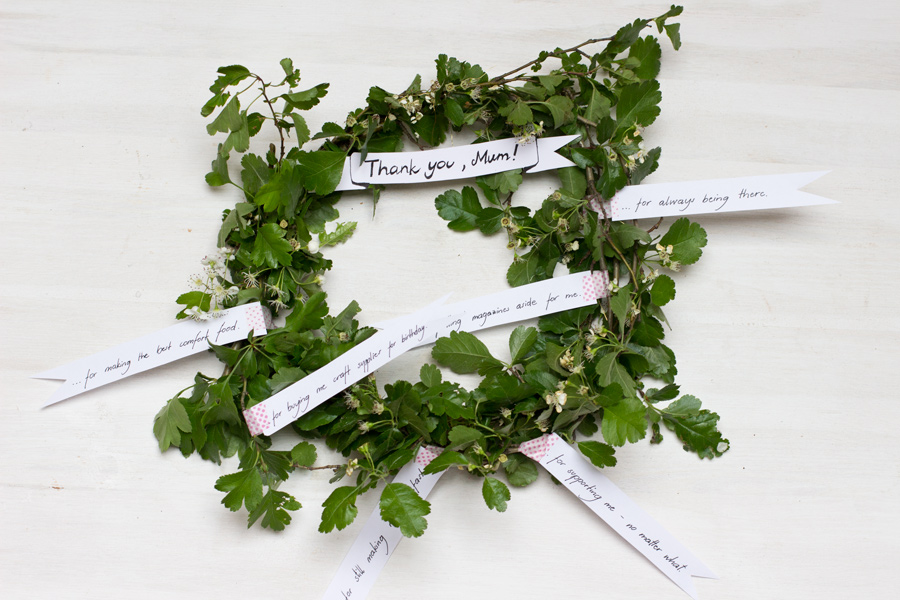 Once the wreath is done, you need to cut little straps off the washi tape and attach the little banners to the branches. Now you're done!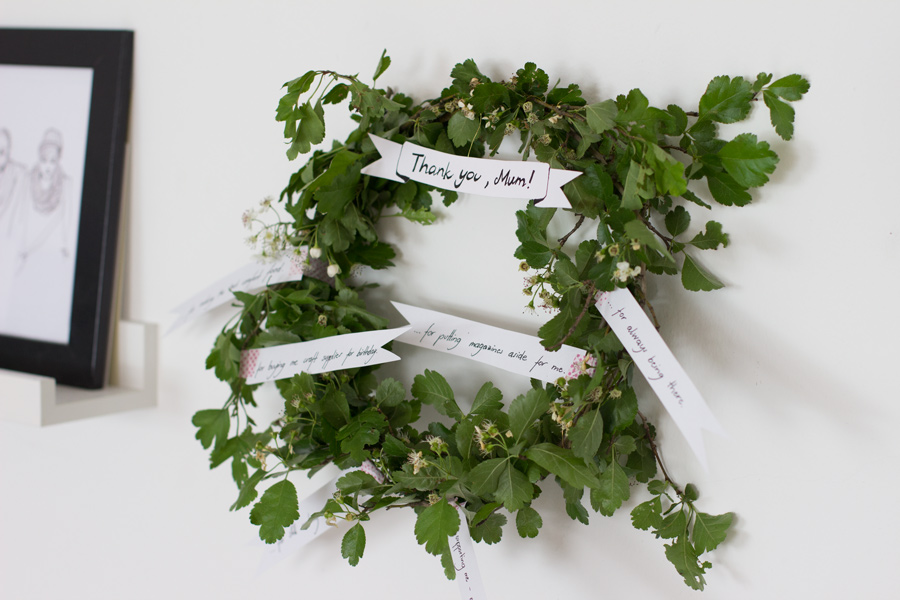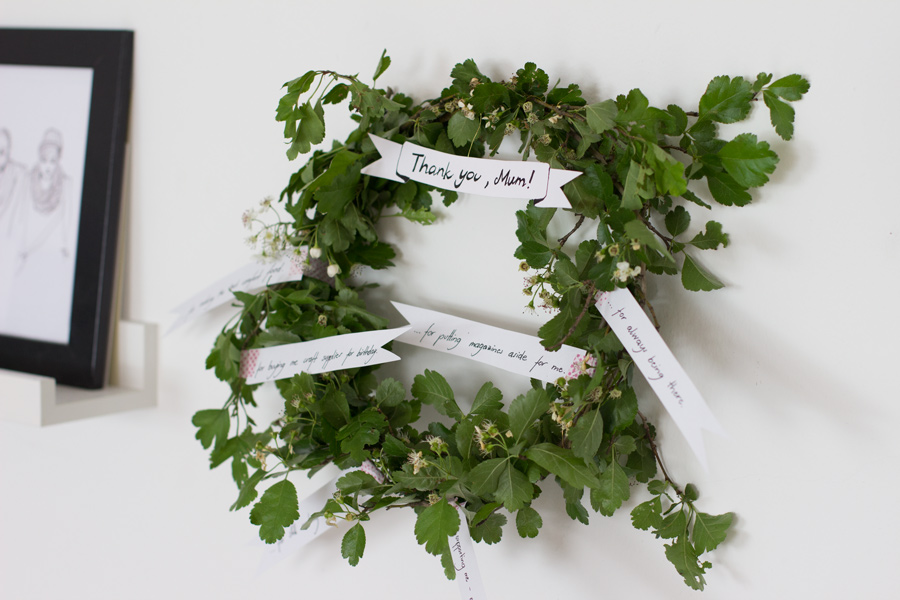 I think it looks pretty funny with all the banners sticking out. It's certainly a different take on the Mother's Day bouquet.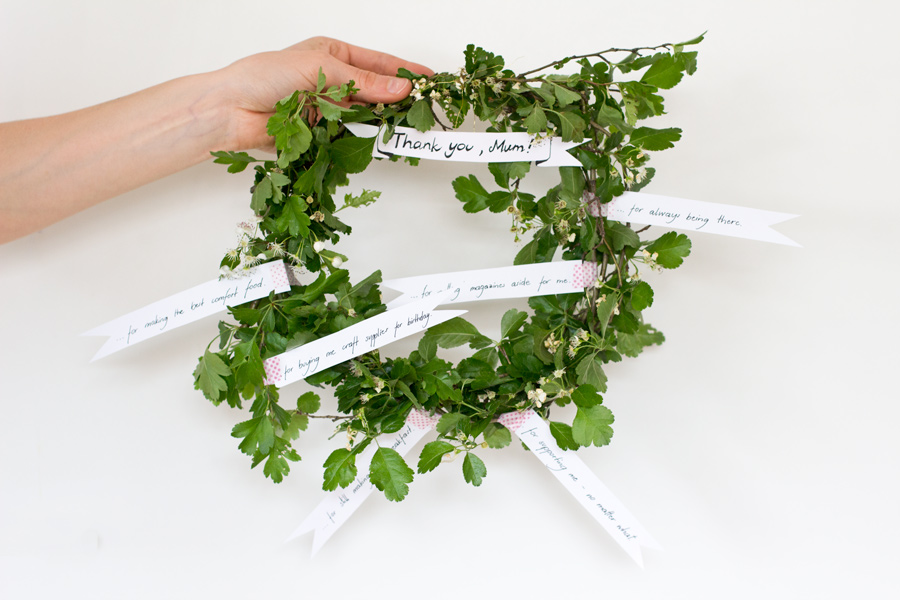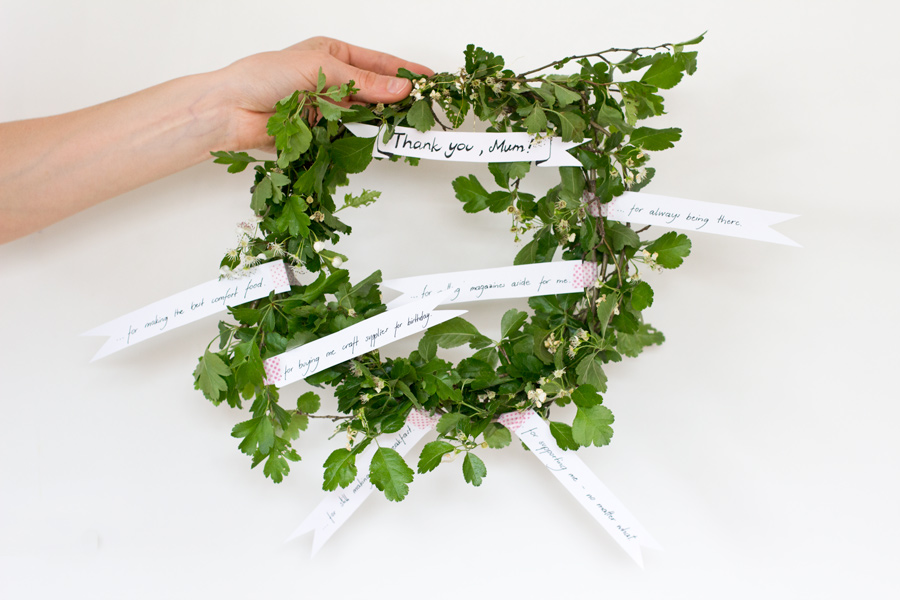 All you need to do is keep it fresh until you hand it to your mother. You might want to store it in the fridge to keep the flowers blooming.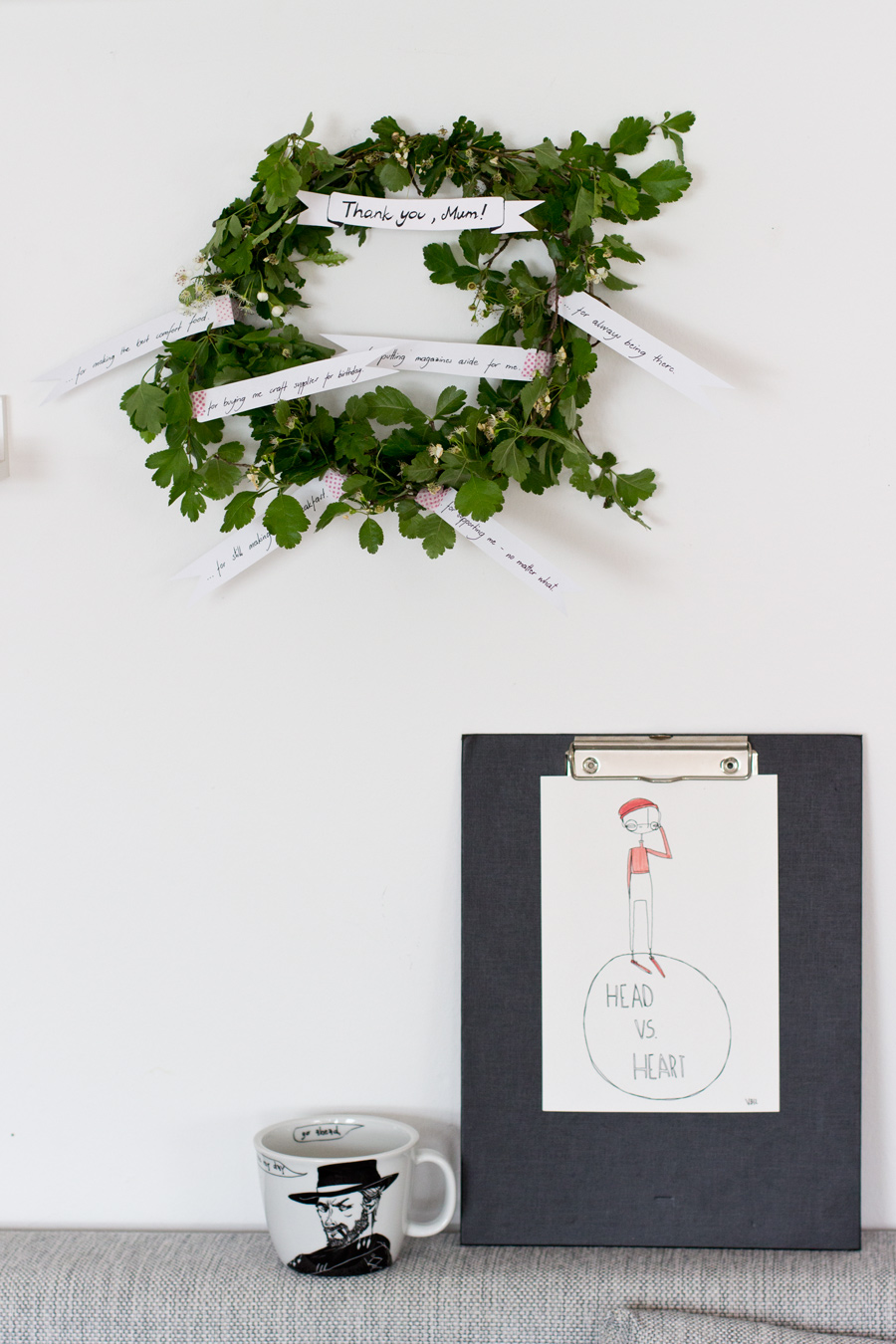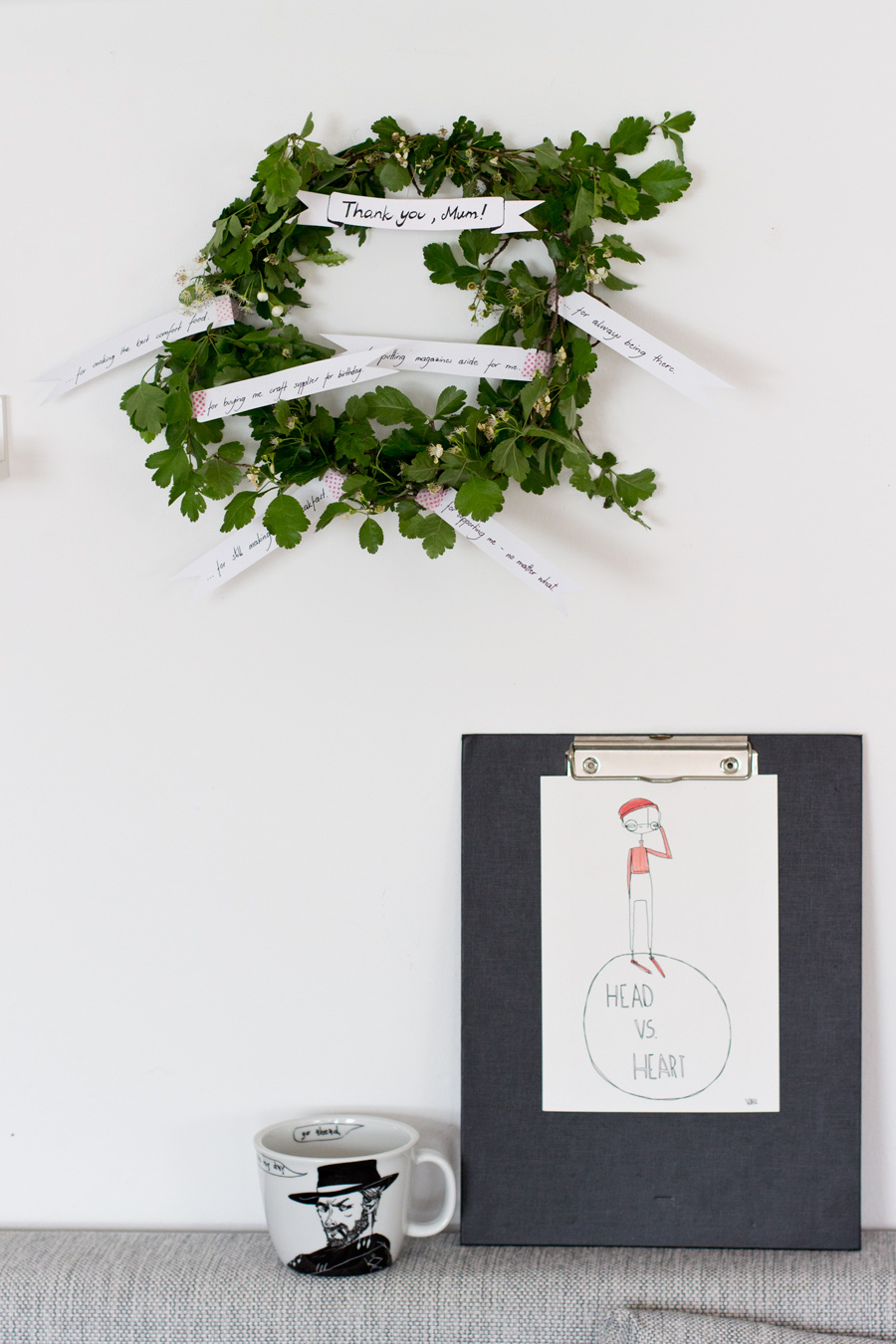 I hung it on the wall and it looks great there. You can also hang it on the entrance door for all people to see how great your mum is.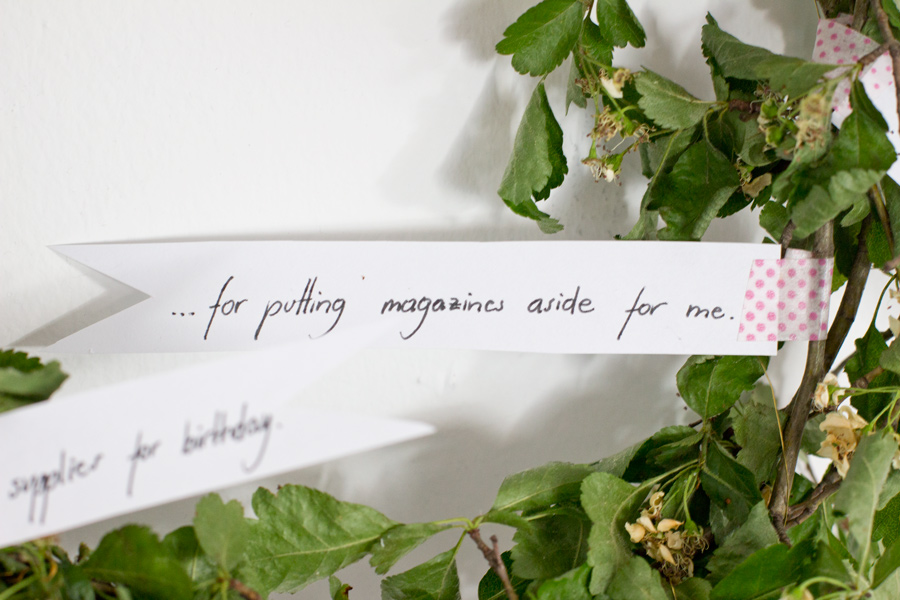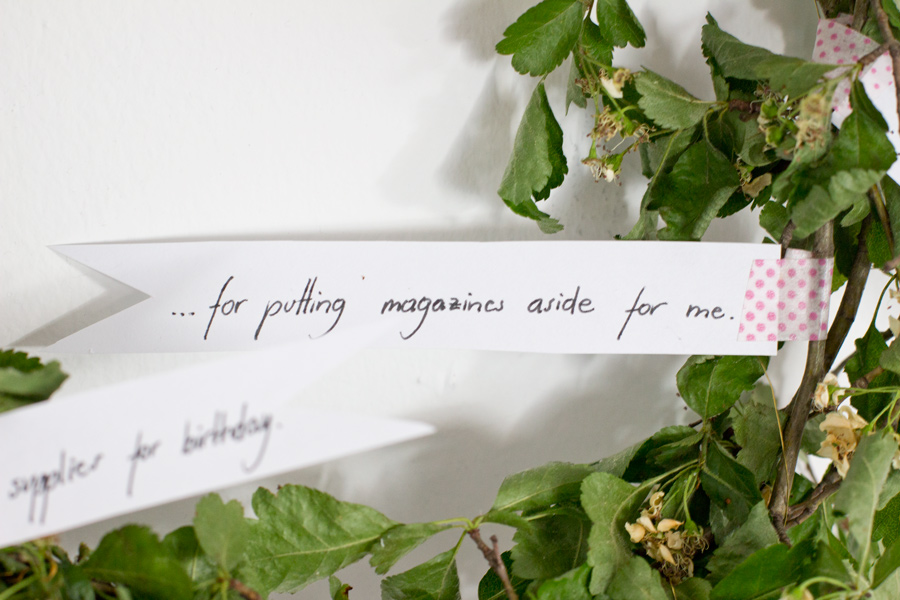 Now I'm curious: what little (or big) thing does your mother still make? Care to share? I would love to hear your story!
Now. Carry on!