New year, old series. I finally can presume my series of (home) office lunch recipes. The daily routine has me back and with it comes the time and freedom to be creative with my daily healthy food intake.
For today's lunch recipe I revisited one of the healthiest winter vegetables: brussel sprouts. If you don't like their taste, it could be that you have prepared them wrong. There is a lot of sulfur in this little balls and they can easily taste bitter. However (and now comes the pro-tipp that made me fall in love with them): cook them only with no lid. I repeat: no lid. That's it. That's the whole secret. The sulfur can evaporate and the brussel sprouts will taste amazing. Go ahead, try it out!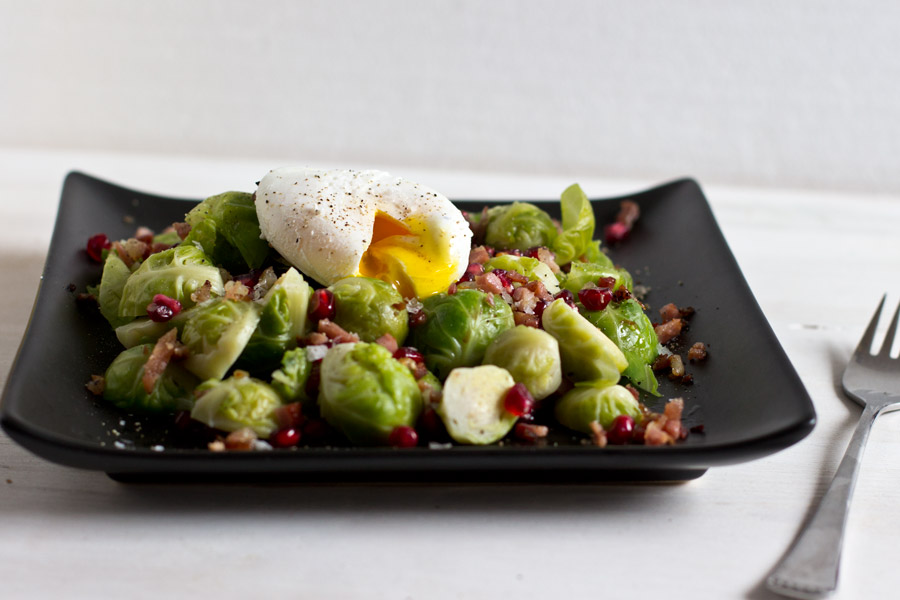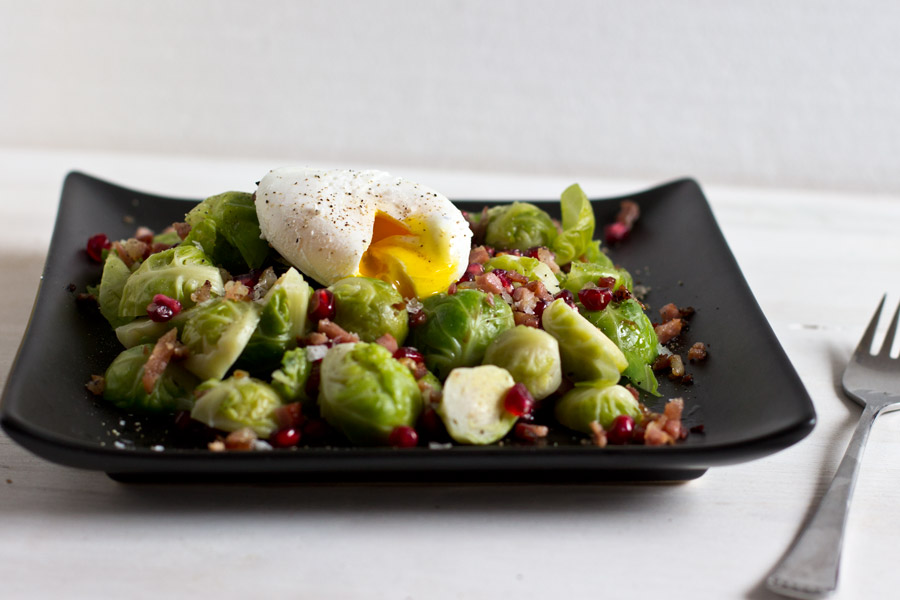 All you need is:
– 2 handful of brussel sprouts
– 1/4 cup pomegranate seeds
– 2 Tbsp chopped bacon
– 1 egg
– 1 1/2 Tbsp white wine vinegar
– salt and pepper to season
Cook the brussel sprouts in a pan with saltwater for about 5-10 mins (remember: no lid!). Strain them and put the pan back on the oven. Add the bacon and roast until they're crunchy. Put them in a cup and fill the pan with cooking hot water and add the vinegar. Wait until it's almost boiling and crack the egg in. Let it cook until the outside is hard and the yolk inside still runny. Take it out and put it on a piece of kitchen towel. Now mix the brussel sprouts with the pomegranate seeds and bacon and put it on a plate. Place the egg on top and season with salt and pepper. Voilá! Done in 20 mins!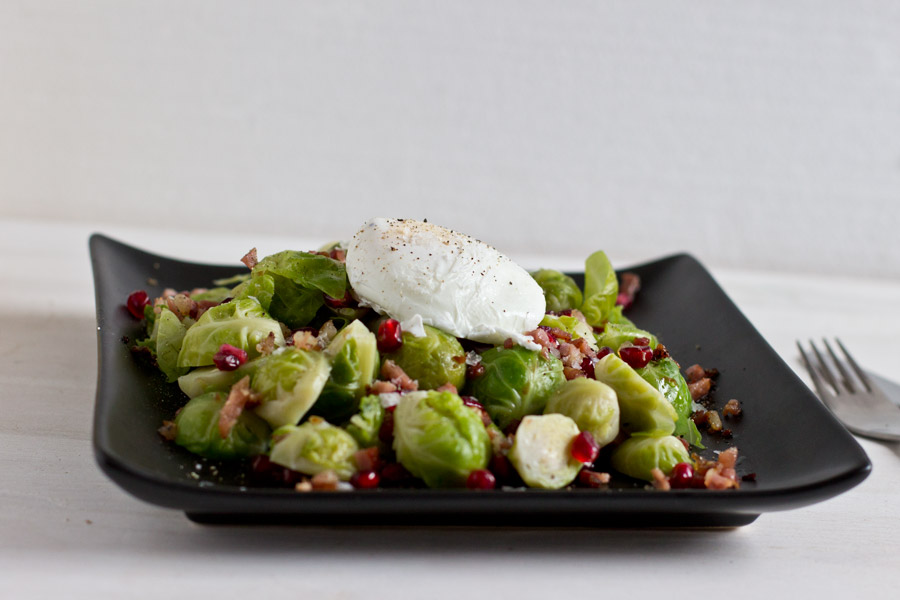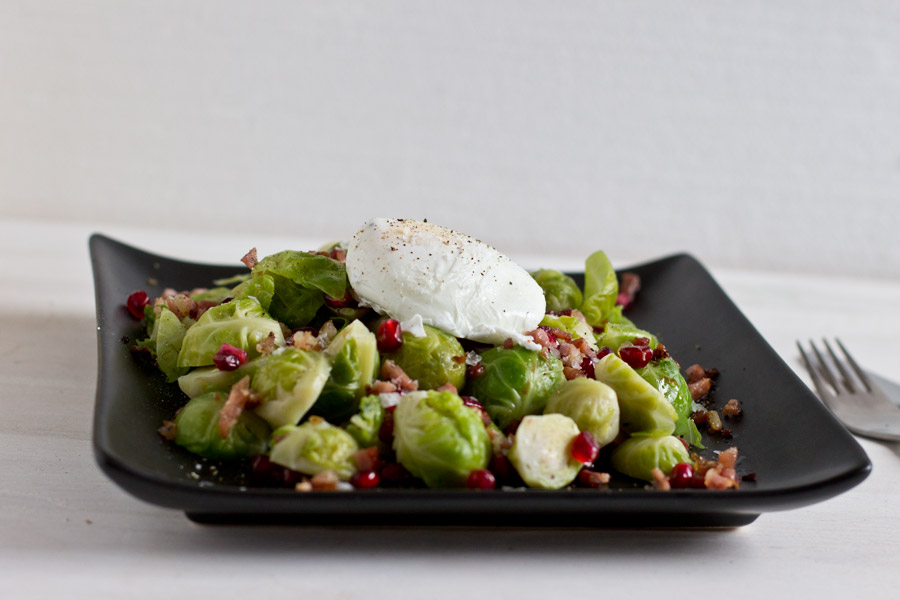 The pomegranate seeds add not only some crunch to the dish but also a great sweet and sour flavor that goes very well with the taste of the brussel sprouts. I ate the whole plate and was full all afternoon and ready to tackle the workload.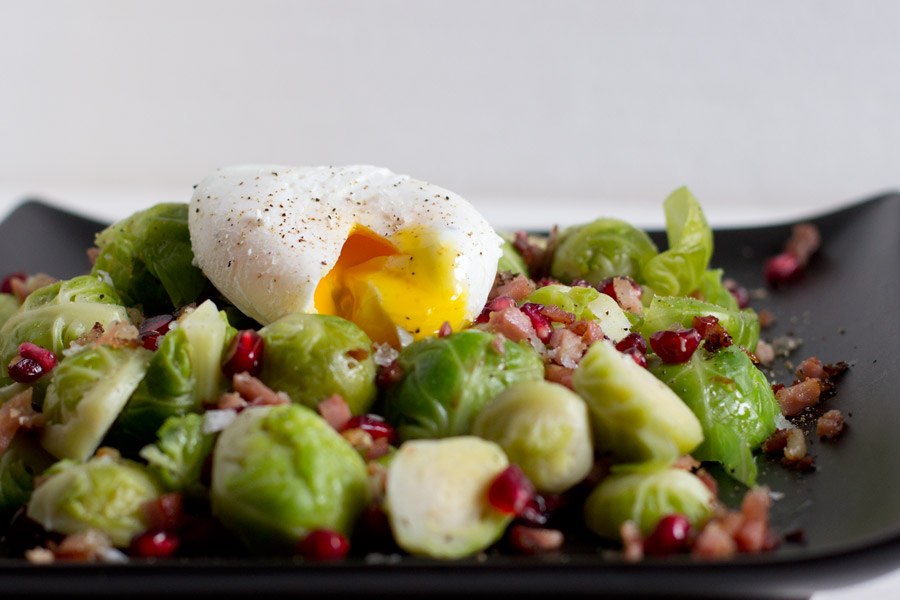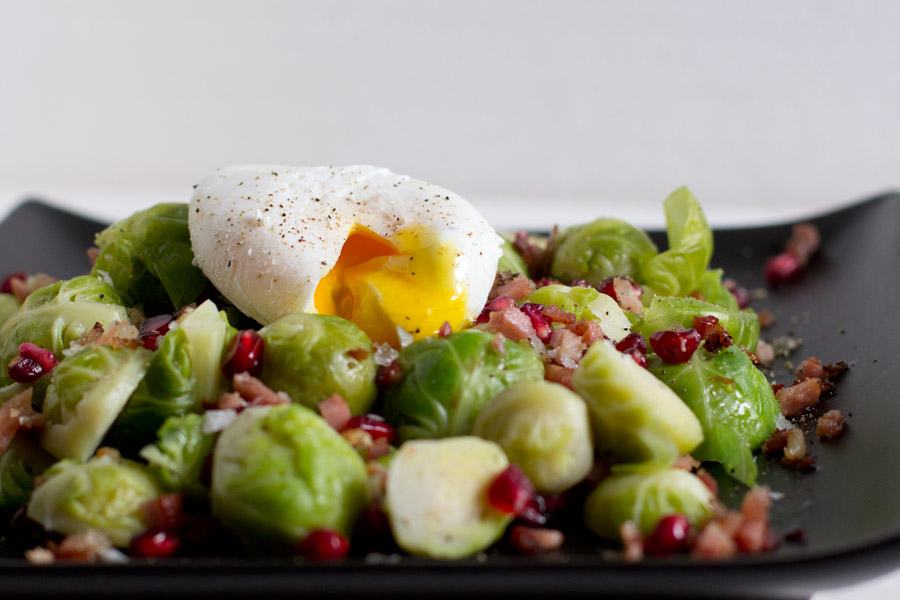 I cut the egg open and it runs all over the dish which is so great. I love egg benedicts and they are actually quite easy to make.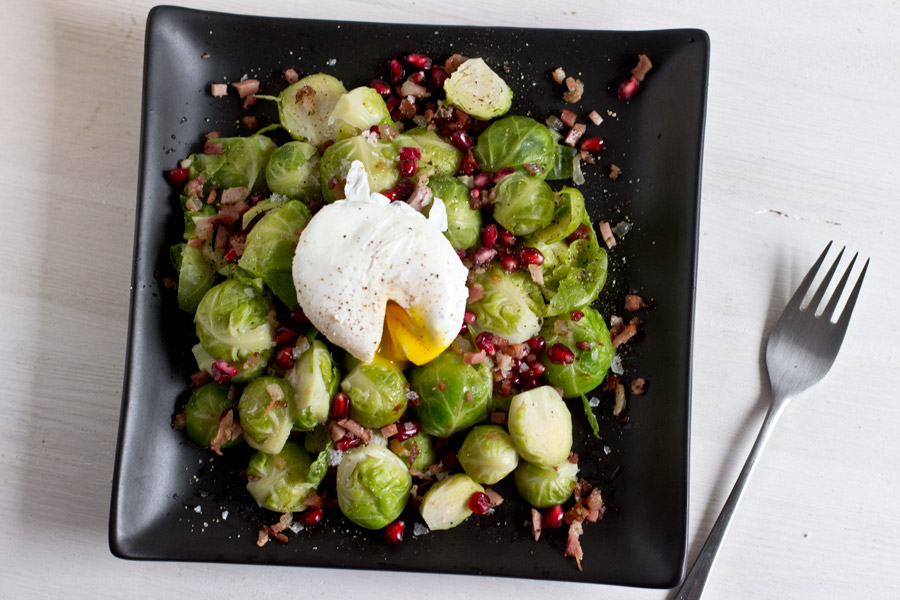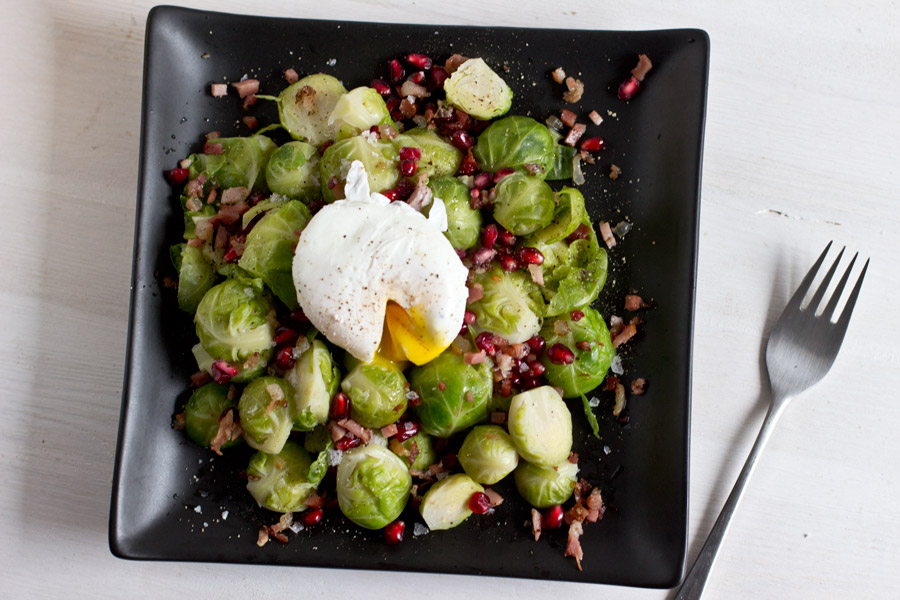 Any ideas or wishes for the next dish? What would you like me to make?
Now. Carry on!