In terms of creative it's great that it's fall. Now that I stay more time indoors, I'm also more motivated to craft again. That's especially a good thing since I have a few projects for clients that I'm working on. These felt vegetables and embroidery wall decor for Otto Versand Magazin being just one of them.
I never ventured into felting because I always thought that the results look very … ahm … alternative. If you like that, that's cool. But in my home I rather have something modern – minimalistic, surprising and cool. You can fight over taste, I know. But that's just how I felt (pun intended!).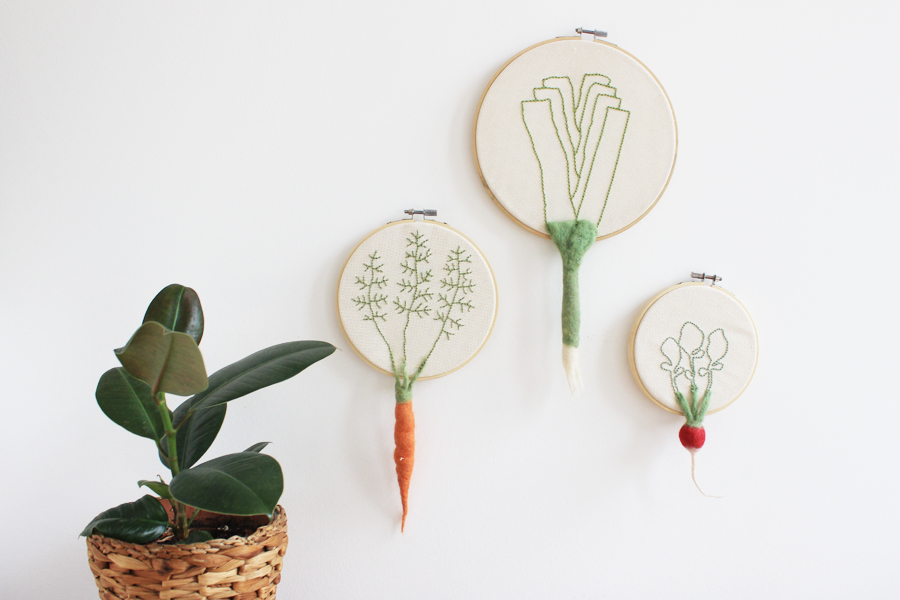 But a few month ago I saw felt vegetables and embroidery hoops where the embroidery "left" the picture. I combined this two ideas a while ago but just recently managed to finish the project. Now I see something like this more often. This just shows that ideas aren't born in a vacuum but it's important not to just plain steal and copy but at least make your own spin of it.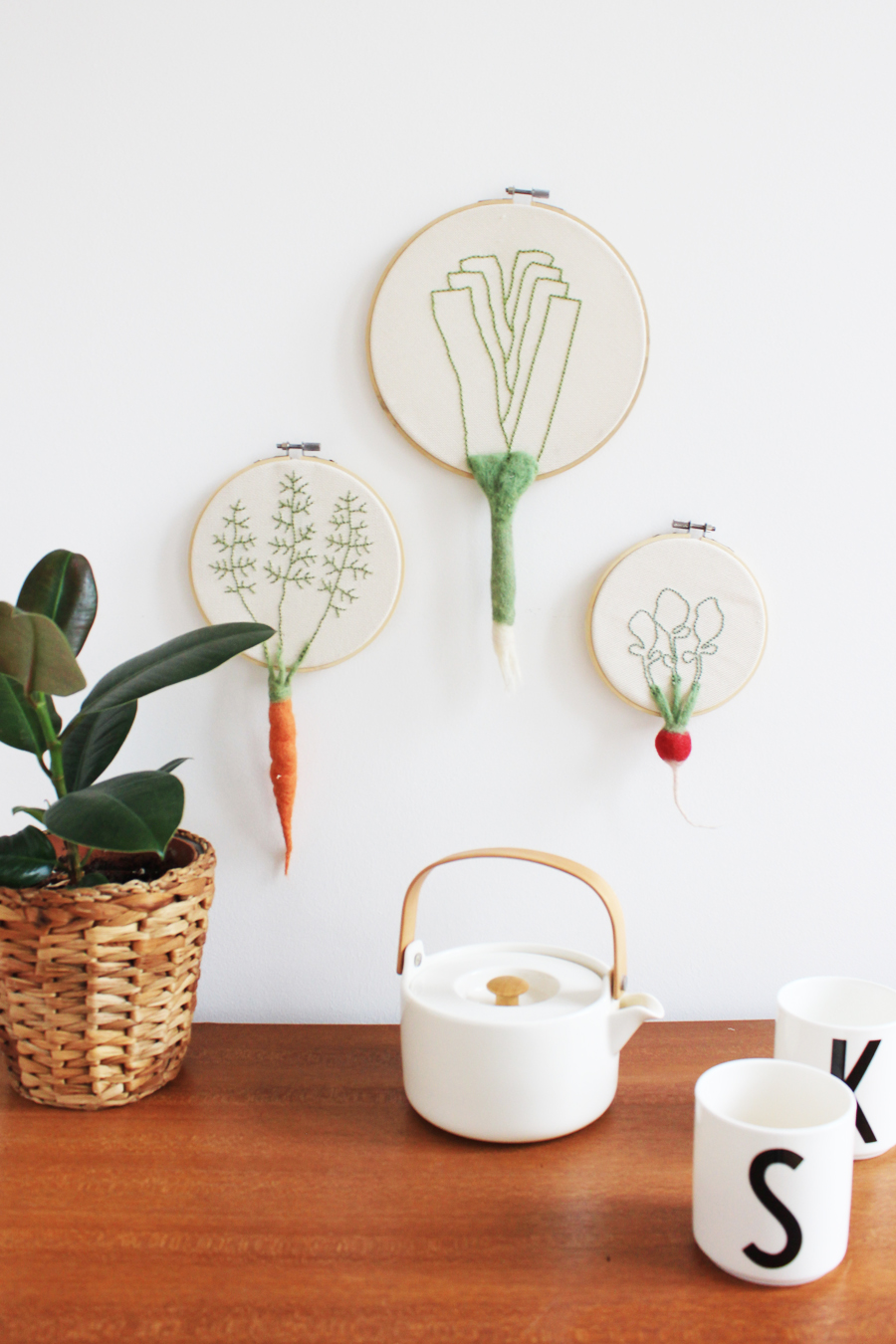 This project I created here is definitely for beginners too. If you've never worked with felting or embroidered nothing yet – you should totally try it and this is the project to start, trust me.
You can find the whole tutorial on Otto Magazin with lots of pictures (in german – if you need it in english, use google translate). Let me know if you copied the idea and show me how you decorate for fall. I'm just so curious!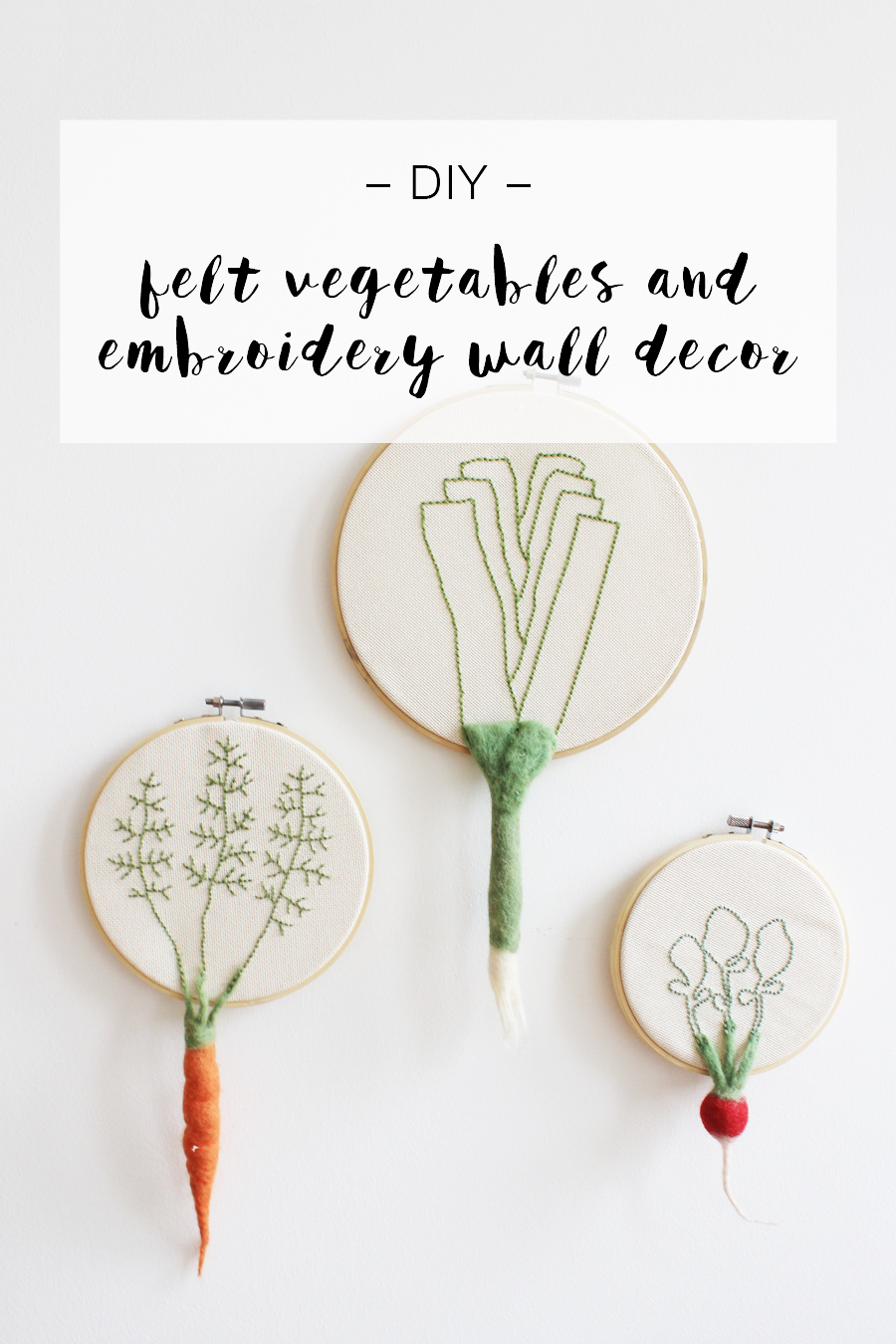 You can expect now more tutorials again and also recipes. I finally have the time for it and look forward to share some of the ideas with you.
But for now. Carry on!
Post sponsored by Otto Versand